This post may contain affiliate links. Please read my disclosure policy for more info.
I don't think you can mention California without San Francisco popping up in your head as one of the "cool" cities. It's even been called one of the most beautiful cities in America and people flock to it every day to see it.
San Fran (as I like to call it) has a hugely diverse population of people and the culture and arts abound there.
I grew up only 4 hours north of San Francisco and have very fond memories of our trips there. It's one of those places that you can visit again and again and it's always a blast.
If you already have plans to visit or are having some major wanderlust to visit the bay. Then let me help you along your dream visit with these 10 places you will not want to miss out on.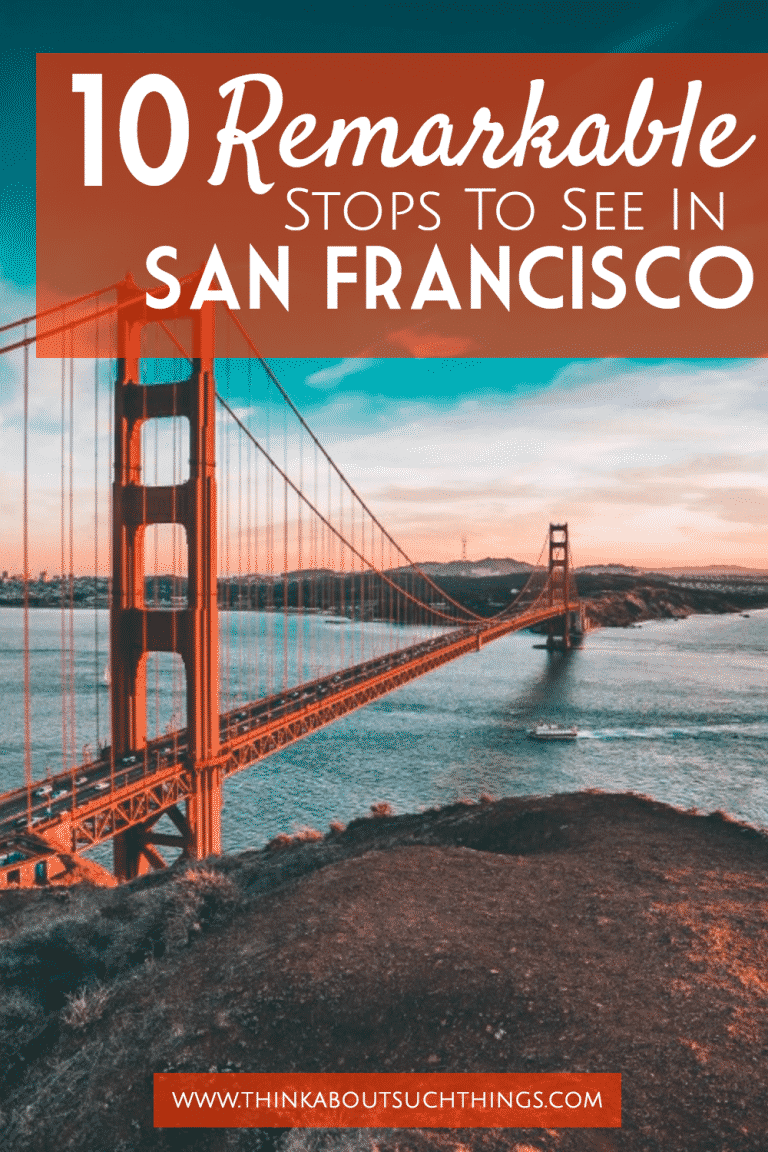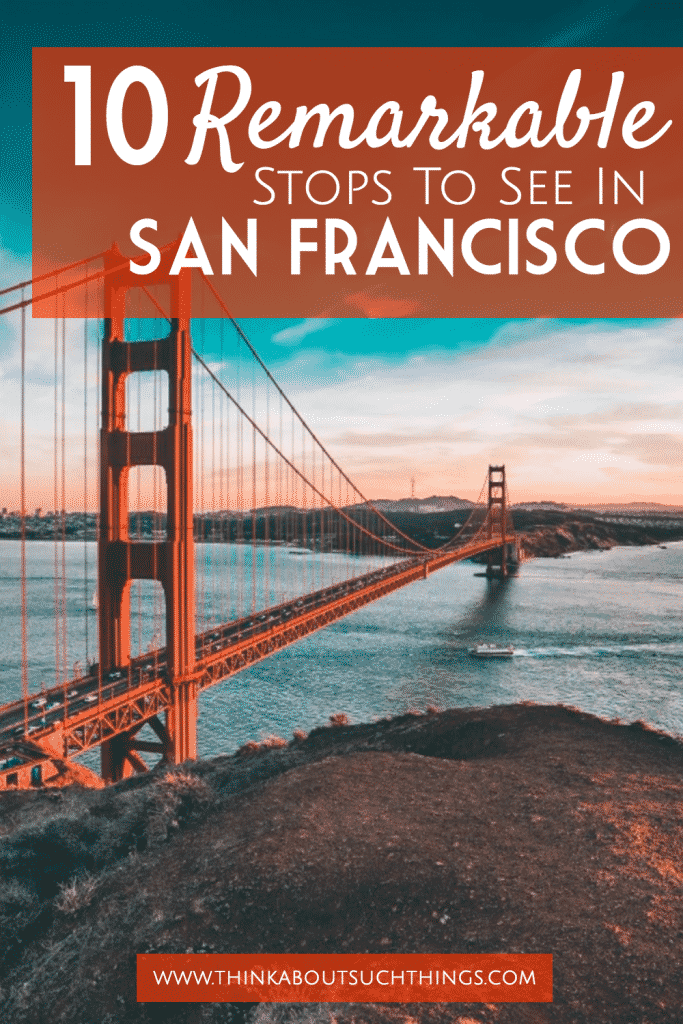 Pier 39 is one of the most popular piers in San Francisco. And there is a good reason for that. They have an incredible choice of shops, restaurants, and events. It's also a popular place for the seals to hang out at.
You can check out more about Pier 39 here:
SF Pier 39
Fisherman's Wharf
If you are up for a little walk from Pier 39 you can head to Fisherman's Wharf. This waterfront marketplace has an incredible amount of seafood restaurants. You can find clam chowder in a
freshly
baked sourdough bread bowl almost anywhere. Yum!
At the wharf, you will also find seals, fishing boats, ships, and charter cruises to Alcatraz. Large crowds of people can
be found
surrounding the
numerous
street performers. It's a fun place to hang out for the day and great for the kids.
You can check out more about fisherman's wharf here: SF Fisherman's Wharf
Alcatraz Island
While at the Wharf check out Alcatraz Island. This federal prison
is located
1.25 miles offshore. Because Alcatraz is no longer in operation you can take a tour. This jailhouse has held some of America's most dangerous felons. Most well known was Al "Scarface" Capone.
Golden Gate Park

In the 1860's San Franciscans felt the need to have a large park like central park in New York. That is how this beautiful 1,017-acre park came to be.
Golden Gate Park has some beautiful places and gardens to discover. Some of these places that will capture your heart are:
San Francisco Botanical Garden at Strybing Arboretum
You can check out more about Golden Gate Bridge Park here: GGB Park
Palace Of Fine Arts
One word to describe the Palace of Fine Arts is; enchanting. This roman and greek inspired monument was built in 1915 and reconstructed in 1960's and sits on 17 acres. It is considered the most photographed site in San Francisco. Live events and concerts still take place there.
You can check out more about Palace of The Fine Arts here: SF Palace of the Fine Arts
Exploratorium Pier 15
For a little hands-on fun, you must check out the Exploratorium at Pier 15. You can experience what it's like to step into a tornado or even build your own electrical circuits. This museum boasts more than 600 hands-on exhibits.
Union Square
If you are looking to do a little shopping while in San Francisco then Union Square is the place for you. It is the largest shopping district in the city. It's so large that it has 8 Starbuck's and that is not including the other coffee shops!
North Beach – Little Italy
North Beach is also known as the Italian district, but it more than that. It's an ethnic melting pot as the heart of china town and little Italy intertwine there. You will find quality cafes and restaurants on all the streets. I
highly
recommend an espresso with an authentic Sicilian cannoli. Yummy! And because the neighborhood is compact and tight it's great for walking.
Chinatown
If you do decide to check out North Beach then you must head to Chinatown. San Francisco's Chinatown is the oldest and largest Chinese communities. When you go there It's like you walked into a whole different world.
Being a city with a bay, many bridges are everywhere to
be found
. But nothing like the Golden Gate Bridge. This San Franscioc icon is a must see. There are look places located
just
for viewing and taking pictures.
I hope these 10 San Francisco places have gotten you excited for your upcoming trip. And if you are looking for great deals and packages. Check out these two sites:
They have saved me tons of money when I have traveled.
Leave me a comment and let me know what are some places you are hoping to see in San Francisco.