Is Ebates safe? Have you ever wondered this? I know I have and so glad I took the plunge! Ebates is a wonderful company that helps you save money while you shop. Let's take a look a deeper look to see if it's a scam or legit! – Update Ebates is changing its name to Rakuten.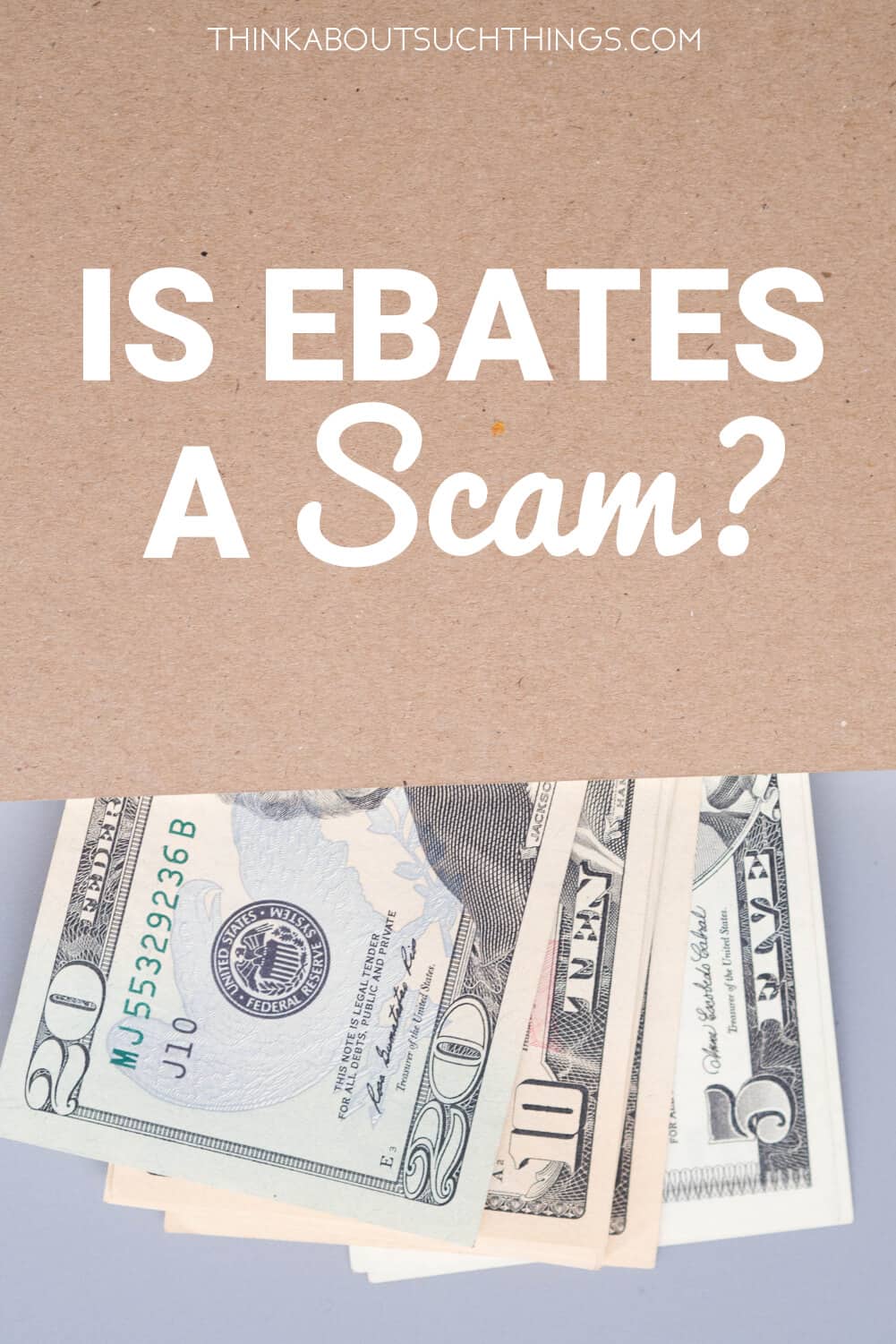 Have you ever wondered if Ebates is safe? or if it even really works? I had seen the advertisement for it for years on websites and blogs, but I always passed it up because I thought it was a scam or some odd thing I would never use.
Like seriously who promises to give you cash back?
Then it was getting close to Christmas and I was doing some online shopping for my 5 nephews. Yes…..5 nephews. That's a lot of Thomas the train stuff.
Then I saw it… 10% of Toys-r-Us with Ebates. I figured for 10% off it's worth checking more into it. I have a lot of nephews and that adds up real quick.
Since it was near Christmas the cash back on some of these stores were incredible. By the time I had finished shopping online for my family I had accumulated over $25 on my Ebates account.
And the best part was that it was super easy! I just signed up, followed the steps and I was earning cash back.
But, now the real test came… would I actually get the money?
Is Ebates Legit? Will they really give me Money?
Well, there is only one way to find out. I requested a check to be mailed. And low and behold 10 days later it came in! It was Uhhhh-MAZING!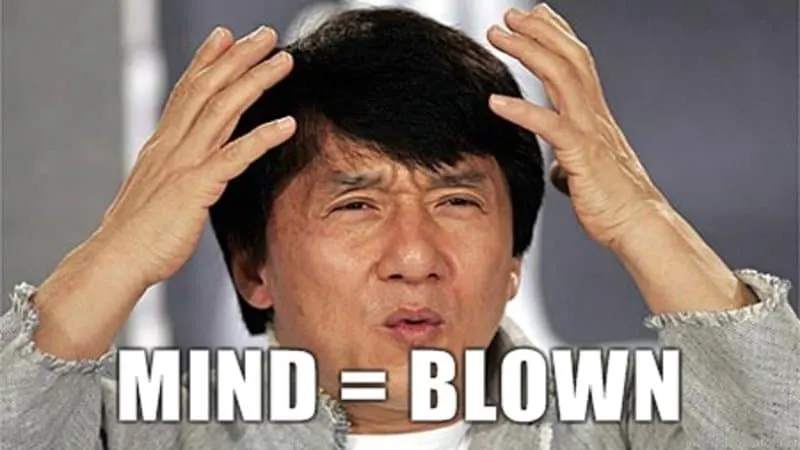 Sadly, I didn't take a picture of my very first "BIG FAT CHECK." Yup, that's what they call it.
But here is a little screenshot of my account. $310.31 as of today! Pretty good for stuff I was going to buy no matter what.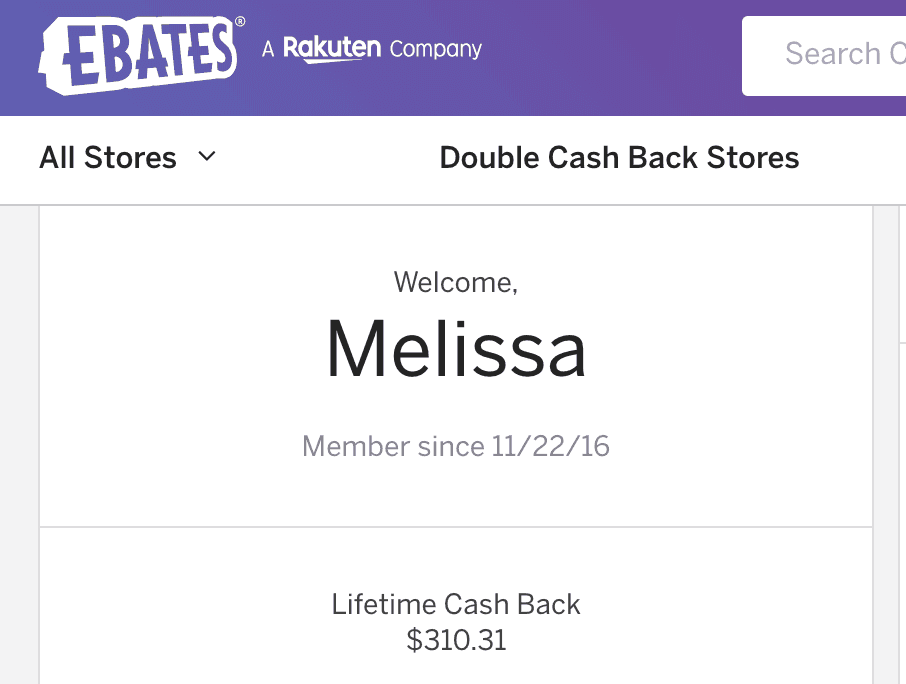 This was my latest check amount I received!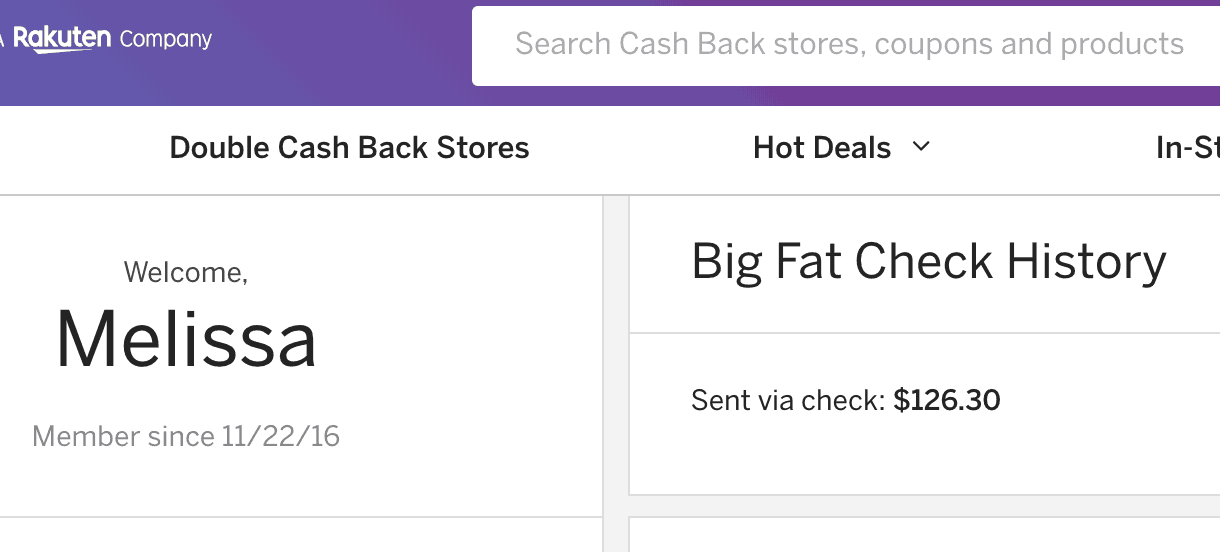 So, to answer your question simply….
Is Ebates safe? YES!! It it Legit? YES!
It's seriously the best. They even have an extension you can add to your browser. As you shop it will pop up and show you the cash back for that store and if you want to use Ebates!
They also have an app for your phone or tablet. You can basically get cash back on any device. It's super handy because let's be real…we tend to forget stuff and this helps us to remember to claim our cash back!
If you would like to join and start getting cash back. You can sign up by clicking the banner below!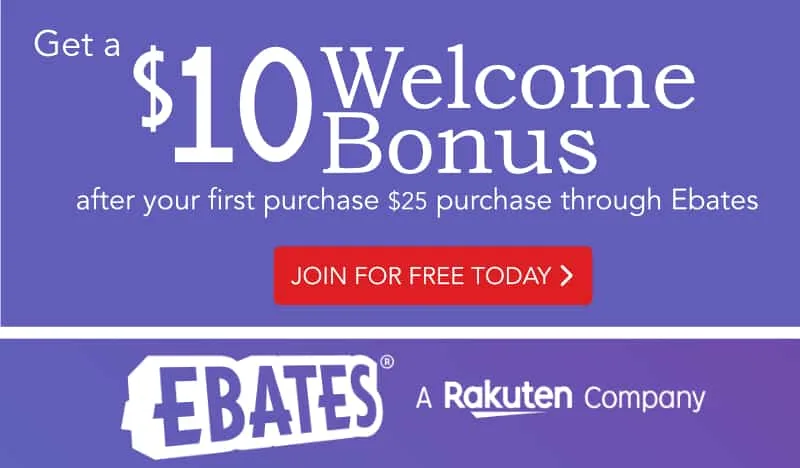 If you are still not sure then let's look at some cool facts about Ebates
Who or What is Ebates or Rakuten?
Ebates (a Rakuten Company) was founded in 1999, and has over 10 million members. They have estimated in giving over $1 billion in cash back. How awesome is that?
I love how they explain what they do, "…By connecting these savvy shoppers with America's best brands, we give them a hassle-free way to save money on the things they buy every day, while our retail partners find loyal new customers and drive record sales. That's how we've become one of the largest free-membership loyalty programs in the U.S., with an A+ rating from the Better Business Bureau…"
Also, a BIG heads up… Ebates has recently decided to change their name to Rakuten. You can read the latest article about this on Rakuten : Ebates Is Now Rakuten: Everything You Need to Know
If you don't want to read the whole article just know that the two are the exactly the same company (don't let the name on the site mix you up) and I think what they answered below is really important.
"Why do some members still see the Ebates site and app? Can I switch back to Ebates?
We're moving Ebates members to the new Rakuten site one group at a time, so that the name change can occur in an orderly fashion. This means some members will still experience the Ebates version of our site while the transition is underway. When the transition is complete, all members will be upgraded to the new Rakuten site."
Let's Talk Customer Service
Now, it may sound like Ebates is too good to be true. Something has to give…. Most of the time when a company is great on the "product" they lack in customer service.
From my personal experience, I can't say that about Ebates. I lost one of my checks recently and for the life of me, I couldn't find it.
So, I contacted them and they were so quick and helpful. They sent me a new check right away and received it within the week.
There is a reason it has such a great rating on the Better Business Bureau! They treat their customers well.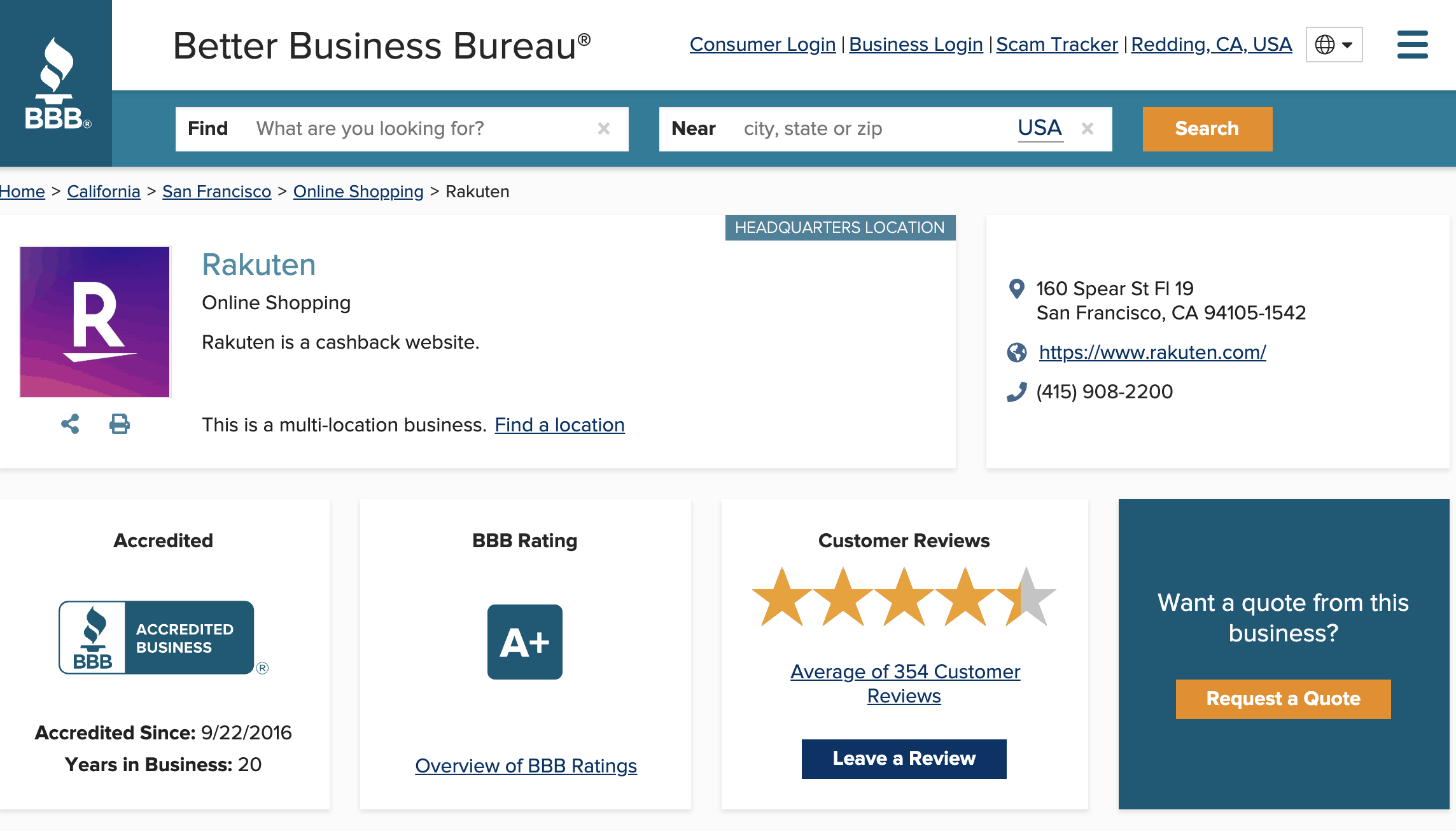 Cash Back & Double Cash Back
Another cool feature about Ebates is that every day your cash back on stores can change and some get double cash back. If something was 5% cash back yesterday it is now 10% today.
They also have amazing cash back during holidays, and I am not just talking about Christmas.
You can also sign up to be notified of stores giving double cash back.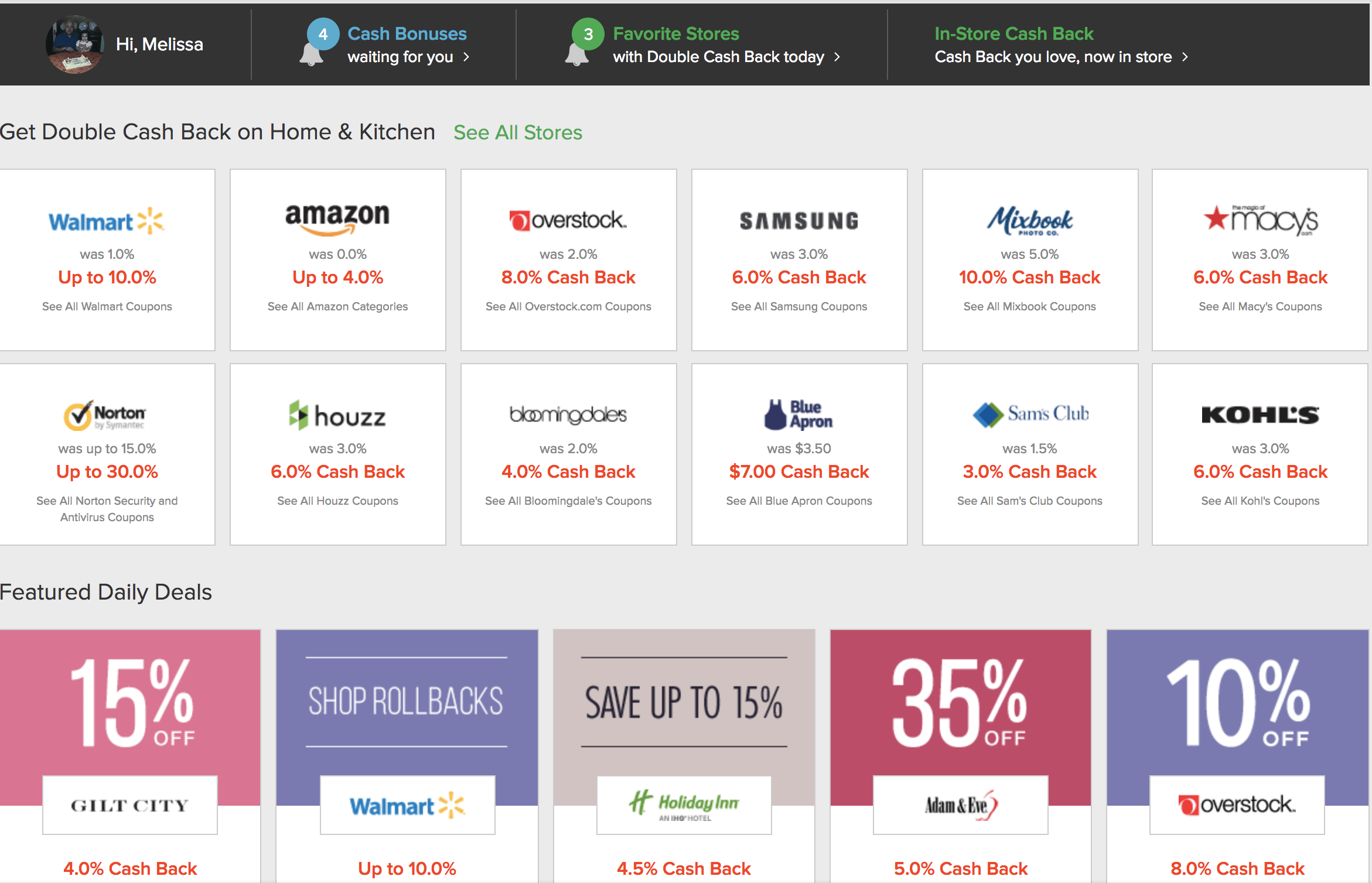 Earning Cash Back Unexpectedly
My brother was wanting to buy his wife and daughter some flowers for their birthdays. Not being the greatest with technology he asked me to order them for him online.
So, I started looking online and noticed that you get 18% cash back from 1-800 Flowers. Who would have thought you would get cash back for flowers.
He had no problem with me getting 18% cash back for me helping him. Such a good brother! Long story short I made about $20 just from that.
In Store Cash Back
Ebates is upping their game! You can now get all those great online cash backs when you shop in a brick and mortar store.
"To get started, link your credit or debit card to your Rakuten account. Then, when you find an In-Store Cash Back offer that interests you, simply activate it and shop in the store with that card." Ebates – Rakuten Website
I haven't tried this yet but I am next time I have a big shopping trip! It's going to come in handy during Christmas!
The Ebates Cash Back Visa Credit Card
According to the Ebates- Rakuten website you can get even more money back! Say what!
"Ebates Cash Back Visa® Credit Card and earn unlimited additional Cash Back rewards, with no annual fee.
You can activate Cash Back by simply using your Ebates Cash Back Visa® Credit Card online or anywhere Visa credit cards are accepted. Qualifying orders placed online through Rakuten are eligible to earn an additional 3% Cash Back, while all other orders are eligible for 1% Cash Back."

Key Things To Love About Ebates – Rakuten
Completely Free To Join! YAY!
Special Offer! Get an instant $10 dollars in your account with your first $25 dollar purchase!
Easy to use – you can easily add an extension to your browsers or download the app for your phone or tablet. Just a couple clicks and you are saving
Hundreds of brands and companies you can get cash back from
Cash back and double cash back throughout the year but major cash back during the holidays. Save tons of money during Christmas and other holidays.
Get Cash back in store with linking your credit card or using the Ebates Rakuten Visa Credit Card
Great customer service and backed by an awesome rating from the Better Business Bureau.
If this sounds like something you would use and you want cash back when you shop online…. then it's a no brainer join the bandwagon.
Click the banner below if you want the special offer of getting $10 added to your account when you make your first purchase through Ebates – Rakuten.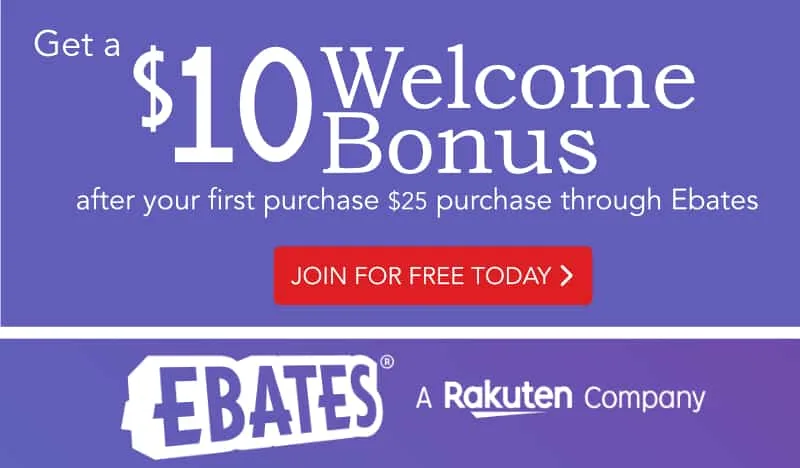 If you have been using Ebates or have some thoughts to share please drop me a comment below. I would love to hear them…if not happy shopping!
Check out these fun posts!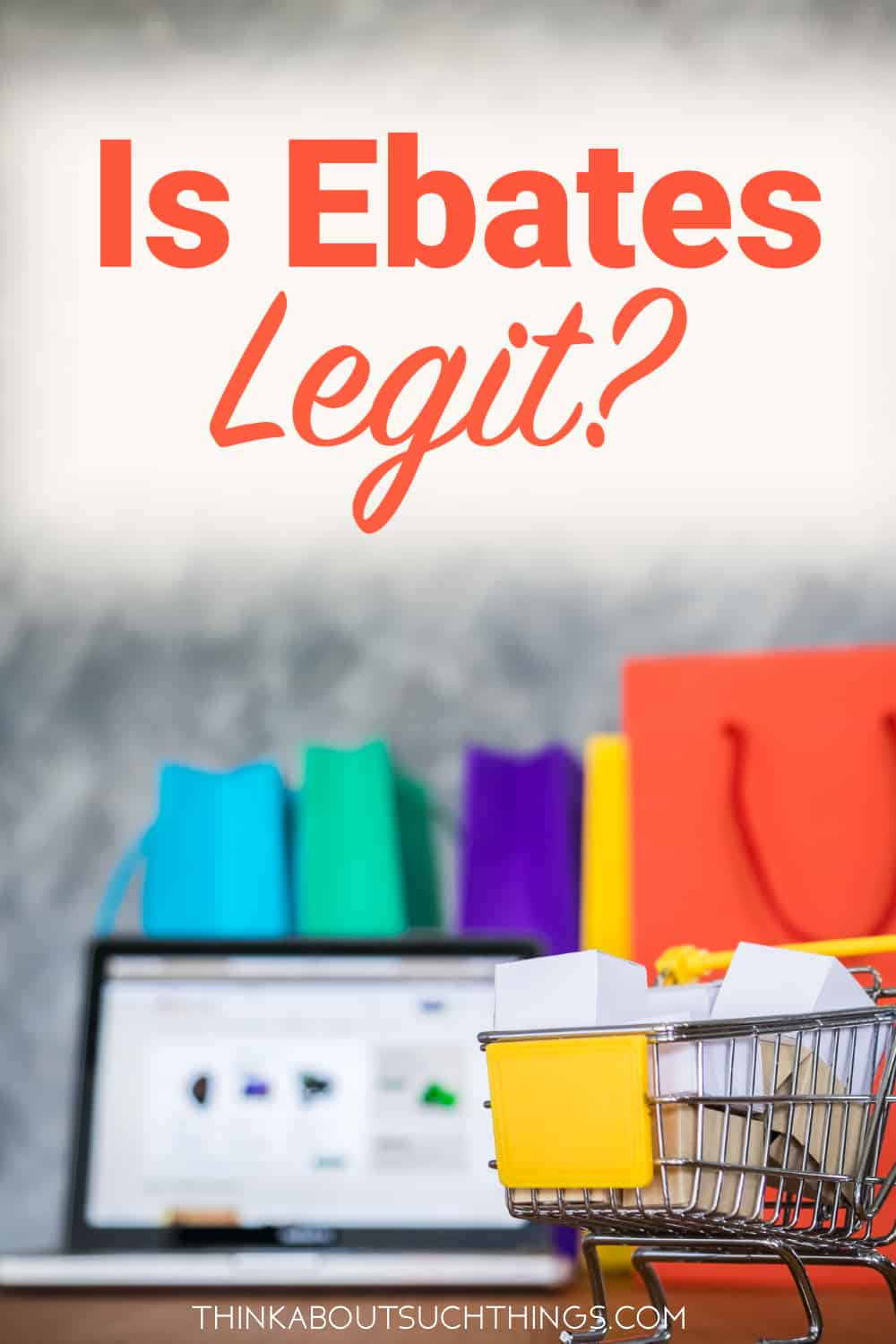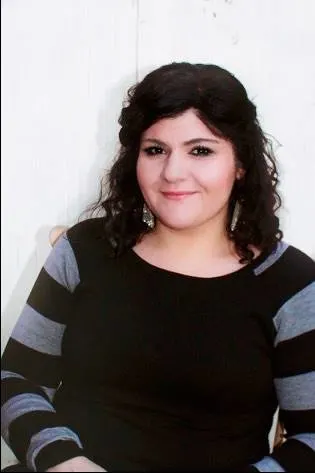 Melissa is a passionate minister, speaker and an ongoing learner of the Bible. She has been involved in church and vocational ministry for over 18 years. And is the founder of Think About Such Things. She has the heart to equip the saints by helping them get into the Word of God and fall more in love with Jesus. She also enjoys family, cooking, and reading.
She has spoken in churches in California, Oregon, Texas, and Mexico and has been featured in Guidepost Magazine and All Recipes Magazine. Read More…