In this guest article, we will hear from Sacha. She will help us learn how to abide in Christ and give us practical tips we can apply to our lives. So, grab your Bible and let's dig in…
Being a Christian is more than just having faith in the right things. It is a moment where you discover the truth about Our Creator and His Creation. You begin to realize that we live in a sinful, wicked world, and have a chance of redemption from our sins through believing in Jesus as Our Lord and Savior.
When we put our faith in Christ alone, we enter into a spiritual relationship with Him. This spiritual relationship is represented in two ways. The first way is the saved being the branches and Jesus being the vine; we are connected to Him (John 15:1-4).
In John 15:4-5 the Bible reads,
"Abide in me, and I in you. As the branch cannot bear fruit of itself, except it abide in the vine; no more can ye, except ye abide in me. I am the vine, ye are the branches: He that abideth in me, and I in him, the same bringeth forth much fruit: for without me ye can do nothing".
When God says to "abide in me, and I in you" it is referring to the believers who belong to Christ. Furthermore, when it mentions that "for without me ye can do nothing", it means that we can only produce fruit if we are connected to God.
The second way is us believers being grafted in to God's family and His promises which is represented by the spiritual Israel. In Romans 11:11-25, Paul explains that the Gentiles were grafted in to the branches of a wild olive tree, whilst the natural branches (representing Israel) were broken off. This depicts that the Gentiles have become part of the promises and blessings of God through salvation.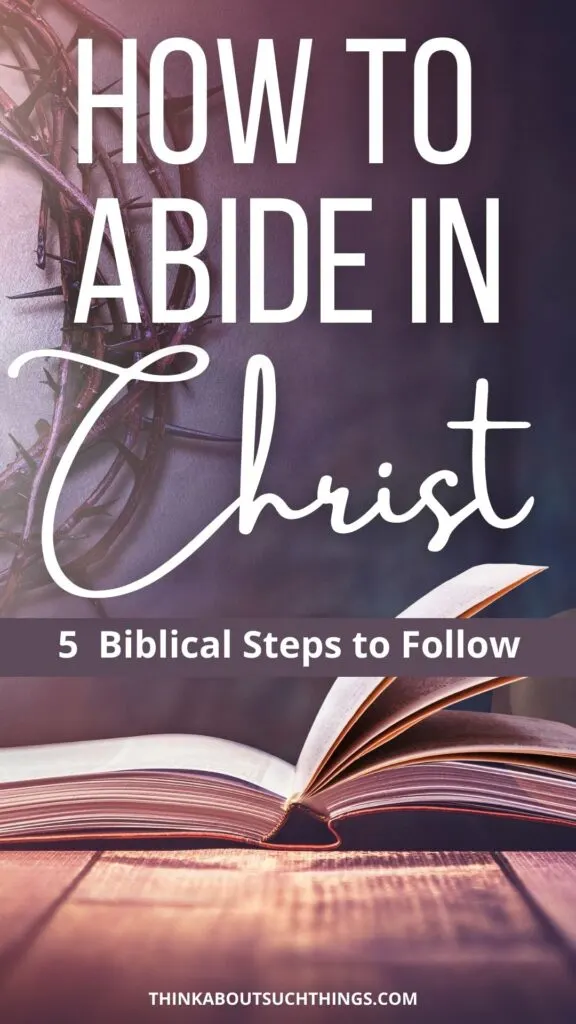 What Does It Mean To Abide In Christ?
The meaning of "abiding in Christ" is to live in Him. When someone believes on the Lord Jesus Christ, and gets saved, Christ dwells in them. Paul gives us a brilliant illustration in Galatians 2:20 of how we have been crucified with Christ when He died on the cross for our sins. As such, we now have Christ living in us (Colossians 1:27).
We are no longer just living in the flesh in this world. We are in the flesh but are also living in the spirit, because the Holy Spirit dwells inside of us .(1 Corinthians 3:16; 1 John 4:13).
As believers, we love God, and we know that Christ dwells in our hearts (Ephesians 3:17). We love God because He loved us first (1 John 4:19). He sent His one and only begotten son into the world to become the perfect sacrifice for the sins of the whole world. Jesus gave His life for us when He was nailed to the cross (John 3:16). Through our love in Christ and His love for us, He abides with us (John 14:23).
Can Anyone Abide In Christ?
Someone who isn't abiding in Christ describes someone who is not saved. Salvation is by grace through faith and not of works. You cannot rely on your works to "keep" your salvation, or to keep yourself abiding in Christ.
It is through the grace of God that we receive the free gift of salvation which is eternal life through Jesus Christ in Heaven and there is nothing that we can do to take that away from us. Therefore, there is nothing that we need to do in order to continue abiding in Christ. God's grace covers that.
>> Learn what it really means to Wait on the Lord
5 Biblical Ways To Learn How To Abide In Christ Each Day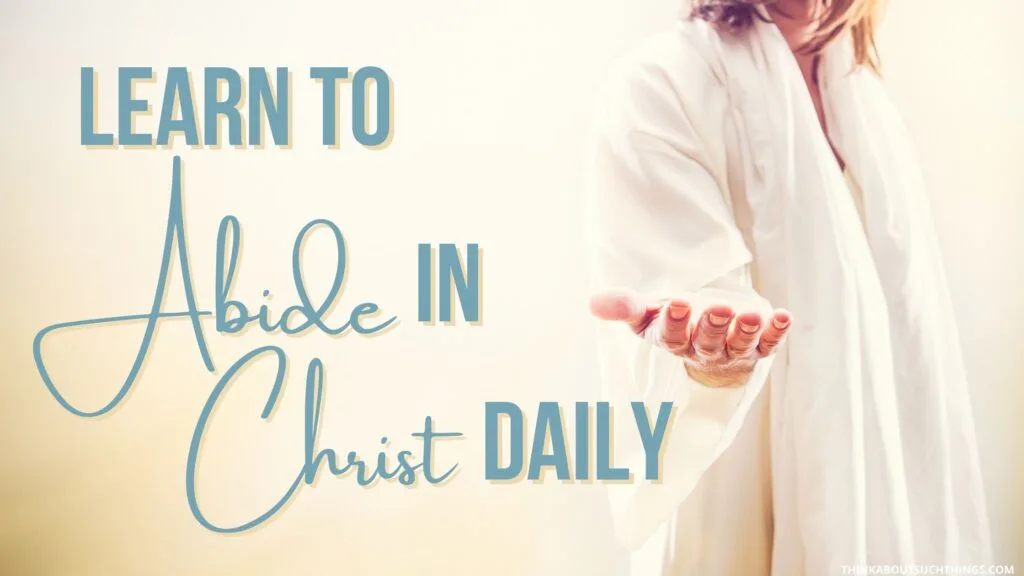 Do God's Will In Your Life
What are you doing with your life?
Are you following Christ, or trying to live a life of your own?
When God created you, He has a purpose and plan for you in your life. This purpose and plan are set out for you when you come to God and ask Him to show you.
We need to stop living a worldly, sinful life, and start following God and His Will for us in our lives. He knows everything about us: past, present and future. There is nothing that can be hidden from Him. God knows what is best for us, and that is who we should solely trust to guide us on how to life our lives.
Follow Jesus' Commandments
Jesus gave us the two greatest commandments that we should all be following as Christians. These are also referred to as the golden rules: to love God with all your heart, mind and soul and to love your neighbor as yourself. When you are following these golden rules, it encourages you to live a righteous life, rather than having yourself distracted and dragged down by the sins of the world.
Sit At Jesus' Feet (Martha and Mary)
Do you remember the story of Martha and Mary? In Luke 10:38-42 and John 12:2, there is a story of Martha and Mary, who were Lazarus's sisters (the man who Jesus rose from the dead). When Jesus and His disciples came to visit the women in their home, Mary sat at Jesus's feet, listening to His words, whilst Martha was more worried about fixing everyone a meal. Martha got frustrated with Mary and asked for Jesus to command Mary to help her prepare the meal.
This story provides an important lessons for Christians because it demonstrates that one of the sisters had her priorities in order, whilst the other was more worried about less important things. Jesus is telling us that He must come first in our lives. Reading the Bible and getting closer to God are of paramount importance. Doing these things will help you abide in Christ.
Live A Life Pleasing To God
In everything that you do in your life, give glory to God. Life a life that glorifies Him, and exalts Him above all else. God is worthy to be praised, and we are commanded to praise Him! (Psalm 148:1-14) Let your actions and words portray your faith in Christ alone (1 Corinthians 10:31).
Pray Every Day
Prayer is the direct form of communication between us and God. Prayer means to let our requests be known to God (Philippians 4:6-7). When we pray to God, and stay in prayer each day, we are building upon our relationship with Him and strengthening our faith and trust in Him. Praying each day will keep our connections strong as we abide in Him.
---
Remember that to abide in Christ means that you are saved and have been grafted in to the True Vine. You are part of God's family now. You are a child of the Most High. There is nothing that you can do that will tear you apart from His grace and love. Continue living a life that is pleasing to God, that honors Him in everything that you do, think and say. Stay in prayer with God, and allow yourself to grow in the faith, and strengthen that trust you have in Christ alone.
God Bless.
About the Author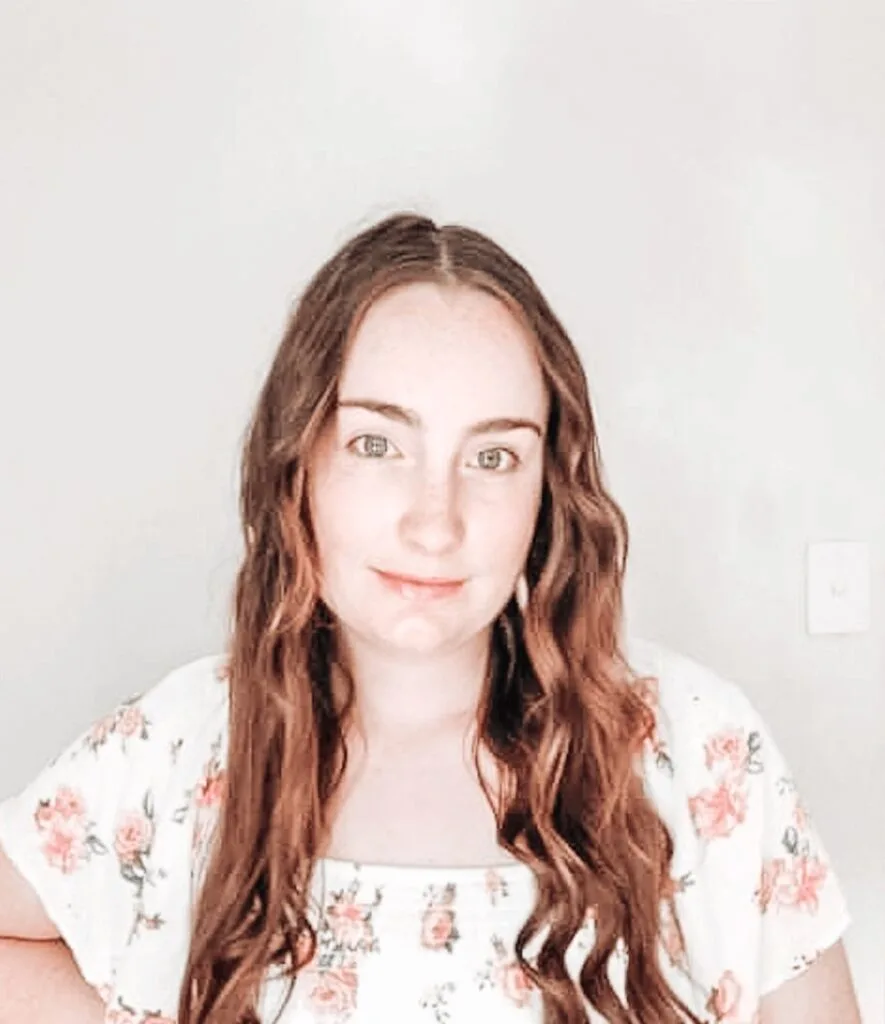 Sacha is the owner/creator of Clothed With Dignity Co which is a Christian blog encouraging women to be strong, honorable and faithful to God. She has a free resources library, as well as a small apparel and printables store.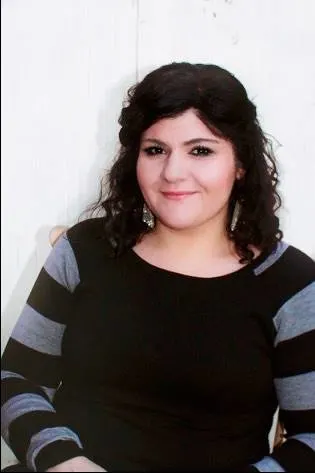 Melissa is a passionate minister, speaker and an ongoing learner of the Bible. She has been involved in church and vocational ministry for over 18 years. And is the founder of Think About Such Things. She has the heart to equip the saints by helping them get into the Word of God and fall more in love with Jesus. She also enjoys family, cooking, and reading.
She has spoken in churches in California, Oregon, Texas, and Mexico and has been featured in Guidepost Magazine and All Recipes Magazine. Read More…