In this article, we will explore what it means to battle the storms of life and how, as Christians, we can overcome them with God's help. So, grab your Bible, and let's dig in…
Life has many storms that believers must navigate. Every Christian encounters storms in their life. I know I have faced some very difficult ones myself. Learning how to go through them with Biblical principles of faith and in relationship with God is crucial.
Standing strong in our faith can sometimes be challenging when facing intense storms, but there are several Biblical truths to lean on and several Biblical examples to draw from when facing these battles.
Here, we will explore ways to overcome adversity, stand strong in faith, and identify Biblical ways to remain steadfast during storms. These are important tools for every Christian.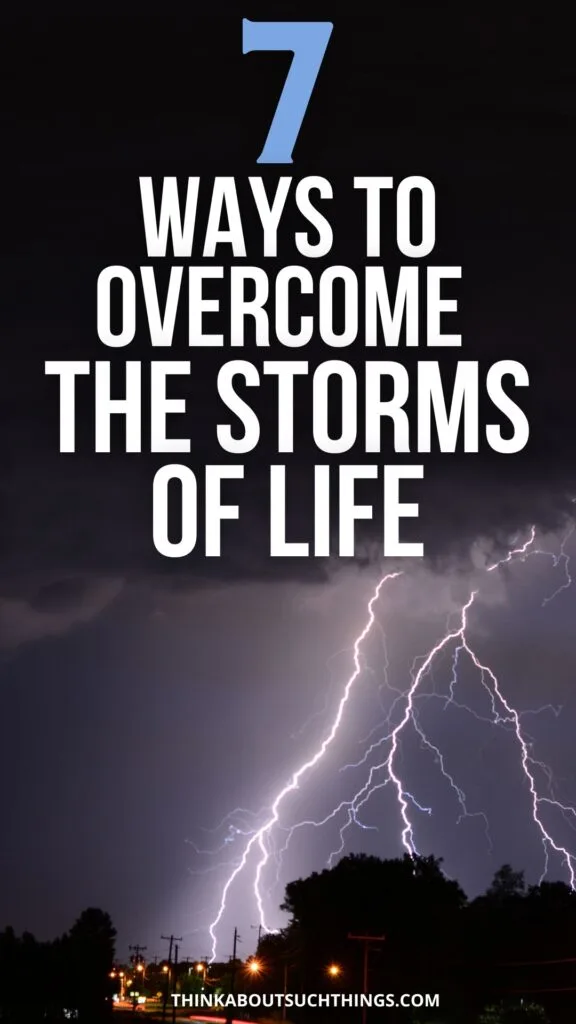 10 Ways To Help Overcome The Storms Of Life
Overcoming adversity is not always easy, but there are some anchors that every Christian can use to keep themselves steady when battling the storms of life.
Every storm is different, and every challenge brings with it its own adversities, but there are always ways to stand strong in what we believe and navigate the storm with the grace of God.
Here are some of the best ways to overcome adversities that we face during a storm.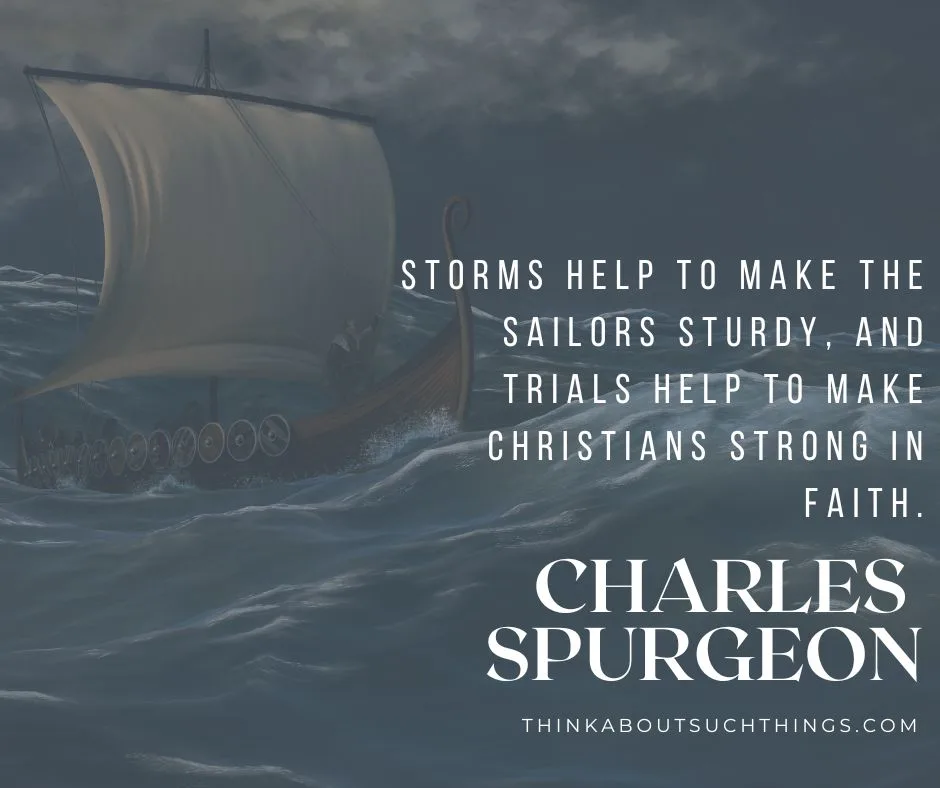 1. Jesus Has Overcome The World
The first thing to do to overcome adversity when facing an intense storm is to remember that Jesus has overcome the world and everything that we have to deal with in it.
In John 16:33, Jesus says…
"I have told you these things, so that in me you may have peace. In this world you will have trouble. But take heart! I have overcome the world."
When life blows a storm your way, stand fast in the knowledge that Jesus is the one who overcomes it. You do not have to overcome it on your own.
Receive peace from Him, knowing that in the midst of tribulation, you can stand with Him as He overcomes the storm. He is truly our Prince of Peace and Jehovah Shalom.
Understanding Scriptures such as these is the best way to battle the storms of life and overcome adversity.
2. Jesus Calms The Storms
When life becomes difficult, when you are facing adversities, and when you are dealing with intense storms, remember that Jesus calms storms.
In Matthew 8:23-27, Jesus is in a boat with His disciples, sleeping, when a storm arises, and the disciples become fearful and anxious and wake Him up for help. Jesus speaks to the wind and the waves, and they obey Him and cease.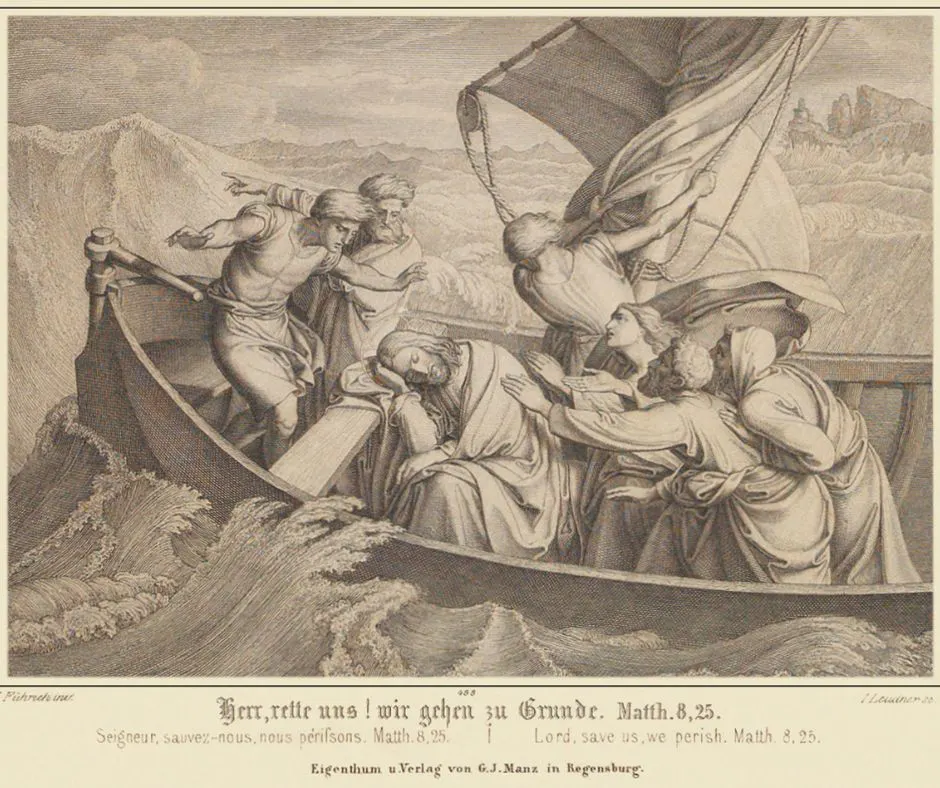 When you are facing storms of life, pray. Believe in Jesus and His authority, and ask Him to calm the storm.
Receive His peace, stand in His authority, and sleep in the boat!
There is nothing better to do in a storm than to rely on Jesus and rest in His peace. The storm quickly loses its power when you trust in the Lord, and you don't focus on fear.
3. Faith Overcomes The World
for everyone born of God overcomes the world. This is the victory that has overcome the world, even our faith. 5 Who is it that overcomes the world? Only the one who believes that Jesus is the Son of God. – 1 John 5:4-5 NKJV
This passage of Scripture is among the go-to verses for many Christians when they are confronted with the storms of life.
In context, in 1 John 5, John writes that our faith is in Jesus. We believe Jesus is the Son of God, and we love God through Him.
He also writes that the love of God is that we keep His commandments, and His commandment is that we should love Him.
It continues to say that whoever is born of God, which we are when we become born again and love God, overcomes the world. We who are born of God, we who have faith in Jesus and believe that He is the Son of God, it is our faith that overcomes the world.
This is an excellent anchor for every believer. Know that when you face the storms of life, your faith is what will overcome the adversity. Your faith in Jesus overcomes the world, regardless of what it throws at you or what it puts in your way.
With faith, like a mustard seed, you can move a mountain into the sea!
Trust in Jesus, love Him well, stand strong in faith in Him, and you will thrive in the midst of adversity and overcome all that you have to deal with.
4. Put On The Armor Of God
When facing the storms of life, a Christian can apply the armor of God to stand firm in their faith and confidently face the trials that life brings.
Ephesians 6:11-17 says..
"Put on the whole armor of God, that you may be able to stand against the wiles of the devil. For we do not wrestle against flesh and blood, but against principalities, against powers, against the rulers of the darkness of this age, against spiritual hosts of wickedness in the heavenly places.

Therefore take up the whole armor of God, that you may be able to withstand in the evil day, and having done all, to stand.
Stand therefore, having girded your waist with truth, having put on the breastplate of righteousness, and having shod your feet with the preparation of the gospel of peace; above all, taking the shield of faith with which you will be able to quench all the fiery darts of the wicked one.

And take the helmet of salvation, and the sword of the Spirit, which is the word of God; praying always with all prayer and supplication in the Spirit, being watchful to this end with all perseverance and supplication for all the saints."
This passage of Scripture teaches us that the armor of God…truth, righteousness, the gospel of peace, faith, the reality of our salvation in Jesus, the Bible, and prayer are our defense when we face adversities.
Understanding that we do not wrestle against natural things but against spiritual things. This is huge because a lot of times, storms in our lives are not just spiritual attacks, but the enemy uses people to attack us.
And we must remind ourselves that they are not who we are battling.
Remember, stand then in the faith that God has given you when you come against storms, and pray this prayer. Pray for the armor of God, and you will withstand the evil day.
5. Ask Other Believers To Pray For You
A great way to get through difficult times, adversities, and storms is to gather with other believers and pray together. This is extremely beneficial! I can't tell you how often I have met with friends or my church family and processed and prayed together. It's like a healing balm.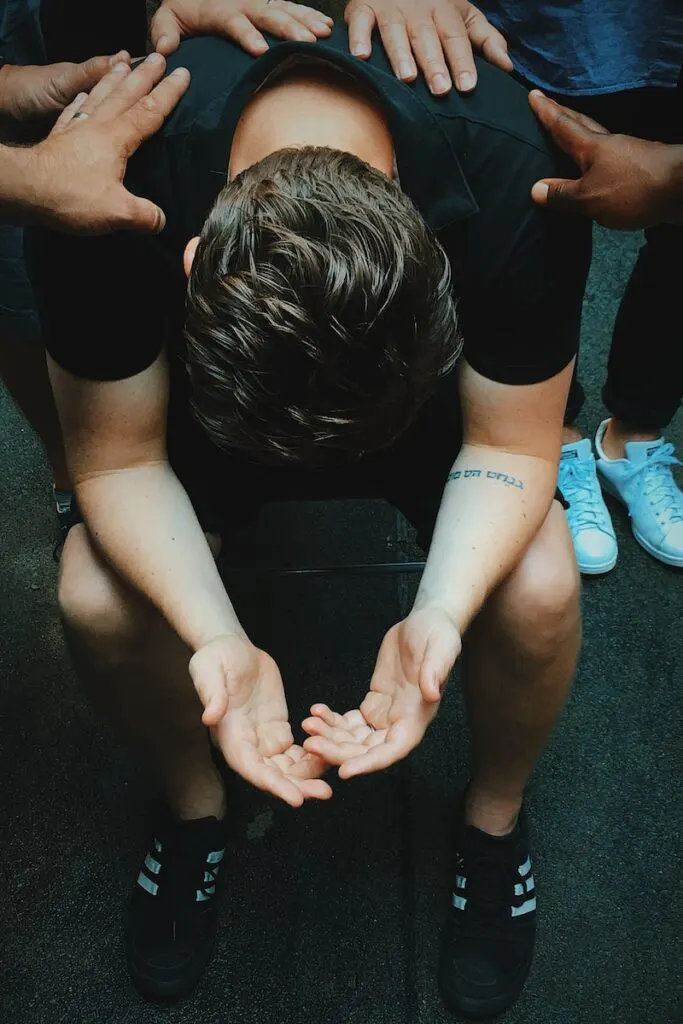 It is highly Biblical to pray for one another, especially when dealing with adversities and difficult circumstances.
Stand with other believers, pray together, seek the Lord for wisdom and guidance, and the storm you are facing will quickly dissipate, or you will find the way through it in the Lord, with the support of the family of God.
6. Speak With Leaders
Pastors and shepherds that you trust are invaluable when dealing with hard seasons and storms.
Take the time to reach out to your leaders, a pastor in your church, or an elder, and ask to meet with them. Explain to them the struggles that you are facing, and they will be able to provide sound wisdom and guidance.
Counsel from your leaders is always a sure way to navigate storms, and these are good people to have with you as you deal with life's challenges.
7. Take A Break, And Rest In God
Sometimes when we are faced with a storm, the best thing to do is to take a break from it all.
Step away from the storm and the situation for a short while, spend time with God, rest in Him, pray, and be still with Him. Find rest.
Sleep, eat a good meal, speak with your friends, and distance yourself from the issues, even if only for a few hours. Even a little bit can help your body, and soul to relax.
Sometimes, finding some room to breathe when facing such immense challenges, seeking the Lord, and being with believers is the only way to find respite from the storm.
This will often bring you to a space where you can hear God clearly and find the solutions to the problems or the strength to keep moving through the storm.
---
When facing the storms of life and the adversities that they bring, stand in the faith of Jesus Christ. Meditate on the Word, pray the prayers in the Bible, stand in your identity as a child of God, and gather with believers.
Storms do not have to dictate the way you respond to life, and they do not have to decide the steadiness of your faith. Do not be afraid; only believe (Luke 8:50).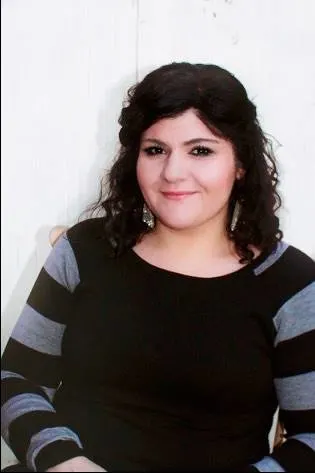 Melissa is a passionate minister, speaker and an ongoing learner of the Bible. She has been involved in church and vocational ministry for over 18 years. And is the founder of Think About Such Things. She has the heart to equip the saints by helping them get into the Word of God and fall more in love with Jesus. She also enjoys family, cooking, and reading.
She has spoken in churches in California, Oregon, Texas, and Mexico and has been featured in Guidepost Magazine and All Recipes Magazine. Read More…