A review of the Verse Mapping Bible, Verse Mapping Bible for Girls, and Verse Mapping Journal. Thanks to Biblegateway.com and Bible Gateway Blogger Grid for the free Bible to review.
---
Today, I have a special review thanks to Biblegateway.com. I'll be sharing my 100% honest opinion of the new Verse Mapping Bible, Verse Mapping Bible for Girls, and Verse Mapping Journal.
Now, if you are not familiar with verse mapping, it's a Bible study method and Kristy Cambron has developed her own spin on it. It's a really neat way for you to dive deeper into the Bible.
Here is a quick video of Kristy sharing about verse mapping. I highly recommend you check it out if you are interested in the purchasing.
I would like to start out with the NIV Verse Mapping Bible. The construction of the Bible is sturdy and comes in a unique size but still easy to find a Bible cover for. The paper quality is alright, it's a little on the thin side. For me personally I find the font size a little small and hard to read. This could be because the text as been placed closer to the center so that there is room for note taking.
I love the concept of being able to do a Bible study within my own Bible. There are numerous verse mapping sections. Some are semi prefilled and some are not.
My biggest confusion is when I compared the girls version of the bible versus the adult one. The only real difference I saw was the introduction, the covers being different, and internal coloring is a slightly different teal. Other than that….I believe it's exactly the same Bible.
Now, for the Verse Mapping Journal! The intro goes into how you can do verse mapping. It's written in a simple format making it super easy to grasp. The paper quality is really nice and it's in a spiral bound book. So, it easily lays flat, which I love. The journal has 55 verse mapping templates.
If I had to pick the Bible or the journal….It would be hands down the journal. This edition of the Bible is alright. I have much better study Bibles, but the journal is super nice and a great way to keep all your verse mapping together.
Images of the Verse Mapping Bibles (regular and girls)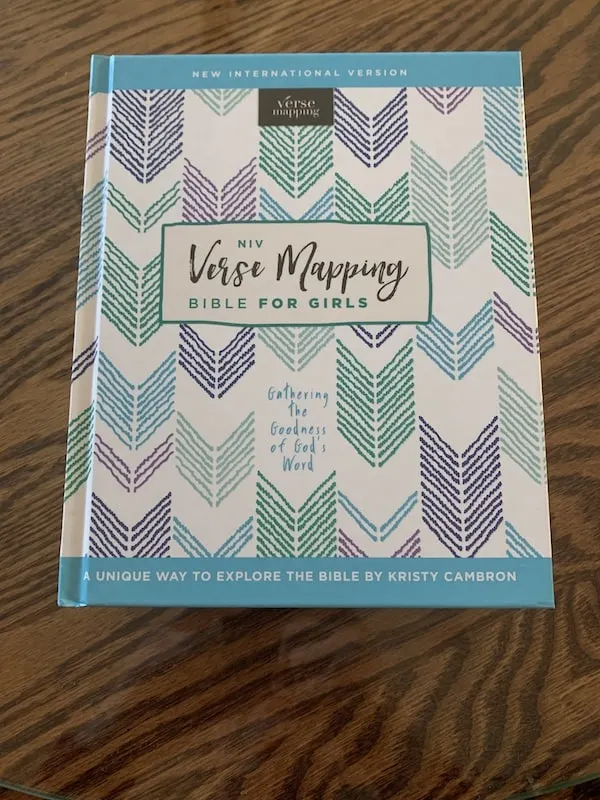 Images of the Verse Mapping Journal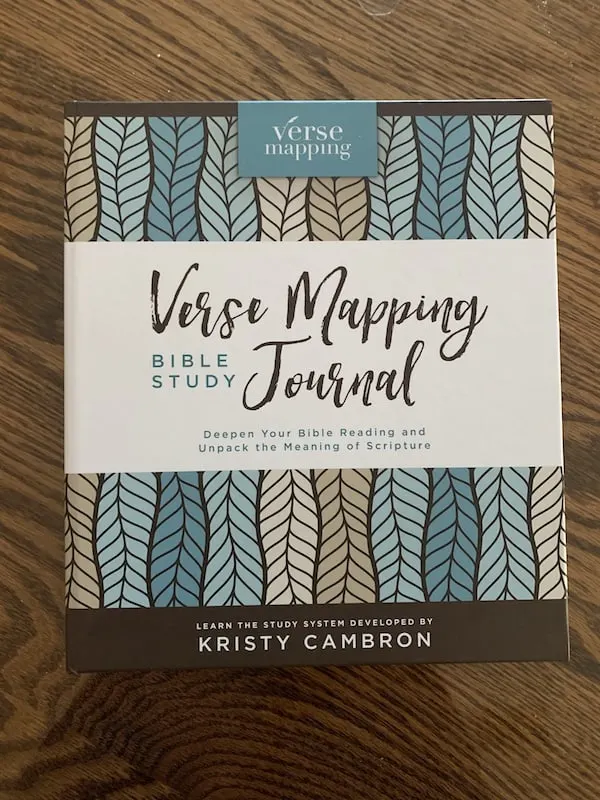 Pros & Cons
Below is a list of pros and cons of all 3 Verse Mapping products.
Pros & Cons of Verse Mapping Bible & Verse Mapping Bible for Girls
NIV translation – Easy to read and understand
350 Pre-filled out verse mapping for quick study times
70 Blank verse mapping pages for deeper times of study
Lots space in the margins for writing
Ribbon Bookmark
CONS
8 point print size (really small)
Brief book introductions
Doesn't lay flat
Pros & Cons of Verse Mapping Journal
Easy 101 Verse Mapping Instruction
Lots of blanks templates (55 to exact!)
Lays flat
Nice quality paper
Topical Verse Suggestions
CONS
Just one Bible study template
The journal is big (this can be a pro or con depending on your preference)
No place to write the date of the study. That would have been a nice feature.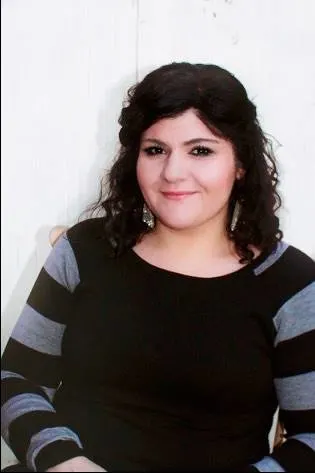 Melissa is a passionate minister, speaker and an ongoing learner of the Bible. She has been involved in church and vocational ministry for over 18 years. And is the founder of Think About Such Things. She has the heart to equip the saints by helping them get into the Word of God and fall more in love with Jesus. She also enjoys family, cooking, and reading.
She has spoken in churches in California, Oregon, Texas, and Mexico and has been featured in Guidepost Magazine and All Recipes Magazine. Read More…