Even with my type A personality, I HATE packing. According to my book, there really isn't anything fun about it. Seriously, what's fun about packing your underwear, and socks?
And I am always worried when packing that I will forget something important to bring. No matter how many times I check my packing list. Is anyone else like that?
So, if I can somehow make this task more enjoyable and safeguard myself from things going bad I want to know! These are all hacks I use when I pack. They are a lifesaver on so many levels. With that said let us look at these hacks!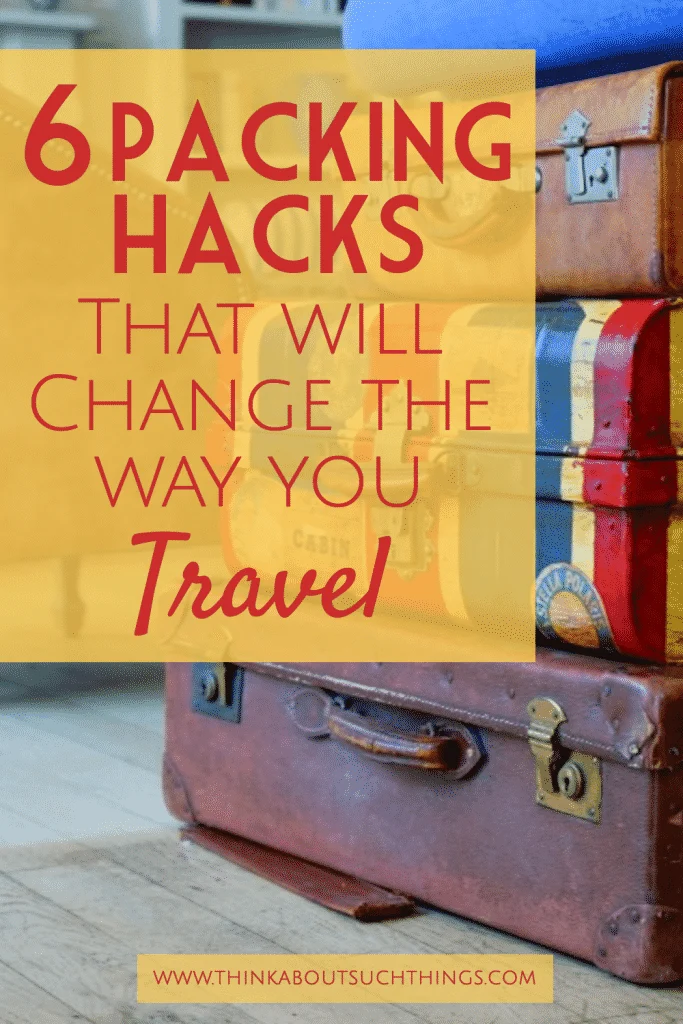 6 Travel Packing Hacks
1. Rolling Up Clothes
Rolling clothes up will take up less space in your luggage and decrease chances of wrinkling. And another little tidbit is that it's recommended 3 tops for every pair of pants.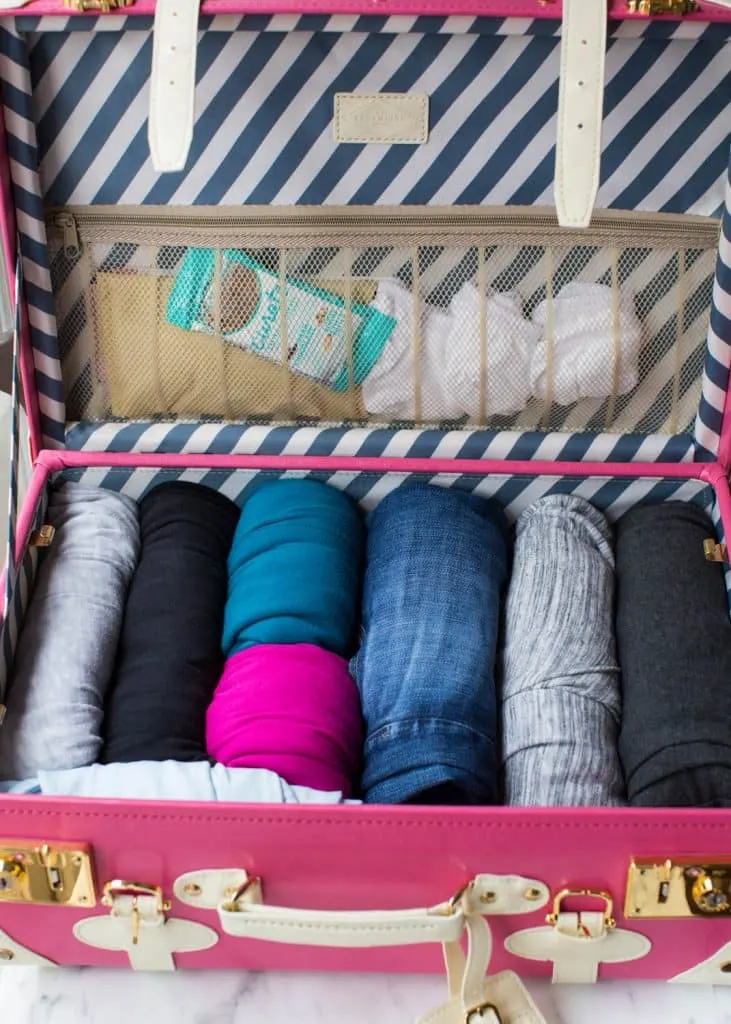 Found from: i heart naptime
2 Stuff Your Shoes and Socks!
Use your shoes and socks to stuff with products that won't burst or other small items that you need to bring on your trip. This will save space for other things. If you are worried they will burst. Place them in a zip-lock bag before putting them in your shoes or socks.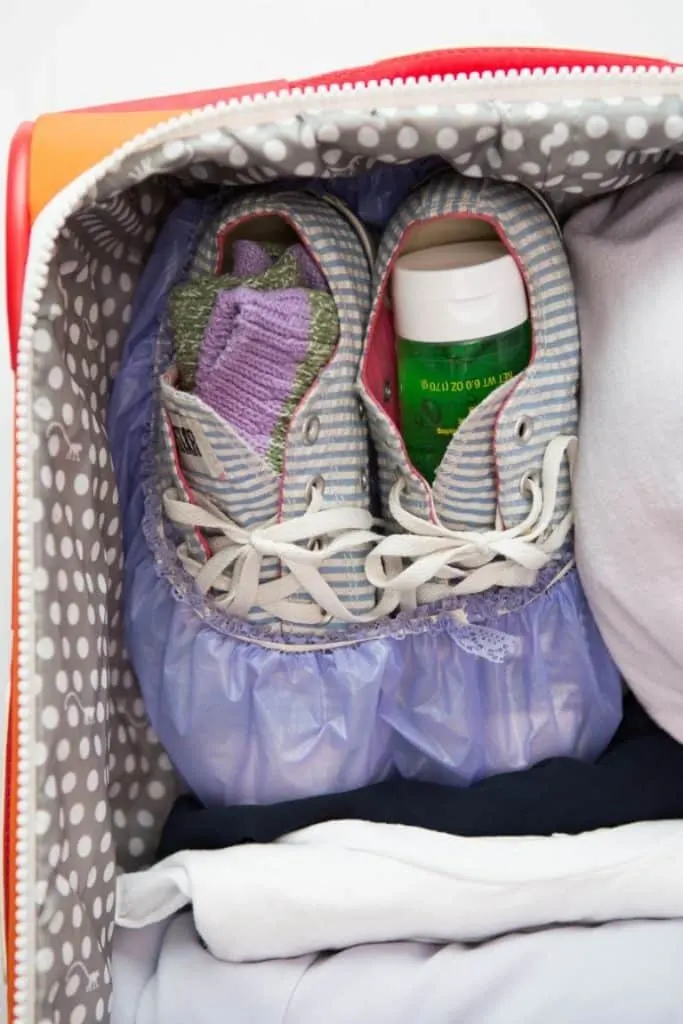 Found from: Cosmopolitan
3. Use a sunglasses case for storing earphones or cords.
Keeping all those pesky chargers and wires in one little place will be a lifesaver. Also, most sunglass cases are hard. This will help prevent your electronic cords from getting damaged.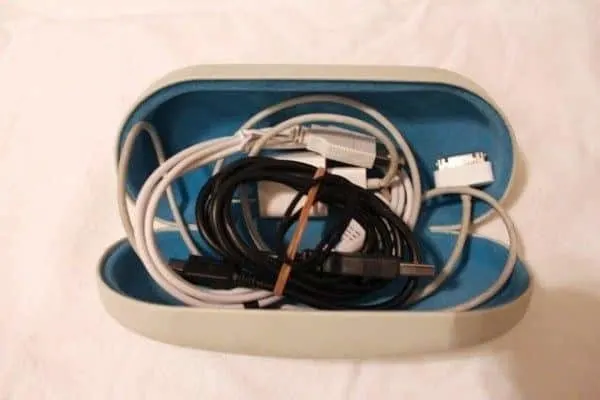 Found from: Buzzfeed
4. Place a plastic bag in your luggage for your dirty clothes.
My mom taught me this one a long time ago and it's so nice. You sometimes don't think about what you need to have for your dirty clothes throughout the trip. All that is on your mind is having fun and going on an adventure. But when you head back to your room and change you will need a place for those clothes.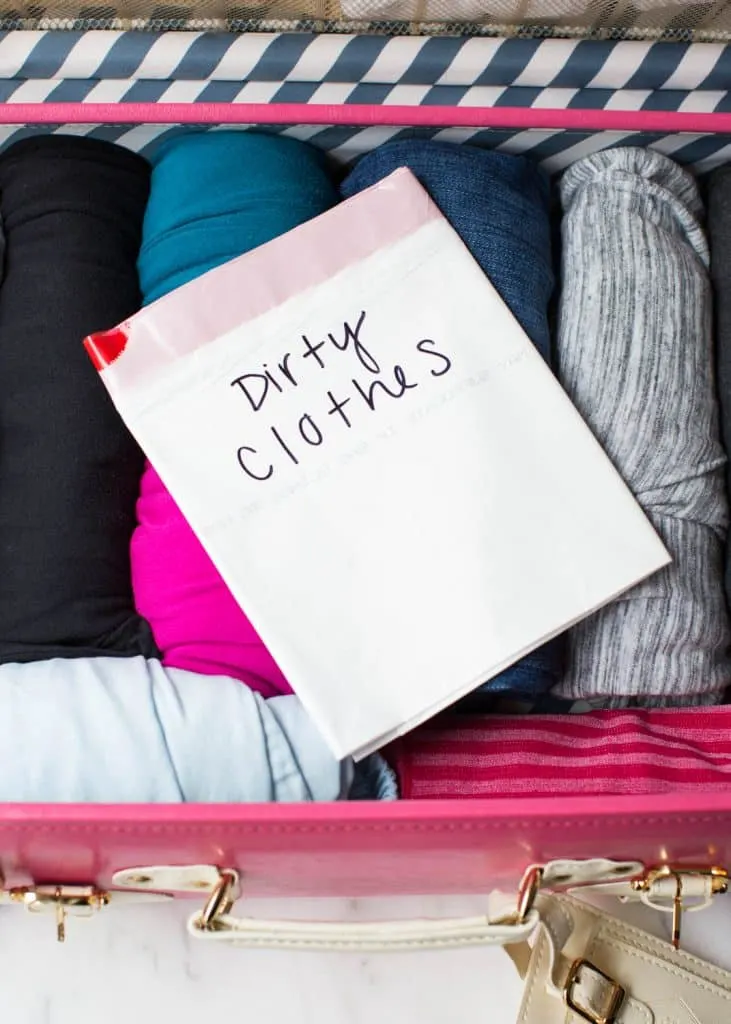 Found from: i heart naptime
5. Where a bulky scarf while traveling (if it's winter)
Now, this only works if you are traveling during winter or somewhere that is always cold. But having a bulky scarf on when traveling can become super handy. By wearing it you will save space in your luggage. It will keep you warm and you can use it even as a small blanket. You can even wrap it up and use it as a pillow on the plane or car.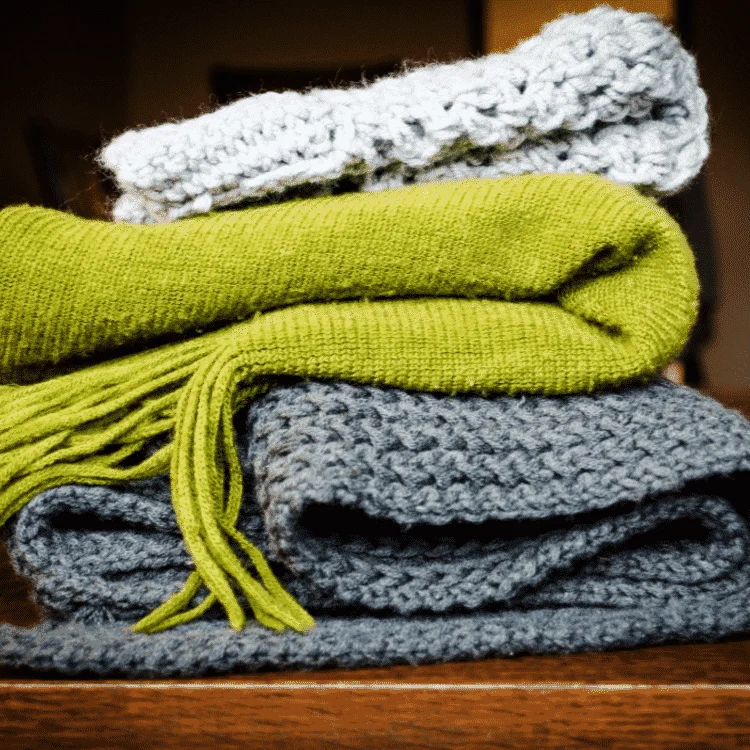 6. Use plastic wrap under bottle caps.
Nothing is worse than shampoo or lotion spilling everywhere on your stuff. Trust me it has happened to me. Safeguard yourself with this handy little hack!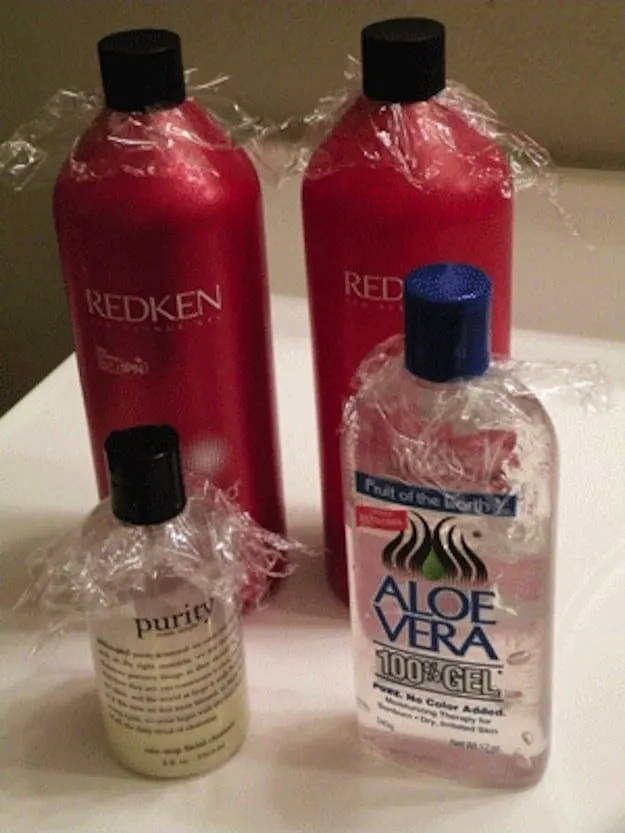 Found from: Buzzfeed
There are lots of ways to help you pack easier and smarter. Take these 6 tips to help you with your next trip.
If you have any questions about any of these packing hacks, let me know in the comments down below! I'd love to hear about them!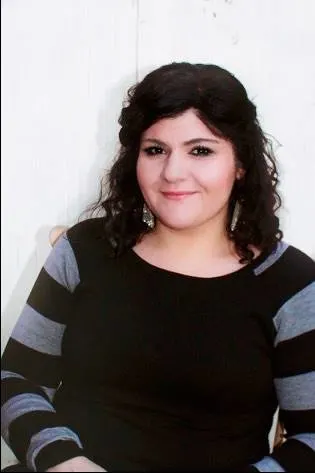 Melissa is a passionate minister, speaker and an ongoing learner of the Bible. She has been involved in church and vocational ministry for over 18 years. And is the founder of Think About Such Things. She has the heart to equip the saints by helping them get into the Word of God and fall more in love with Jesus. She also enjoys family, cooking, and reading.
She has spoken in churches in California, Oregon, Texas, and Mexico and has been featured in Guidepost Magazine and All Recipes Magazine. Read More…