In this article I will share 10 encouraging Bible verses for pastors and how you can share these for pastor appreciation day, pastor's birthday, or for whenever you feel led to.
Pastors are shepherds that God has put in place in the church to tend and feed His flock. The expectation from church members and even the word is that pastors are beyond having troubled lives, and imagine that they live perfect lives.
This couldn't be further from the truth. The thing is that pastors are human beings like any of us. They have just been called and gifted with the pastoral gift by Christ, but still faces problems like everyone else.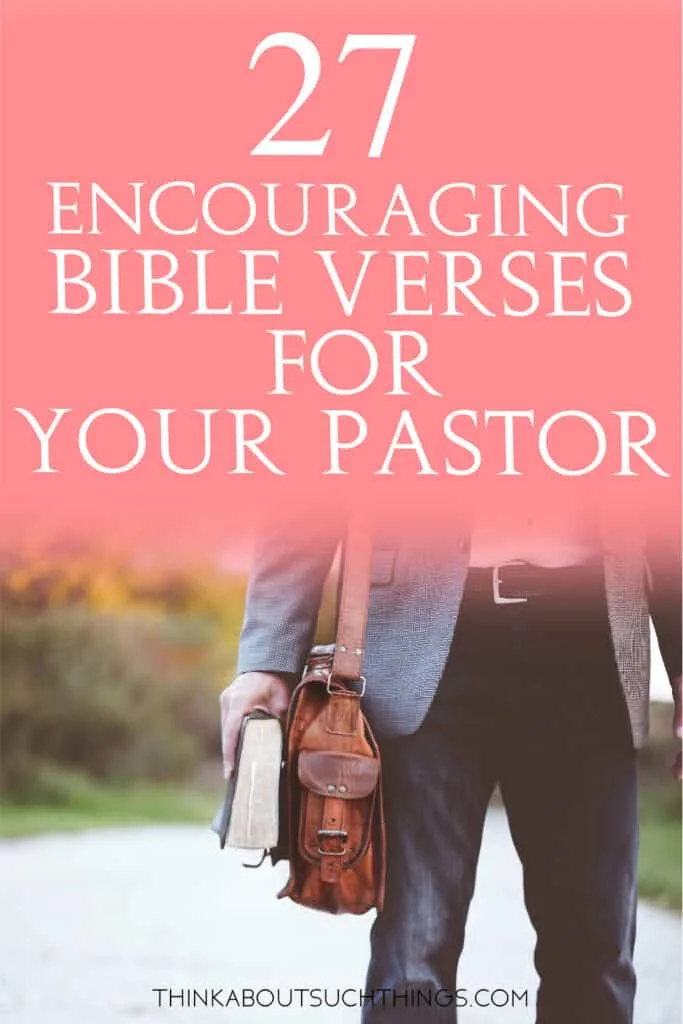 It's been said that 75% of pastors report being "extremely stressed" or "highly stressed" and 91% have experienced some form of burnout in ministry and 18% say they are "fried to a crisp right now" (source)
Pastors and other church ministers need encouragement especially when they are having issues in life or are weary of the challenges they face in ministry. As someone who has worked in church ministry. It's amazing how tiring spiritual work can be.
The good news is that we can bring encouragement and appreciation to our beloved pastors and ministers. We can do this through scripture, prayer, and acts of help. I just want to point out that scripture is powerful and uplifting. It's something that your pastor can stand on and claim for themselves.
So, today we are going to look at some encouraging scriptures for pastors. These Bible verses would work great for Pastor appreciation day which falls on the second Sunday of October!
But before we start I thought it would be good to share some creative ways we can share scriptures for pastors and other clergy.
Practical Ways You Honor Your Pastor with Scriptures
Depending on the level of relationship between you and your pastor you can determine what is the best way to go about sharing a scripture verse. These ideas below are…
Text Message
If you have your pastor's phone number and communicate often, you can send him or her a text or Whatsapp message with an encouraging Scripture. You never know what he or she is dealing with, and your message will be uplifting and life giving.
Phone Call
Give your pastor a call and share a Scripture that God has put in your heart for him or her. You can include a short message of encouragement and a prayer. Call your pastor at a time when he or she is not likely to be busy so that you can have five minutes to talk, and share your message.
Social Media
Now a days most people have some kind of social media platform. If you follow or are friends with your pastor consider sending them a private message about the verse or giving a shout out to them by tagging them in a post.
Gift
Buy your pastor a present! Great for their birthday, pastor's appreciation, or just because. Some ideas could be a mug, T-shirt, water bottle, bag, book, bookmark, or desk calendar with an encouraging Bible verse that is a reminder of God's everlasting love for him or her. I mean the options are endless!
The great thing about this is that as the pastor uses the gift item, he or she will be encouraged by the Scripture on it for months to even years!
Card
Giving cards is not only for birthdays or other celebrations, but for any day that someone needs a word of encouragement. You can go to your local Christian bookstore and get your pastor a card with a Bible verse. Or if you are crafty you can try to make one. You could also go the route of a blank card that you love, you can write a Bible verse on it, and give it to your pastor.
In Person
This doesn't have to be some formal meet up. See if you can catch you pastor before or after a service. From their share the scripture you felt led to tell him. If you feel anything else let him or her know. Your pastor will appreciate you for taking the time to stop by and give a word of encouragement.
Email
If you often use email to communicate with your pastor, you can use this avenue to send an encouraging Scripture. An email gives you room to give a detailed heartfelt message to your pastor.
Worship Song
There are worship songs based on a particular Bible verses, and if you come across one, you can forward it to your pastor. Music has a way of touching our hearts in a special way and reminding us of God's love for us.
Encouraging Bible Verses for Pastors
Therefore comfort each other and edify one another, just as you also are doing. – 1 Thessalonians 5:11
Alright! Now that we have gone over some creative ways to share your bible verses with your pastor. It's time to look over these verses. And if you are looking for something more tangible check out my post on 10 Uplifting Coffee Mugs for Pastors
1 Thessalonians 5:11 tells us that we should encourage one another, and build each other up. Regardless of our position in the church, we all need words of encouragement to help us make it through difficult seasons.
With that said, I encourage you to pray over these and ask the Holy Spirit to highlight the right verse to share. Try to be sensitive to His leading. This is important because you want the verse to be a word in season for your pastor.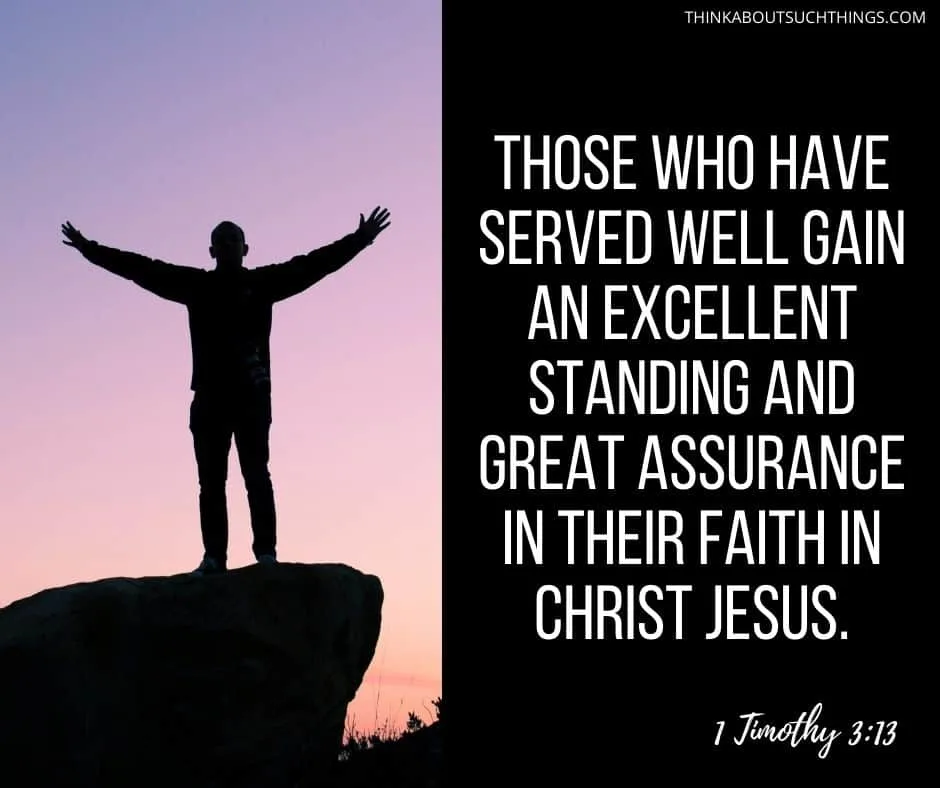 *All verses below are taken from the NIV Bible. If you hover over the scripture you can read the verse in the AMP version.
2 Timothy 4:2 NIV – 2 Preach the word; be prepared in season and out of season; correct, rebuke and encourage–with great patience and careful instruction.
Acts 20:28 NIV – 28 Keep watch over yourselves and all the flock of which the Holy Spirit has made you overseers. Be shepherds of the church of God, which he bought with his own blood.
Numbers 6:24-26 NIV – 24 " ' "The LORD bless you and keep you; 25 the LORD make his face shine on you and be gracious to you; 26 the LORD turn his face toward you and give you peace." '
1 Corinthians 15:58 NIV – 58 Therefore, my dear brothers and sisters, stand firm. Let nothing move you. Always give yourselves fully to the work of the Lord, because you know that your labor in the Lord is not in vain.
Proverbs 3:5-6 NIV – 5 Trust in the LORD with all your heart and lean not on your own understanding; 6 in all your ways submit to him, and he will make your paths straight.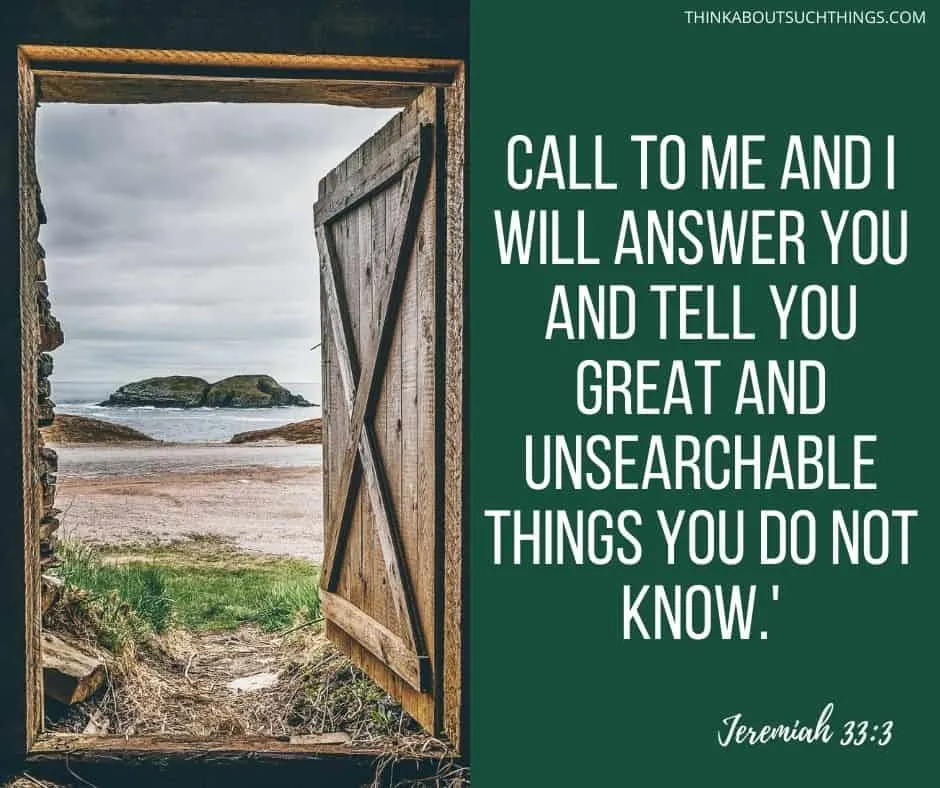 Galatians 6:9 NIV – 9 Let us not become weary in doing good, for at the proper time we will reap a harvest if we do not give up.
Romans 8:28 NIV – 28 And we know that in all things God works for the good of those who love him, who have been called according to his purpose.
Psalm 37:23 NIV – 23 The LORD makes firm the steps of the one who delights in him;
Philippians 4:19 NIV – 19 And my God will meet all your needs according to the riches of his glory in Christ Jesus.
1 Timothy 3:13 NIV – 13 Those who have served well gain an excellent standing and great assurance in their faith in Christ Jesus.
Isaiah 40:31 NIV – 31 but those who hope in the LORD will renew their strength. They will soar on wings like eagles; they will run and not grow weary, they will walk and not be faint.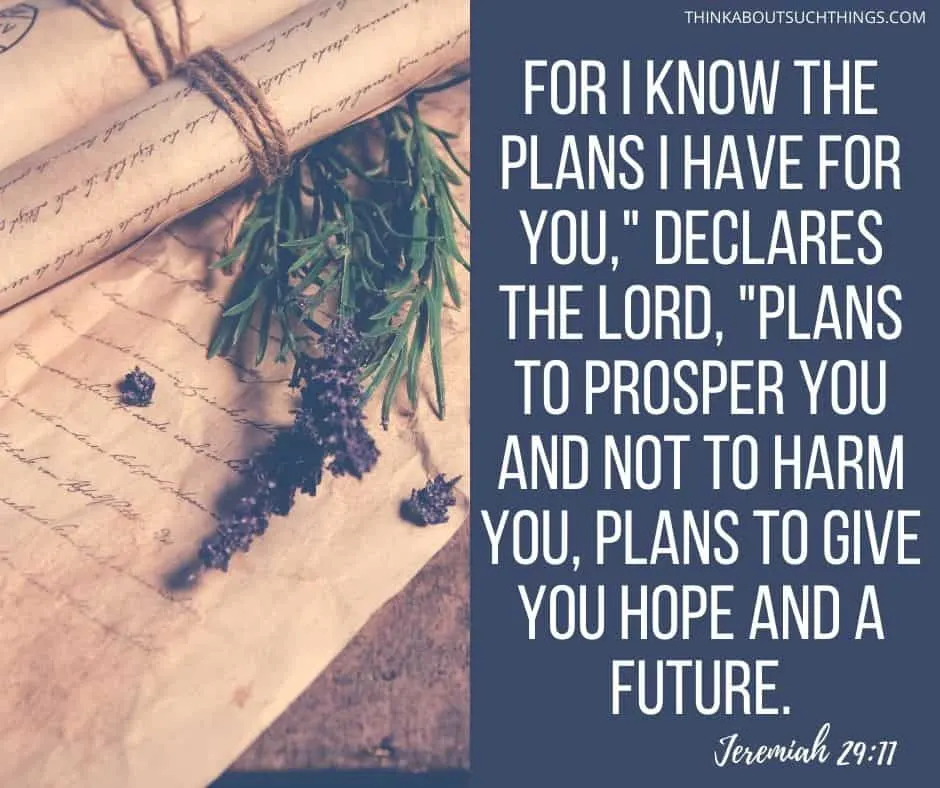 Psalm 32:8 NIV – 8 I will instruct you and teach you in the way you should go; I will counsel you with my loving eye on you.
Jeremiah 33:3 NIV – 3 'Call to me and I will answer you and tell you great and unsearchable things you do not know.'
Ephesians 4:11-12 NIV – 11 So Christ himself gave the apostles, the prophets, the evangelists, the pastors and teachers, 12 to equip his people for works of service, so that the body of Christ may be built up
Isaiah 55:10-11 NIV – 10 As the rain and the snow come down from heaven, and do not return to it without watering the earth and making it bud and flourish, so that it yields seed for the sower and bread for the eater, 11 so is my word that goes out from my mouth: It will not return to me empty, but will accomplish what I desire and achieve the purpose for which I sent it.
Romans 15:13 NIV – 13 May the God of hope fill you with all joy and peace as you trust in him, so that you may overflow with hope by the power of the Holy Spirit.
Psalm 118:15 NIV – 15 Shouts of joy and victory resound in the tents of the righteous: "The LORD's right hand has done mighty things!
Isaiah 52:7 NIV – 7 How beautiful on the mountains are the feet of those who bring good news, who proclaim peace, who bring good tidings, who proclaim salvation, who say to Zion, "Your God reigns!"
Jeremiah 29:11 NIV – 11 For I know the plans I have for you," declares the LORD, "plans to prosper you and not to harm you, plans to give you hope and a future.
Romans 10:15 NIV – 15 And how can anyone preach unless they are sent? As it is written: "How beautiful are the feet of those who bring good news!"
Deuteronomy 31:6 NIV – 6 Be strong and courageous. Do not be afraid or terrified because of them, for the LORD your God goes with you; he will never leave you nor forsake you."
Proverbs 25:2 NIV – 2 It is the glory of God to conceal a matter; to search out a matter is the glory of kings.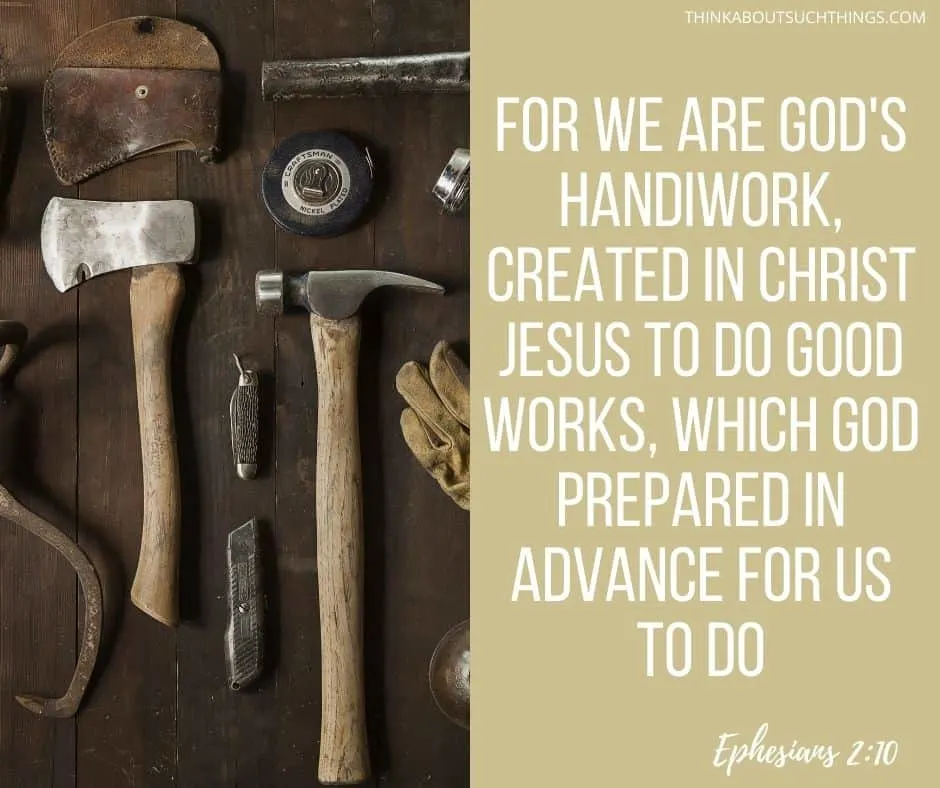 Ephesians 2:10 NIV – 10 For we are God's handiwork, created in Christ Jesus to do good works, which God prepared in advance for us to do.
Deuteronomy 30:16 NIV – 16 For I command you today to love the LORD your God, to walk in obedience to him, and to keep his commands, decrees and laws; then you will live and increase, and the LORD your God will bless you in the land you are entering to possess.
---
There are many ways you can give your pastor encouraging Scriptures, the above are just to start you off. We all need encouragement, and especially pastors because their job can be hard and even lonely at times.
Everyone is looking for encouragement from them, and they can end up feeling drained. Your words can encourage your pastor in ways you never imagined.
Pray and ask God whether there is a pastor or ministry leader in your church who needs encouragement and to give you a Scripture that you can share with them.
God knows what we are each going through, and sends people our way with messages that encourage us to keep going. He knows what your pastor is going through and which Scripture will encourage him or her in the moment. It doesn't have to make sense to you but rest assured that your pastor will appreciate your effort to make them feel better.
Well, there you have it. I hope this was helpful in your search. If you happen to use one of the Bible verses above for your pastor or for pastors appreciation day, their birthday or just because…please share it with me below in the comment section. I would love to know what God highlighted to you and how you are blessing your church leaders.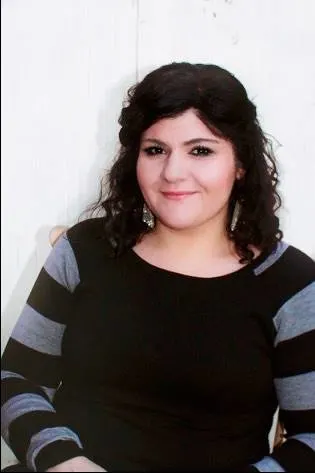 Melissa is a passionate minister, speaker and an ongoing learner of the Bible. She has been involved in church and vocational ministry for over 18 years. And is the founder of Think About Such Things. She has the heart to equip the saints by helping them get into the Word of God and fall more in love with Jesus. She also enjoys family, cooking, and reading.
She has spoken in churches in California, Oregon, Texas, and Mexico and has been featured in Guidepost Magazine and All Recipes Magazine. Read More…