10 Uplifting Coffee Mugs for Pastors
This post may contain affiliate links. Please read my disclosure policy for more info.
In this article we will look at a collection of encouraging and fun coffee mugs for pastors. These Christian mugs will work great for pastor appreciation day or for anything. So, let's check them out…
Did you know that majority of pastors experience burn out or high levels of stress? (source) As someone who has worked in church ministry and been in a pastoral position…I get it. It's hard.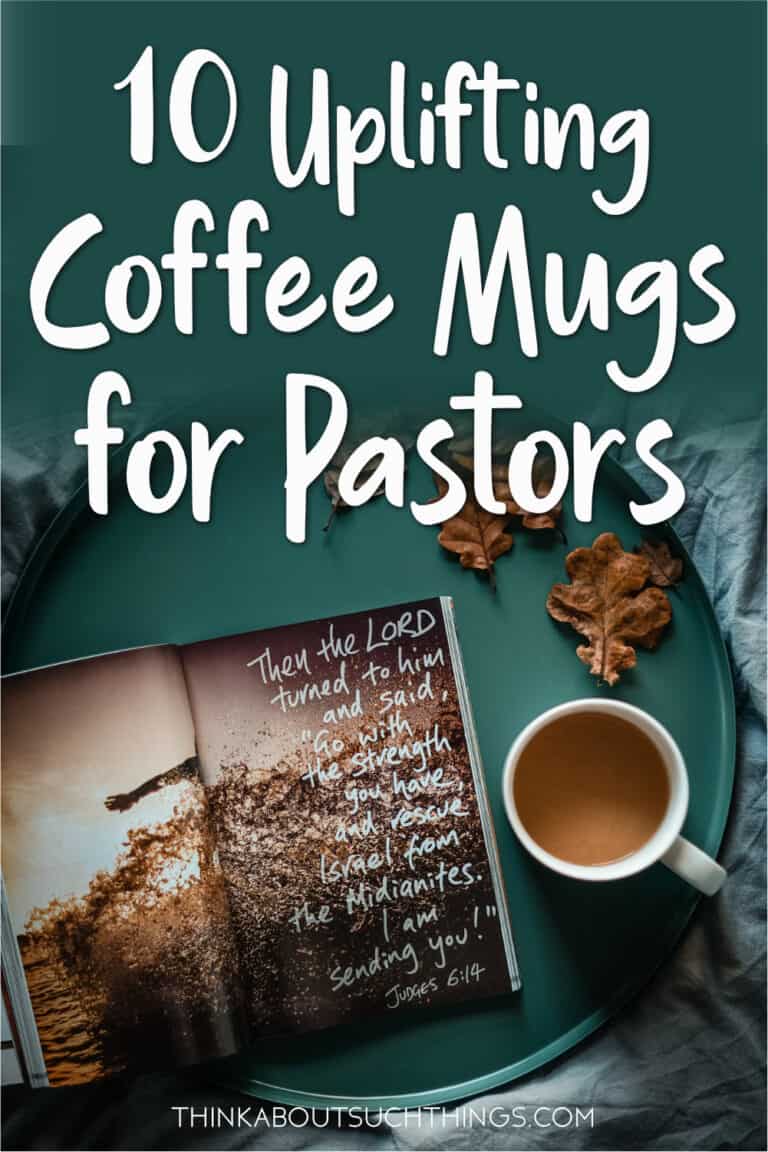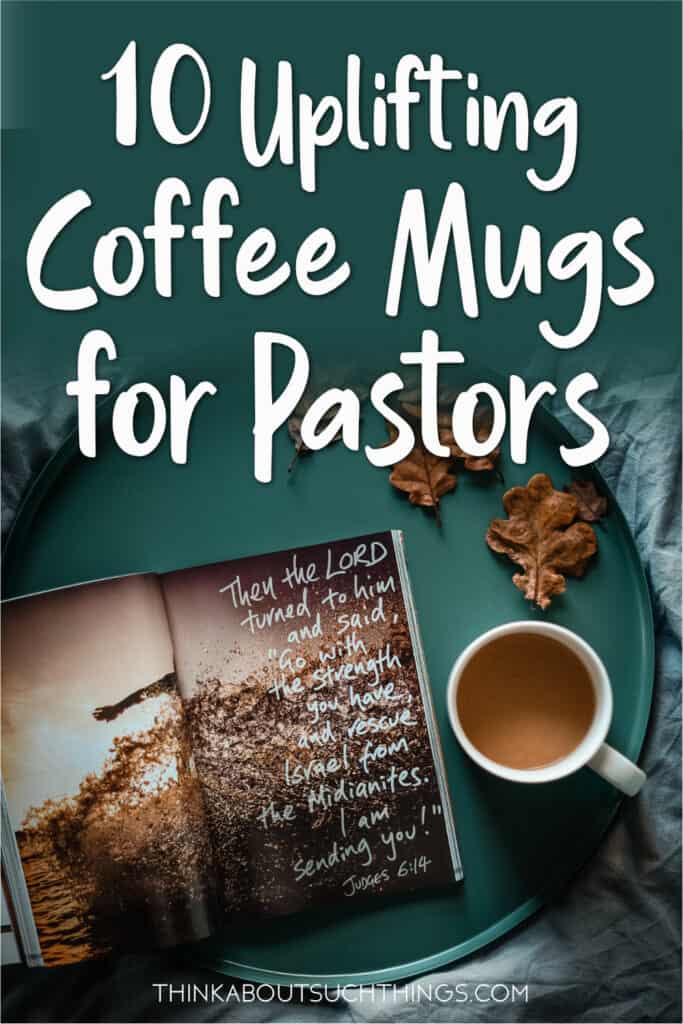 But it's makes me super happy that you landed on this post. Because it means you want to show some love and appreciation to your pastor.
A gift like a coffee mug can really encourage and bless your pastor. And what is a great about a Christian coffee mug is that it's something they can use daily and be reminded that they are doing the Lord's work.
Plus who doesn't love a coffee mug?!
10 Best Coffee Mugs for Pastors
---
What did you think of those coffee mugs for your pastor? Did one of them hit the mark? I sure hope so! If you have some time I would love to hear from you below in the comments section. Let me know what you appreciate about your pastor and why you want to get them a mug.
And if you are looking for more inspiration Christian gifts check out these posts below: