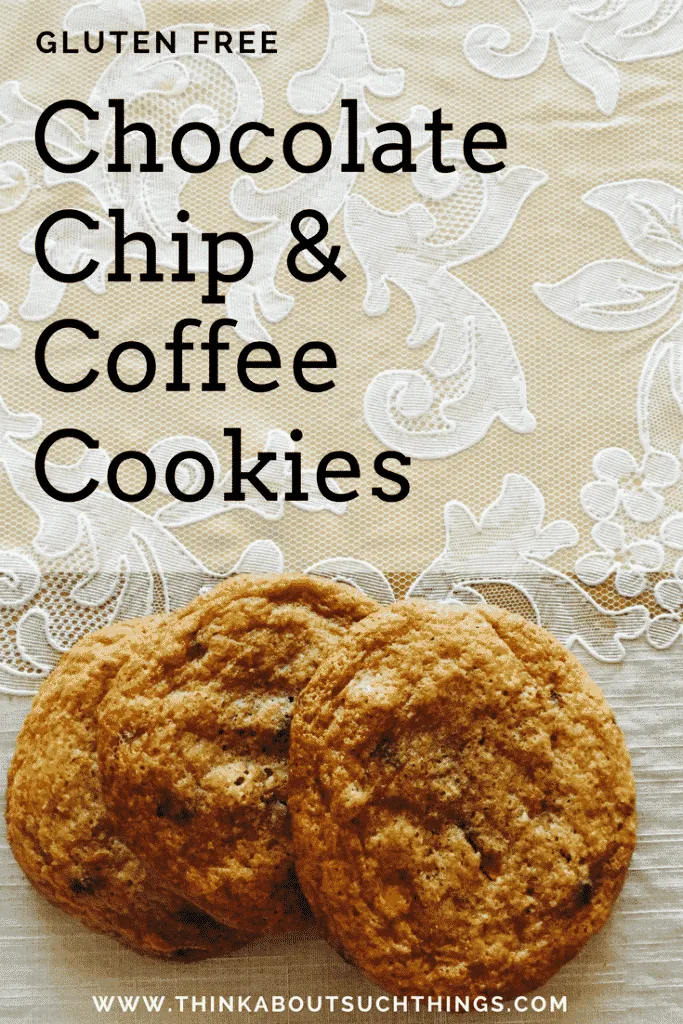 I like me a good cup of joe and I also like me a chewy chocolate chip cookie. Now put the two together and sweet Lord! That is what I call a dangerously delicious cookie. And to top off the awesomeness, it's 100% gluten-free. You're welcome!
I use instant coffee in the dough and it brings out such a rich caramel note to the cookies. It's not a POW coffee taste in your mouth. You almost don't even realize it's coffee. It's a subtle flavor and keeps making you go back for more. Pretty awesome for you mouth not so awesome for your waist! But this isn't a weight loss post so back onto these COOKIES!
I want to give you a heads up on what to expect when backing these guys. These cookies are not your fluffy chocolate chip cookies. They are pretty flat with a crisp outer circle and a chewy interior. I hate when I am making a new cookie recipe and I have no idea how they should be baking.
Here are a few tips for making these cookies: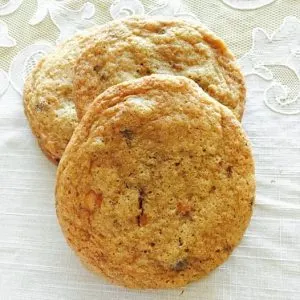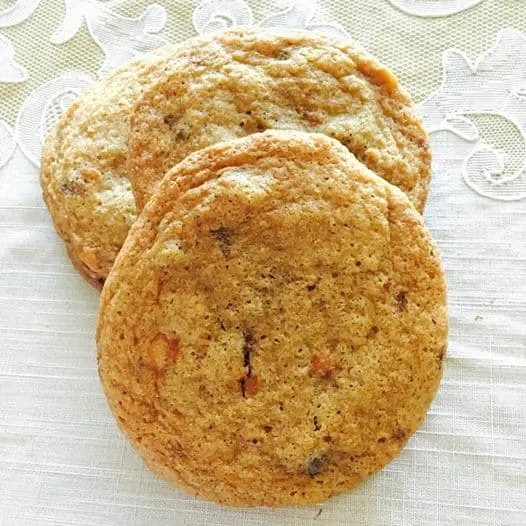 Do not use regular coffee grounds instead of instant coffee. The coffee grounds will not dissolve and will cause the cookies to have a gritty texture and taste. You want to use instant coffee or instant espresso (use less since it's stronger)
I recommend using Bob Red Mill's All-Purpose Gluten Free Flour. When it comes to making cookies it's my favorite brands. The blend of flours really compliments cookies and muffins. I do not recommend this blend for cakes as it has a nutty flavor to it.
You can't skip the chill time. Trust me I tried it without chilling and you will end up with a tasty mess. At least an hour in the fridge!
I hope you enjoy these chocolate chip and coffee cookies! Drop me a comment below and share your thoughts or how your batch of cookies came out.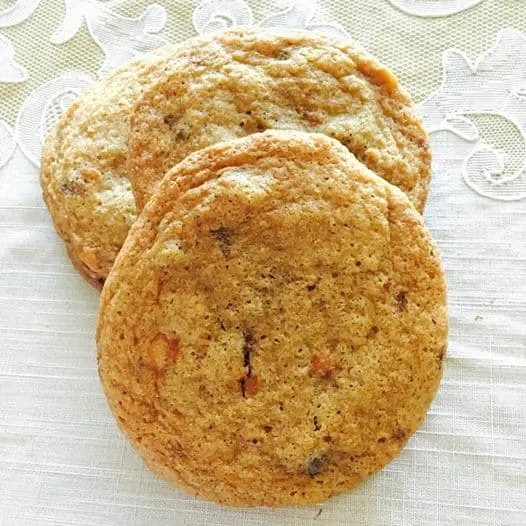 Yield:

24
GF Chocolate Chip Coffee Cookies
Chewy and delicious chocolate chip cookies with a hint of coffee!
Ingredients
2 sticks butter, softened
1 cup packed brown sugar
1/4 cup granulated sugar
1 tablespoon vanilla extract
2 eggs
2 cups Gluten Free all-purpose flour ( I use Bob Red Mills)
1/8 teaspoon of xanthan gum
4-5 teaspoons instant coffee
1 1/2 teaspoons baking soda
1 teaspoon salt
1 1/2 cup chocolate chips
Instructions
Preheat the oven to 350 degrees F.
Cream together the butter, brown sugar and granulated sugar in a large bowl. Slowly add the vanilla and eggs.
Combine the flour, gum, instant coffee, baking soda and salt in a separate bowl.
Add the dry ingredients to the wet ingredients. Mix well.
Stir in semisweet chocolate chips.
Chill in fridge for at least 1 hour
Scoop heaping tablespoons of the dough onto the prepared pans. Space the cookies about 2-inches apart on the pans. They will spread.
Bake, until golden, but still soft in the center, 8 to 10 minutes, depending on how chewy or crunchy you like your cookies. Transfer hot cookies with a spatula to a rack to cool.
Did you enjoy this recipe? Check out my Coconut Caramel Cheesecake. YUM!!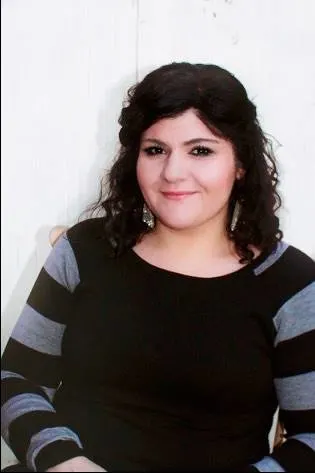 Melissa is a passionate minister, speaker and an ongoing learner of the Bible. She has been involved in church and vocational ministry for over 18 years. And is the founder of Think About Such Things. She has the heart to equip the saints by helping them get into the Word of God and fall more in love with Jesus. She also enjoys family, cooking, and reading.
She has spoken in churches in California, Oregon, Texas, and Mexico and has been featured in Guidepost Magazine and All Recipes Magazine. Read More…