This post may contain affiliate links. Please read my disclosure policy for more info.
Discover the keys to growing in your faith. It doesn't take a huge list but simple things are done consistently that can bring transformation.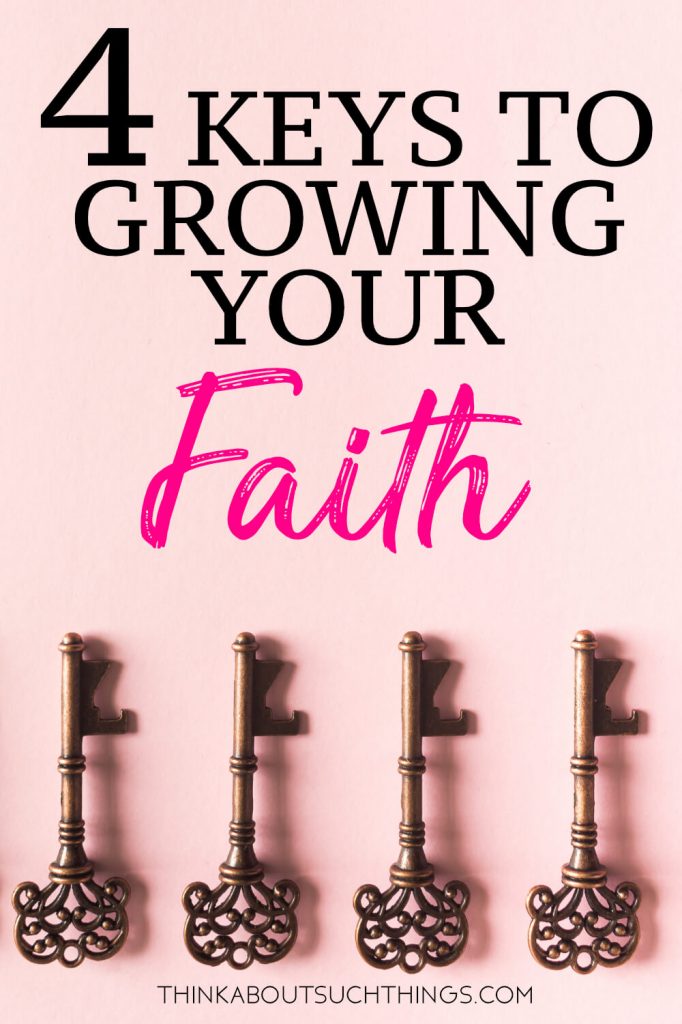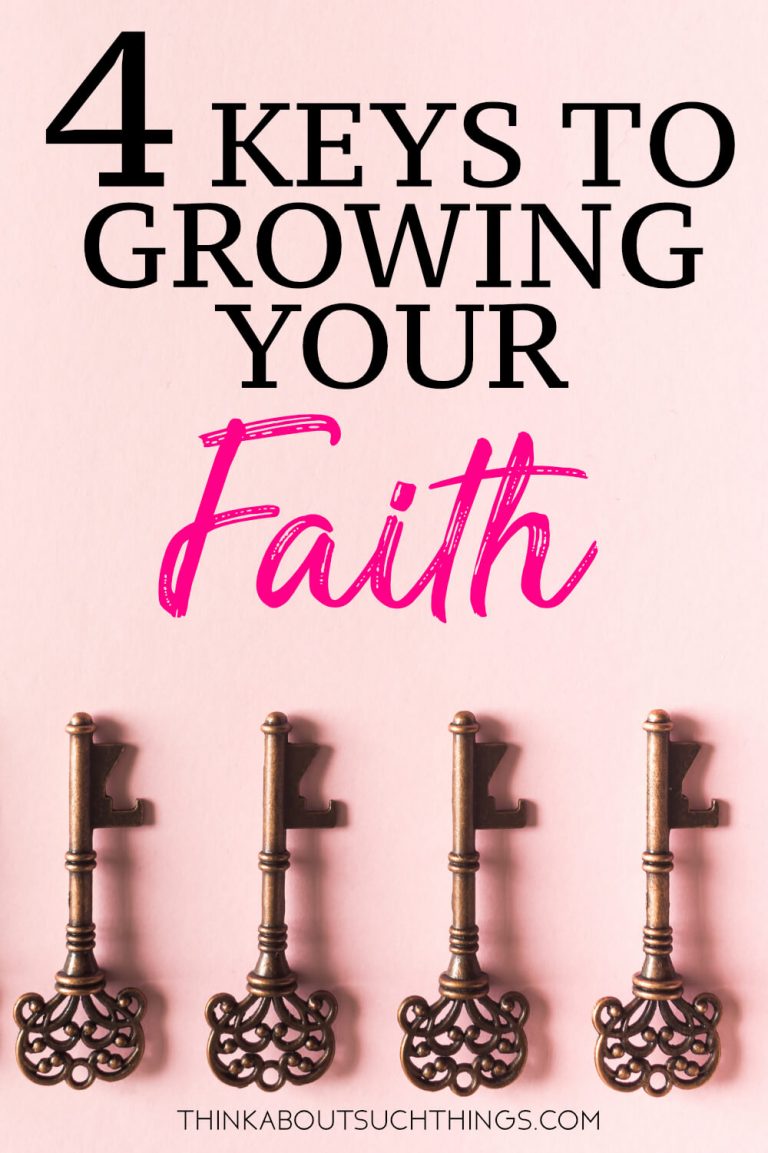 I will never forget hearing this teaching titled, "The 4 Legs" when I was a youth and youth leader. My then youth pastor, Banning Liebscher would teach on it every year. It impacted me greatly.
I so deeply wanted to be a Christian who was always growing and moving forward in my faith and devotion to the Lord.
I didn't want my passion for God to ever fizzle out and die because I neglected my relationship with God. And I was very aware that could happen as I saw people in church slowly grow cold in their faith.
I wanted wisdom to run the race set before me and this teaching gave me the keys to do that.
Even 14  years later I still think about that teaching. It became so part of me and my walk that I have been teaching those same keys to my leadership teams and audience.
4 Keys To Grow in Your Faith
Key 1 – Worship and Prayer
One of the most powerful things you can do as a Christian is worship and pray. It connects you with God and builds your relationship with Him while impacting your life. Prayer and Worship have the power to shift situations, mindsets, and atmospheres.
From David playing his harp and the evil spirit leaving King Saul, to Paul and Silas singing in prison and an angel showing up to rescue them. Things happen when you pray and worship. I heard a minister once say, "You want to change your life? Then pray."
Rejoice always, pray continually, give thanks in all circumstances; for this is God's will for you in Christ Jesus. 1 Thessalonians 5: 16-18
Key 2 – Bible Reading
Bible reading is more than just learning or getting information. The Holy Spirit breathes on His word and it carries the power to transform us and grow us in our relationship with Him.
It feeds our spirit and gives us wisdom and discernment when we hear off-the-wall teachings or ideas. It's a powerful key, especially when used with prayer and worship.
All Scripture is breathed out by God and profitable for teaching, for reproof, for correction, and for training in righteousness, that the man of God may be complete, equipped for every good work. 2 Timothy 3:16-17

Key 3 – Fellowship
In our western world, we celebrate our independence and "doing my thing." The idea of fellowship and community is sometimes hard to fully grasp for us. We think it's just hanging out with people on occasions. But that's not what Scripture calls fellowship.
It's coming together consistently and sharing in life and faith. It's close, it's intimate, it's what the Bible calls, iron sharpens iron. You can't sharpen something without the two pieces touching. Deep down we all want this, and we just expect people to connect with us.
The fact is fellowship is just like our first two keys. We are the ones that need to be proactive towards it. Don't wait to be asked, initiate and connect.
"They met constantly to hear the apostles teach, and to share the common life and break bread and to pray. A sense of awe was everywhere. All whose faith had drawn them together held everything in common.
With one mind they kept up their daily attendance at the temple, and, breaking bread in private houses, shared their meals with unaffected joy as they praised God" Acts 2:42-47, New English Bible
Key 4 – Serve 
This is when you ask yourself the hard question, "Am I living for myself and for what I can get out of an experience/relationship/position? Or am I living to serve and to give of who I am? If we only live our Christian life for what we can gain, then we become like a stagnant pond. In that state, our goal is to self-protect what we have and only gain from others.
The water becomes polluted and overgrown with stuff that suffocates life. That's not what God has called us too. We want to become like rivers who pour out fresh water freely to all those who are thirsty and in need. I read a powerful quote recently from Banning Libschers new book, Rooted.
It says, "If our serving never really requires us to sacrifice for something bigger than ourselves, then it's likely that our serving is about us." Here is the reality check, it's not about us. It's always going to be about Him.
Not so with you. Instead, whoever wants to become great among you must be your servant, and whoever wants to be first must be slave of all. For even the Son of Man did not come to be served, but to serve, and to give his life as a ransom for many." Mark 10:43-45
I hope these keys have opened your eyes to the importance of simple and practical things that can powerfully propel us forward in our faith. If you are looking for ways to grow in hope check out my article: 7 HOPE BOOSTING TOOLS TO STRENGTHEN YOUR FAITH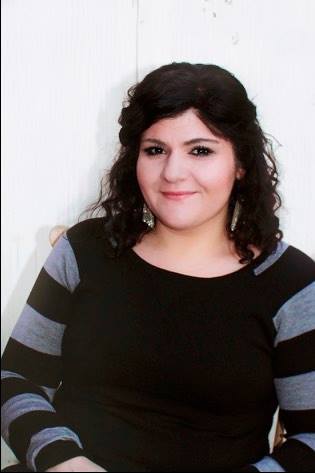 Melissa is a passionate minister, speaker and an ongoing learner of the Bible. She has been involved in church and vocational ministry for over 18 years. And is the founder of Think About Such Things. She has the heart to equip the saints by helping them get into the Word of God and fall more in love with Jesus. She also enjoys family, cooking, and reading.
She has spoken in churches in California, Oregon, Texas, and Mexico and has been featured in Guidepost Magazine and All Recipes Magazine.  Read More…