In this article we are going to explore how you can throw an epic movie night with just a few easy steps! So, pick out a movie and let's get started!
Most people just invite friends or family over, pop some popcorn, and turn the movie on. And yes that is totally a legit movie night. But this is not your normal how to throw a movie night post…
What if we took it to the next level?! And host an EPIC movie night? The type of movie night that takes elements of the movie and makes it come alive for your guest.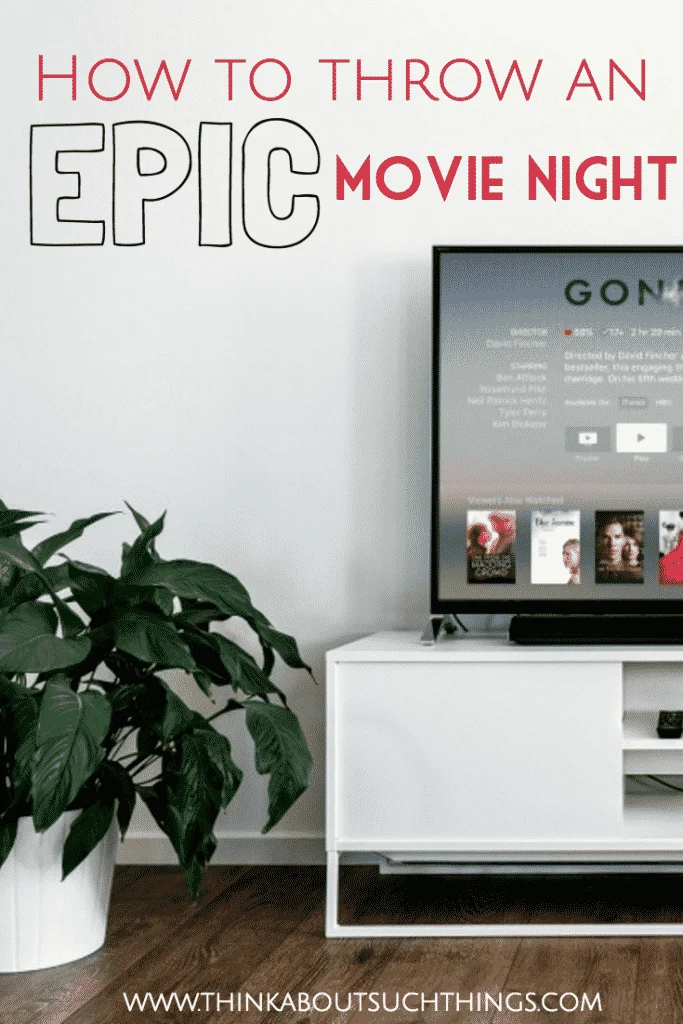 One of those nights that you and your guest won't forget and will still talk about years to come because it was so fun.
Now you may be asking, "how in the world am I going to do that? It's just a movie night!"
Well in this How-To I will show you 3 super easy ways to take a normal movie night to the next level.
And I really do mean EASY… I have done it numerous times. All you have to do is think creatively!
Before we start you must know the secret sauce. I like to call it Theming It Up! When it comes to a movie night, your whole source of inspiration is the movie.
Below you will see each category and under it will have the generic and then theming it up version. Don't disqualify the generic. The success of an epic movie night is usually a combination of both things.
So, let's take a look how this plays into the 3 easy ways to make movie night EPIC. These are random movies I have picked out to show you how creative you can get.
Food or Snacks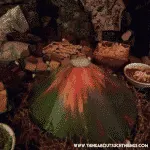 Decor & Costumes
The Generic: Really nothing… just some snack plates.
Theming it Up:
Snow White – Snow White Colored paper plates, table cloth, etc..
Nacho Libre – Tell all your guest to wear stretchy pants and make some paper masks
Captian America: RED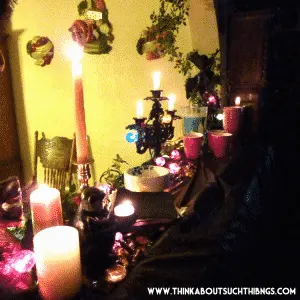 WHITE AND BLUE it all up in your house. Grab some kid Captain America plates. They are not just for kid birthday, but for Epic Movie Nights!
Jungle Book: If you have some house plants use them around the TV and sitting area. Green everything out if you can!
Alice in Wonderland: Scatter, tea cups, playing cards, flowers, cut out hearts everywhere. Tell your guest to wear their favorite hat.
Games
Generic: Movie nights don't have games…lame
Theming it Up:
Snow White – Bob for apples! When else could you make your friend's and fam dunk their heads in water!
Nacho Libre – Summon your eagle powers by having an egg hunt (Not just for Easter!) or arm wrestling match.
Captain America: Have a competition on who has the best hero moves.
Jungle Book: Grab some flint and steel and see which one of your guests can make Man's Red Flower. (Of course this would be done outside in a safe place)
Word of Wisdom If any of these things stress you out or seems like you can't think of anything for the movie you picked out. DON'T WORRY ABOUT IT. Simplify it or just drop it! Remember an Epic Movie Night is about having fun.
An example is that you wanted to make a themed cutout cookie decorated with royal icing but you are running out of time. Or you are like me and you were not blessed with cookie decorating skills. Don't sweat it.
Make a simpler cookie or pick up some at the store. Your guest doesn't know what you are planning, so they can't be disappointed. In the end what people love is gathering together and having fun.
I hope this How-To and examples have your creative juices flowing. Just remember the 3 basic areas: Food, Decor, and Games! And if you need some ideas for moves to pick out then check out Good Movies List. And if you are looking for a family friendly game night check these great Bible board games!
Comment below and share your thoughts! Let me know what movie you would love to do a movie night too!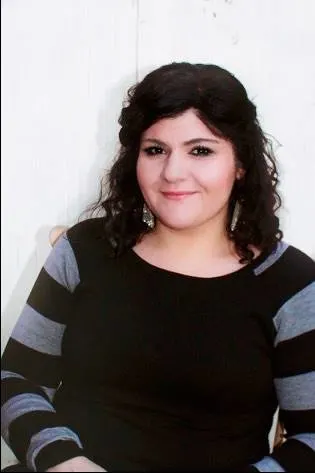 Melissa is a passionate minister, speaker and an ongoing learner of the Bible. She has been involved in church and vocational ministry for over 18 years. And is the founder of Think About Such Things. She has the heart to equip the saints by helping them get into the Word of God and fall more in love with Jesus. She also enjoys family, cooking, and reading.
She has spoken in churches in California, Oregon, Texas, and Mexico and has been featured in Guidepost Magazine and All Recipes Magazine. Read More…