How to Defeat Modern Day Idolatry
The last few years I have read a few books on dealing with idolatry. Yes, I know, not the usual topic most Christians want to venture into learning and most people don't dare to even ask themselves some hard personal questions about the subject. But the truth is that we are plagued by modern day idols. They don't look like the ones we read in the Bible. They are not made of stone or carved out of wood. We don't spend time polishing them because they are made of gold or silver. Even though in some parts of the world those man-made tactual idols are still around. Us westerners don't tend to be fond of them, we prefer idols of a different nature. But no matter how the cookie crumbles it's the same thing. It's an image that we have lifted up higher than the Lord.
When we are not willing to let go of something it is because we are holding on to it too tightly. The thing is that it's not the whole picture. We need to realize that it's not I who is holding on, but the very thing we long for is holding and controlling us. Causing us to willfully giving up our power and self-control because we have become a slave to a desire. We need it, we want it, we must have it in our life… We have bowed down to an image that is not our God.
It doesn't have to be made out of wood or stone to be an idol. It's anything our heart is not willing to hold loosely can become an idol of the heart. But an idol in and of its self is not always evil or wrong. Usually, it's our fleshly nature that corrupts something that was meant for good.
"They worshiped the lord, but they also served their own gods in accordance with the customs of the nations from which they had been brought." – 2 Kings 17:33

It's crazy to think that your heart and your mind can be divided like that, but it's true. (Their loyalty is divided between God and the world, and they are unstable in everything they do.- James 1:8). Sometimes as Christians we think we are automatically in the safe zone as long as we are doing the right stuff. But sometimes without even knowing it, we start to serve other gods because of our culture and customs like in 2 Kings. I think the most interesting thing about idols of the heart is that we are willing to serve them. That word "serve" in Hebrew literally means "work" or "toil." We will do whatever it takes to satisfy that idol(s).
Here are some tips that have helped me identify and defeat things in my life that I have felt my heart has grown too fond of.
3 Tips To Identify & Defeat Idolatry In Your Life
Ouch, that hurts!
If the thought of giving something up hurts too much, then it has some form of power and control over you. You value whatever it is so much that it would cause pain if you had to give it up. We see this a lot with people who have an addiction. The idea of giving up something they are dependent on can be unbearable.
A modern day example of something that would hurt a lot of people is the thought of giving up all social media or television or being on your phone all the time (OUCH!). It has become so part of us that the thought of not checking/posting or watching would be a painful experience.
So, be honest with yourself and ask some hard questions. If it hurts, pay attention.
Repent & Surrender
Now, if it's an addiction or a sin issue that has become an idol then you need to repent. Yes, REPENT. You have been relying upon and serving an idol while still worshiping God. Ask God to forgive you and renounce your loyalty to the false idol. Repenting and surrendering this area of your life is your first step towards freedom. Jesus made it very clear that you can't serve two masters.
There was a time in my life that I valued ministry a little too much. The thought of not being in full-time ministry killed me. I had to learn to give that over to the Lord and repent for putting my calling above my relationship with Him. It was a painful process, but at the same time powerful. And God is quick to help us if we will just ask. Ask for strength and wisdom during those times of laying things down.
If this is a topic that is stirring your heart I highly encourage you to study on the subject. Here are some books/Bible studies I have read that were amazing, especially, Kelly Minter's work!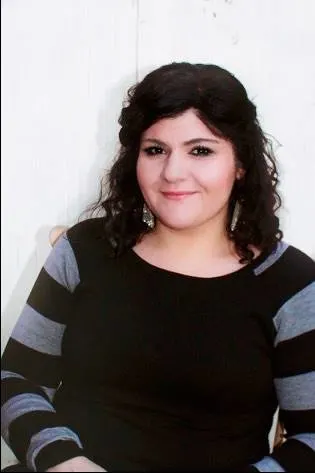 Melissa is a passionate minister, speaker and an ongoing learner of the Bible. She has been involved in church and vocational ministry for over 18 years. And is the founder of Think About Such Things. She has the heart to equip the saints by helping them get into the Word of God and fall more in love with Jesus. She also enjoys family, cooking, and reading.
She has spoken in churches in California, Oregon, Texas, and Mexico and has been featured in Guidepost Magazine and All Recipes Magazine. Read More…