In this article we will explore 4 ways we can lean on God during difficult seasons. These practical ways will help strengthen your walk with the Lord.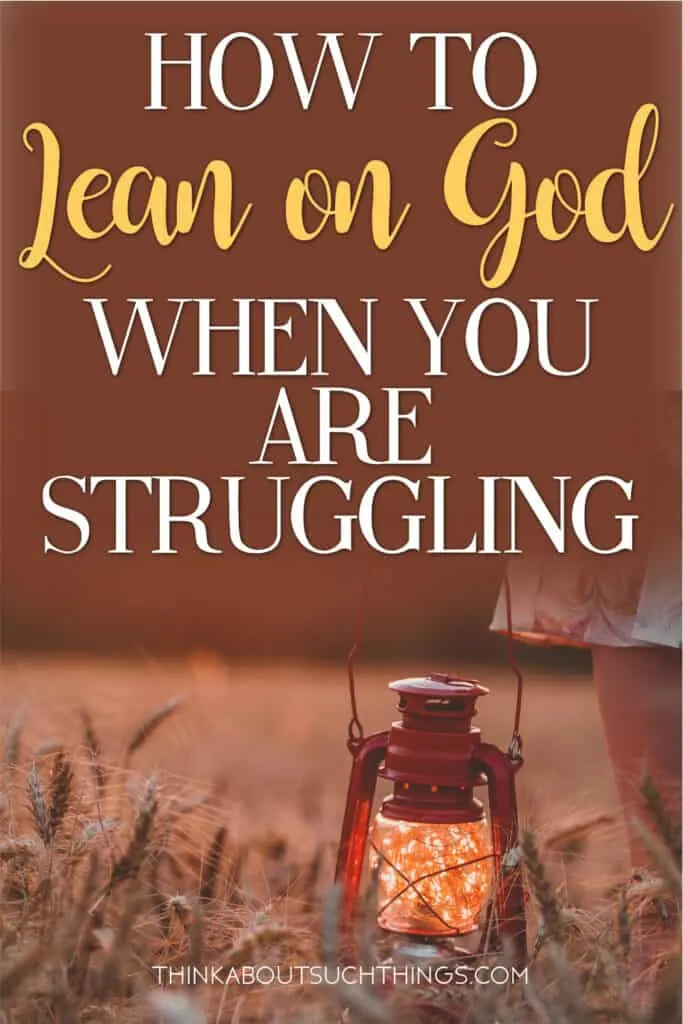 The global pandemic we have experienced has left many people around the world struggling. Many don't know where to turn for help, and are suffering in their dire circumstances.
Seasons of hardship happen and can leave many people struggling to make ends meet or feed their families. It is in such times that we need to lean on God. He is our ever present help when we need Him.
God has given us many promises in His Word, and they give us strength during times of struggle. We can claim these promises over our lives, and trust that God can turn our circumstances around.
Jesus told us that we would suffer in this world, but we have the assurance of His peace and salvation (John 16:33). He was trying to say that His believers will not be immune to the difficult circumstances that others encounter.
The struggles we face are of various kinds. Our struggles could be due to unemployment, loss of a loved one, relationship breakup, failing business, etc.
Regardless of the source of your struggle, God will help you overcome it and live victoriously!
The Bible shows us practical ways that we can lean on God when we are struggling, and we will explore four in this article.
How To Lean on God
One of my favorite proverbs is in the 3rd chapter…
Trust in the Lord with all your heart
and lean not on your own understanding;
in all your ways submit to him,
and he will make your paths straight. – Proverbs 3:5-6
I love it because it's a reminder that we are not supposed to lean on ourselves, but to lean on God. To trust Him no matter the situation.
I remember very uncertain about a huge life decision. And as I was walking along with my family on vacation. I heard the Holy Spirit speak to me so strongly. All He said is… "Trust Me, Melissa…" His presence was so strong and comforting. It brought tears to my eyes, but more than that it brought a peace.
This is what God wants for us….to lean on the Lord is to trust Him. Now, let's look at some practical ways we can do that.
1. When in Trouble… Pray
Is anyone among you suffering? Let him pray. Is anyone cheerful? Let him sing psalms. – James 5:13
God is always ready to attend to our cries when we are in trouble. James 5:13 tells us that we should pray when we are in trouble.
Prayer invites God to help you overcome your struggle, and bring restoration into your life. The wisdom to know what to do in certain circumstances comes when we pray. God gives us His divine wisdom, which is by far superior to ours.
The Bible is filled with stories of people crying out in a time of need and God answering. One story that comes to mind is when Israel went through seven years of oppression from the Midianites because they had sinned against God.
When their season of hardship became too much to bear, they cried out to God for help (Judges 6:6). God sent Gideon to destroy the Midianites, and the land was at peace again.
God hears the cries of the righteous, and delivers them from all their troubles (Psalm 34:17). This is a promise we can hold on to when things get hard in our lives.
2. Find Your Strength in the Lord
But those who wait on the Lord
Shall renew their strength;
They shall mount up with wings like eagles,
They shall run and not be weary,
They shall walk and not faint. – Isaiah 40:31
During times of distress, find your strength in the Lord because people can only help you to a certain limit.
Lean on God, and let Him comfort you and care for your needs. God will renew your strength, and you will be able to keep going despite your circumstances.
David had to strengthen himself in God when he went back home to Ziklag and his fellow warriors wanted to stone him. They had returned home to find their families carried off by the Amalekites, and the men turned against David.
Having no one to lean on, David leaned on God as we are told in 1 Samuel 30:6, "But David found strength in the Lord his God."
You may not know when your season of hardship will end, but you can trust God to strengthen you as you go through it. He will give you supernatural strength to deal with your struggle. Isaiah 40:31 says that when you wait on the Lord, you will renew your strength. Lean on God today because His strength is everlasting.
That word, "wait" in that verse is interesting. It's not waiting like we know it. But it actually means to bind yourself. So, when you wait on the Lord it's about drawing close to Him. You can read more on this on my post, What does it mean to wait on the Lord.
3. Grow Your Faith by Reading the Word
So then faith comes by hearing, and hearing by the word of God. – Romans 10:17
When we face seasons of hardship, we need to grow our faith by reading God's Word and getting in His Presence. Like what Romans 10:17 says that faith comes by hearing, and hearing by the Word of God.
Faith helps us believe that God will come through for us like He promises in His Word. Faith will keep you going when everything around you is falling apart.
King Jehoshaphat got a message that there was a great multitude coming to fight against him and his people and he panicked.
His first course of action was to seek God for help because he knew he did not have what it took to fight his enemies. God told him that he didn't have to fear because the battle belonged to Him, and He would give him and his people victory.
When the king arrived at the battle ground, he found that his enemies had destroyed themselves and were all dead. He didn't have to fight the battle but only showed up to take away the spoils. You can find the story in 2 Chronicles 20.
When you have faith in the word that God has given you concerning your situation, you can hold on to it even though things look the opposite. This is what helps you see the miracles of God in your season of hardship.
On a practical note, I encourage you to try reading the Bible out loud or when exercising or commuting to listen to the Bible on audio. It's amazing what you pick up by hearing God's word and it really stirs up your faith.
4. Listen to or Read Encouraging Christian Messages Online
Be sober, be vigilant; because your adversary the devil walks about like a roaring lion, seeking whom he may devour. Resist him, steadfast in the faith, knowing that the same sufferings are experienced by your brotherhood in the world. – 1 Peter 5:8-9
I think it's safe to say that one time or another you have come across a Christian message on the internet, and it resonated with you because it addressed a specific issue or confirmed what God was speaking to you about.
When you are going through a season of hardship, God can speak to you through a message that is encouraging and related to your particular season. This lets you know that God is with you, and He will help you.
Sometimes God will use a message you find online through an article, video, or even a simple social media post. Other times it could be something on Christian television, the radio, or a book you are reading.
God sent Moses to encourage Joshua because he was the one who would take the Israelites to the Promised Land. It was not an easy task, and Joshua would face enemies along the way. In the same way God sends others to encourage us even if it is through a message you come across on the internet.
As you listen or read about the testimonies of others, you will know that you are not the only one suffering the way you are (1 Peter 5:9).
This encourages you to know that there are solutions to your problem, and God will give them to you as you seek Him.
Thank God that we have many encouraging resources online that we can turn to, and hear God's Word in action in the lives of others.
---
God is a loving Father, and will see you through your season of hardship. He has promised in Romans 8:28 that all things will work together for good to those who love Him, and are called according to His purpose. Trust that He will make things right in your life, and restore all that you have lost.
When you lean on God during your season of hardship, you will have the courage to face each day knowing that God is with you, and will never forsake you. He will be with you, and will be your refuge in your times of trouble.
Feel free to leave me a comment below. Let me know if you have a prayer request during this difficult time or if you would like to share what God is doing in your life. And remember…no matter what. Lean on the Lord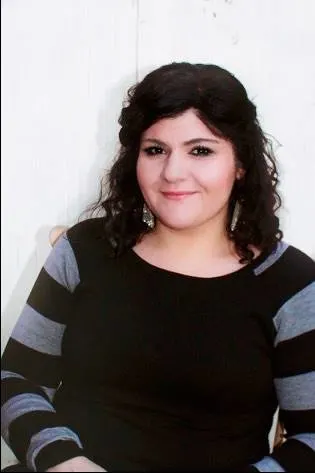 Melissa is a passionate minister, speaker and an ongoing learner of the Bible. She has been involved in church and vocational ministry for over 18 years. And is the founder of Think About Such Things. She has the heart to equip the saints by helping them get into the Word of God and fall more in love with Jesus. She also enjoys family, cooking, and reading.
She has spoken in churches in California, Oregon, Texas, and Mexico and has been featured in Guidepost Magazine and All Recipes Magazine. Read More…