This random thought rang in my head over and over again while I was driving today. I just couldn't shake it off and I know God is revealing something deep within me. Everyone at some point in life has been hurt by someone or a group/type of people. To be honest, it sucks, and sometimes these hurts can even taint us.
We can forgive and bless those people who hurt us, but when someone or something new comes to the door our guard goes right up. We build an invisible brick wall from what has happened to us in the past. Sometimes we say that this wall is wisdom, but a lot of time it's just the fear of getting hurt again. Wisdom does not come out of a place of fear, but out of a place of confidence of peace. Wisdom comes from God and God does not do fear. 1 John 4:16-18
A lot of time we cover up our wall. We smile, laugh at jokes, even give a friendly hug, but our heart has become so distant and detached that what we think what we are doing is love but we are just playing the part. Yet, everything deep within our heart just wants to really love and feel fully accepted. But the feeling of uncertainty and fear of being hurt again leaves us unmovable. Those feelings are always going to try to boss you around and tell me what they think "truth" is.
I have walked through some hardships and I have had people do some very cruel things towards me. But I don't want to live a life where I am scared to trust and love people. What if I miss out on something God has for me because I was too worried I would get hurt?
I don't want to reject anything that my God would bring into my life. God created my heart to love. If I don't let it do what it's meant to do, it would be an injustice towards God.
God wants us to let go and just love. And we can do that when we let Him heal our heart and forgive those who have hurt us. Once those steps have been taken it's just matter of gaining up the courage to trust again. Seriously, imagine loving like this….
love like you have never been punished
love like you have never been rejected
love like you have never been laughed at
love like you never been compared to someone else
love like you have never been used
love like you never been forgotten
love like you have never been hurt…
Letting God heal the hurt and learning to love out of that place is such a powerful testimony. So, I want to encourage you to meet with God…ask Him to restore your heart and mind. Give it all to Him and ask Him for the courage to love like He loves.
"He heals the brokenhearted and binds up their wounds." – Psalm 147:3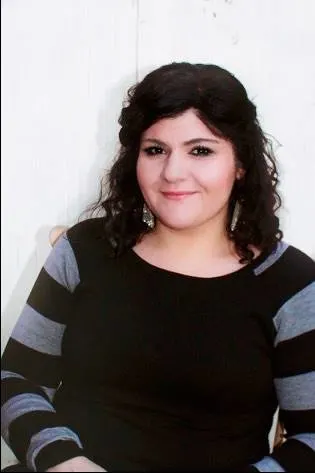 Melissa is a passionate minister, speaker and an ongoing learner of the Bible. She has been involved in church and vocational ministry for over 18 years. And is the founder of Think About Such Things. She has the heart to equip the saints by helping them get into the Word of God and fall more in love with Jesus. She also enjoys family, cooking, and reading.
She has spoken in churches in California, Oregon, Texas, and Mexico and has been featured in Guidepost Magazine and All Recipes Magazine. Read More…