So, is it true can you really grow your email list with quizzes? And the answer is YES! Let's be real for a second…who doesn't love taking a quiz? I love all the random fun ones you find on Facebook and other social media sites. I mean who doesn't want to know what ice cream flavor they are? I'm pretty sure I'm spumoni!
But I also love those serious quizzes! You know those ones that help you discover your personality, leadership ability, gift mix, or business growth.
I recently partnered up with Interact. An online company that gives you the ability to create fun interactive quizzes in no time. When I first joined my goal was just quizzes, but as I have dived in I realize that they also do polls and giveaways. Like seriously a bloggers dream! So, far I have used the poll and quiz features and I LOVE them! Hoping to use the giveaway when I hit one of my milestones.
The cool thing about how the quizzes at Interact is that you can have people opt-in to your newsletter or skip, or not have an opt-in at all. Whatever you need your quiz to do it can do!
Why Bloggers Should Use Quizzes
Quizzes are popular – We can give Buzzfeed a big fat thank you for that! Everyone loves taking them and sharing their results. Depending on the type of quiz you create you can create some organic virality by people sharing. It's a quick way for your blog name to go out and to pick up email subscribers.
Grow your email list – Creating a quiz in your niche helps you reach and grow your target audience. A quiz gives off the vibe that you are not just a blogger posting great content, but that you want your audience to have interaction and personal feedback. You are reaching people on a whole new level.
Help your audience – We as bloggers are here to solve problems. Quizzes can help us multiple ways. It can help us determine what our audience is in need of or help our audience solve or discover a solution to a problem. Or something we tend to forget as a blogger is that our audience also enjoys being entertained. It's amazing how a fun light-hearted quiz can pull people in.
Evergreen Opt-in – Majority of quizzes subject and content is always good. So your quizzes can bring in traffic and subscribers for years.
How To Grow Your Email List With Quizzes – My Result
When I decided to try out making a quiz with Interact I knew I wanted to do something fun and on the entertaining side. It was still geared towards my niche since it was a faith-based type quiz. (If curiosity is killing you…you can take the quiz here: WHAT BIBLE WARRIOR ARE YOU? QUIZ )
I wasn't sure what my results would be but I was excited to see how a quiz would do on a blog. Here are some of the stats:
1 Month of Results
Basic organic promoting on FB & Pinterest for about two weeks
Pageviews on the quiz: 569
Email Growth: 68 new subscribers
Opt-in Conversion percentage: 11.9% (not bad!)
Now, it's not 100s and 100s of email subscribers. But with a little more promoting (and better Pinterest SEO…I think I can triple that amount). And if I have few more quizzes…I think I can really add some value to my readers and grow my list big time.
Creating the quiz was easy to do and they have tons of quizzes already pre-built that you can use and just change up. Here is a screenshot to show you: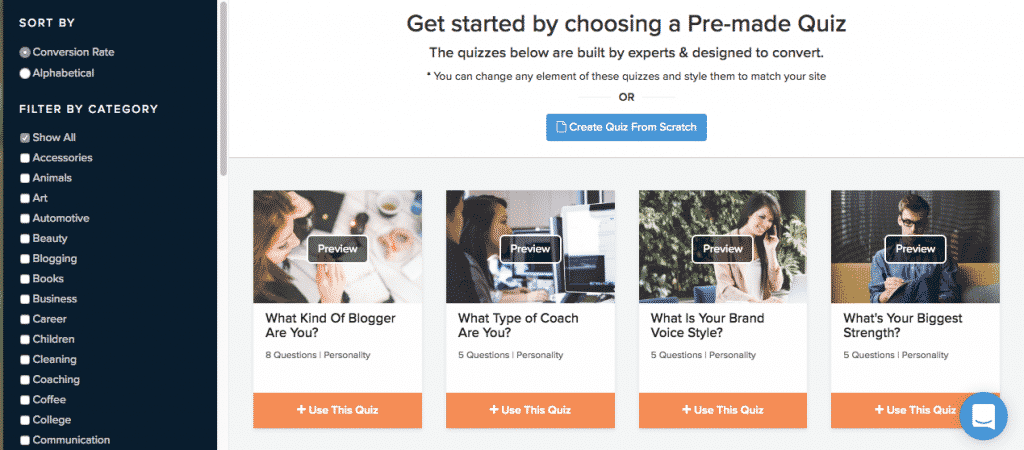 Or you can build your quiz from scratch like I did: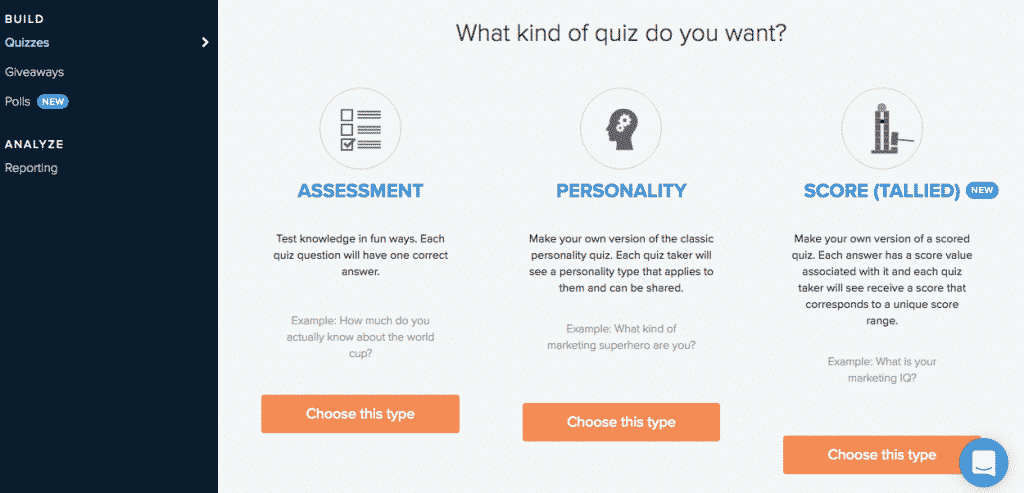 Interact has thought of everything. They have integration for your email service provider (I use MailChimp), social media integration and sharing, and an awesome analytics system to track your leads, audience quiz results and more! They really have outdone themselves.
but there is more….
Interact lets you do giveaways, like cool giveaway status! This is another feature that can help grow your email list a ton! It also can help you grow your following on social media.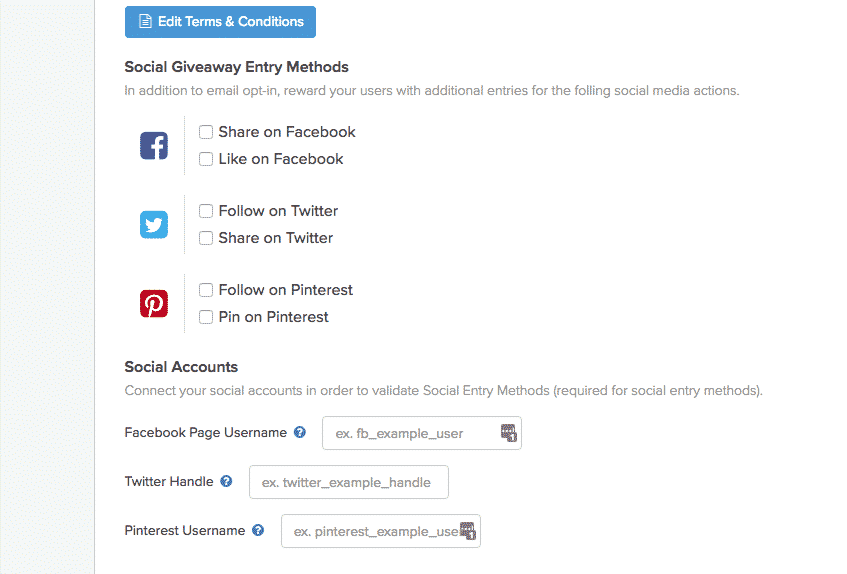 My Final Thoughts
I really do believe having quizzes on your blog gives you an edge most bloggers don't have. We see a lot of the same type of opt-ins out there, but most of those opt-ins give something away for a user to take in later. A quiz gives the reader an interactive experience right on your blog.
Another perk is that it creates evergreen opt-ins that can bring in subscribers. They are easy and fun to make. I personally can't wait to have a handful of quizzes on my site for my readers to enjoy and share with others.
Have you tried quizzes on your blog or thinking about it? Drop me a comment below and let me know your thoughts.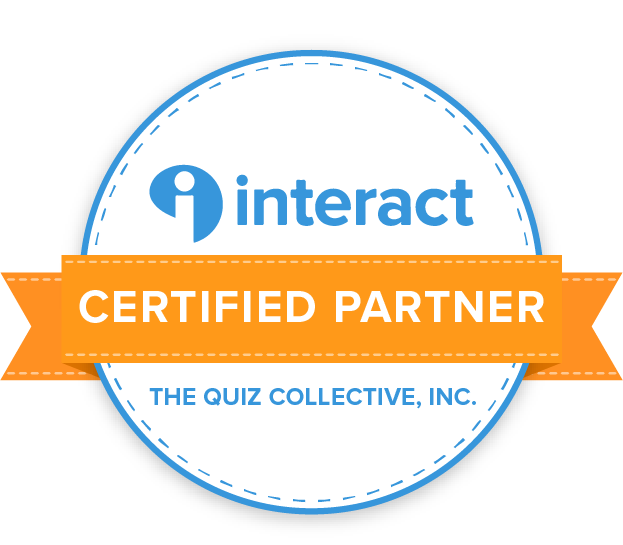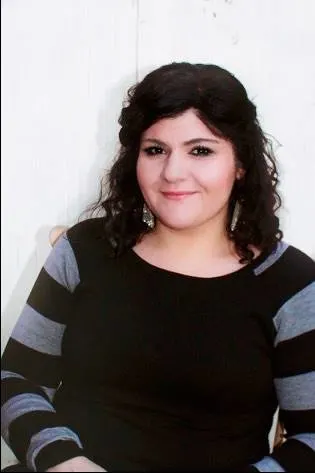 Melissa is a passionate minister, speaker and an ongoing learner of the Bible. She has been involved in church and vocational ministry for over 18 years. And is the founder of Think About Such Things. She has the heart to equip the saints by helping them get into the Word of God and fall more in love with Jesus. She also enjoys family, cooking, and reading.
She has spoken in churches in California, Oregon, Texas, and Mexico and has been featured in Guidepost Magazine and All Recipes Magazine. Read More…