In this article we will dive into scripture on how to activate and release God's angels in our lives. We will explore 6 different ways that can attract and release angels in your life. So, grab your Bible and let's get started…
Welcome to one of three angel posts. (For the other two posts you can check them out here: The 5 Types of Angels, Understanding The Work and Ministry of Angel) In this article, we will be looking at how to release God's angels in our lives.
Now the idea of putting your angels to work might be new for you or something you've heard of. A lot of Christians live out their entire life not even acknowledging that God's messengers are around and about us doing His will. The Bible is filled with stories of men and women of God who were aided by angels.
I believe things haven't changed (Hebrews 13:8). Angels are still at work doing God's will on the Earth. They are here to minister, protect, guide and send us messages. But there are things that actually attract angels to us and that help them accomplish what God has intended. Crazy right?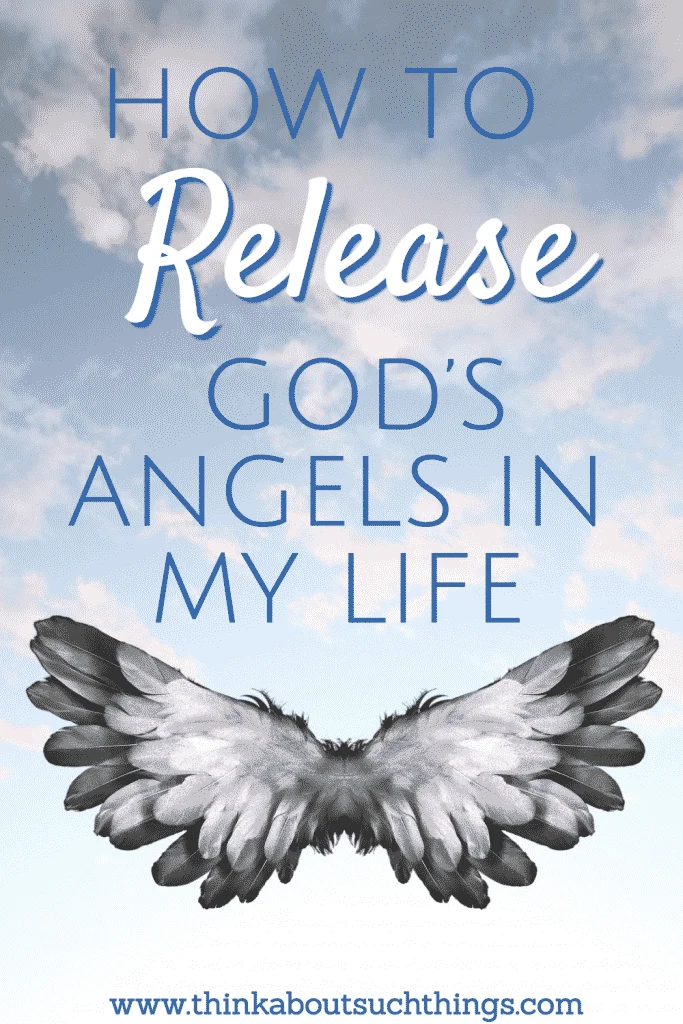 Now you may be thinking what do you mean we can help the angels accomplish stuff and release them? How can Angels be attracted to some people more than other people? That makes no sense.
But if you really start to dig deep into scripture and see how angels function you will realize there are certain things that cause God's messengers to be active in your life.
If you're completely new to the topic of angels then I highly recommend you check out my post on The Five Types of Angels in the Bible and Understanding The Work and Ministry of Angels. They will help you build a foundation.
I want to clarify before we start that angels should never be worshipped or elevated to the status of God. Angels are God's messengers they are here to help us accomplish God's will in our life. They are NOT to be worshipped. The Bible is clear that Jesus has full authority over all the angelic hosts.
who has gone into heaven and is at God's right hand (speaking of Jesus Christ)–with angels, authorities and powers in submission to him. 1 Peter 3:22
I love what Lester Sumrall says about angels,
The ministry of angels in the Bible is limited to natural physical help. They are never a savior, lord, or god. They work for man; they are agents of God who bring to us the message that God wants fulfilled in our lives."
They themselves worship God and are in awe of God's holiness, glory, and splendor. That's how AWESOME God is!
One other thing I want to clarify… no matter if you have or haven't seen or experienced angels, they are actively at work in our lives. It doesn't matter if we are aware of it or not. Hebrews 13:2
Now, let's get down to business learning how to release God's angels!
How to Attract and Release Angels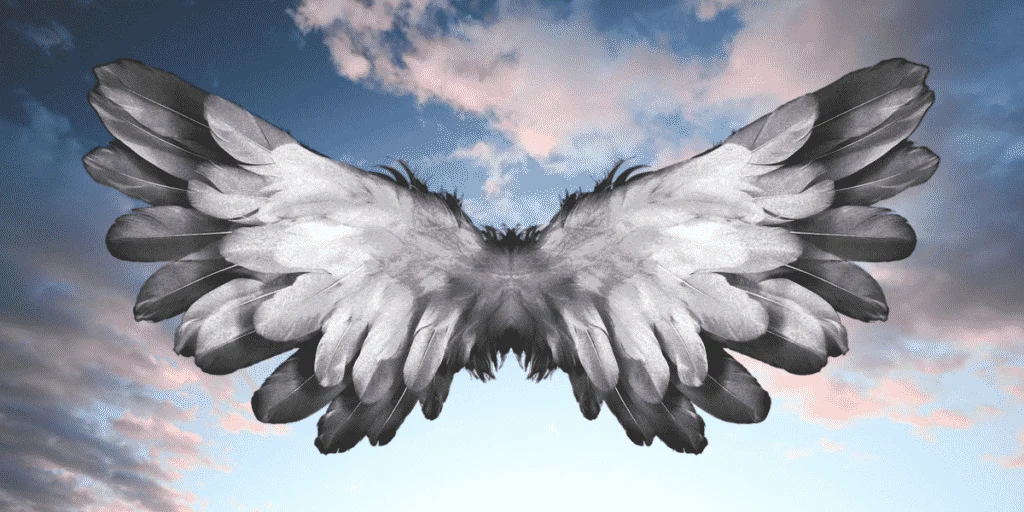 Faith
Without faith, it is impossible to please God. Hebrews 11:6
Faith causes things to happen in the spiritual realm and in the natural realm. It can move mountains, raise the dead, and see the world changed for Jesus. Faith is not for the faint of heart. Those who walk in outrageous faith can do things that no man can do because they believe God can.
Where faith is in action God's angels will be there. We can't expect the angelic to move in our life if we have no faith. We can see this in numerous stories of the Bible.
Intimacy with the Lord
This should be a given. The closer you are to God the more of His kingdom will be manifested in your life John 15:5. But it's not about just knowing about God…it's about knowing Him personally.
God wants us to be his friends not just someone who can quote scripture verses or say "Amen!" during a sermon. Intimacy looks like spending time with the Lord in his presence, and digging deep into His word…believing and trusting what it says!
God's angels love His presence! The more time we spend with God the more of His presence we have in our life. This leads to more angelica activity in our lives.
I love with the Prophet Daniel says in chapter 11 verse 32
… but the people that do know their God shall be strong and do exploits.
Walking in your Calling
God has a specific call on every person's life. It's important that we discover what the Lord is calling us to do in our lives and to pursue it. Every man and woman of the Bible that pursued their calling had angelic backing in their life.
You can see this in a life of Elisha when he is was walking in his calling as a prophet. When the enemy tried to come up against. God sent an army of angels to protect. 2 Kings 6:17
Obedience
Understanding your calling, being intimate with God, and having faith is needed but with all of those things, we still need to be obedient to God's word and the Holy Spirit's leading.
You can have all three of those things and still be disobedient. It's almost crazy to think how that is possible. But it is….look at the life Jonah!
He has all three of those things going for him yet he was disobedient. And we all know where that led him! Disobedience closes our heart off to what God wants to do. When that happens it leaves are angels at a halt.
An Active Prayer life
Prayer is a powerful weapon – James 5:16. When we pray we are literally shifting the heavens. Prayer causes angels to be released to do the will of God. We see this in the book of Daniel when he prayed. Daniel 10 Asking God to release angels to protect, help, or encourage is wisdom.
Being Led by the Holy Spirit
I love this quote from Norvel Hayes.
"The greatest deliverance you will ever receive is the deliverance from yourself."
To be led by the Holy Spirit you really have to learn to let go of old mindsets and things that can hinder you. You could be asking, "what is the difference between this and obedience?"
When you're being led by the Holy Spirit there's always anointing on it. You can easily be an obedient Christian do all the things that are right but doesn't mean the holy spirit is breathing on it at that moment. To be Spirit-led is to follow His leading.
A quick example is this: the Word of God says we should minister to one another and pray for each other. So, you go to church and you pray for people. And it's really good… God does the great stuff during that time.
Now let's say that same day at church the Holy Spirit tugs on your heart to pray for someone specifically. Then you go up to the individual and you ask him "hey, can I pray for you?" All the sudden God moves mightily during that time. And that person walks away changed because of the anointing of the Holy Spirit.
I hope you can see the difference between the two. God uses both, but there is a difference. We want to be obedient and follow the leading of the Holy Spirit. Where the Holy Spirit leads His angels will be there.
So let's recap on releasing God's angels:
Faith
Intimacy with the Lord
Walking in your Calling
Obedience
An Active Prayer Life
Being led by the Holy Spirit
I hope this post has stirred up your faith and gave you the insight to release God's angels in your life. Drop me a comment below and share your thoughts with me! Blessings!
Want to learn more about angels then check out the posts below!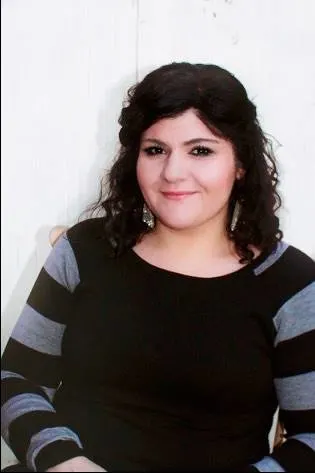 Melissa is a passionate minister, speaker and an ongoing learner of the Bible. She has been involved in church and vocational ministry for over 18 years. And is the founder of Think About Such Things. She has the heart to equip the saints by helping them get into the Word of God and fall more in love with Jesus. She also enjoys family, cooking, and reading.
She has spoken in churches in California, Oregon, Texas, and Mexico and has been featured in Guidepost Magazine and All Recipes Magazine. Read More…