In this article, we will look at this simple Bible study on the prayer of Daniel and see what we can learn! So, grab your Bible and let's dig in.
There are lots of amazing prayers in the Bible. Some are more popular than others. For example Hannah's prayer and Jabez are well known, while there are some lesser known prayers. This doesn't mean that they are any less meaningful. It just means people have focused on them. And one of those prayer is the prayer of Daniel.
Daniel made a prayer while living in Babylon. It was the first year of King Darius. He prayed after reading from the Scriptures from the word God gave the prophet Jeremiah, that the desolation of Jerusalem would last seventy years.
Daniel felt moved by God to pray for his people and plead with God in prayer, petition, fasting, sackcloth, and ashes. You can find the prayer in Daniel 9:4-19. But I will also, post the prayer below for easy reading.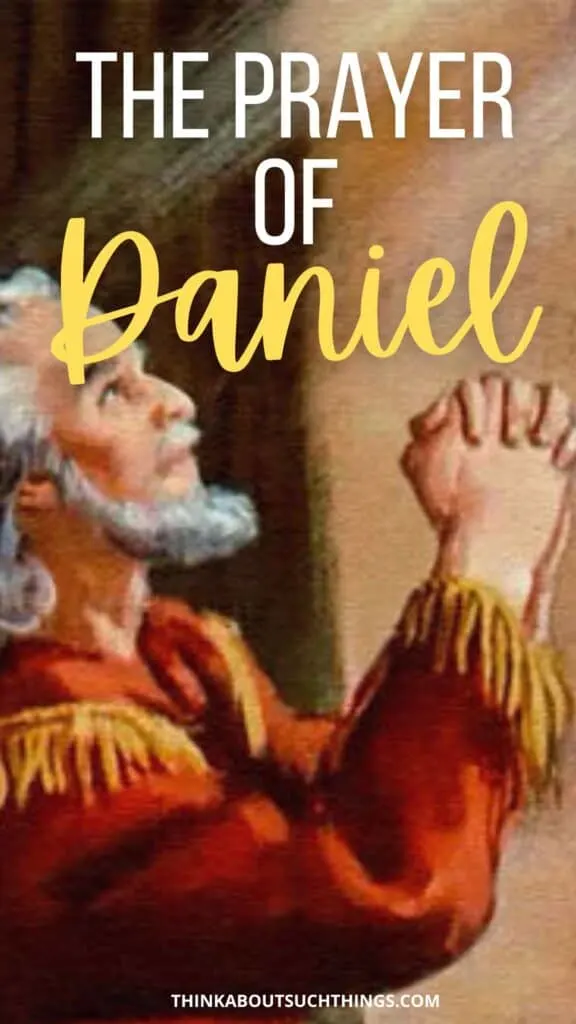 The Prayer of Daniel – Daniel 9:4-19
This is the NKJV of the Daniel's Prayer. Below it I have provided you with links to three different translations that you might be interested in comparing.
And I prayed to the Lord my God, and made confession, and said, "O Lord, great and awesome God, who keeps His covenant and mercy with those who love Him, and with those who keep His commandments, 5 we have sinned and committed iniquity, we have done wickedly and rebelled, even by departing from Your precepts and Your judgments. 6 Neither have we heeded Your servants the prophets, who spoke in Your name to our kings and our princes, to our fathers and all the people of the land. 7 O Lord, righteousness belongs to You, but to us shame of face, as it is this day—to the men of Judah, to the inhabitants of Jerusalem and all Israel, those near and those far off in all the countries to which You have driven them, because of the unfaithfulness which they have committed against You.

8 "O Lord, to us belongs shame of face, to our kings, our princes, and our fathers, because we have sinned against You. 9 To the Lord our God belong mercy and forgiveness, though we have rebelled against Him. 10 We have not obeyed the voice of the Lord our God, to walk in His laws, which He set before us by His servants the prophets. 11 Yes, all Israel has transgressed Your law, and has departed so as not to obey Your voice; therefore the curse and the oath written in the Law of Moses the servant of God have been poured out on us, because we have sinned against Him. 12 And He has confirmed His words, which He spoke against us and against our judges who judged us, by bringing upon us a great disaster; for under the whole heaven such has never been done as what has been done to Jerusalem.

13 "As it is written in the Law of Moses, all this disaster has come upon us; yet we have not made our prayer before the Lord our God, that we might turn from our iniquities and understand Your truth. 14 Therefore the Lord has kept the disaster in mind, and brought it upon us; for the Lord our God is righteous in all the works which He does, though we have not obeyed His voice. 15 And now, O Lord our God, who brought Your people out of the land of Egypt with a mighty hand, and made Yourself a name, as it is this day—we have sinned, we have done wickedly!

16 "O Lord, according to all Your righteousness, I pray, let Your anger and Your fury be turned away from Your city Jerusalem, Your holy mountain; because for our sins, and for the iniquities of our fathers, Jerusalem and Your people are a reproach to all those around us. 17 Now therefore, our God, hear the prayer of Your servant, and his supplications, and for the Lord's sake cause Your face to shine on [b]Your sanctuary, which is desolate. 18 O my God, incline Your ear and hear; open Your eyes and see our desolations, and the city which is called by Your name; for we do not present our supplications before You because of our righteous deeds, but because of Your great mercies. 19 O Lord, hear! O Lord, forgive! O Lord, listen and act! Do not delay for Your own sake, my God, for Your city and Your people are called by Your name."
What Prayer Did Daniel Make?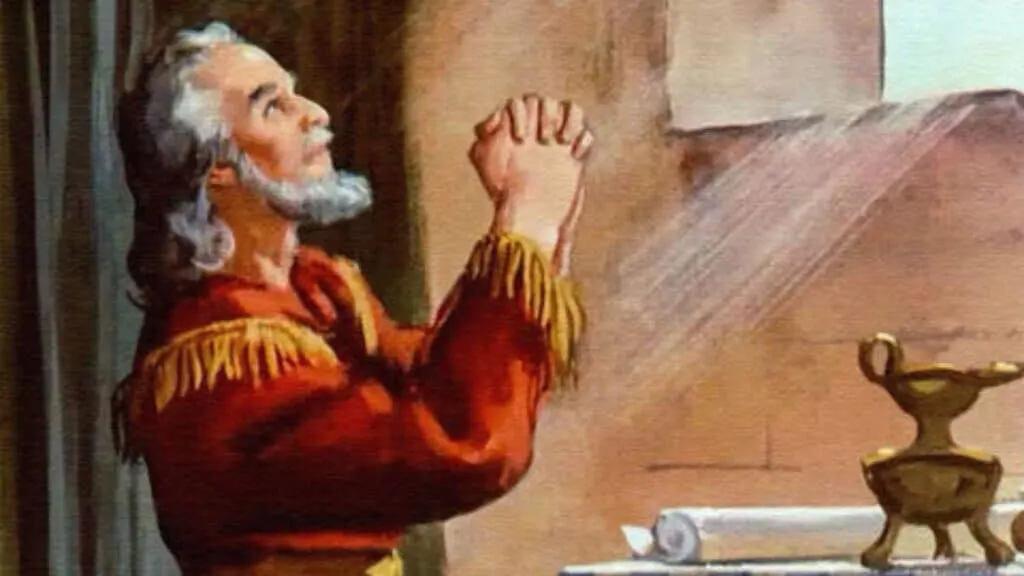 If we look at the prayer all together we see a natural flow of events happen:
Worship and Acknowledgement of Who God Is

Confession and Repentance

Petition for Mercy and Intervention
Daniel acknowledged God as great and awesome and one who keeps His covenant of love. He then went on to repent on behalf of his people. This is what the heart of intercession is. It's standing in the gap for others.
Israel had done wicked things, rebelled and turned away from the commands of God. Not only that, they had not listened to the prophets who warned their kings, princes, ancestors, and all the people of the land. Sadly they had hardened their hearts…
He then went on to say that his people were covered in shame and even those who were scattered in other nations because of their unfaithfulness to God. Daniel also acknowledged that God was merciful and forgiving.
Daniel realized that because of their sins, they were under curses and sworn judgments as written in the Law of Moses. He knew they had encountered disaster because of their sin. This shows how spiritually discerning Daniel was and was willing to bring this before the Lord.
Daniel then finished his prayer by asking God to turn away his anger and wrath from Jerusalem. He said that he was not making requests because they were righteous but because of God's great mercy. This is HUGE, because it shows that Daniel knew God in a way as a loving kind God. One who is quick to love and slow to anger.
The Lord is merciful and gracious, slow to anger, and plenteous in mercy. – Psalm 103:8 KJV
God heard Daniel's prayer. "He instructed me and said to me, 'Daniel, I have now come to give you insight and understanding. As soon as you began to pray, a word went out, which I have come to tell you, for you are highly esteemed. Therefore, consider the word and understand the vision.'" (Daniel 9:22-23).
Check Out – Having A Spirit Of Excellence As A Christian
What Can We Learn from Daniel's Prayer?
Daniel's prayer was an intercession for his fellow countrymen because they were in exile for sinning against God. He took it upon himself to pray for the others because he knew that God hears our prayers. He repented and asked God for forgiveness because he knew that God was merciful.
We learn from Daniel that we can intercede on behalf of others when God leads us to do so. Sometimes people are not in a position to pray for themselves because of the things they are going through in their lives or they are not following God at all. When we step in the gap and pray for them, God has a chance to intervene in their situation and give them a miracle. That is how wonderful and merciful our God is.
It's also interesting to note that when we look throughout church history you will notice that majority of outpourings and revivals all sprung from times of intercession and repentance or an outpouring of the Holy Spirit brought forth repentance.
Daniel understood from the Scriptures that the time of captivity was seventy years and felt led to pray. This is how the Holy Spirit leads us to pray for others, by bringing them to mind and showing us what to pray for them. And then when you meet them one day, they will tell you how God came through for them in a certain area, which happens to be the area God was asking you to pray over.
As we pray over certain situations in our lives, especially where we have sinned against God, we are to repent. God will forgive us and cleanse us from unrighteousness. We access God's forgiveness through Jesus Christ, who died to save us from our sins.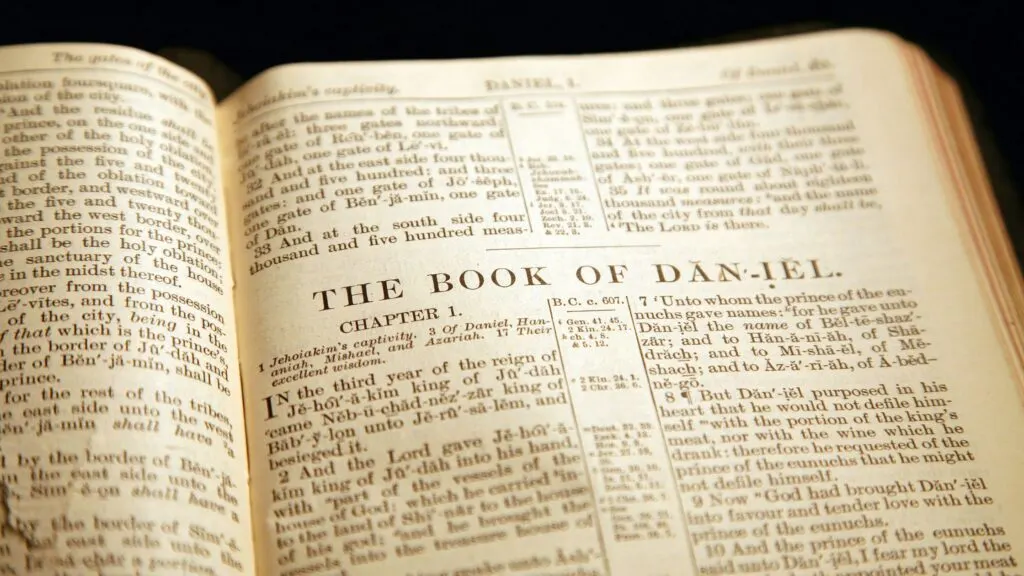 Daniel took time from his busy schedule to say a prayer that was going to affect many others. We can create time to pray over the lives of others and petition God on their behalf. These can be our family, friends, the church, cities, and even nations etc. We all need the prayers of others because they sometimes see things in our lives that we don't see.
Daniel knew what to pray because he read the Scriptures. As we read the Word of God, we will begin to see many things that we can pray over. This is the time God brings to mind things that need His intervention in society. God also brings things concerning our lives as we read His Word. God's Word is a light that shines in the very situations and circumstances that God wants to deal with in our lives, and those of others around us.
Daniel knew the power of prayer, and that is why he set out to say the prayer in the first place. Our prayers are powerful and will bring about transformation in the lives of those we pray for. We need to have faith that God will answer our prayers and change the lives of others.
How to Personalize the Prayer of Daniel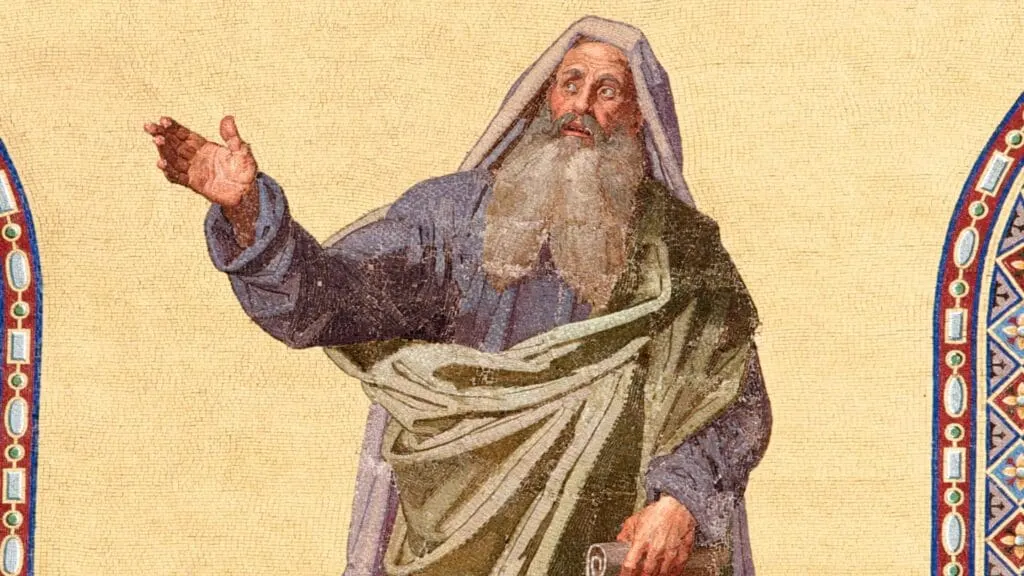 Would you like to pray like Daniel? I mentioned earlier that the prayer can be broken down into 3 parts.
Start with a time of worship and adoration
Go into a time of repentance of confession. This can be personal, for your family, city, nation…
Ask the Lord to be merciful and for revival to come. That the lost would come to Jesus!
Here is an example prayer that you use for inspiration or guide. The focus is on family.
Lord, You are great and an awesome God, who keeps His covenant of love with those who love Him and keep His commandments. You are truly good, Lord and you have always brought blessing into my family.
I know my family isn't perfect and we have sinned and done wrong. We have not obeyed your commands or taken to heart your wise counsel. We have done contrary to your Word and we ask for your forgiveness.
Shame covers us today because of the things we have done and those that previous generations in our bloodline have done. You are merciful and forgiving even though we have not always acted right towards you.
Show us the path of righteousness that we may follow it. Hear this prayer that I am lifting to your throne of grace not because my family and I are righteous, but because of your great mercy.
Place a deep desire in us to obey your Word and do your will, and I ask for you to help me. You sent us a Helper, the Holy Spirit to help us live a righteous life. Direct our steps by your Word so that we will not lose our way by doing unrighteous things. Keep us away from wickedness so that we will not sin against you.
I thank you Lord for I know that you have heard my prayer and will give me an answer. In the mighty name of Jesus, amen!
---
I hope you have enjoyed this articles on the prayer of Daniel and that it has encouraged your walk with the Lord. For more prayers from individuals of the Bible…check them out below: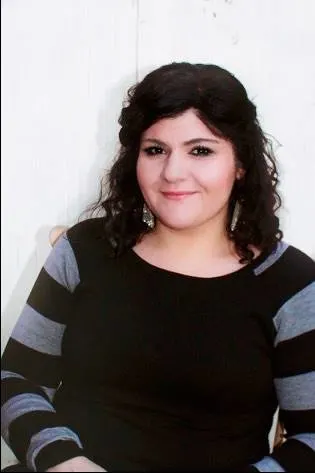 Melissa is a passionate minister, speaker and an ongoing learner of the Bible. She has been involved in church and vocational ministry for over 18 years. And is the founder of Think About Such Things. She has the heart to equip the saints by helping them get into the Word of God and fall more in love with Jesus. She also enjoys family, cooking, and reading.
She has spoken in churches in California, Oregon, Texas, and Mexico and has been featured in Guidepost Magazine and All Recipes Magazine. Read More…