About the Author & Book
Randy Clark, with a D.Min. from United Theological Seminary and an M.Div. from The Southern Baptist Theological Seminary, is the founder of Global Awakening, a teaching, healing, and impartation ministry that crosses denominational lines. An in-demand international speaker, he travels extensively for conferences, international missions, leadership training, and humanitarian aid. Randy and his wife, DeAnne, have four adult children and live in Pennsylvania.
Mary Healy (STD, Pontifical Gregorian University) is professor of Sacred Scripture at Sacred Heart Major Seminary in Detroit, Michigan, and a member of the Pontifical Biblical Commission. She is the author of several books, including The Gospel of Mark in the Catholic Commentary on Sacred Scripture, for which she serves as coeditor.
International healing minister Randy Clark teams up with Mary Healy, a respected Catholic scholar, to show not only that the gifts of the Spirit still exist today, but that they are not optional; they are the necessary tools God has given for both building his Church and spreading the Gospel. With wisdom and practical insight, Clark and Healy walk you through biblical texts, dispel misconceptions, and show that there is an endless variety of gifts. They also show how the gifts are not just for a select few, but distributed freely by the Holy Spirit among believers. After laying this foundation, the authors reveal how you can activate the gifts in your own life and use them to benefit others. In this hurting world, you can give people more than just a message—you can help usher them into an encounter with God.
(From www.assets.bakerpublishinggroup.com)
I was intrigued when this book came in the mail for me to review. I've heard Randy speak numerous times, but never have I read any of his books and I've never heard of Mary Healy.
I thought this book would be a light read, but I was very wrong. In some parts it's almost like a textbook (in a good way). It's extremely informative and gives you a ton of church history on the gifts of the Spirit. The first part of the book gives you a foundation of the gifts in scripture, baptism, and church history, the second part goes into each gift and how they function. Throughout the book it's chock full of incredible testimonies of God working through His people.
Overall, this book is great way to start digging into the gifts of the Spirit. It teaches you enough where you have a good foundational understanding, but leaves hungry for more as you read those testimonies. My personal favorite was reading the parts of church history and seeing how the gifts were moving greatly back then and it was interesting what caused the end of that.
I received this book for free from Chosen – Baker Publishing Group for my honest review.
For other book reviews click here: BOOK REVIEWS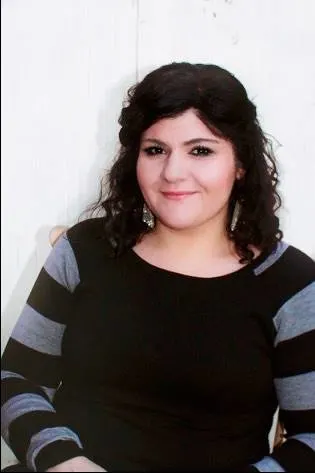 Melissa is a passionate minister, speaker and an ongoing learner of the Bible. She has been involved in church and vocational ministry for over 18 years. And is the founder of Think About Such Things. She has the heart to equip the saints by helping them get into the Word of God and fall more in love with Jesus. She also enjoys family, cooking, and reading.
She has spoken in churches in California, Oregon, Texas, and Mexico and has been featured in Guidepost Magazine and All Recipes Magazine. Read More…