A review of the Thompson Chain-Reference Bible. Thanks to Biblegateway.com and Bible Gateway Blogger Grid for the free Bible to review.
---
You all know about my love of Study Bibles and I am blessed to review the new Thompson Chain-Reference Bible. Thanks to Biblegateway.com for the opportunity. I'll be sharing my 100% honest opinion of the Bible.
The chain-reference is much different than your standard study Bible. You will not find a commentary section at the bottom of the pages. Instead, you will find references on the side which you can follow and learn more on a specific topic.
This can be hard to describe, but Zondervan has created this awesome little video showing you how to use the Bible. You can watch it below or if you prefer to read it you can do so here: How It Works
The Pros & Cons of the Thompson Chain-Reference Bible
Below you will find images of the Bible and my pros and cons.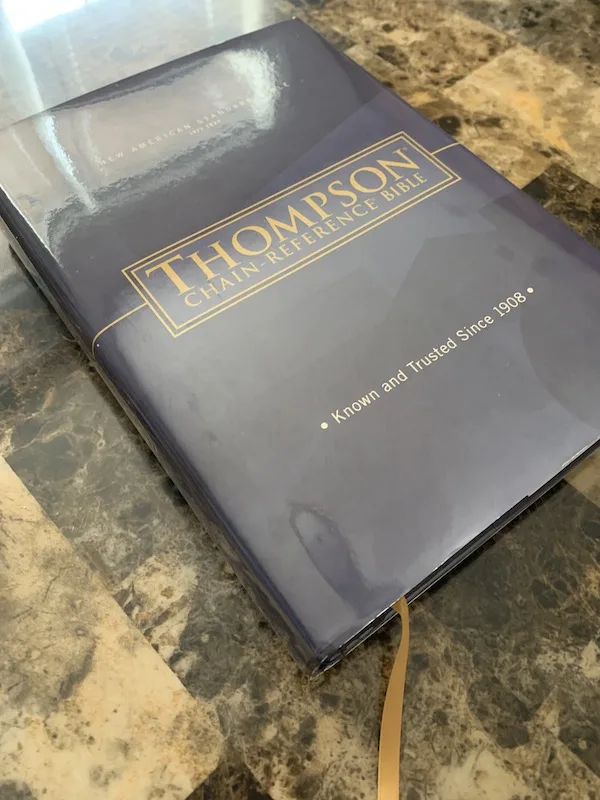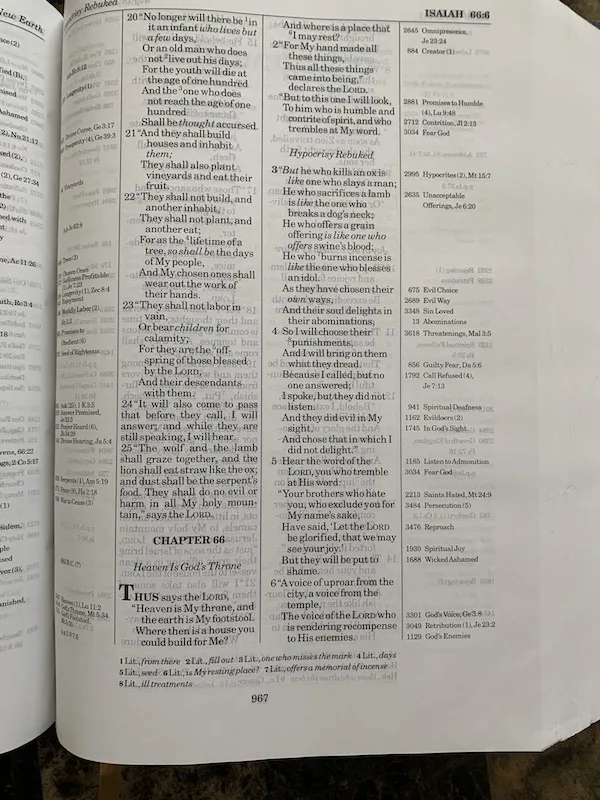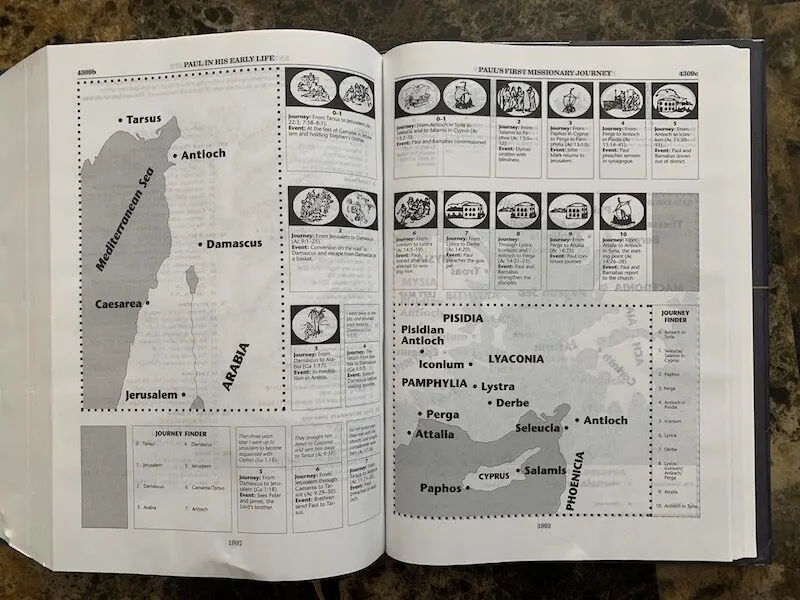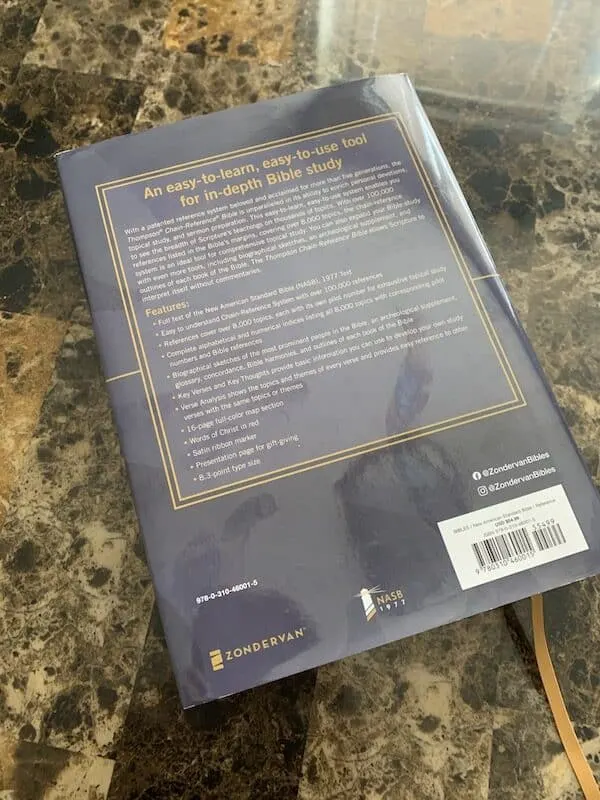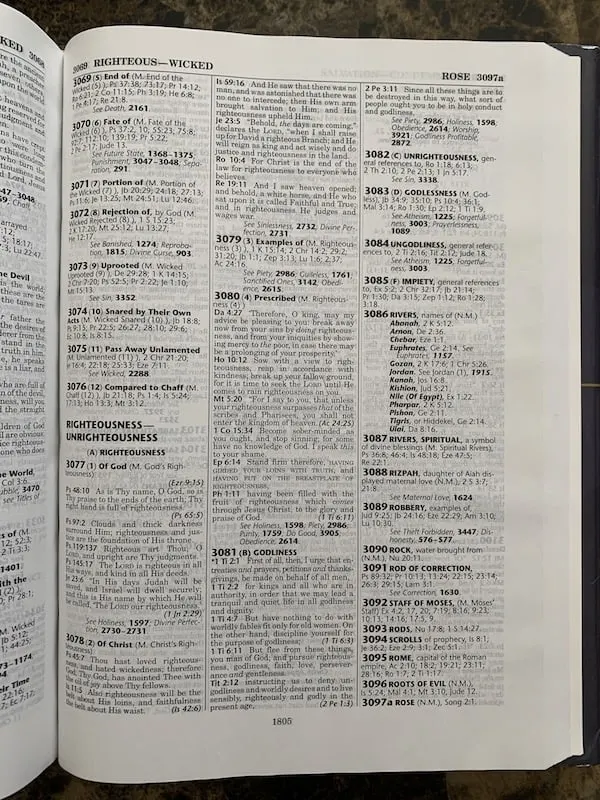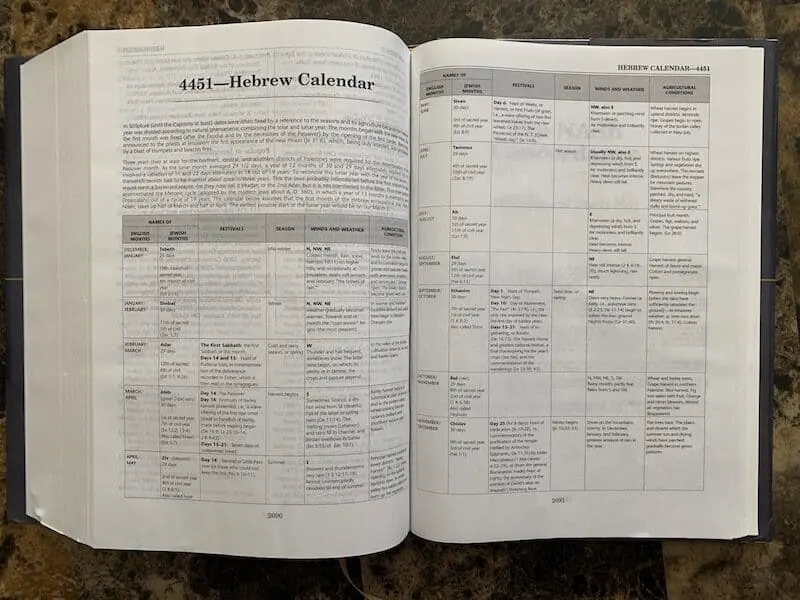 Comes in 4 different versions: King James Version, New King James Version, New American Standard, and English Standard (even in Spanish!)
Over 8,000 different topics to look into! So…cool! Reall loved looking through all the topics I can study on.
The back of the Bible is filled with study goodies: maps, concordance, glossary, charts and more!
Christ's words are in red
Come with a ribbon book mark
Comes in hardbound and leather
Helps you discover the Bible in a deeper way.
CONS
Maybe I'm getting old, but the comfort print is nice but it's still on the small side. The good news is that the Bible comes large print.
Not much room for jounraling or taking notes. If you like writing within your Bible, this will be tough in Thompson chain-reference. Most of the sides are filled with references.
I have the hardbound NASB, and the dust jacket on the outside is very senstive to the oils of your hand. The cover tends to get streaks.
The paper is quite thin.
---
Overall I really enjoy this Bible. It's a great for a mature Christian who wants to dig deeper into God's Word while reading and studying. I also think a new believer can benefit greatly from the Bible. It would just take them a bit to get the hang of it. Like I mentioned earlier I would recommed the larger print and perhaps the leather version so you can avoid the streak marks on the dust-jacket.
You can purchase this Bible at the faithgateway store.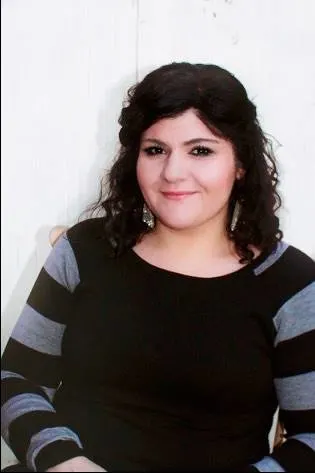 Melissa is a passionate minister, speaker and an ongoing learner of the Bible. She has been involved in church and vocational ministry for over 18 years. And is the founder of Think About Such Things. She has the heart to equip the saints by helping them get into the Word of God and fall more in love with Jesus. She also enjoys family, cooking, and reading.
She has spoken in churches in California, Oregon, Texas, and Mexico and has been featured in Guidepost Magazine and All Recipes Magazine. Read More…