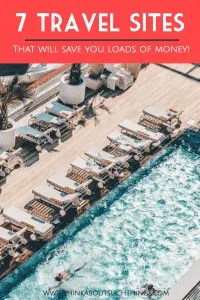 We all like the idea of traveling and going on vacation, but sometimes it affects our pocketbook in a very negative way. There is the price of airfare, hotel, car, restaurants, and so on and so forth. Costs can really add up fast when you plan a trip.
But don't let that stop you from traveling or taking a vacation you really need. There are ways to get a good deal when it comes to traveling. You just need to know where to look.
On the internet that are websites that help discover really great deals on traveling and things to do once there.
I produced a list of 7 travel sites that will help you save money on your travel expenses. Because we all know the more money you save the more enjoyable that vacation will be.
Under the travel sites, you will have a description of who or what they do straight from their site! That way you don't have click each one to see if it will meet your needs! If you want to check out the site just click on the site name and it will take you there!
Travelzoo
Travelzoo is a global media commerce company. With more than 28 million members in North America, Europe, and Asia Pacific and 25 offices worldwide, Travelzoo® publishes offers from more than 2,000 travel, entertainment and local companies. Travelzoo's deal experts review offers to find the best deals and confirm their true value.
Travelzoo is one of my favorite sites when it comes to traveling and getting great deals. One thing that really sets them apart is the many options they have. They have options for America and all the way around the world to places like China and Australia
Groupon – Getaways
(great for travel and local happenings in your city!)
We believe in great communities. Specifically, we believe that successful local businesses are the backbone of vibrant spaces. What makes your neighborhood great? It's the combination of interesting and thriving businesses coupled with people who visit frequently. We are the thing that connects them, and we can make things better for both — building amazing communities in the process through our economic impact. Coupled with our volunteer efforts and social responsibility focus, there are numerous ways we can all make a greater difference.
Jetsetter is your most well-traveled friend, the one with great taste and inside connections, who you call when you need advice on where to go, where to stay, and what to do when you get there. We travel. There's nothing we'd rather do with our spare time, and we're guessing you feel the same. But it's a wide, wide world, and working out where to go and where to stay can really eat into that precious time. That's why we founded Jetsetter. We're here to give you insider access, expert knowledge, and exclusive deals on the world's greatest hotels and travel experiences. We are discerning curators, which means we only recommend places we love and would visit again. Everything else we leave out.
Lastminute.com
Our Mission – We aim to be an inspiring travel company, committed to enriching the lives of travelers offering them support and services whenever they need it.
Our Values – Our values reflect our attitude to life and show who we are and the way we operate. They are stable, reliable and distinctive.
Voyage Privé (Main focus is Europe)
Voyage Privé is a members only luxury travel club, offering unforgettable getaways, at unbelievable prices.
From humble beginnings in France, Voyage Privé has expanded with its unique flash sales concept and now has over 17 million members worldwide, with offices in France, UK, Italy and Spain.
Yipit (similar to Groupon and Living Social)
For shoppers, Yipit.com aggregates the best deals and offers available online and identifies the most appropriate for each user based on their unique preferences. We work with partners such as Groupon, LivingSocial, Gilt, Travelzoo, and hundreds more.
LivingSocial
LivingSocial is the local marketplace to buy and share the best things to do in your city and beyond. With unique and diverse offerings each day, we inspire members to discover everything from weekend excursions to one-of-a kind events and experiences to exclusive gourmet dinners to seasonal family outings and more.
I hope discovering these travel sites will help you save tons of money on your next vacation and trip. Drop me a comment below on how they said that helped you or where you're going to go on your next vacation.
Traveling to California? Check out: 10 REMARKABLE STOPS TO SEE IN SAN FRANCISCO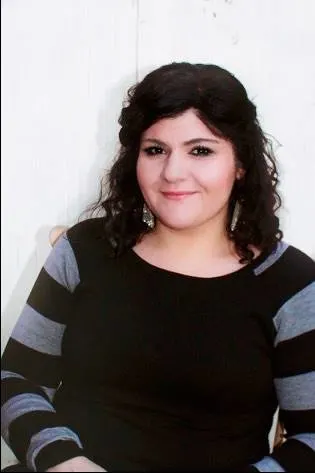 Melissa is a passionate minister, speaker and an ongoing learner of the Bible. She has been involved in church and vocational ministry for over 18 years. And is the founder of Think About Such Things. She has the heart to equip the saints by helping them get into the Word of God and fall more in love with Jesus. She also enjoys family, cooking, and reading.
She has spoken in churches in California, Oregon, Texas, and Mexico and has been featured in Guidepost Magazine and All Recipes Magazine. Read More…