30 Simple Turmeric Recipes for Inflammation
This post may contain affiliate links. Please read my disclosure policy for more info.
Eating more healthy doesn't have to be hard! These 30 simple turmeric recipes for inflammation can be added to your meal plan easily.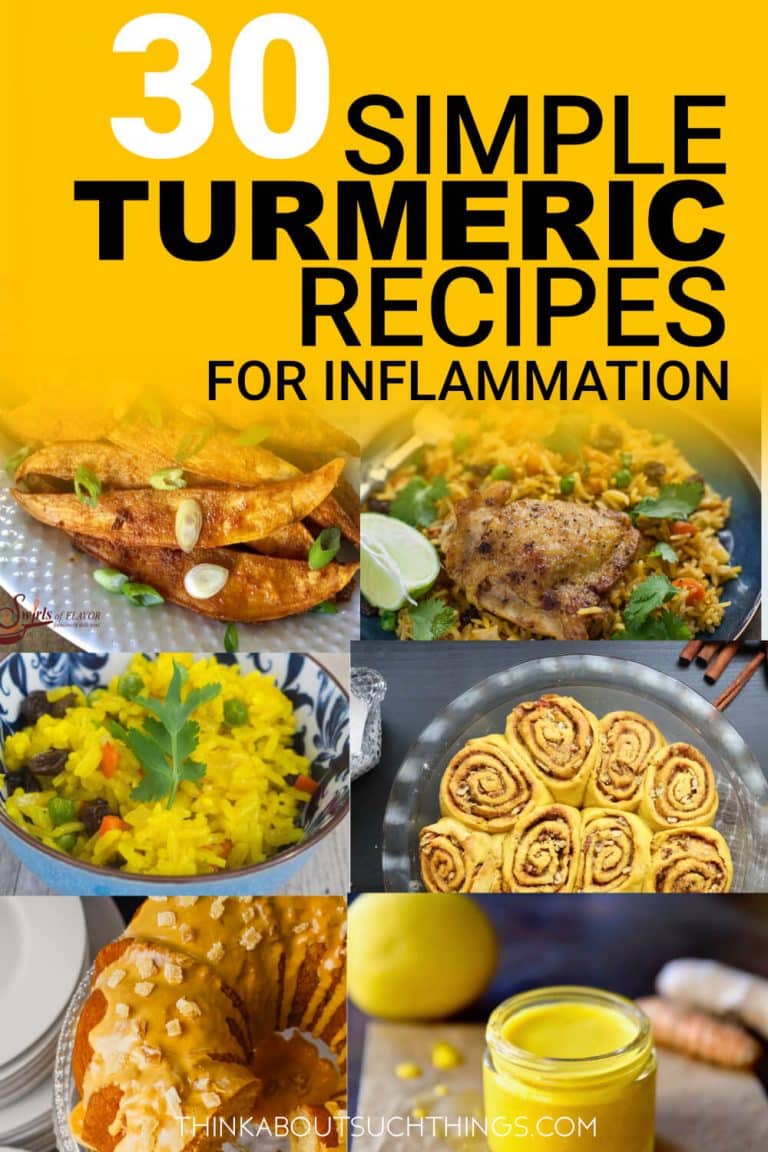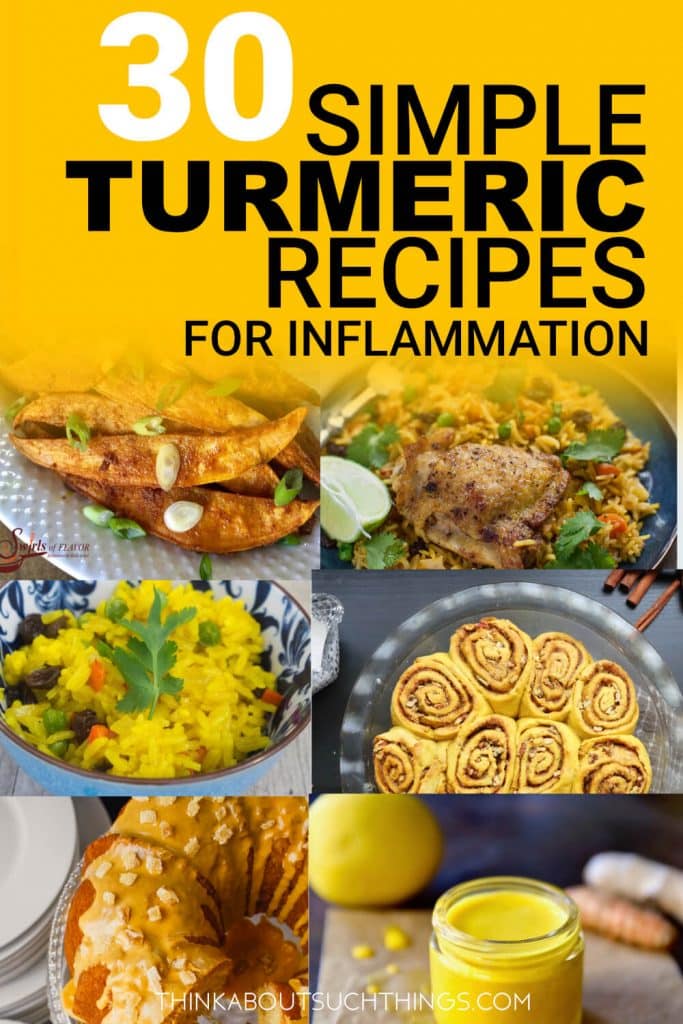 I am a HUGE fan of this yellow root! Not only for the taste but for the crazy health benefits it carries. Turmeric has shown to have over 150 therapeutic activities (source). It's easy to call this little root a superfood.
I know personally that for my mom, turmeric has been a BIG help for the pain in her hands. We are not sure if her pain is coming from arthritis or something else. But we do know is that inflammation is the problem! She started adding turmeric daily to her diet and drinking it in golden milk. What a big change in her hand pain.
I try to drink golden milk with ginger several times a week to get the health benefits of turmeric into my diet (and ginger!), but it's also nice to add it into your recipes. Dr. Eric Braverman is a big advocate for adding herbs and spices to your diet. Your body recognizes and metabolizes it as food. This is exactly what you want to happen!
For me personally, I do notice a huge boost in my clarity and energy when consuming turmeric on a regular basis. I also, know it's helping me with my PCOS. As that is a very inflammatory disease.
This is why I have decided to find some delicious turmeric recipes for inflammation and to better your health! You will find a great variety from snacks, main meals, to desserts! Enjoy!
Simple Turmeric Recipes
Turmeric Chicken Soup
Capture the amazing health benefits of turmeric with this simple, warming chicken soup. Grain-free and less than 30 minutes from start to finish!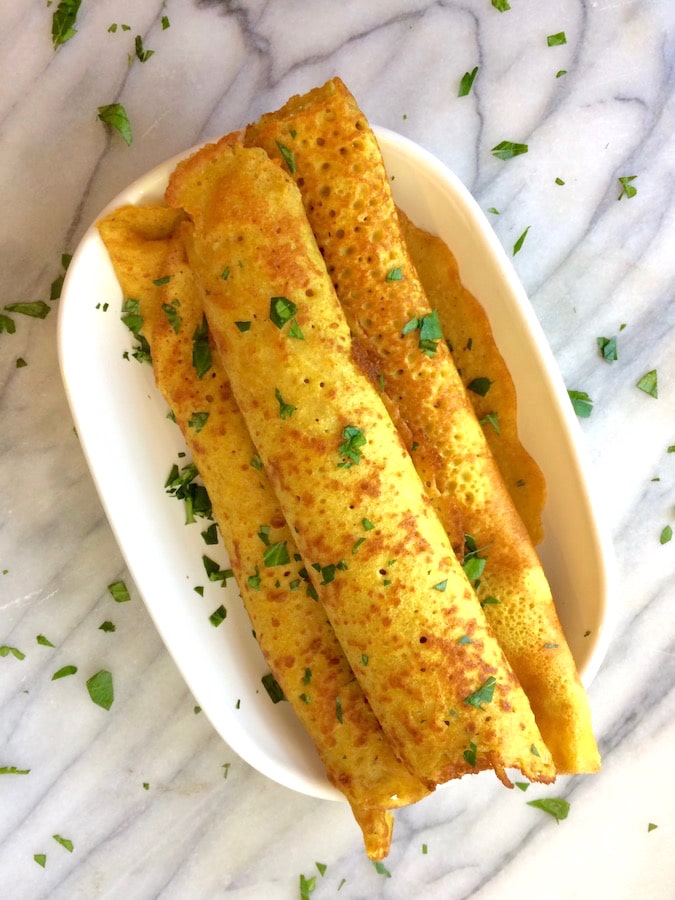 Savory Gluten Free Crepes with Turmeric
Whip up these savory gluten free crepes (with turmeric!) this weekend for breakfast. Enjoy them as is, or stuff them with loads of savory fillings like eggs, cheese, ham, whatever!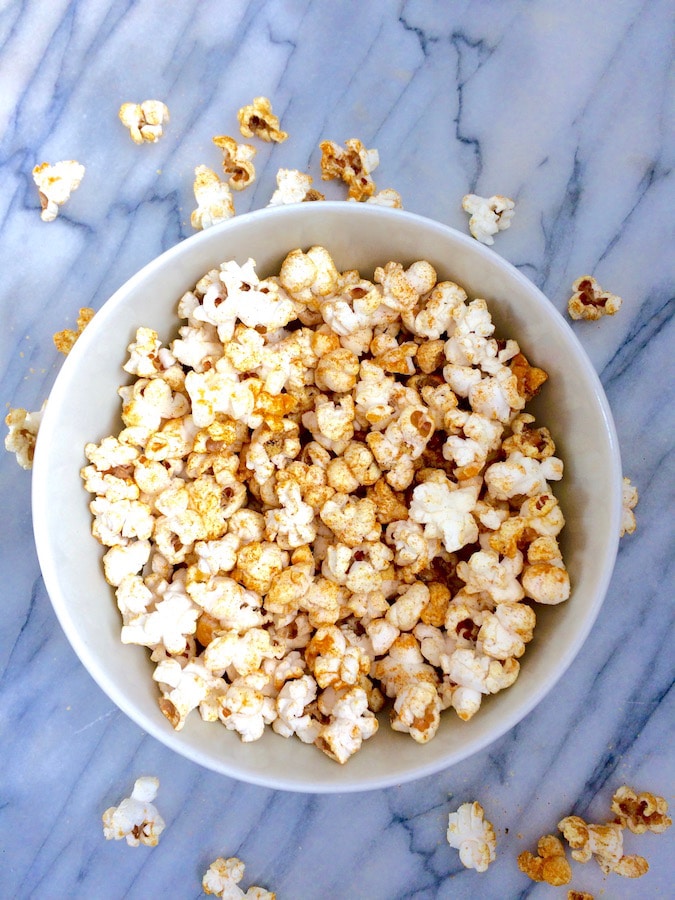 Salty Garlic Turmeric Popcorn
Snacking made legit. That's what this super yummy, salty garlic turmeric popcorn recipe brings to the table. Or couch. It's easy to make, healthy and delicious!
Keto Mashed Turmeric Cauliflower
Pressure Cooker Mashed Turmeric Cauliflower with Fresh Chives, is a healthy alternative to mashed potatoes.
Turmeric Glazed Orange & Ginger Cake
A tender orange infused cake with pockets of candied ginger in each bite. Drizzled with a turmeric glaze! YUM
One-Pot Turmeric Chicken and Rice
This easy one-pot turmeric chicken and rice is pure winter comfort food, with warming Indian spices and plenty of vegetables.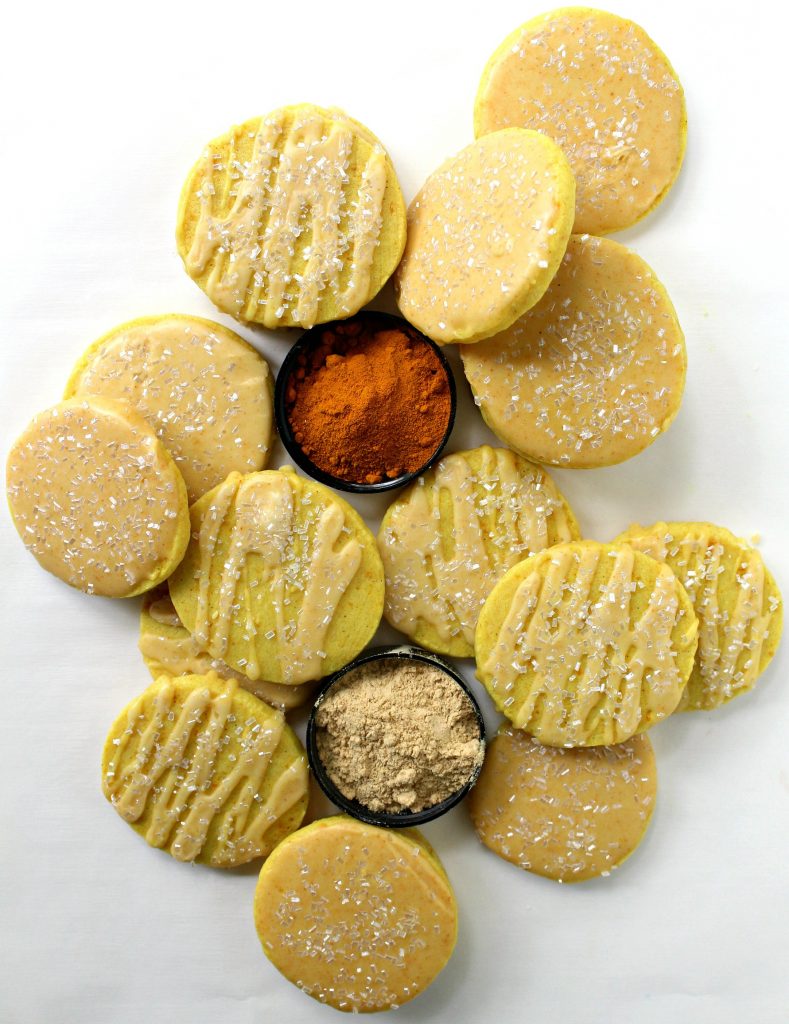 Orange Ginger Turmeric Cookies
Orange Ginger Turmeric Cookies taste like sunshine. Ginger gives a bit of zing and a touch of turmeric creates smooth warmth and yellow color.
Candied Turmeric & Turmeric Syrup
Learn How to Make Honey Candied Turmeric and Turmeric Syrup with this simple tutorial.
Anti-Inflammatory Turmeric Popsicle
Using herbs as part of your natural health care doesn't have to involve complicated recipes, hours in the kitchen! Whip up these cold treats in no time!
Roasted Turmeric Cod
Make a delicious healthy meal in 20 min with this roasted turmeric cod! Great for dinner or cold as a left over. You could even use it to make fish tacos.
Turmeric Chia Pudding
Chia seeds are like magic beans. You take the sand-like substance out of the bag, add liquid, and you get a velvety, rice-pudding-like creamy pudding. Magic.
Brown Butter Turmeric Chocolate Chip Cookies
Get your turmeric fix in cookie form! A great way to curb that sweet tooth and get some health benefits. Double win!
Quinoa Bowls & Tahini Turmeric Dressing
Healthy Quinoa Bowls with Kale, Carrots and Tahini Turmeric Dressing: seasonal healthy and gluten-free dinner. Delicious, well-balanced and flavorful dish.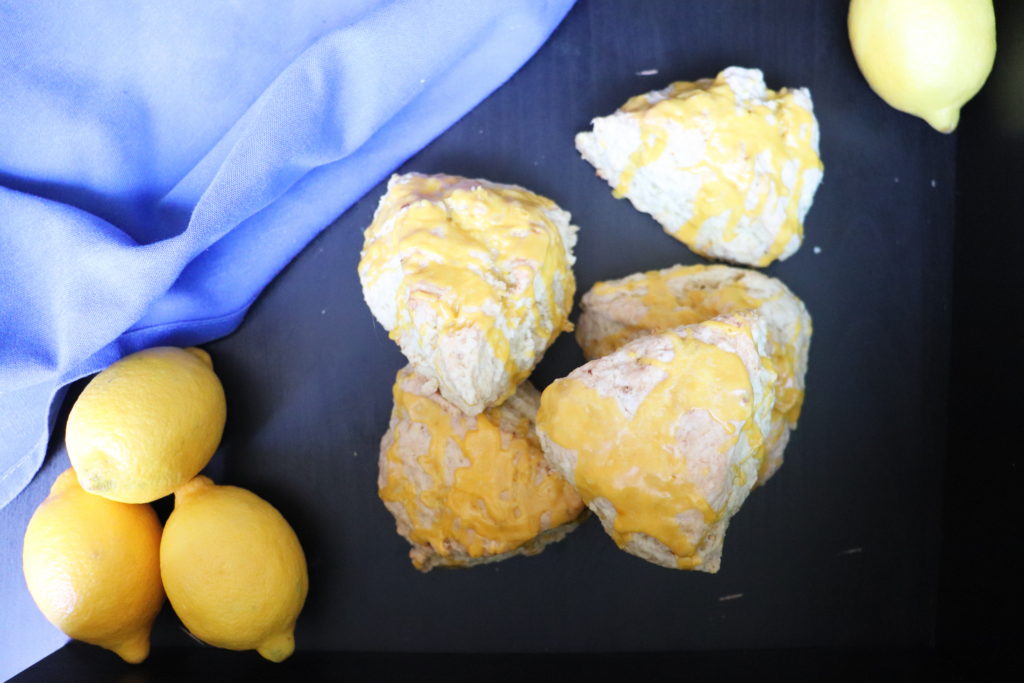 Lemon Scones with Turmeric Glaze
Lightly sweetened, bright, lemon scones with a sweet and sour, spiced turmeric glaze.
Turmeric Fried Rice with Beef
You know I am always looking for excuses to cook with Turmeric and this fried rice is the perfect one. Loaded with veggies and Beef (you could sub chicken, shrimp or…
Turmeric Chicken with Honey Butter
This Turmeric Chicken with Honey Butter and Coconut Cous Cous is not only loaded with flavor but it's also packed with antioxidants!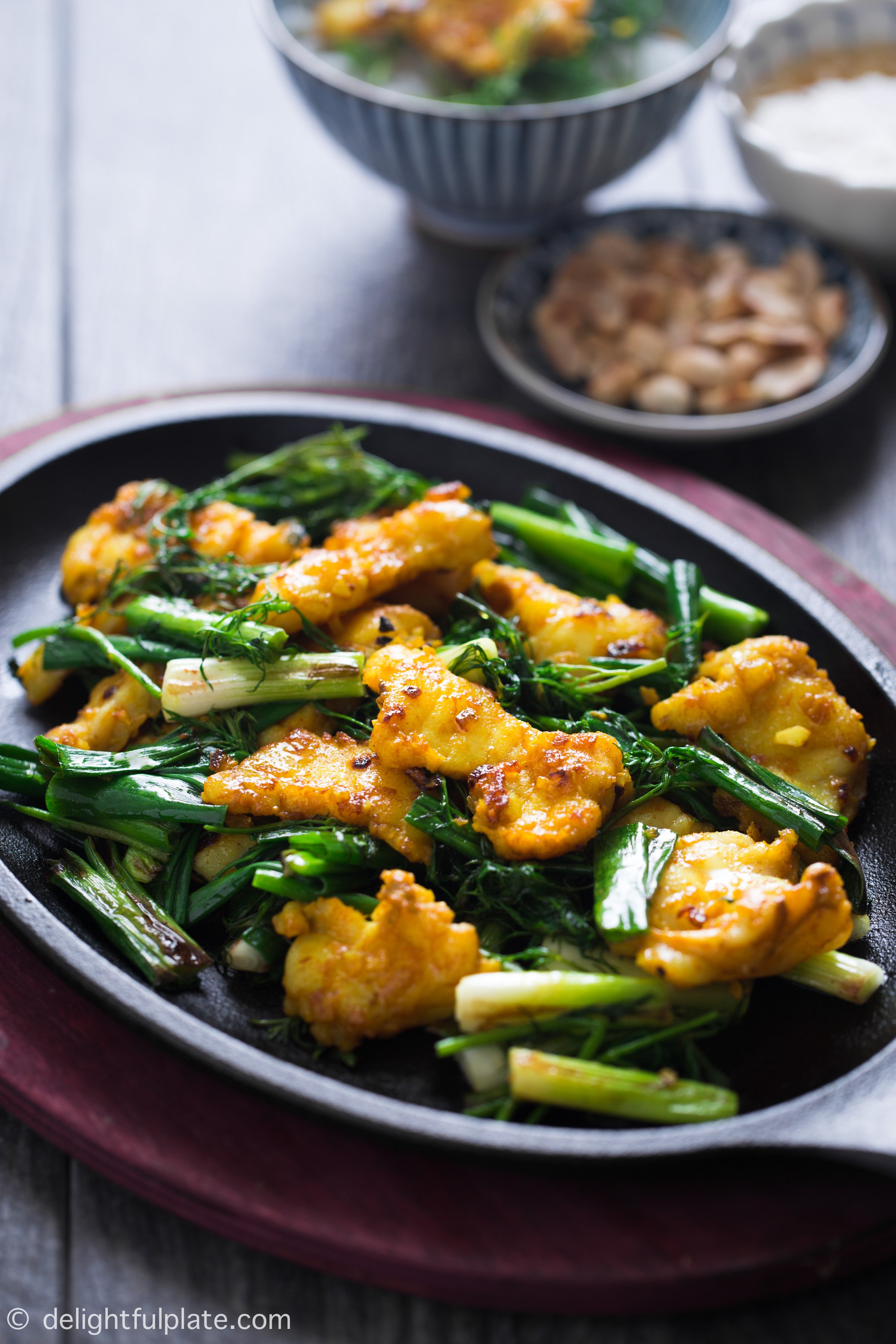 Vietnamese Turmeric Fish
Vietnamese turmeric fish with noodles (Cha Ca La Vong) is a delicious and iconic dish of Hanoi. Chunks of flavorful fish are plated on a bed of aromatic green scallions and dill.
Mango – Turmeric Smoothie Bowl
Bump up your smoothie bowl with superfoods like turmeric, berries, and more!
Turmeric Roasted Cauliflower
Turmeric roasted cauliflower is delicious hot or cold, as a salad, main meal or side dish. It only takes 20 minutes and it's deliciously soft but crispy.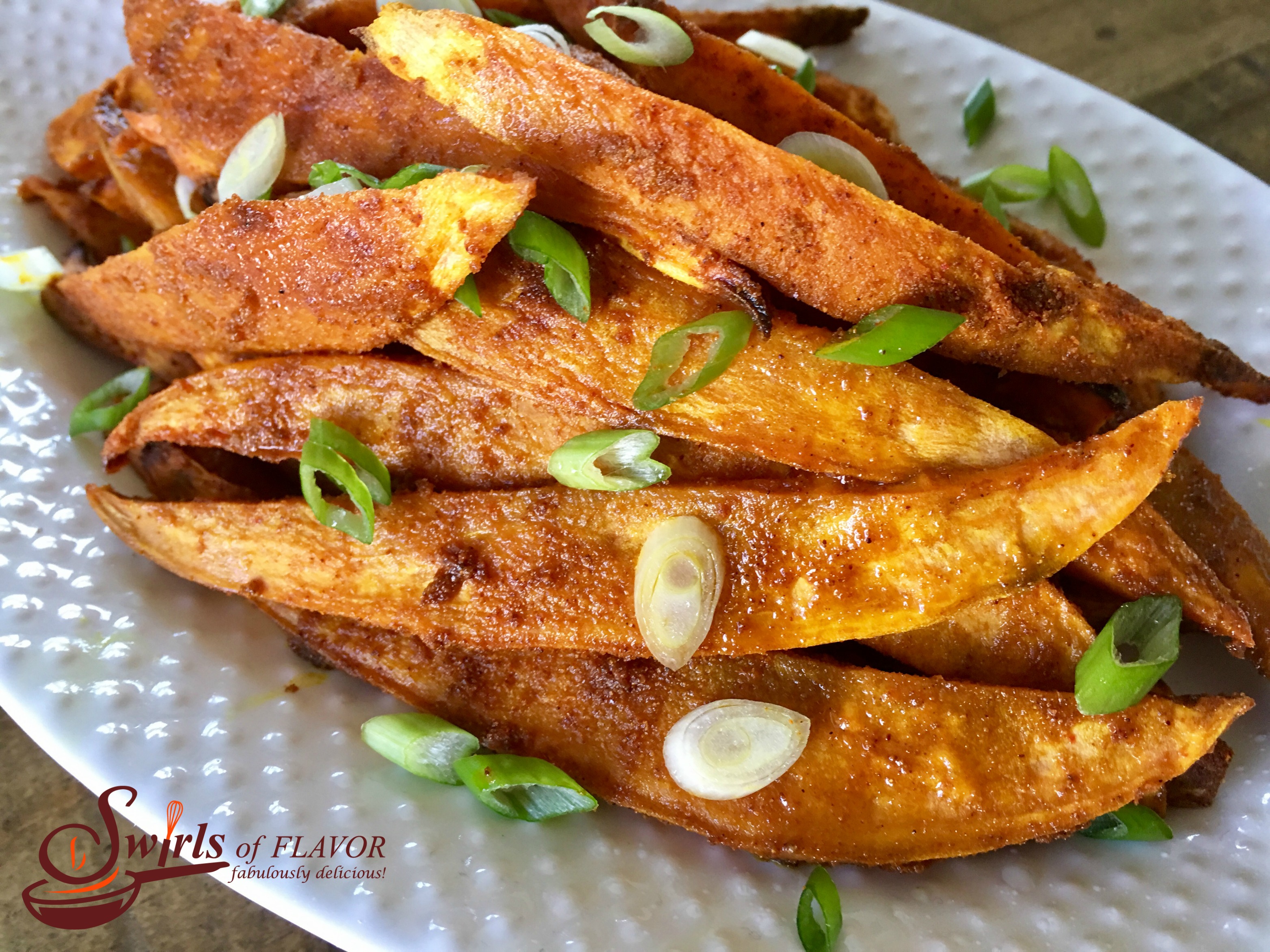 Oven Roasted Turmeric Sweet Potato Fries
Oven Roasted Turmeric Sweet Potato Fries combine two superfoods and roast in the oven so you won't feel guilty eating these fabulously delicious fries!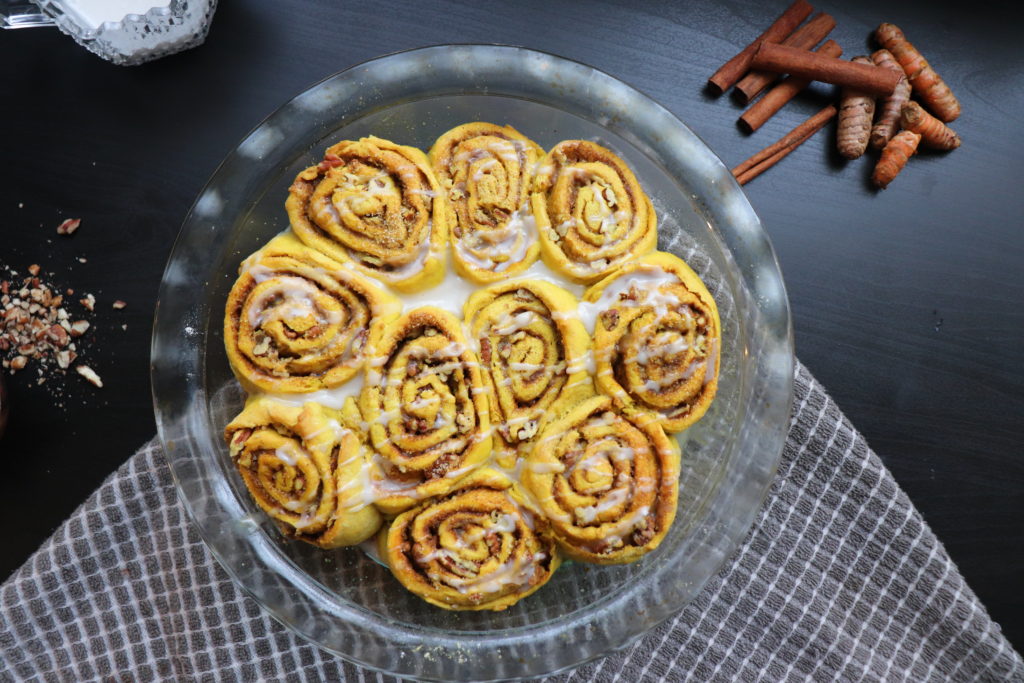 Golden Milk Turmeric Cinnamon Rolls
Oooo Yes! Inspired by the flavors of golden milk, these turmeric buns will brighten your morning.
Turmeric Cilantro Vinaigrette
Turmeric Cilantro Vinaigrette is a homemade salad dressing that combines powerful turmeric with cilantro and fresh ginger.
Coconut Curry Chicken Thighs
These coconut curry chicken thighs are so delicious that you will keep refilling your bowl with basmati rice and this rich curry.
Turmeric, Carrot & Watercress Soup
Warm up with this rich blended soup. Filled with veggies and antioxidants.
Easy Crispy Roasted Turmeric Potatoes
I personally love the combo of turmeric and potatoes. It adds such a rich depth to the flavor.
Turmeric Rice
This is a healthy and exotic twist to the classic white rice side dish. I just love how fragrant this turmeric rice is. In less than 15 minutes.
Beanless Carrot Turmeric Hummus
Grab a healthy Paleo – Whole30 snack recipe with this beanless carrot turmeric hummus
Lemon Ginger Turmeric Dressing
Harness the power of turmeric's anti-inflammatory properties with my lemon ginger turmeric dressing. It's paleo, gluten free, and Whole 30.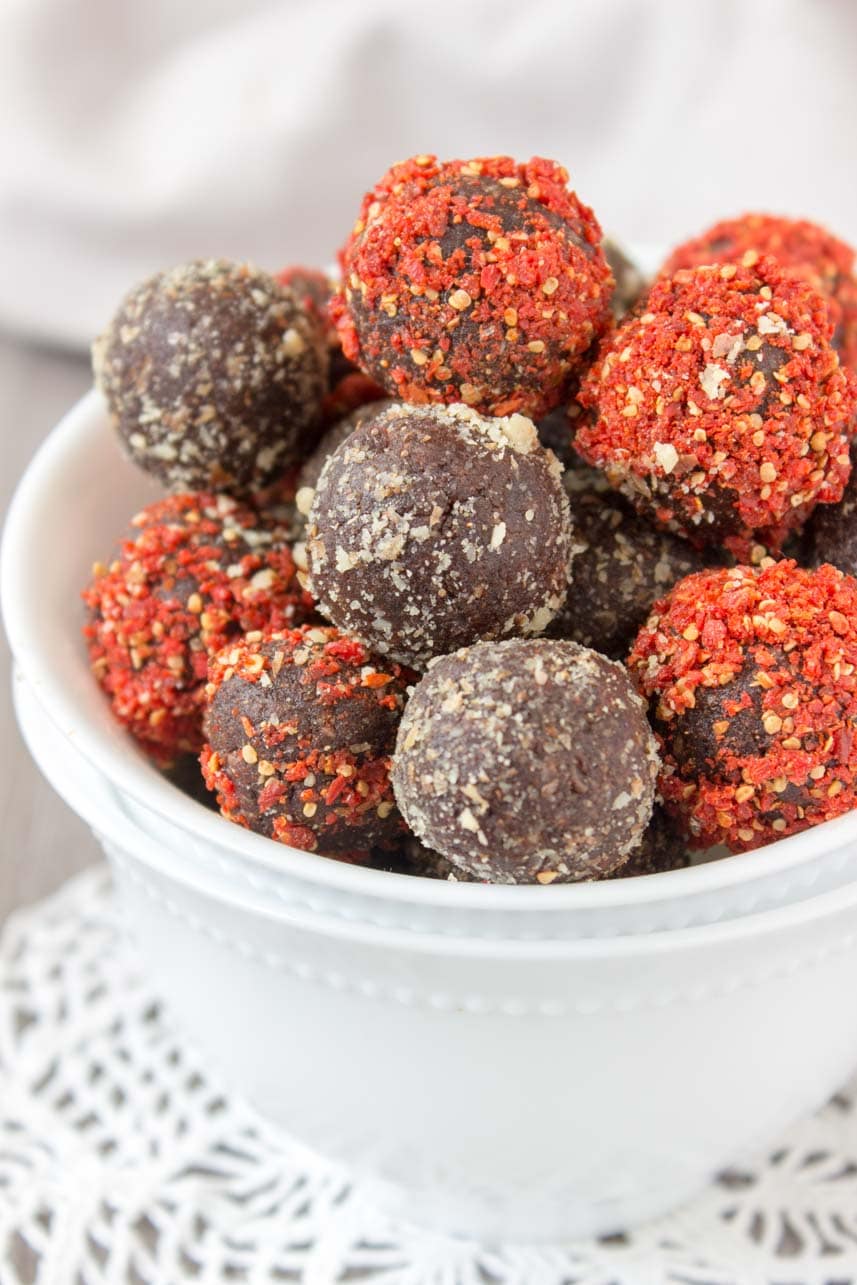 Turmeric Maca Powder Cacao Energy Balls
Turmeric Maca Powder Cacao Energy Balls are perfect snack. Nutty and sweet, these little power balls are packed with nutrients and good for your HEALTH.
Turmeric + Fennel Seed Crackers
Beautifully crunchy and delicious gluten-free and vegan crackers with subtle hints of fennel seed and turmeric!