As a fellow book lover or as my family and friends would say "book addict". Whatever! I am always on the hunt for a good book and expanding my little home library. The thing is books can get costly and add up real quick especially when you buying more than one.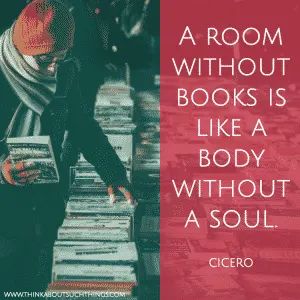 So, you might be wondering is there a cost-effective way to get more books? And the answer is a glorious, YES!
The only drawback with these methods is that you won't find
just
released or
newly
published books. Most of these books will
be used
books (some are new), but don't let that scare you away.
I have been purchasing used books
locally
and online for years. And I can attest that 90% of the time the books are like new. Some look like they have never
been read
. There are times when some show a little wear and tear, but it's minimal.
Some of these places will let you search for a specific book you might be looking for. Others won't have that options, but you will be able to discover new books or find one you have been looking for.
8 Bargain Book Places to Find Cheap Books
1. Local Thrift Stores – Used Books
You can find a slew of books at thrift stores. The prices can range anywhere from .50 to $3/4 per book.
All brick and mortar Barnes & Nobles have sections of discount books. They have a vast array of subjects from non-fiction, to fiction, cookbooks and more.
But the awesomeness doesn't stop there. If you visit B&N online they have a sales sections. Some books are up to 50% off and you can even sort for books by price.
I am a big fan of Barnes & Nobles Collectible Editions. They are beautiful and well made. During certain seasons and holidays, they have great sales for them.
3. Local Library Sales – Used
The majority of libraries will host sells throughout the year. The one in my city has great deals: paperbacks .50; hardcovers .50; and children's .25. I encourage you to check out your library's website to see when they will have their next sale.
Bookoff is hands down the best used bookstore I have ever been in. They had a discount section when the normal books were already discounted! It's glorious, to say the least.
Sadly
, there aren't many locations. Check their site to see if you are close to one.
Half
is owned
and operated through Ebay (you can also find books on Ebay!). They sell more than books. They sell all things media: DVDs, CDs, and Games. When you buy from half you are not
directly
buying from half, but from individual sellers like eBay.
Some books can be so cheap it's crazy. You can get some books for 1 penny! What get's you is usually the shipping. 99.9% of the time shipping is around $3-4.
If you happen to want to
purchase
more than one book from the same seller. Pop them a quick email asking if they would combine the two books so you can save on shipping. Most sellers say yes to this.
Most people are familiar with Amazon. I do a lot of shopping there since I'm a Prime user and I have purchased many books through Amazon.
Cheap book hunting on the main Amazon search can be a hit or a miss. There are times when Amazon offers some amazing prices. But if you want a sure way of always seeing cheap prices this is what you do.
Amazon has an area where individual sellers sell used and new books. Very much like how Half operates. Click underneath where you see used or new.
Keep in mind majority of the time you will pay for shipping when you go this route. Some sellers will give an option for free shipping. If shipping is part of it make sure to calculate it with the main price of the book to see if it's worth buying.
Paperback Swap is something a little different then your normal online site to buy books. The whole idea behind paperback swap is that you get rid of some books you don't want. When they
are requested
you will get a credit to swap with any book you like.
Paperback swap does have some membership or swap fees depending on the route you want to go. But if you have a lot of books you want to get rid of this might be the route you would like to take. If you post 10 books to swap you get two credits for two books.
You can learn more by checking out their website.
I recently found Alibis and I am in awe! This is one book site to check out. The prices are great and they have options galore. 150 million options to be exact. But they don't
just
sell books, like other online media stores
Well, I hope this post taught you how to find cheap books! Drop us a comment below and share with me what your next book purchase will be!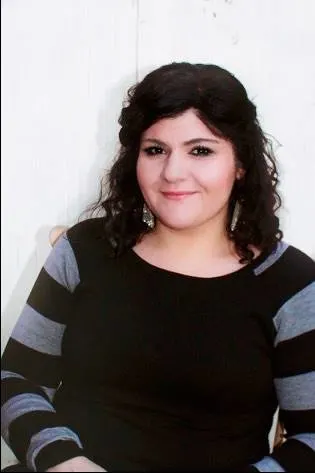 Melissa is a passionate minister, speaker and an ongoing learner of the Bible. She has been involved in church and vocational ministry for over 18 years. And is the founder of Think About Such Things. She has the heart to equip the saints by helping them get into the Word of God and fall more in love with Jesus. She also enjoys family, cooking, and reading.
She has spoken in churches in California, Oregon, Texas, and Mexico and has been featured in Guidepost Magazine and All Recipes Magazine. Read More…