Bible Quiz On The Book of Esther
This post may contain affiliate links. Please read my disclosure policy for more info.
How well do you know the book of Esther?? Well, test your knowledge with this Bible quiz on the book of Esther! 17 questions in total and you can share your results with your friend and fam! Show off those crazy good Bible skills!
Well, how did you do? Did you rock the book of Esther? Or do you need a refresher? If it's latter you can start reading the Esther here: Esther – chapter 1
If you enjoyed this Esther quiz, please consider sharing it! We can all learn more from God's word! And don't forget this pin…that way you can find this post future on your Pinterest board!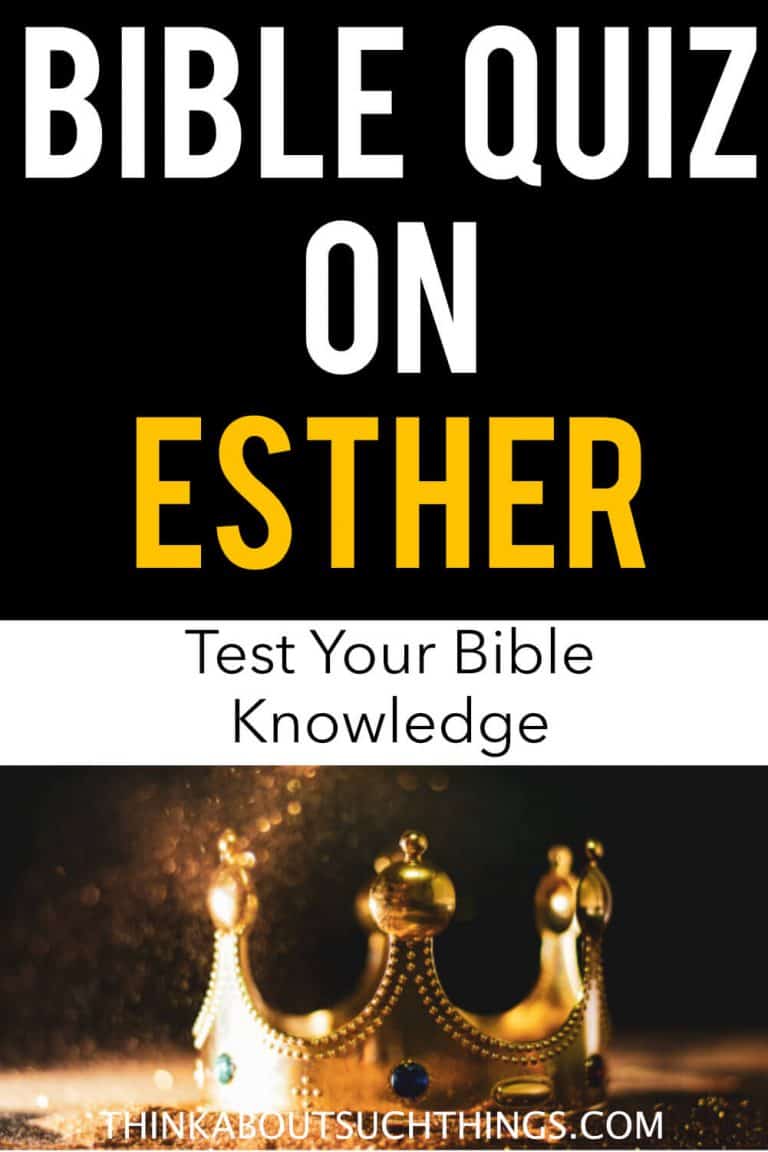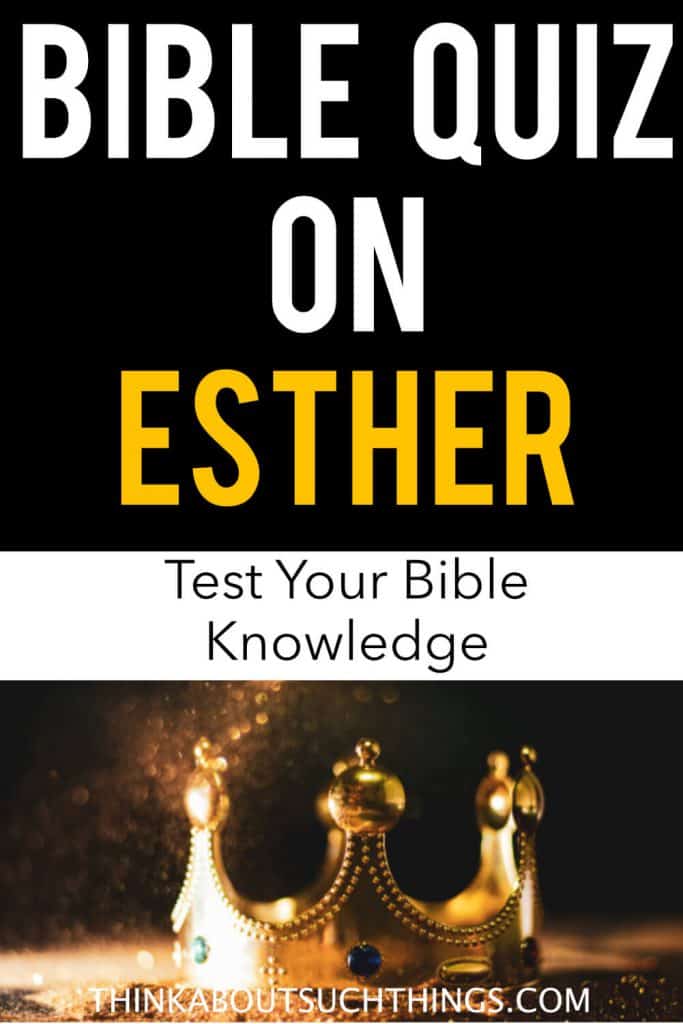 And for more Bible quizzes click the button below: