In this article we will take a look at some of the best Bible study tools online to deepen your understanding of scripture. All these online Bible tools are 100% free and easy to use. So, let's get started…
I remember in my teens and early 20's using dial up and slow internet service. It was the worst! There was no way I was going to try to study the Bible online.
Some were lucky to have a fancy Bible Software or they were like me with STACKS and STACKS of books. These tangible Bible Study tools were the way to go.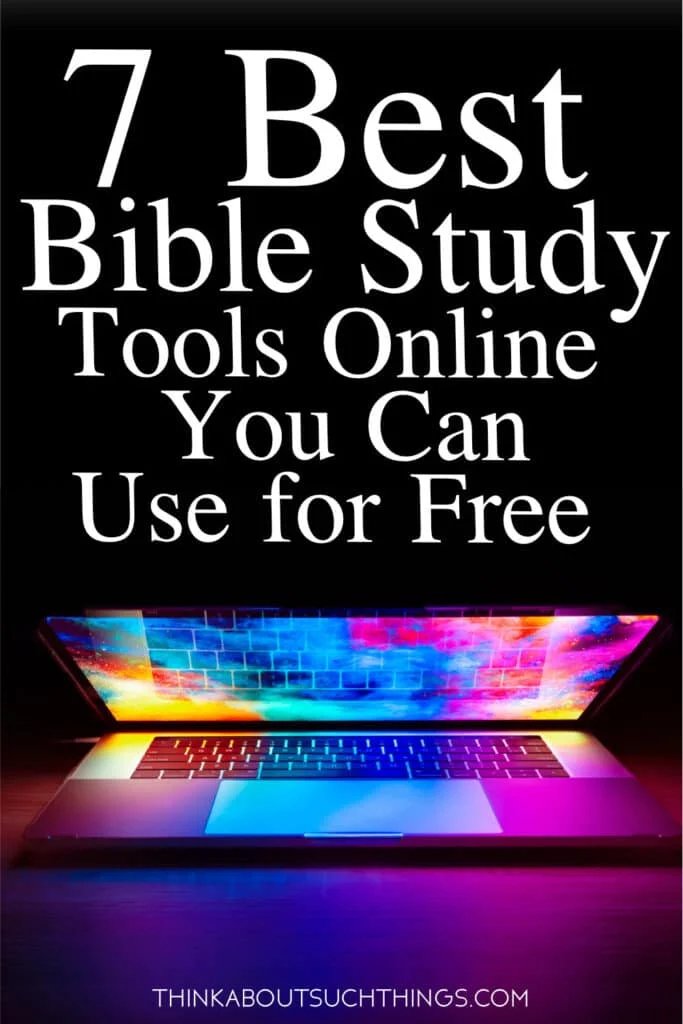 But now with the internet we don't need to have stacks of expensive books to study God's Word. Their are so many online Bible tools it's amazing! And a lot of them are free.
And today I want to explore what I believe to be the best Bible study tools online. So, get ready to bookmark some amazing Bible sites!
Free Bible Study Tools Online
I want to say that all Bible Study Tools whether online, software, or in books take a little time to learn. And some are easier than others.
I encourage you to play around on these sites. Click and explore what they have. This will help you become familiar with their platform when you do start a study.
Blue Letter Bible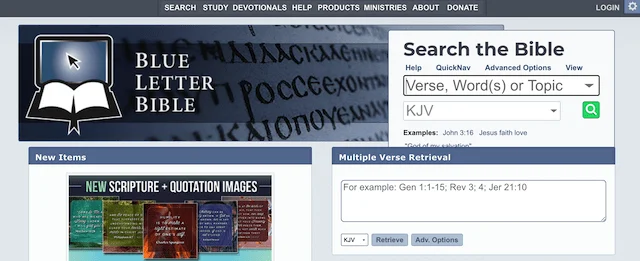 Blue Letter Bible is an incredible online Bible tool. If you click into the study area you will see tons of features and resources. Here is a quick snippet below: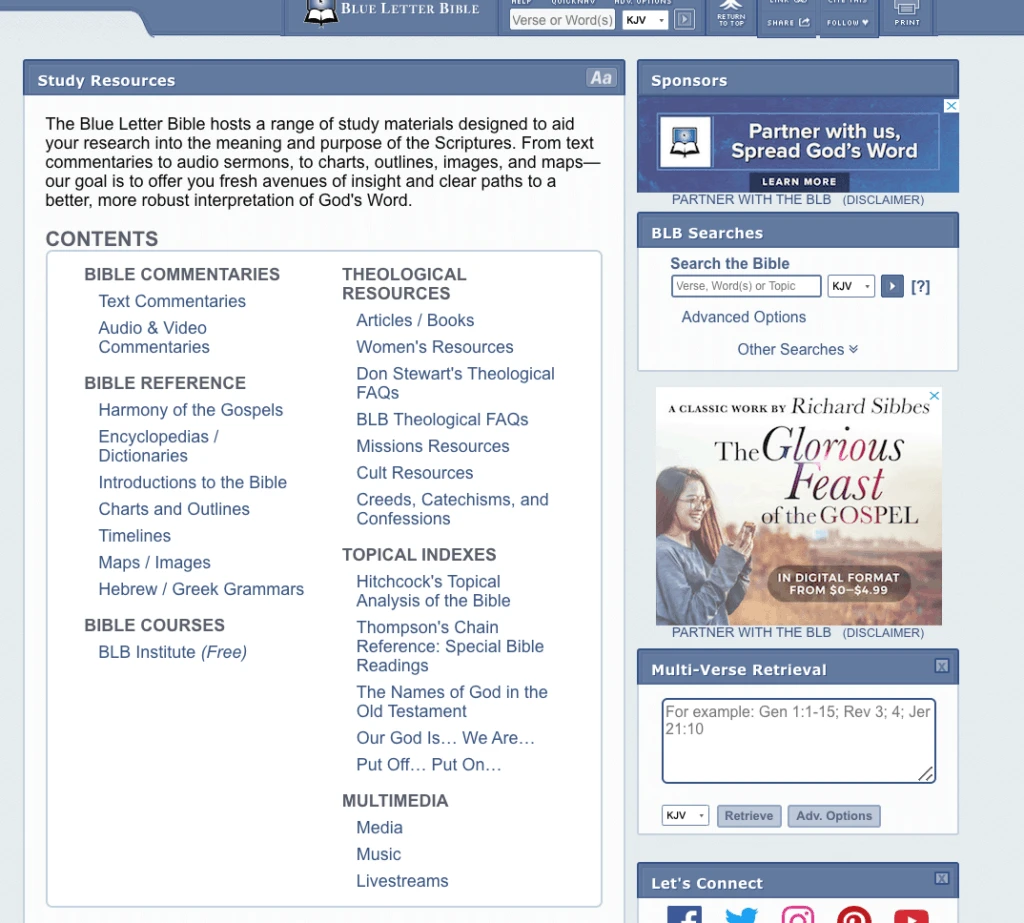 One of my favorite features is that when looking up scripture you can quickly click the Strongs Concordance button and have your search results have hyperlinks to the Hebrew and Greek words in scripture! No need to pull out your 30lb Strong Concordance and flip through a 1000 pages to find the meaning to a word!
Other Cool Features:
Over 80 Commentaries (Text, Audio, and Video)
Offers Free Online Bible courses at Study.Bible
How to use Blue Letter Bible section. Helpful videos and articles so you can get everything out of the all the resources they offer.
They have apps for both IOS and Android
BibleGateway

BibleGateway has slew of Bible translations! This is helpful when needing to compare verses. On top of it they offer the Bible in many different languages.
Recently they have created a membership called Bible Gateway Plus giving you access to tons of Bible resources.
Sadly, this isn't a free membership, but to be fair the price is rather good. It's only $3.99 a month or $39.99 a year which comes out to $3.33 a month.
I can't tell you if it's worth getting or not. I will probably try out the 30-day free trial sometime this year.
Other Cool Features:
Tons of Bible translations and even audio Bibles
They have apps for both IOS and Android
BibleStudyTools.com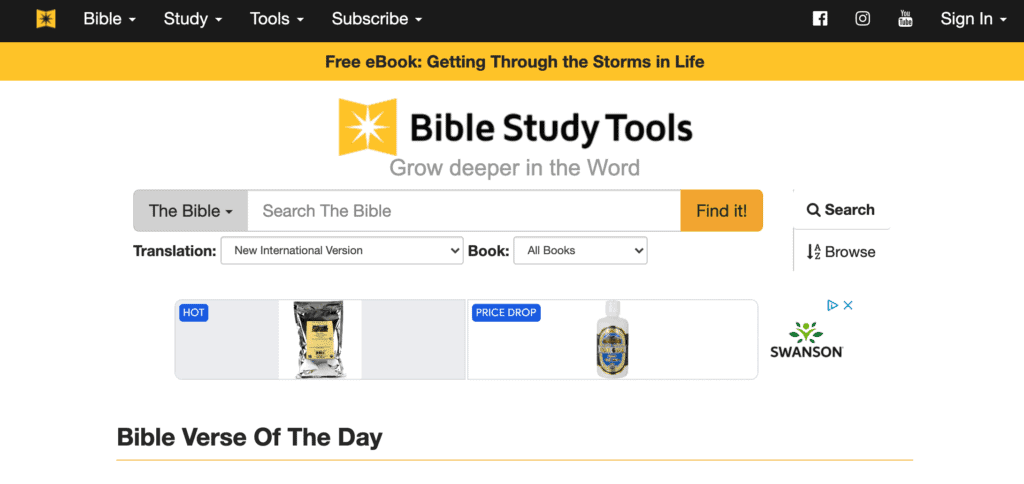 What I love about Biblestudytools.com is their selection of concordances, dictionaries, and encyclopedias… namely:
Nave's Topical Bible
Baker's Evangelical Dictionary
Easton's Bible Dictionary
Hitchcock's Bible Names
Smith's Bible Dictionary
Torrey's Topical Textbook
And the cool thing is that they are connected together with hyperlinks. Making it super easy to hop from one to the other as you study! WINNING!
Other Cool Features:
They have a YouTube channel that has cool Bible videos.
They have an app for IOS and Android
Christian Classics Ethereal Library (ccel.org)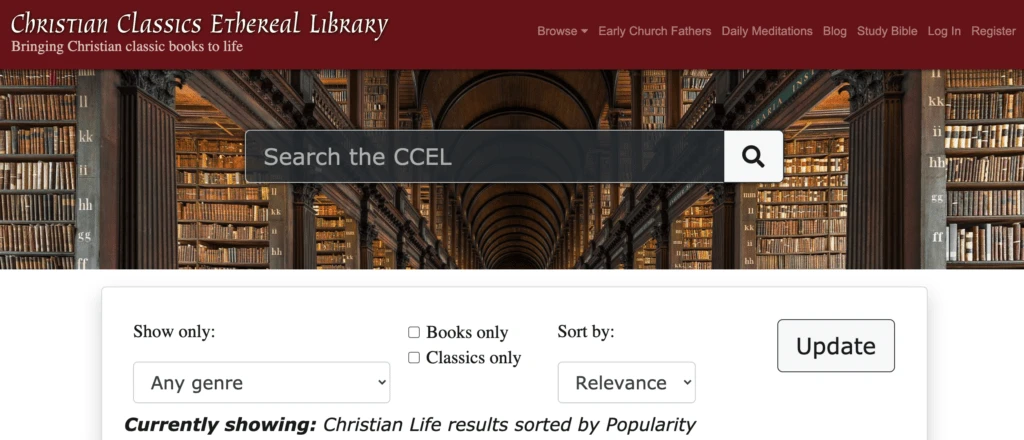 Now this site is a lot different than the previous ones we have looked at. But this online bible study tool is COOL.
The best way for me to describe it is…that you have died and gone to commentary heaven. You have access to 100's of classic Christian literature and commentaries.
For example here is a popular book from R.A Torrey. You have the option to read online, mobile, or download! How cool is that?
Other Cool Features:
The have over 190 Audio Books
They have the early church father's writings
BibleProject

Bibleproject is a neat site that helps you dig deeper into God's word through animated videos. In the Bible Studies section they have lesson you can click on go through.
Here is one of their videos so you can get a feel for what they do.
Biblehub
I really enjoy Biblehub for a few reasons. One it's ability for you to use the parallel function. You can look at one verse and compare it with over 30 other version on your screen. Screenshot below: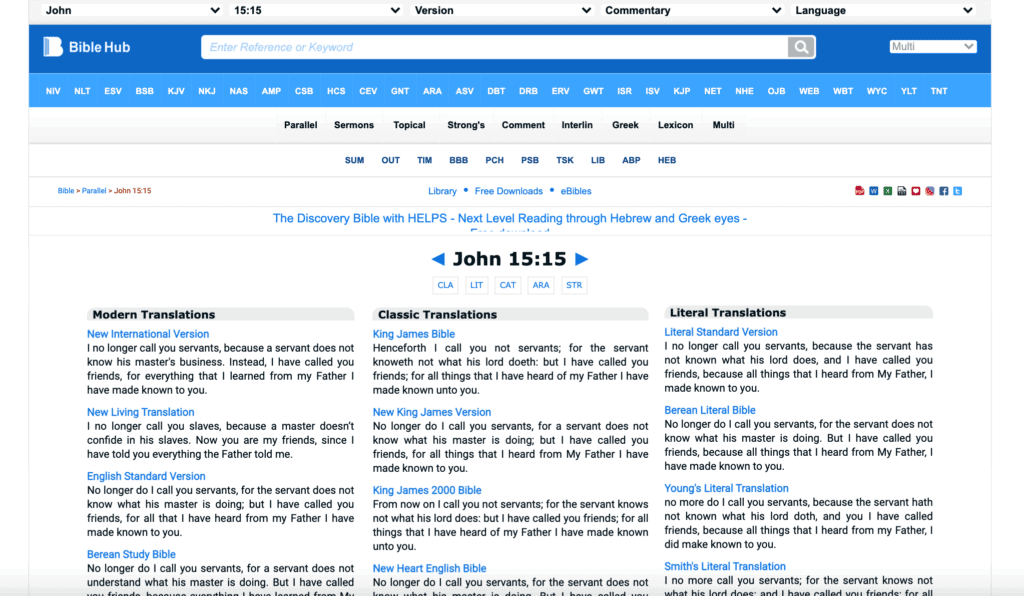 The second feature I love is when you click on topical. For example I took Numbers 1:1 and it broke down the people, places, themes, outline and more. Everything is hyperlinked so you can click and learn more.
If you are studying a chapter or book in the Bible this would be incredibly helpful.
Other Cool Features:
You can parallel whole chapters.
They have an area you can download different Bible translations.
Biblical Training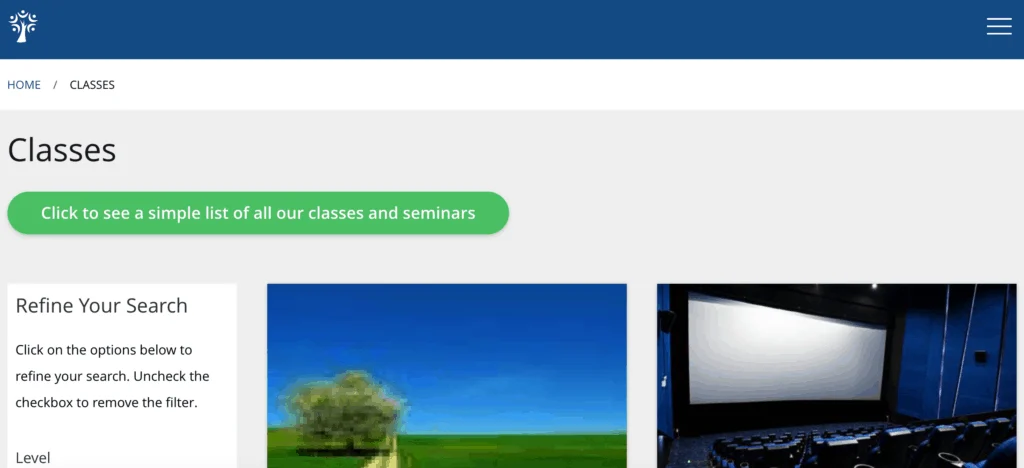 This online tool for studying the Bible is all about lectures and classes. They are taught by seminary professors and are 100% free! If you are doing a study on a certain topic it would be good to hop over to Bibletraining.org and see if there is a class you can take on the subject as well.
Here is a snapshot of all the subjects they cover. They even have courses in other languages.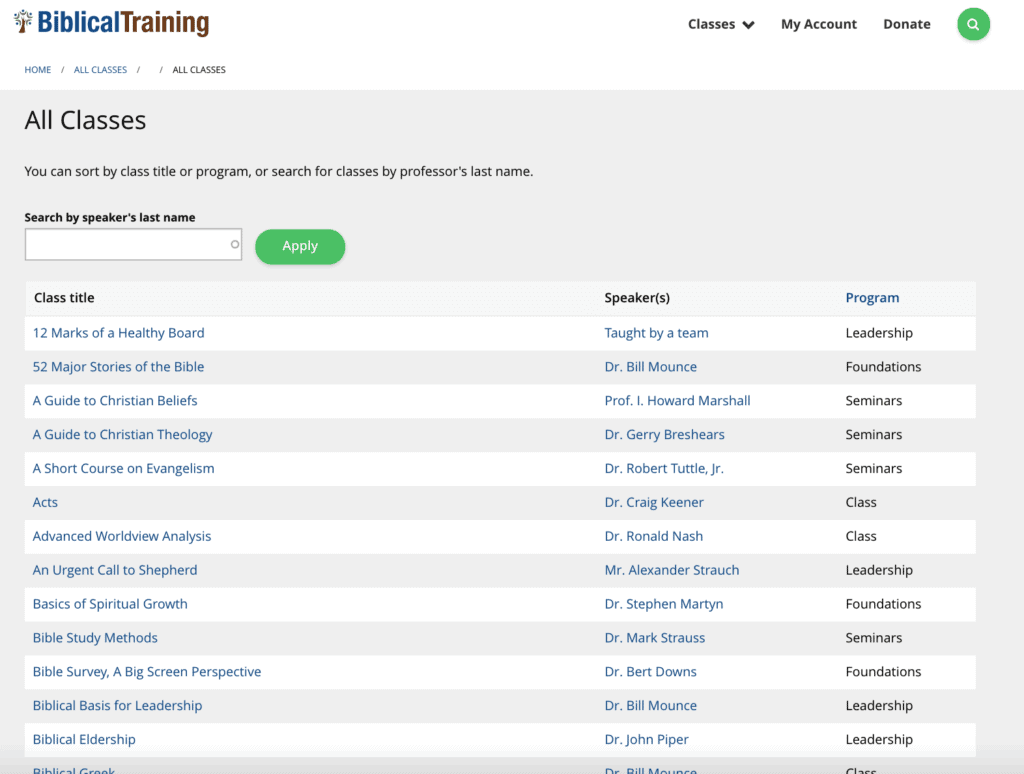 Other Cool Features:
You can earn a diploma through their tracks. These are paid courses but do provide you with CEU credits.
They have an app for IOS and Android
---
The internet has opened us to an amazing amount go Bible resources and I believe these are some of the best Bible Study Tools Online. But I know there could be others I have missed!
If there is a online Bible resource you love and I didn't mention…please share it below in the comments. This will help me and others who read it! Let's help each other go deeper into God's Word!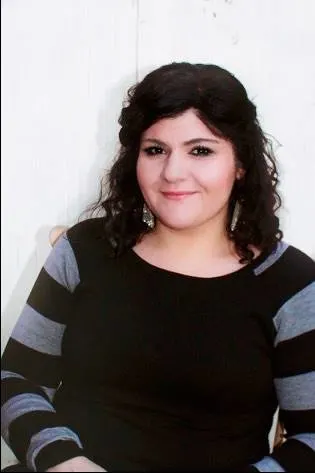 Melissa is a passionate minister, speaker and an ongoing learner of the Bible. She has been involved in church and vocational ministry for over 18 years. And is the founder of Think About Such Things. She has the heart to equip the saints by helping them get into the Word of God and fall more in love with Jesus. She also enjoys family, cooking, and reading.
She has spoken in churches in California, Oregon, Texas, and Mexico and has been featured in Guidepost Magazine and All Recipes Magazine. Read More…