In this lesson we will look at who Barabbas in the Bible was and the life lessons we can learn from him. Even from the smallest of character we can learn and glean from. So, grab your Bible and let's get started…
The Bible is FILLED with stories about amazing men and women. But Barabbas is one character in the Bible that we rarely pay attention to.
This is because his story seems short and we don't see anything we can learn from him. We instead focus on Jesus and how He was treated unfairly when Barabbas was released in His place.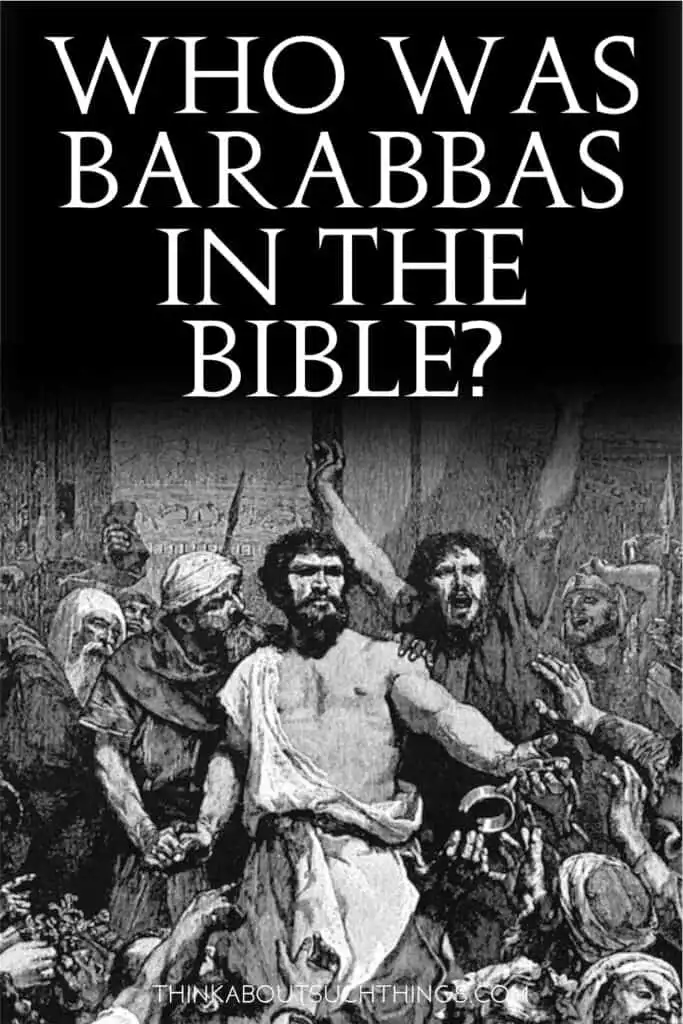 One thing we always remember about Barabbas is that he was released from prison upon the insistence of the Jews. They preferred to have him set free as opposed to Jesus, whom they condemned to crucifixion.
But who was Barabbas, and what can we learn from him?
Who Was Barabbas in the Bible?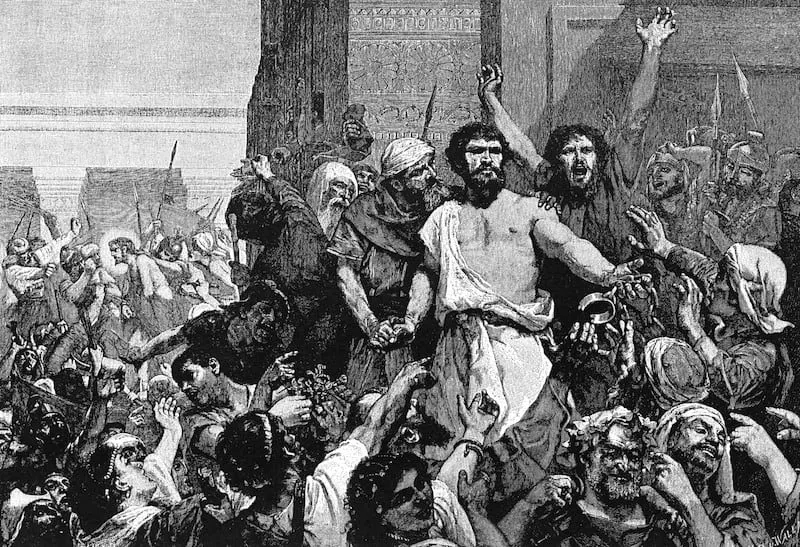 Now it was the custom at the festival to release a prisoner whom the people requested. A man called Barabbas was in prison with the insurrectionists who had committed murder in the uprising. The crowd came up and asked Pilate to do for them what he usually did.
"Do you want me to release to you the king of the Jews?" asked Pilate, knowing it was out of self-interest that the chief priests had handed Jesus over to him. But the chief priests stirred up the crowd to have Pilate release Barabbas instead.
"What shall I do, then, with the one you call the king of the Jews?" Pilate asked them.
"Crucify him!" they shouted.
"Why? What crime has he committed?" asked Pilate.
But they shouted all the louder, "Crucify him!"
Wanting to satisfy the crowd, Pilate released Barabbas to them. He had Jesus flogged, and handed him over to be crucified. – Mark 15:6-15
I am trying out this new little way of doing facts on Bible characters. I first tried it out on my King Uzziah post, and I thought I would do it here with Barabbas as well. You can click through the facts below and/or read the section after it.
Facts About Barabbas
The name Barabbas (Bar Abba) means "son of the father" or "son of the rabbi." Barabbas was a criminal, and the Bible describes him in different ways. Matthew 27:16 refers to him as a notorious prisoner, and this suggests that this may not have been the first time he was in prison. He must have been one who gave prison warders a hard time.
Mark 15:7 and Luke 23:19 say that he was thrown into prison with his fellow rebels because they had committed murder in a particular rebellion. Barabbas was a murderer and a rebel who did not respect the authorities of the land.
John 18:40 calls Barabbas a robber, meaning that he also stole from others in addition to his other crimes. He appears to be a hardened criminal that was better off in jail.
The above is the profile of the man that the Jews wanted released in place of Jesus. This is how much they hated Jesus, and wanted to see Him condemned to death, not knowing that His death was for their redemption.
You may be wondering what you can possibly learn from Barabbas, but read on, you will find a thing or two.
What Can We Learn from Barabbas?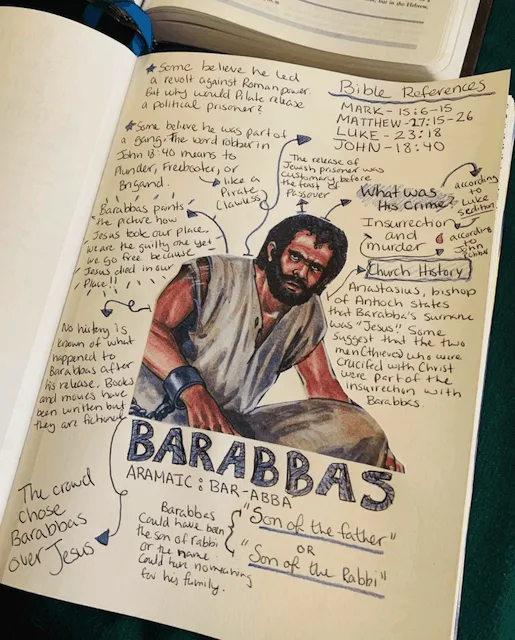 The biggest and most important lesson we learn from Barabbas is how his freedom is similar to the freedom we received from Jesus. It was customary for the governor to release a prisoner during the Passover Feast.
When Pilate asked the Jews who he should release between Barabbas and Jesus, they said they wanted Barabbas (Matthew 27:15-17). The guilty man was released instead of the righteous one.
Barabbas mirrors our nature before Jesus redeemed us from our sins. We were sinners who violated the Word of God and were headed for eternal condemnation.
Then, Jesus came and died in our place, and set us free from eternal death. We, just like Barabbas, were released when Jesus died in our place.
Galatians 5:1 tells us that it is for freedom that Christ has set us free. This is only possible because He gave up His life for us. As believers, we should, therefore, not let ourselves be burdened again by a yoke of slavery to sin.
Barabbas was one who was a slave to sin because he had a bad reputation. He did not deserve to be set free, and we too don't deserve the freedom Jesus gave us.
We receive the gift of salvation by the grace for God (Ephesians 2:8-9). It is a gift God gave us, and when we receive it, our sins are forgiven, and we are set free from the kingdom of darkness.
We don't do anything to receive God's salvation through Jesus, and there is nothing anyone can do to deserve it. This shows us what a loving Father God is to us, and that He wants us to live a righteous life that honors Him.
The Jews did not see that the One they condemned to death on a cross is the only One who could set them free from their bondage. They did not know that one day they would know His true identity and worship Him.
When Jesus breathed His last, the centurion who was present said, "Truly this Man was the Son of God." The supernatural events that happened at the death of Jesus made those present to recognize that He was not just a man. He was the Son of God like He had told them earlier.
What Happens When We Are Set Free?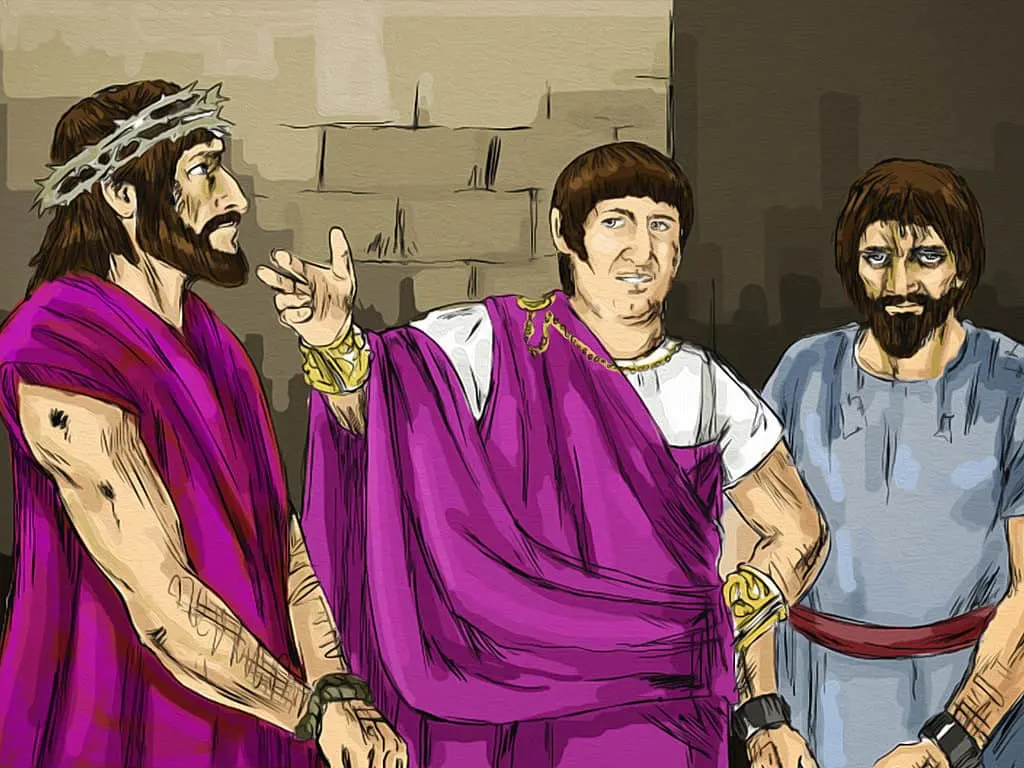 We don't know what Barabbas did after his release from prison, and whether he ever reformed. But unlike Barabbas, when Jesus sets us free, we live a righteous life because He helps us do so by His Spirit. Jesus is not here with us physically, but He lives in us by the Holy Spirit. God knows that without His help, we will go back to our lives of sin.
Jesus sets us free so that we can worship and serve God without anything holding us back. God has a purpose for each of us, and He helps us fulfill it when we accept Christ as Lord and Savior.
According to 2 Corinthians 5:15, Jesus died for all in the world so that those who receive Him no longer live for themselves but for Him. We can only live for Him when we are in Him.
In the gospels, we see Jesus delivering people from demonic spirits and healing them from deadly diseases like leprosy. He set them free, and they went to tell others about Him. One such person was a man who had a legion of demons. When Jesus cast the demons out of him, he became sane again and went into the Decapolis (10 cities) to tell people about what Jesus had done for him (Mark 5:20).
When we are under the influence of the kingdom of darkness, we are unable to live for God or serve Him using the gifts He has given us. Our freedom advances the Kingdom of God, and defeats the devil. After Jesus sets us free, He sends us to the rest of the world to tell others about Him.
---
The glimpse of Barabbas we have in the Bible does not give us much information about him. But the little we know is that he was a sinner in need of the One who was held captive and killed in his place.
When you read the story of Barabbas, let it bubble up thanks to God because the death and resurrection of Jesus reconciled us to Him, and we can fellowship with Him today. We are truly free because Jesus set us free out of His great love for us.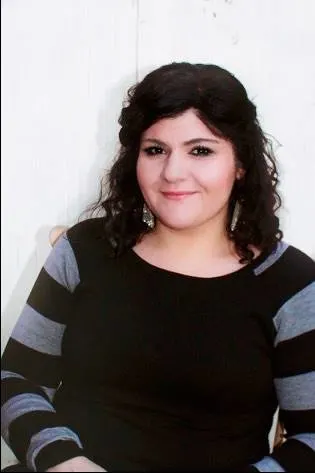 Melissa is a passionate minister, speaker and an ongoing learner of the Bible. She has been involved in church and vocational ministry for over 18 years. And is the founder of Think About Such Things. She has the heart to equip the saints by helping them get into the Word of God and fall more in love with Jesus. She also enjoys family, cooking, and reading.
She has spoken in churches in California, Oregon, Texas, and Mexico and has been featured in Guidepost Magazine and All Recipes Magazine. Read More…