In this post we will explore an inspiring collection of Bible verses about light. From scriptures about God's light shining to Bible verses about light and darkness. Grab your Bible and let's get started….
How many Bible verses about light? According to the Strong Concordance, light is referenced 272 times in the KJV. It's safe to say that the Bible is filled with verses about light.
It's one of those things that when we think of God and heaven we know there is light. In this collection of scriptures, we will look at just 29 verses that talk about light. These are verses you may or may not be familiar with.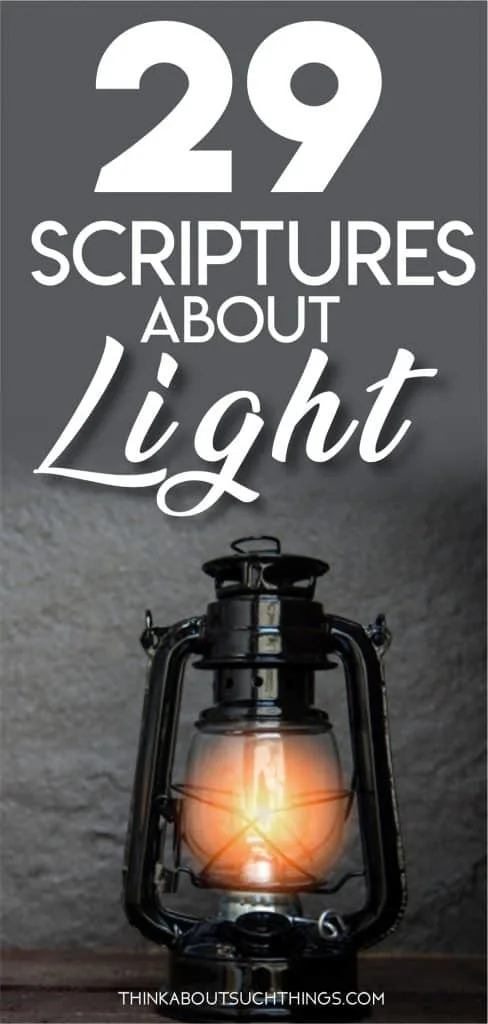 Because light is written in different ways in the Bible you will find a lot of verses that will show these references:
God's Light
God shining on us
Being a light to others (light in the world or light in the darkness)
The contrast between light and darkness
If you are studying on the topic of light in the Bible then please take this post as a small resource for you to continue in your study.
Before we start I want to share this quote about light from Corrie Ten Boom (click for more quotes!).
In darkness God's truth shines most clear.

Corrie Ten Boom
Bible Scriptures about Light
All verses below are from the NKJV. You can hover over the reference and you can check out the Amplified translation of the Bible verse. If you would like to check out other translations then head over to Bible Gateway.
---
Psalm 119:105 NKJV – 105 Your word is a lamp to my feet And a light to my path.
Matthew 4:16 NKJV – 16 The people who sat in darkness have seen a great light, And upon those who sat in the region and shadow of death Light has dawned."
Matthew 5:14-16 NKJV – 14 "You are the light of the world. A city that is set on a hill cannot be hidden. 15 "Nor do they light a lamp and put it under a basket, but on a lampstand, and it gives light to all [who are] in the house. 16 "Let your light so shine before men, that they may see your good works and glorify your Father in heaven.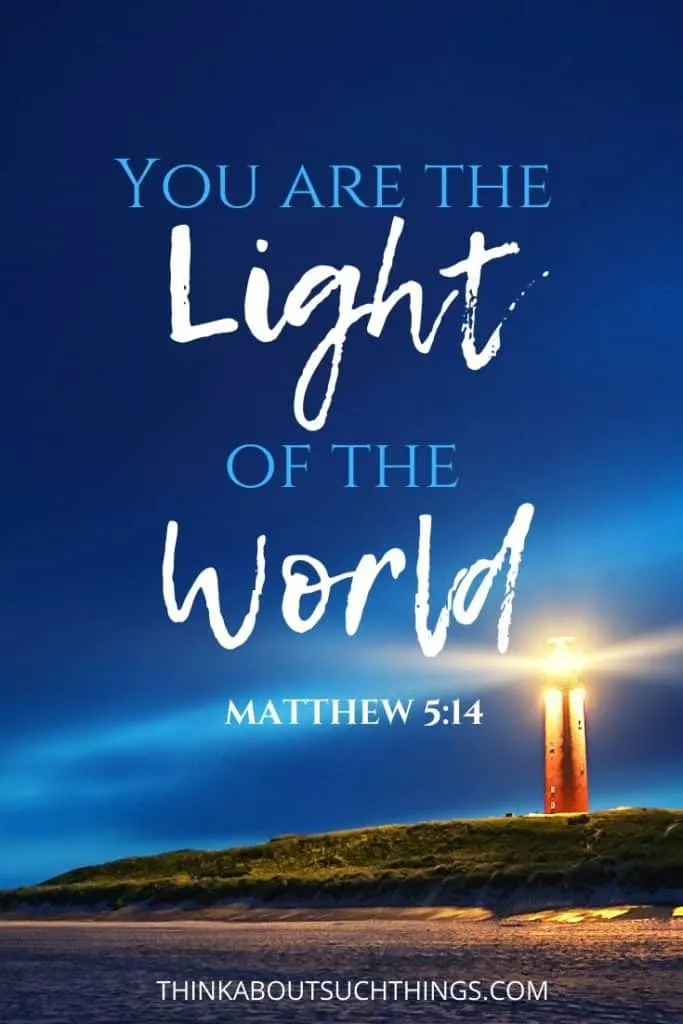 John 1:5 NKJV – 5 And the light shines in the darkness, and the darkness did not comprehend it.
John 8:12 NKJV – 12 Then Jesus spoke to them again, saying, "I am the light of the world. He who follows Me shall not walk in darkness, but have the light of life."
Psalm 31:16 NKJV – 16 Make Your face shine upon Your servant; Save me for Your mercies' sake.
1 John 1:5-9 NKJV – 5 This is the message which we have heard from Him and declare to you, that God is light and in Him is no darkness at all. 6 If we say that we have fellowship with Him, and walk in darkness, we lie and do not practice the truth. 7 But if we walk in the light as He is in the light, we have fellowship with one another, and the blood of Jesus Christ His Son cleanses us from all sin. 8 If we say that we have no sin, we deceive ourselves, and the truth is not in us. 9 If we confess our sins, He is faithful and just to forgive us [our] sins and to cleanse us from all unrighteousness.
Genesis 1:3 NKJV – 3 Then God said, "Let there be light"; and there was light.
Numbers 6:24-26 NKJV – 24 "The LORD bless you and keep you; 25 The LORD make His face shine upon you, And be gracious to you; 26 The LORD lift up His countenance upon you, And give you peace." '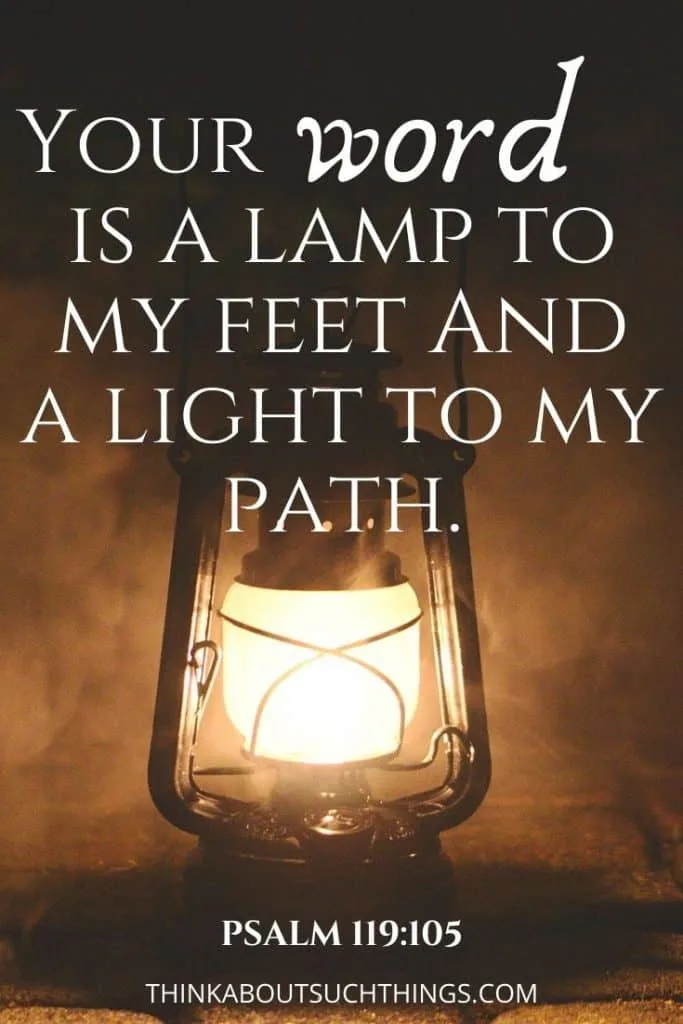 Psalm 27:1 NKJV – 1 [A Psalm] of David. The LORD is my light and my salvation; Whom shall I fear? The LORD [is] the strength of my life; Of whom shall I be afraid?
John 12:35-37 NKJV – 35 Then Jesus said to them, "A little while longer the light is with you. Walk while you have the light, lest darkness overtake you; he who walks in darkness does not know where he is going. 36 "While you have the light, believe in the light, that you may become sons of light." These things Jesus spoke, and departed, and was hidden from them. 37 But although He had done so many signs before them, they did not believe in Him,
Micah 7:8 NKJV – 8 Do not rejoice over me, my enemy; When I fall, I will arise; When I sit in darkness, The LORD [will be] a light to me.
Psalm 18:28 NKJV – 28 For You will light my lamp; The LORD my God will enlighten my darkness.
Ephesians 5:8-14 NKJV – 8 For you were once darkness, but now [you are] light in the Lord. Walk as children of light 9 (for the fruit of the Spirit [is] in all goodness, righteousness, and truth), 10 finding out what is acceptable to the Lord. 11 And have no fellowship with the unfruitful works of darkness, but rather expose [them]. 12 For it is shameful even to speak of those things which are done by them in secret. 13 But all things that are exposed are made manifest by the light, for whatever makes manifest is light. 14 Therefore He says: "Awake, you who sleep, Arise from the dead, And Christ will give you light."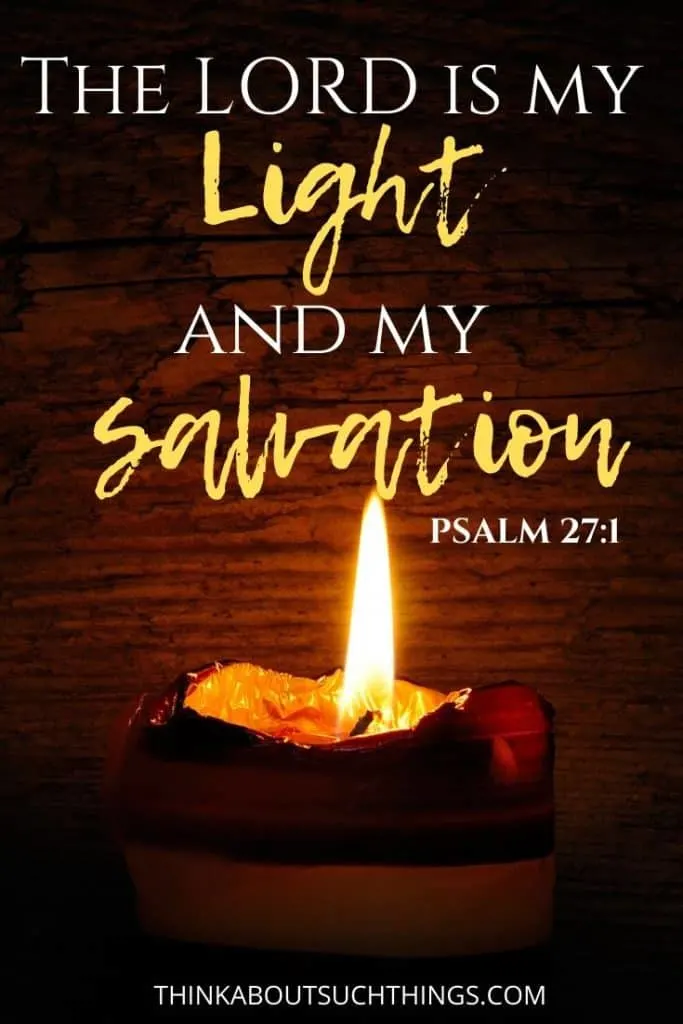 Acts 26:22-23 NKJV – 22 "Therefore, having obtained help from God, to this day I stand, witnessing both to small and great, saying no other things than those which the prophets and Moses said would come– 23 "that the Christ would suffer, that He would be the first to rise from the dead, and would proclaim light to the [Jewish] people and to the Gentiles."
Psalm 80:19 NKJV – 19 Restore us, O LORD God of hosts; Cause Your face to shine, And we shall be saved!
Luke 11:34-35 NKJV – 34 "The lamp of the body is the eye. Therefore, when your eye is good, your whole body also is full of light. But when [your eye] is bad, your body also [is] full of darkness. 35 "Therefore take heed that the light which is in you is not darkness.
Isaiah 60:1 NKJV – 1 Arise, shine; For your light has come! And the glory of the LORD is risen upon you.
Ephesians 1:18 NKJV – 18 the eyes of your understanding being enlightened; that you may know what is the hope of His calling, what are the riches of the glory of His inheritance in the saints,
Psalm 37:5-6 NKJV – 5 Commit your way to the LORD, Trust also in Him, And He shall bring [it] to pass. 6 He shall bring forth your righteousness as the light, And your justice as the noonday.
Psalm 119:130 NKJV – 130 The entrance of Your words gives light; It gives understanding to the simple.
Isaiah 9:2-3 NKJV – 2 The people who walked in darkness Have seen a great light; Those who dwelt in the land of the shadow of death, Upon them a light has shined. 3 You have multiplied the nation [And] increased its joy; They rejoice before You According to the joy of harvest, As [men] rejoice when they divide the spoil.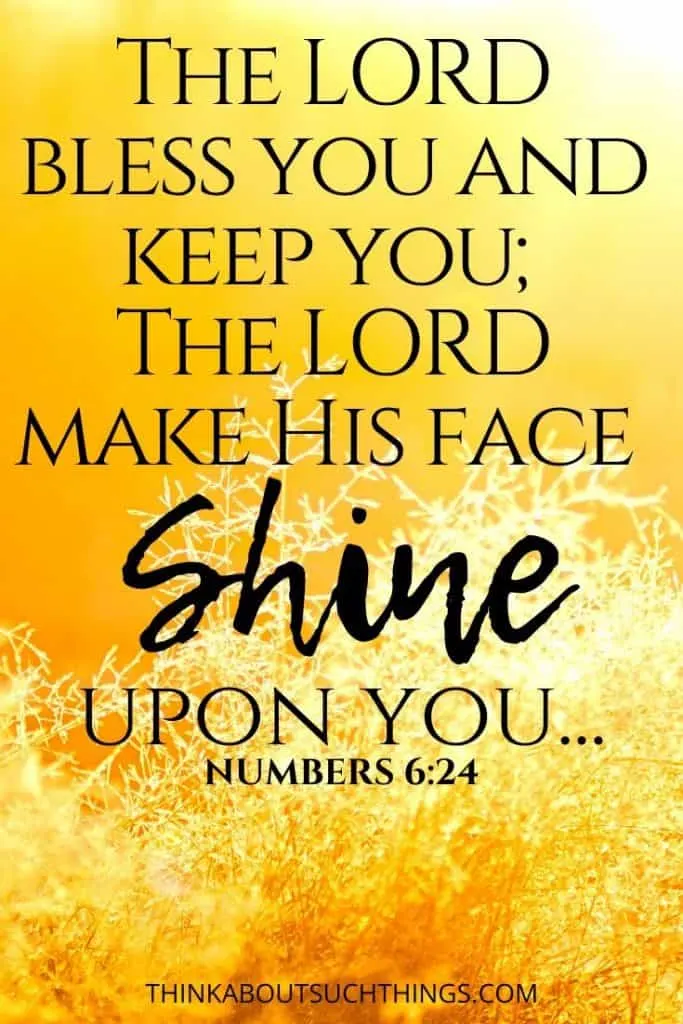 2 Corinthians 6:14 NKJV – 14 Do not be unequally yoked together with unbelievers. For what fellowship has righteousness with lawlessness? And what communion has light with darkness?
James 1:17 NKJV – 17 Every good gift and every perfect gift is from above, and comes down from the Father of lights, with whom there is no variation or shadow of turning.
1 Peter 2:9 NKJV – 9 But you [are] a chosen generation, a royal priesthood, a holy nation, His own special people, that you may proclaim the praises of Him who called you out of darkness into His marvelous light;
Acts 13:47 NKJV – 47 "For so the Lord has commanded us: 'I have set you as a light to the Gentiles, That you should be for salvation to the ends of the earth.' "
Ecclesiastes 2:13 NKJV – 13 Then I saw that wisdom excels folly As light excels darkness.
Revelation 21:23 NKJV – 23 The city had no need of the sun or of the moon to shine in it, for the glory of God illuminated it. The Lamb is its light.
Quick Reference List of Scriptures on Topic
Like I do with all my topical Bible verses here is a simple reference list of Bible verses about light. I hope this makes it easy for you to jot down these verses in your journal or Bible for future use or study.
List of Light Bible Verses
Psalm 119:105
Matthew 4:16
Matthew 5:14-16
John 1:5
John 8:12
Psalm 31:16
Genesis 1:3
1 John 1:5-9
Numbers 6:24-26
Psalm 27:1
John 12:35-37
Micah 7:8
Psalm 18:28
Ephesians 5:8-14
Acts 26:22-23
Psalm 80:19
Luke 11:34-35
Isaiah 60:1
Ephesians 1:18
Psalm 37:5-6
Psalm 119:130
Isaiah 9:2-3
2 Corinthians 6:14
John 12:36-37
James 1:17
1 Peter 2:9
Acts 13:47
Ecclesiastes 2:13
Revelation 21:23
---
I hope these verses have encouraged you in your venture in growing in God and learning to be His light to this world. If you would like to learn more then I recommend Derek Prince's Book Living as Salt and Light.
Feel free to drop me a comment below! I would love what God is doing in your life!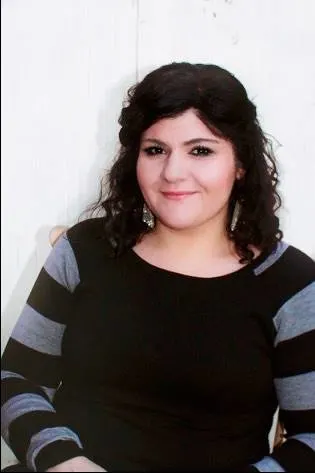 Melissa is a passionate minister, speaker and an ongoing learner of the Bible. She has been involved in church and vocational ministry for over 18 years. And is the founder of Think About Such Things. She has the heart to equip the saints by helping them get into the Word of God and fall more in love with Jesus. She also enjoys family, cooking, and reading.
She has spoken in churches in California, Oregon, Texas, and Mexico and has been featured in Guidepost Magazine and All Recipes Magazine. Read More…