A collection of Bible verses about perseverance. God has called us to run the race! Let's do it with excellence.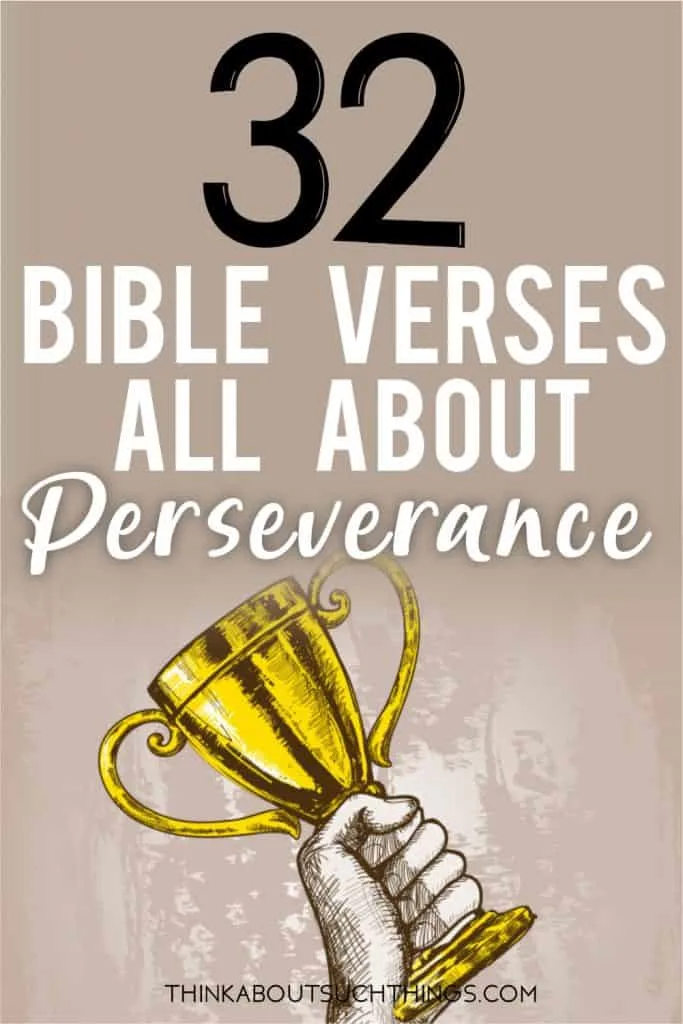 I believe the body of Christ is at a place where we need to learn to embrace what it means to persevere. The early church knew they had to with all the persecution and attack they received.
But now in our modern world, we are extremely comfortable and we rather not rock the boat. And if the boat does it rocked many want to bail ship. It's a sad reality.
Jesus never promised us sunshine, rainbows, and lollipops in this world. He promised something much better…He promised peace, joy, love, strength, eternal life and so much more.
Things will hit the fan sooner or later and this is where our faith is tested. This is when perseverance needs to step up to the plate. Will we run in such a way that we will win the race? (1 Corinthians 9:24)
So, we will look at some powerful scriptures on perseverance. For more verses that work well with these checks out:
Bible Verses on Perseverance
All verses below are from the NKJV. You can hover over the reference and you can check out the Amplified translation of the Bible verse. If you would like to check out other translations then head over to Bible Gateway.
Before we start I wanted to share what the Webster Dictionary defines what perseverance means. As you read these verses let the meaning of the word steep in your heart.

---
Galatians 6:9 NKJV – 9 And let us not grow weary while doing good, for in due season we shall reap if we do not lose heart.
Psalm 16:8 NKJV – 8 I have set the LORD always before me; Because [He is] at my right hand I shall not be moved.
Romans 12:12 NKJV – 12 rejoicing in hope, patient in tribulation, continuing steadfastly in prayer;
James 1:2-4 NKJV – 2 My brethren, count it all joy when you fall into various trials, 3 knowing that the testing of your faith produces patience. 4 But let patience have [its] perfect work, that you may be perfect and complete, lacking nothing.
1 Timothy 6:12 NKJV – 12 Fight the good fight of faith, lay hold on eternal life, to which you were also called and have confessed the good confession in the presence of many witnesses.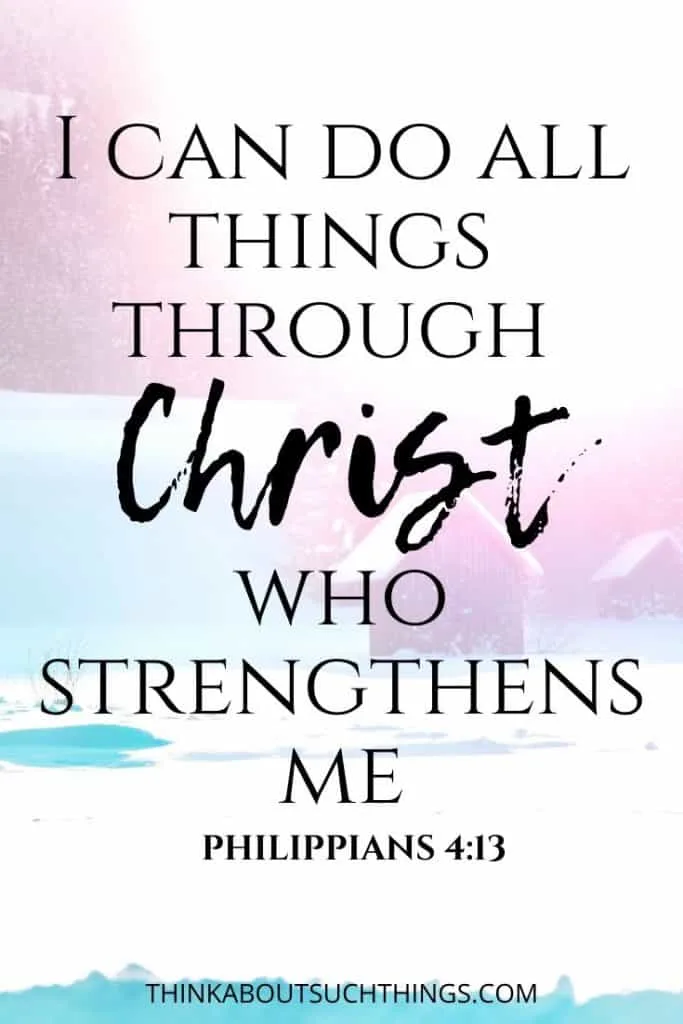 1 Peter 5:7 NKJV – 7 casting all your care upon Him, for He cares for you.
Ephesians 6:18 NKJV – 18 praying always with all prayer and supplication in the Spirit, being watchful to this end with all perseverance and supplication for all the saints–
Isaiah 40:31 NKJV – 31 But those who wait on the LORD Shall renew [their] strength; They shall mount up with wings like eagles, They shall run and not be weary, They shall walk and not faint.
2 Thessalonians 1:4-5 NKJV – 4 so that we ourselves boast of you among the churches of God for your patience and faith in all your persecutions and tribulations that you endure, 5 [which is] manifest evidence of the righteous judgment of God, that you may be counted worthy of the kingdom of God, for which you also suffer;
Hebrews 12:1-3 NKJV – 1 Therefore we also, since we are surrounded by so great a cloud of witnesses, let us lay aside every weight, and the sin which so easily ensnares [us], and let us run with endurance the race that is set before us, 2 looking unto Jesus, the author and finisher of [our] faith, who for the joy that was set before Him endured the cross, despising the shame, and has sat down at the right hand of the throne of God. 3 For consider Him who endured such hostility from sinners against Himself, lest you become weary and discouraged in your souls.
Psalm 55:22 NKJV – 22 Cast your burden on the LORD, And He shall sustain you; He shall never permit the righteous to be moved.
Revelation 3:11 NKJV – 11 "Behold, I am coming quickly! Hold fast what you have, that no one may take your crown.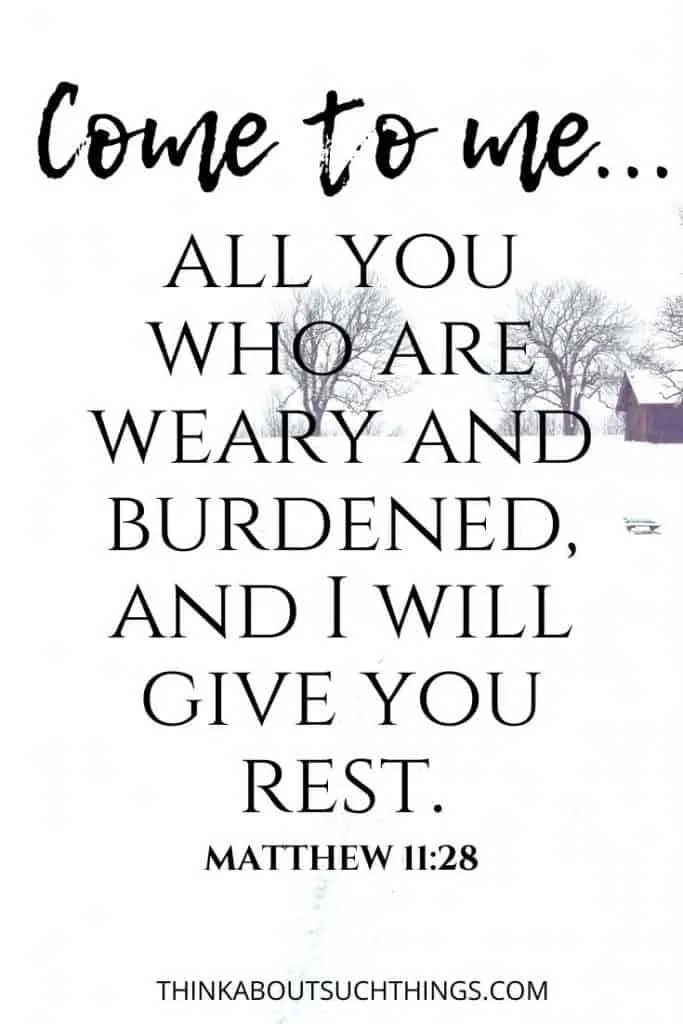 Hebrews 10:36 NKJV – 36 For you have need of endurance, so that after you have done the will of God, you may receive the promise:
2 Timothy 2:12 NKJV – 12 If we endure, We shall also reign with [Him]. If we deny [Him], He also will deny us.
Matthew 24:9-13 NKJV – 9 "Then they will deliver you up to tribulation and kill you, and you will be hated by all nations for My name's sake. 10 "And then many will be offended, will betray one another, and will hate one another. 11 "Then many false prophets will rise up and deceive many. 12 "And because lawlessness will abound, the love of many will grow cold. 13 "But he who endures to the end shall be saved.
James 1:12 NKJV – 12 Blessed [is] the man who endures temptation; for when he has been approved, he will receive the crown of life which the Lord has promised to those who love Him.
Isaiah 40:29 NKJV – 29 He gives power to the weak, And to [those who have] no might He increases strength.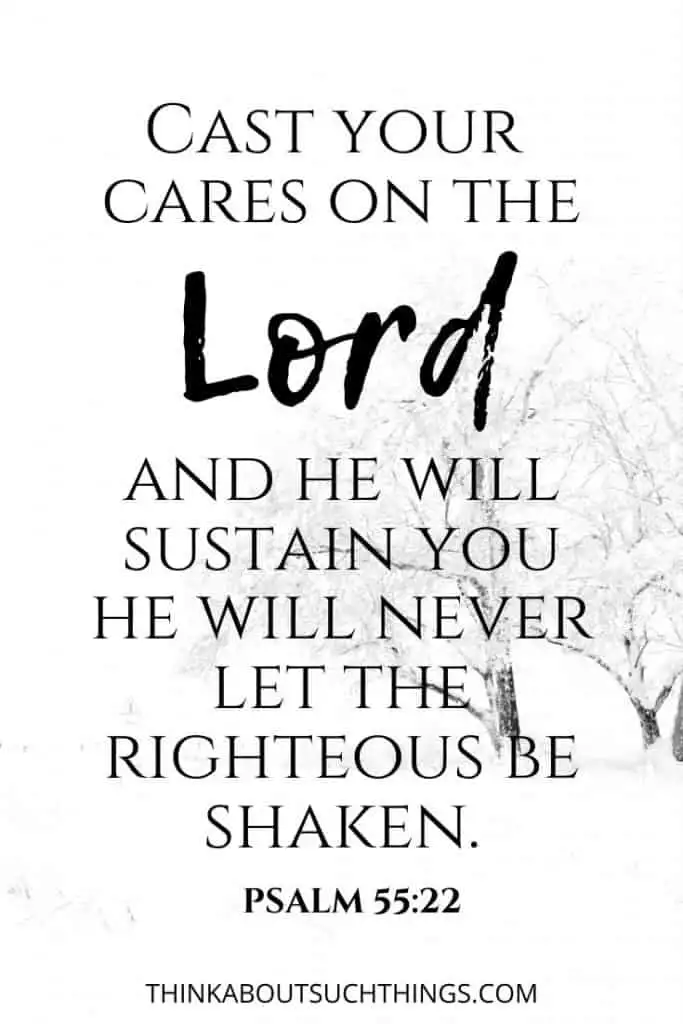 1 Corinthians 13:6-7 NKJV – 6 does not rejoice in iniquity, but rejoices in the truth; 7 bears all things, believes all things, hopes all things, endures all things.
Matthew 11:28 NKJV – 28 "Come to Me, all [you] who labor and are heavy laden, and I will give you rest.
1 Peter 1:4-9 NKJV – 4 to an inheritance incorruptible and undefiled and that does not fade away, reserved in heaven for you, 5 who are kept by the power of God through faith for salvation ready to be revealed in the last time. 6 In this you greatly rejoice, though now for a little while, if need be, you have been grieved by various trials, 7 that the genuineness of your faith, [being] much more precious than gold that perishes, though it is tested by fire, may be found to praise, honor, and glory at the revelation of Jesus Christ, 8 whom having not seen you love. Though now you do not see [Him], yet believing, you rejoice with joy inexpressible and full of glory, 9 receiving the end of your faith–the salvation of [your] souls.
Isaiah 41:10 NKJV – 10 Fear not, for I [am] with you; Be not dismayed, for I [am] your God. I will strengthen you, Yes, I will help you, I will uphold you with My righteous right hand.'
Philippians 4:13 NKJV – 13 I can do all things through Christ who strengthens me.
1 Peter 4:16 NKJV – 16 Yet if [anyone suffers] as a Christian, let him not be ashamed, but let him glorify God in this matter.
James 5:11 NKJV – 11 Indeed we count them blessed who endure. You have heard of the perseverance of Job and seen the end [intended by] the Lord–that the Lord is very compassionate and merciful.
Philippians 3:14 NKJV – 14 I press toward the goal for the prize of the upward call of God in Christ Jesus.
Psalm 121:1-2 NKJV – 1 A Song of Ascents. I will lift up my eyes to the hills–From whence comes my help? 2 My help [comes] from the LORD, Who made heaven and earth.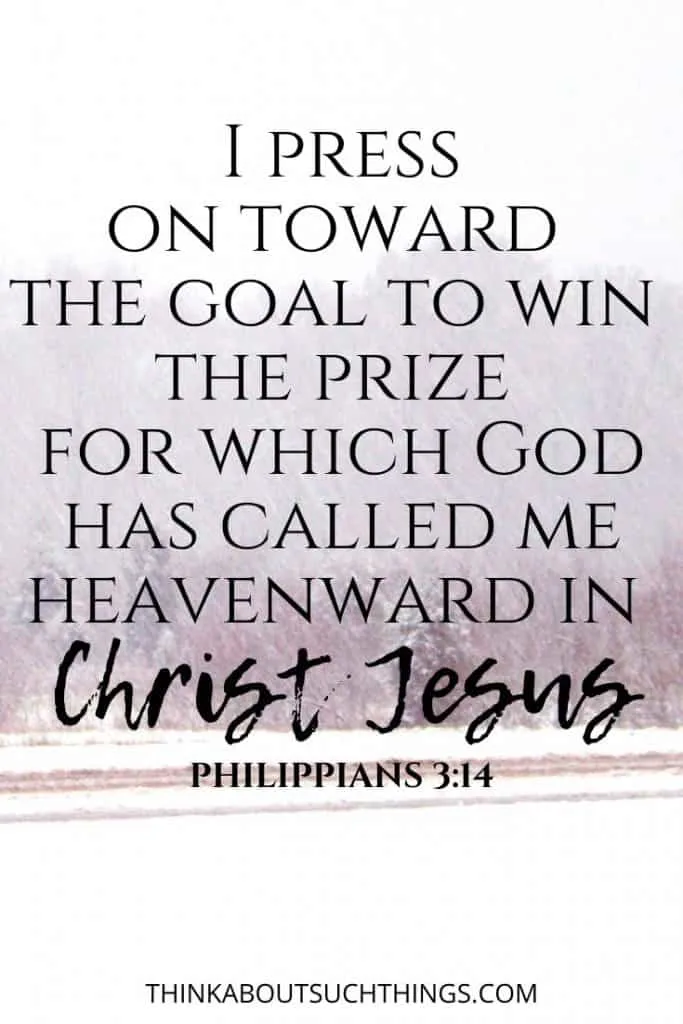 2 Peter 1:5-8 NKJV – 5 But also for this very reason, giving all diligence, add to your faith virtue, to virtue knowledge, 6 to knowledge self-control, to self-control perseverance, to perseverance godliness, 7 to godliness brotherly kindness, and to brotherly kindness love. 8 For if these things are yours and abound, [you] will be neither barren nor unfruitful in the knowledge of our Lord Jesus Christ.
Romans 5:1-5 NKJV – 1 Therefore, having been justified by faith, we have peace with God through our Lord Jesus Christ, 2 through whom also we have access by faith into this grace in which we stand, and rejoice in hope of the glory of God. 3 And not only [that], but we also glory in tribulations, knowing that tribulation produces perseverance; 4 and perseverance, character; and character, hope. 5 Now hope does not disappoint, because the love of God has been poured out in our hearts by the Holy Spirit who was given to us.
Joshua 1:9 NKJV – 9 "Have I not commanded you? Be strong and of good courage; do not be afraid, nor be dismayed, for the LORD your God [is] with you wherever you go."
2 Thessalonians 3:13 NKJV – 13 But [as for] you, brethren, do not grow weary [in] doing good.
Psalm 46:1 NKJV – 1 To the Chief Musician. [A Psalm] of the sons of Korah. A Song for Alamoth. God [is] our refuge and strength, A very present help in trouble.
Quick Reference List of Scriptures on Perseverance
Like I do with all my topical Bible verses here is a simple reference list of Bible verses about light. I hope this makes it easy for you to jot down these verses in your journal or Bible for future use or study.
List of Perseverance Bible Verses
Galatians 6:9
Psalm 16:8
Romans 12:12
James 1:2-4
1 Timothy 6:12
1 Peter 5:7
Ephesians 6:18
Isaiah 40:31
2 Thessalonians 1:4-5
Hebrews 12:1-3
Psalm 55:22
Revelation 3:11
Hebrews 10:36
2 Timothy 2:12
Matthew 24:9-13
James 1:12
Isaiah 40:29
1 Corinthians 13:6-7
Matthew 11:28
1 Peter 1:4-9
Isaiah 41:10
Philippians 4:13
1 Peter 4:16
James 5:11
Hebrews 10:36
Philippians 3:14
Psalm 121:1-2
2 Peter 1:5-8
Romans 5:1-5
Joshua 1:9
2 Thessalonians 3:13
Psalm 46:1
---
I hope these verses have strengthed you in the season you are in. Take heart that God has you and if you hold onto Him He will take you through this storm.
Feel free to drop me a comment below! I would love what God is doing in your life!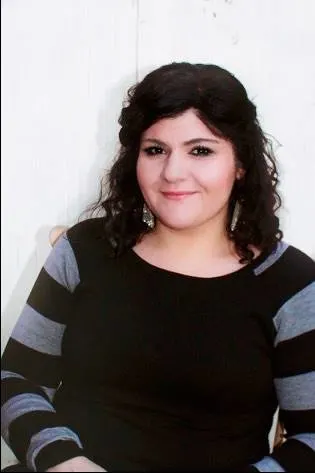 Melissa is a passionate minister, speaker and an ongoing learner of the Bible. She has been involved in church and vocational ministry for over 18 years. And is the founder of Think About Such Things. She has the heart to equip the saints by helping them get into the Word of God and fall more in love with Jesus. She also enjoys family, cooking, and reading.
She has spoken in churches in California, Oregon, Texas, and Mexico and has been featured in Guidepost Magazine and All Recipes Magazine. Read More…