A collection of Bible verses for babies. Great for nurseries, baby showers, baby dedications, baby welcomes and much more!
Children are truly a blessing from the Lord. And I wanted to share some Bible verses that will bless your little one that is here or to come (or someone else's little one).
There are lots of ways you can use these. Here are a few ideas…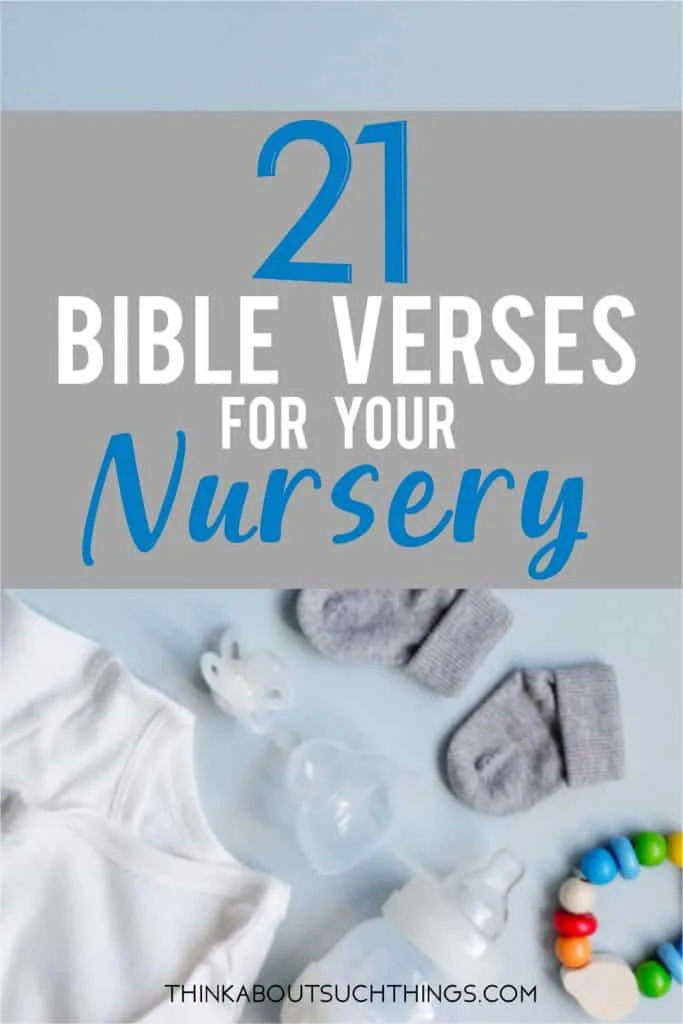 Ways to Use these Bible verses for Babies
Decorations in a baby nursery

Baby shower card or baby shower decorations

Inside a Baby Book or Baby Photo Album

Used for a Baby Dedication

Congratulating the couple via text, social media, or in person.

During prayer time for the baby or the mom.

In a gift
When thinking of decorations for your nursery it can be anything from framed printables to art, to even painting a mural in your baby's nursery.
Here is a free printable I offer of Psalm 127:3-5
Try to be sensitive to the Holy Spirit as you read through them. See if He highlights one of them for that little special person. I'm sure it will bless the parents and the baby.
Bible Verses for Babies
All verses below are from the NKJV. You can hover over the reference and you can check out the Amplified translation of the Bible verse. If you would like to check out other translations then head over to Bible Gateway.
For decorative purposes, it would be wise to look at different translations and how they sound and flow.

---
1 Samuel 1:27 NKJV – 27 "For this child I prayed, and the LORD has granted me my petition which I asked of Him.
Romans 15:13 NKJV – 13 Now may the God of hope fill you with all joy and peace in believing, that you may abound in hope by the power of the Holy Spirit.
Jeremiah 1:5 NKJV – 5 "Before I formed you in the womb I knew you; Before you were born I sanctified you; I ordained you a prophet to the nations."
Numbers 6:23-27 NKJV – 23 "Speak to Aaron and his sons, saying, 'This is the way you shall bless the children of Israel. Say to them: 24 "The LORD bless you and keep you; 25 The LORD make His face shine upon you, And be gracious to you; 26 The LORD lift up His countenance upon you, And give you peace." ' 27 "So they shall put My name on the children of Israel, and I will bless them."
Galatians 3:26 NKJV – 26 For you are all sons of God through faith in Christ Jesus.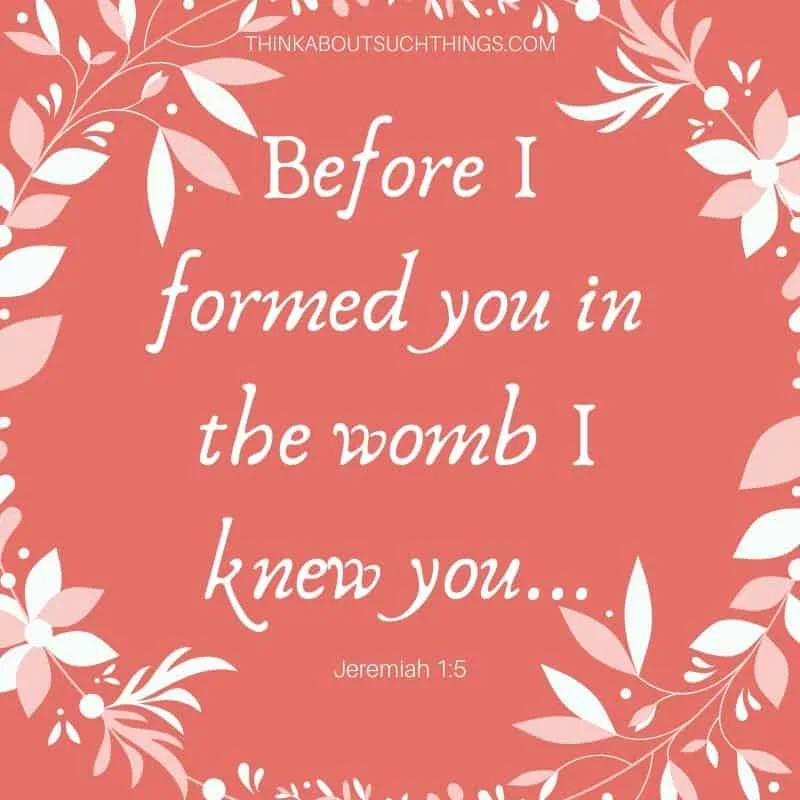 Esther 4:14 NKJV – 14 "For if you remain completely silent at this time, relief and deliverance will arise for the Jews from another place, but you and your father's house will perish. Yet who knows whether you have come to the kingdom for [such] a time as this?"
Galatians 1:15 NKJV – 15 But when it pleased God, who separated me from my mother's womb and called [me] through His grace,
Matthew 18:10 NKJV – 10 "Take heed that you do not despise one of these little ones, for I say to you that in heaven their angels always see the face of My Father who is in heaven.
Psalm 139:13 NKJV – 13 For You formed my inward parts; You covered me in my mother's womb.
James 1:17 NKJV – 17 Every good gift and every perfect gift is from above, and comes down from the Father of lights, with whom there is no variation or shadow of turning.
Joshua 1:9 NKJV – 9 "Have I not commanded you? Be strong and of good courage; do not be afraid, nor be dismayed, for the LORD your God [is] with you wherever you go."
John 16:21 NKJV – 21 "A woman, when she is in labor, has sorrow because her hour has come; but as soon as she has given birth to the child, she no longer remembers the anguish, for joy that a human being has been born into the world.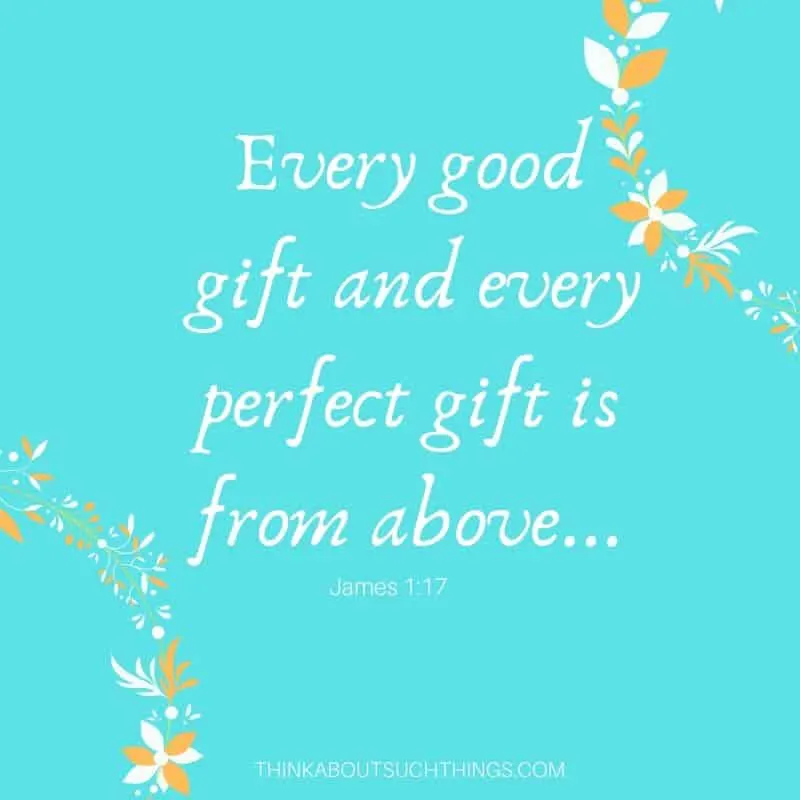 Psalm 127:3 NKJV – Behold, children are a heritage from the Lord,
The fruit of the womb is a reward.
Like arrows in the hand of a warrior,
So are the children of one's youth.
Happy is the man who has his quiver full of them;
They shall not be ashamed,
But shall speak with their enemies in the gate.
Jeremiah 29:11 NKJV – 11 For I know the thoughts that I think toward you, says the LORD, thoughts of peace and not of evil, to give you a future and a hope.
Psalm 8:2 NKJV – 2 Out of the mouth of babes and nursing infants You have ordained strength, Because of Your enemies, That You may silence the enemy and the avenger.
Matthew 19:14 NKJV – 14 But Jesus said, "Let the little children come to Me, and do not forbid them; for of such is the kingdom of heaven."
Proverbs 31:25 NKJV – 25 Strength and honor [are] her clothing; She shall rejoice in time to come.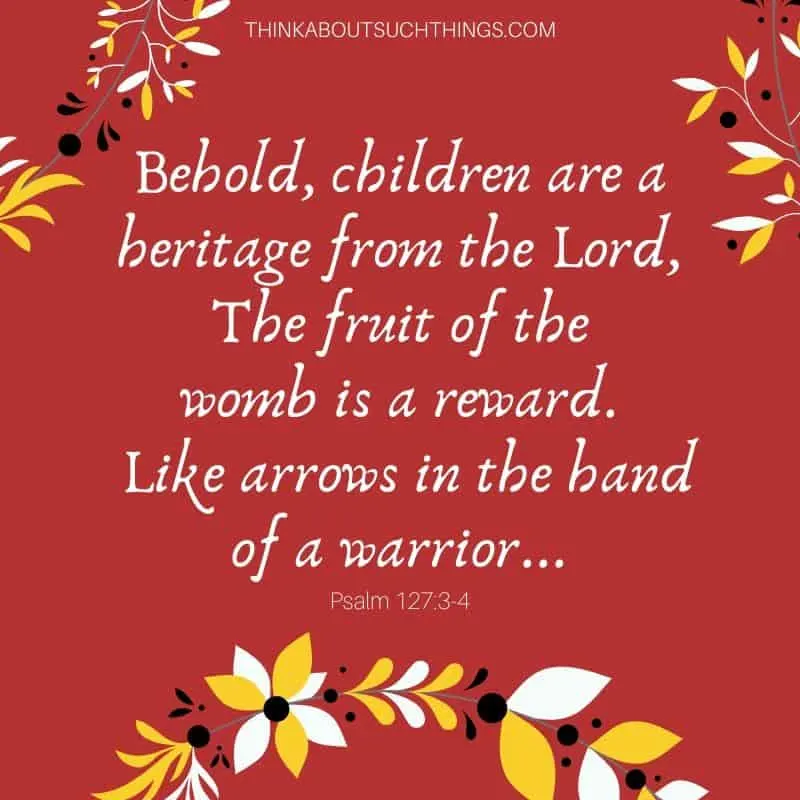 Isaiah 44:24 NKJV – 24 Thus says the LORD, your Redeemer, And He who formed you from the womb: "I [am] the LORD, who makes all [things], Who stretches out the heavens all alone, Who spreads abroad the earth by Myself;
Ephesians 3:17-19 NKJV – 17 that Christ may dwell in your hearts through faith; that you, being rooted and grounded in love, 18 may be able to comprehend with all the saints what [is] the width and length and depth and height– 19 to know the love of Christ which passes knowledge; that you may be filled with all the fullness of God.
Psalm 46:10 NKJV – 10 Be still, and know that I [am] God; I will be exalted among the nations, I will be exalted in the earth!
Quick Reference List of Scriptures on Topic
Like I do with all my topical Bible verses here is a simple reference list of Bible verses for babies. I hope this makes it easy for you to jot down these verses in your journal or Bible for future use.

List of Baby Bible Verses
1 Samuel 1:27-28
Romans 15:13
Jeremiah 1:5
Numbers 6:23-27
Galatians 3:26
Esther 4:14
Galatians 1:15
Matthew 18:10
Psalm 139:13
James 1:17
Joshua 1:9
John 16:21
Psalm 127: 3-5
Jeremiah 29:11
Psalm 8:2
Matthew 19:14
Proverbs 31:25
Isaiah 44:24
Matthew 19:14
Psalm 8:2
Ephesians 3:17-19
Psalm 46:10
---
I hope these verses work perfectly for the baby! And that it blesses that little one as it grows in health, and love for God.
Feel free to drop me a comment below! I would love what God is doing in your life!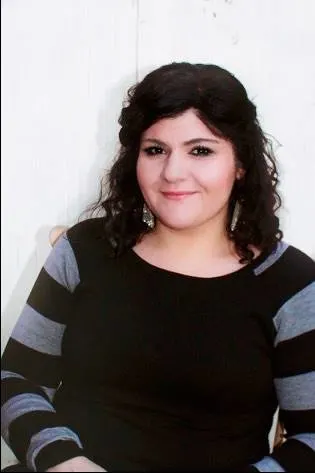 Melissa is a passionate minister, speaker and an ongoing learner of the Bible. She has been involved in church and vocational ministry for over 18 years. And is the founder of Think About Such Things. She has the heart to equip the saints by helping them get into the Word of God and fall more in love with Jesus. She also enjoys family, cooking, and reading.
She has spoken in churches in California, Oregon, Texas, and Mexico and has been featured in Guidepost Magazine and All Recipes Magazine. Read More…