A collection of Bible verses about strength. A great Bible study resources for studying the topic.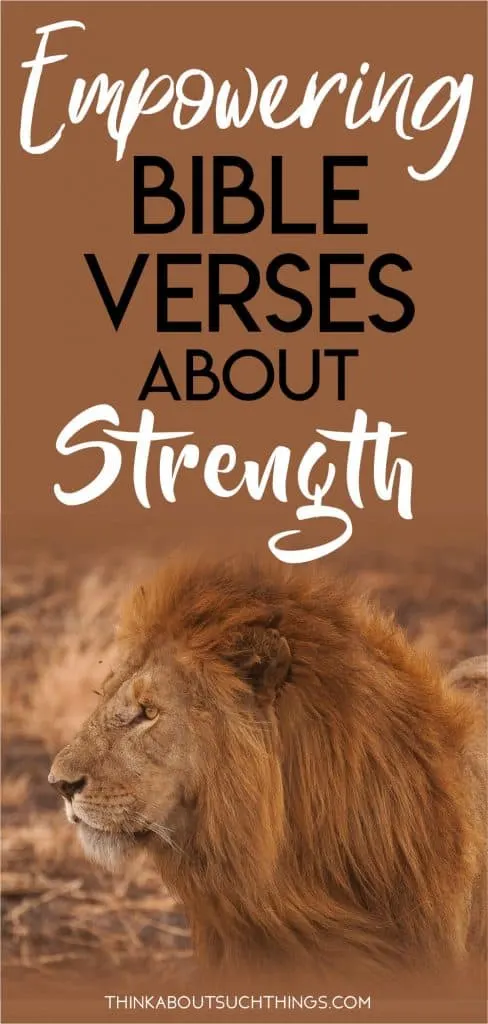 Strength.
It's one of those things that everyone desires is some fashion. It doesn't matter if it's physical, emotional, spiritual, relational, or all of the above. We desire to be strong.
Trust me, have you ever heard someone say… "Man, I wish I was weaker in this one area,"? Probably not. Even though we all have different weaknesses it's not something we aim for or like confessing to others.
The world tells us we get our strength from ourselves or those/things around us. It looks like power, money, beauty, success, muscles, and more…
But the Bible makes it very clear that we get our strength comes from only one person. And that person is God.
I love what Kay Arthur says in her quote below…
God is our strength and He is not worried about our weaknesses. The key is giving it to Him.
We will see this more as we dig into these scriptures on strength. I hope they aid you in your study and understanding.
Bible Verses About Strength
All verses below are from the NKJV. You can hover over the reference and you can check out the Amplified translation of the Bible verse. If you would like to check out other translations then head over to Bible Gateway.
---
Philippians 4:12-13 NKJV – 12 I know how to be abased, and I know how to abound. Everywhere and in all things I have learned both to be full and to be hungry, both to abound and to suffer need. 13 I can do all things through Christ who strengthens me.
Psalm 46:1-3 NKJV – 1 To the Chief Musician. [A Psalm] of the sons of Korah. A Song for Alamoth. God [is] our refuge and strength, A very present help in trouble. 2 Therefore we will not fear, Even though the earth be removed, And though the mountains be carried into the midst of the sea; 3 [Though] its waters roar [and] be troubled, [Though] the mountains shake with its swelling. Selah
Psalm 119:28 NKJV – 28 My soul melts from heaviness; Strengthen me according to Your word.
Psalm 73:26 NKJV – 26 My flesh and my heart fail; [But] God [is] the strength of my heart and my portion forever.
Mark 12:30 NKJV – 30 'And you shall love the LORD your God with all your heart, with all your soul, with all your mind, and with all your strength.' This [is] the first commandment.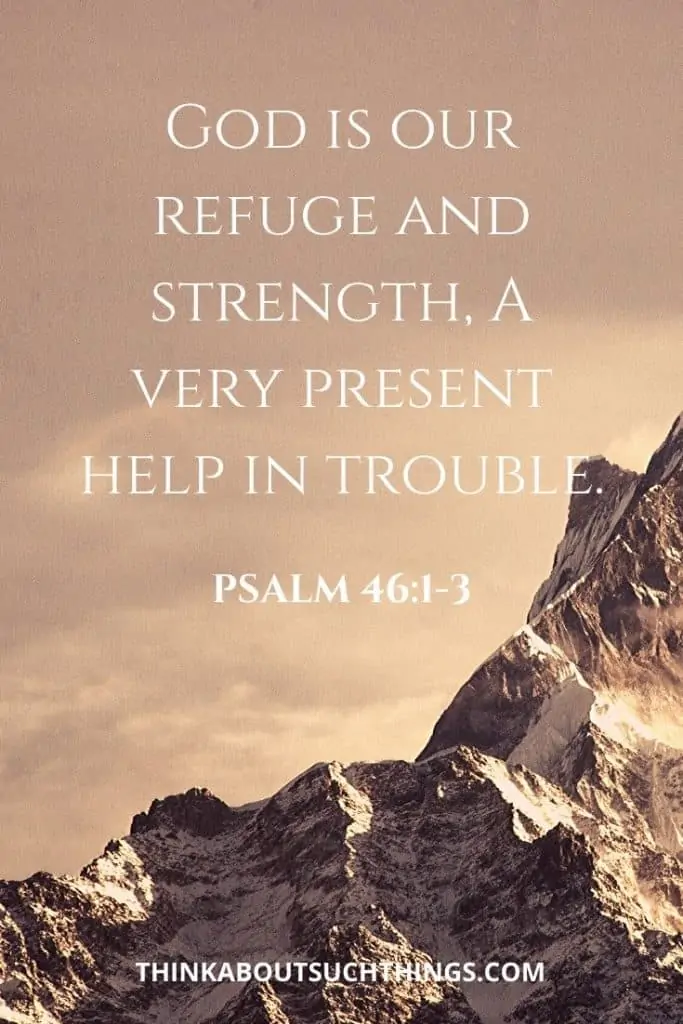 Psalm 86:16 NKJV – 16 Oh, turn to me, and have mercy on me! Give Your strength to Your servant, And save the son of Your maidservant.
2 Timothy 1:7 NKJV – 7 For God has not given us a spirit of fear, but of power and of love and of a sound mind.
Proverbs 18:10 NKJV – 10 The name of the LORD [is] a strong tower; The righteous run to it and are safe.
Nehemiah 8:10 NKJV – 10 Then he said to them, "Go your way, eat the fat, drink the sweet, and send portions to those for whom nothing is prepared; for [this] day [is] holy to our Lord. Do not sorrow, for the joy of the LORD is your strength."
Psalm 28:7-8 NKJV – 7 The LORD [is] my strength and my shield; My heart trusted in Him, and I am helped; Therefore my heart greatly rejoices, And with my song I will praise Him. 8 The LORD [is] their strength, And He [is] the saving refuge of His anointed.
Habakkuk 3:19 NKJV – 19 The LORD God is my strength; He will make my feet like deer's [feet], And He will make me walk on my high hills. To the Chief Musician. With my stringed instruments.
Isaiah 41:10 NKJV – 10 Fear not, for I [am] with you; Be not dismayed, for I [am] your God. I will strengthen you, Yes, I will help you, I will uphold you with My righteous right hand.'
Exodus 15:2 NKJV – 2 The LORD [is] my strength and song, And He has become my salvation; He [is] my God, and I will praise Him; My father's God, and I will exalt Him.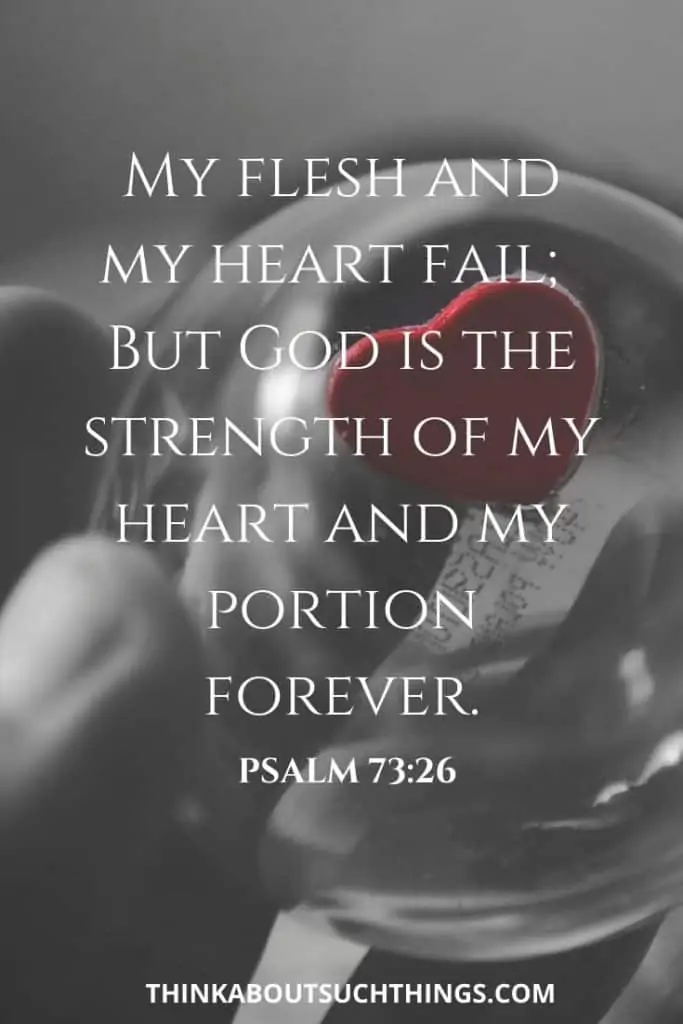 Psalm 9:9-10 NKJV – 9 The LORD also will be a refuge for the oppressed, A refuge in times of trouble. 10 And those who know Your name will put their trust in You; For You, LORD, have not forsaken those who seek You.
Isaiah 40:29-31 NKJV – 29 He gives power to the weak, And to [those who have] no might He increases strength. 30 Even the youths shall faint and be weary, And the young men shall utterly fall, 31 But those who wait on the LORD Shall renew [their] strength; They shall mount up with wings like eagles, They shall run and not be weary, They shall walk and not faint.
Isaiah 26:3-4 NKJV – 3 You will keep [him] in perfect peace, [Whose] mind [is] stayed [on You], Because he trusts in You. 4 Trust in the LORD forever, For in YAH, the LORD, [is] everlasting strength.
Deuteronomy 31:8 NKJV – 8 "And the LORD, He [is] the One who goes before you. He will be with you, He will not leave you nor forsake you; do not fear nor be dismayed."
Psalm 34:17 NKJV – 17 [The righteous] cry out, and the LORD hears, And delivers them out of all their troubles.
Isaiah 30:15 NKJV – 15 For thus says the Lord GOD, the Holy One of Israel: "In returning and rest you shall be saved; In quietness and confidence shall be your strength." But you would not,
Isaiah 43:1-3 NKJV – 1 But now, thus says the LORD, who created you, O Jacob, And He who formed you, O Israel: "Fear not, for I have redeemed you; I have called [you] by your name; You [are] Mine. 2 When you pass through the waters, I [will be] with you; And through the rivers, they shall not overflow you. When you walk through the fire, you shall not be burned, Nor shall the flame scorch you. 3 For I [am] the LORD your God, The Holy One of Israel, your Savior; I gave Egypt for your ransom, Ethiopia and Seba in your place.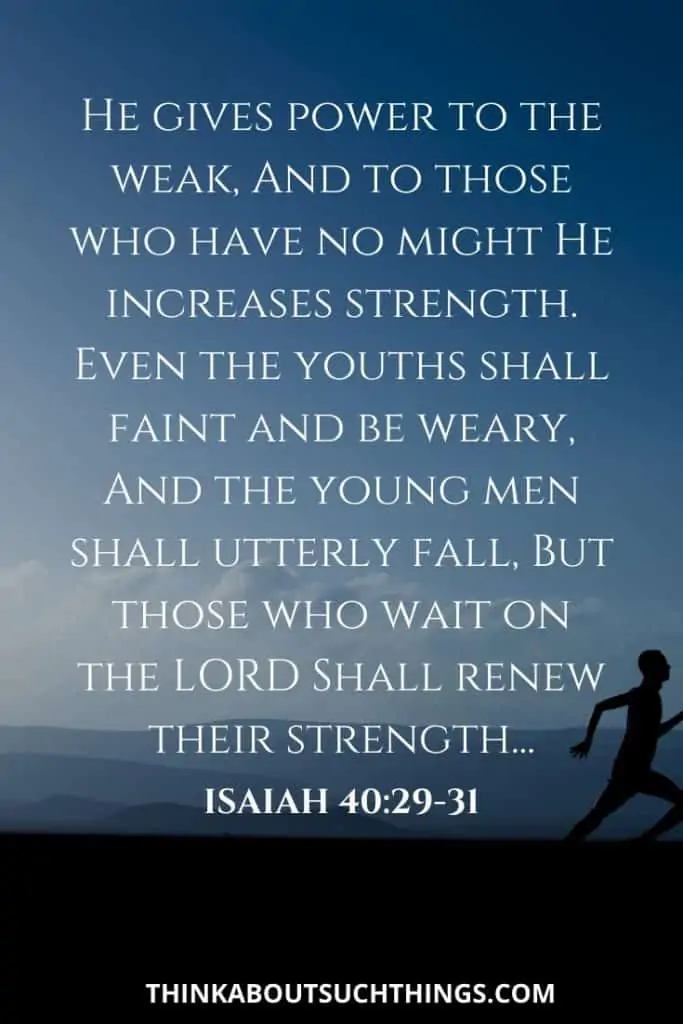 Philippians 4:6 NKJV – 6 Be anxious for nothing, but in everything by prayer and supplication, with thanksgiving, let your requests be made known to God;
Joshua 1:9 NKJV – 9 "Have I not commanded you? Be strong and of good courage; do not be afraid, nor be dismayed, for the LORD your God [is] with you wherever you go."
Isaiah 12:2 NKJV – 2 Behold, God [is] my salvation, I will trust and not be afraid; 'For YAH, the LORD, [is] my strength and song; He also has become my salvation.' "
Psalm 138:3 NKJV – 3 In the day when I cried out, You answered me, [And] made me bold [with] strength in my soul.
Psalm 16:8 NKJV – 8 I have set the LORD always before me; Because [He is] at my right hand I shall not be moved.
Psalm 118:14 NKJV – 14 The LORD [is] my strength and song, And He has become my salvation.
Ephesians 3:16 NKJV – 16 that He would grant you, according to the riches of His glory, to be strengthened with might through His Spirit in the inner man,
Psalm 22:19 NKJV – 19 But You, O LORD, do not be far from Me; O My Strength, hasten to help Me!
Psalm 62:1-2 NKJV – 1 To the Chief Musician. To Jeduthun. A Psalm of David. Truly my soul silently [waits] for God; From Him [comes] my salvation. 2 He only [is] my rock and my salvation; [He is] my defense; I shall not be greatly moved.
2 Corinthians 12:9-10 NKJV – 9 And He said to me, "My grace is sufficient for you, for My strength is made perfect in weakness." Therefore most gladly I will rather boast in my infirmities, that the power of Christ may rest upon me. 10 Therefore I take pleasure in infirmities, in reproaches, in needs, in persecutions, in distresses, for Christ's sake. For when I am weak, then I am strong.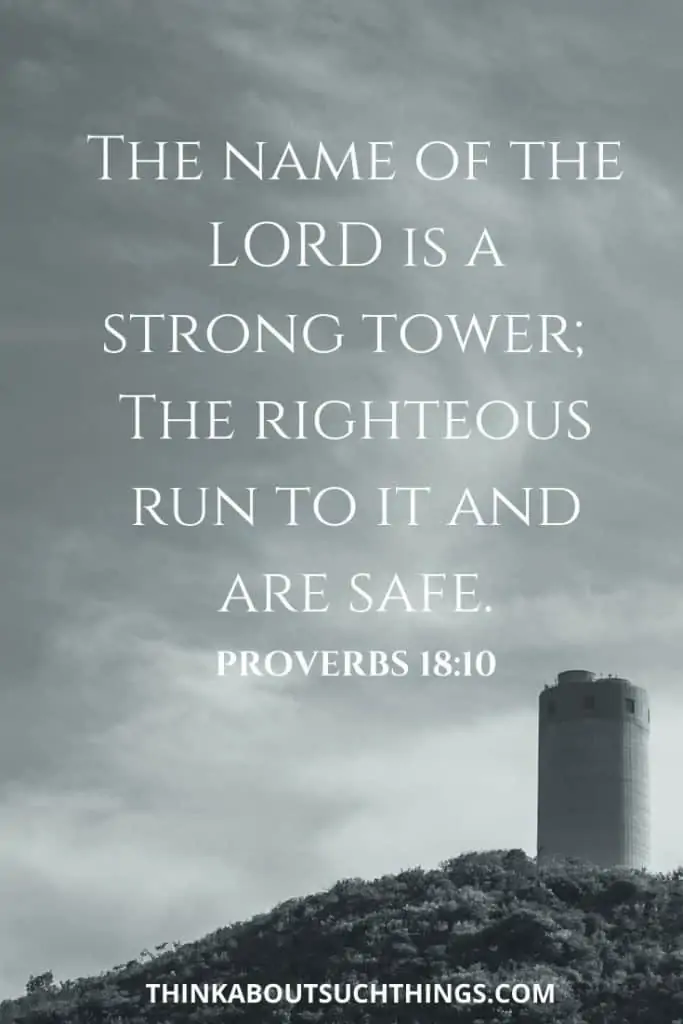 2 Thessalonians 3:3 NKJV – 3 But the Lord is faithful, who will establish you and guard [you] from the evil one.
1 Peter 5:10 NKJV – 10 But may the God of all grace, who called us to His eternal glory by Christ Jesus, after you have suffered a while, perfect, establish, strengthen, and settle [you].
Deuteronomy 31:6 NKJV – 6 "Be strong and of good courage, do not fear nor be afraid of them; for the LORD your God, He [is] the One who goes with you. He will not leave you nor forsake you."
Recap Reference List of Scriptures on Strength
Like I do with all my topical Bible verses here is a simple reference list of Bible verses about light. I hope this makes it easy for you to jot down these verses in your journal or Bible for future use or study.
List of Bible Verses on Strength
Philippians 4: 12-13
Psalm 119:28
Psalm 46:1-3
Psalm 73:26
Mark 12:30
Psalm 86:16
Timothy 1:7
Proverbs 18:10
Nehemiah 8:10
Psalm 28:7-8
Habakkuk 3:19
Isaiah 41:10
Exodus 15:2
Psalm 9:9-10
Isaiah 40:29-31
Isaiah 26: 3-4
Deuteronomy 31:8
Psalm 34:17
Isaiah 30:15
Isaiah 43:1-3
Philippians 4:6
Joshua 1:9
Isaiah 12:2
Psalm 138:3
Psalm 16:8
Psalm 118:14
Ephesians 3:16
Psalm 22:19
Psalm 62:1-2
2 Corinthians 12:9-10
Psalm 28:7
2 Thessalonians 3:3
1 Peter 5: 10
Deuteronomy 31:6,8
---
Strengthen yourselves in the Lord is an important part of our walk with Him. And that looks like drawing close to the Lord and remaining in Him (John 15) . I discuss this more in my article What does it mean to wait on the Lord.
For more articles the help you grow on your walk with the Lord check out my Faith Page. And like always I would love to hear from you! So, please leave me a comment below and share with me what God is doing in your life!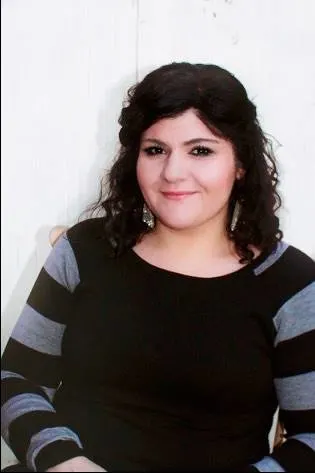 Melissa is a passionate minister, speaker and an ongoing learner of the Bible. She has been involved in church and vocational ministry for over 18 years. And is the founder of Think About Such Things. She has the heart to equip the saints by helping them get into the Word of God and fall more in love with Jesus. She also enjoys family, cooking, and reading.
She has spoken in churches in California, Oregon, Texas, and Mexico and has been featured in Guidepost Magazine and All Recipes Magazine. Read More…