A powerful collection of Bible verses about trusting God.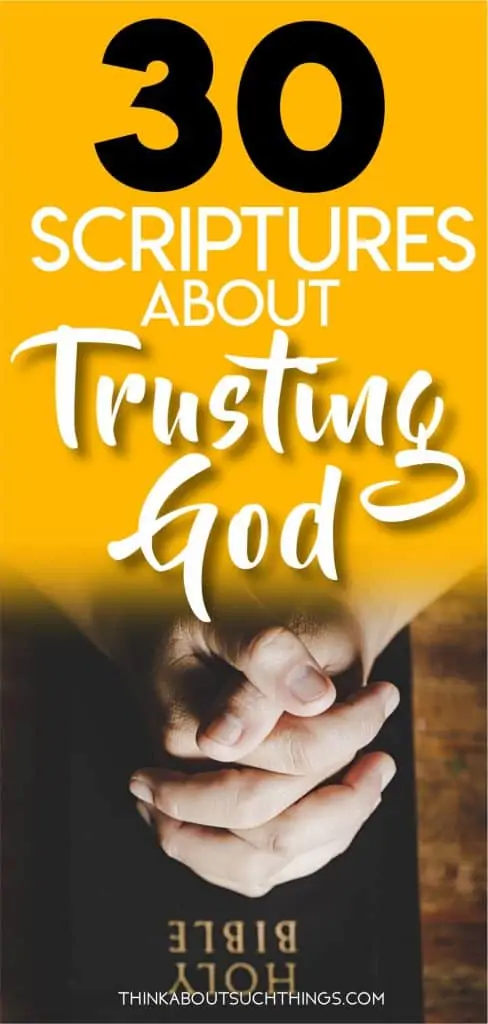 Trust is one of those things that's easy to say you have and a lot hard to actually do. It takes a lot of faith to let go of control of our life and future and hand it over to God.
You have to let go of worry and stress, not to mention fears. But the good news is that when we do give it all over to Jesus and trust Him….something wonderful happens!
We experience true peace, rest, hope and victory! Praise God!
I love what Corrie Ten Boom says about trust…
For more quotes by Corrie Ten Boom Click Here.
That little quote packs a lot of truth. See, God knows…He sees…and He lives outside of time. He is also loving, kind, gracious and so much more. If we can trust anyone it's Him!
So, below is a list of scriptures about trusting God. I hope they encourage you on your journey of knowing God more.
Bible Verses on Trusting God
All verses below are from the NKJV. You can hover over the reference and you can check out the Amplified translation of the Bible verse. If you would like to check out other translations then head over to Bible Gateway.
If you are going through a difficult time with trusting God, then I encourage you to pray over these verses, mediate and even write them out. God is faithful to give us grace and strength in times of need. We just need to be willing to seek Him in the midst of it.
---
Psalm 62:8 NKJV – 8 Trust in Him at all times, you people; Pour out your heart before Him; God [is] a refuge for us. Selah
Proverbs 3:5-6 NKJV – 5 Trust in the LORD with all your heart, And lean not on your own understanding; 6 In all your ways acknowledge Him, And He shall direct your paths.
Psalm 118:8 NKJV – 8 [It is] better to trust in the LORD Than to put confidence in man.
Psalm 28:7 NKJV – 7 The LORD [is] my strength and my shield; My heart trusted in Him, and I am helped; Therefore my heart greatly rejoices, And with my song I will praise Him.
1 John 5:14 NKJV – 14 Now this is the confidence that we have in Him, that if we ask anything according to His will, He hears us.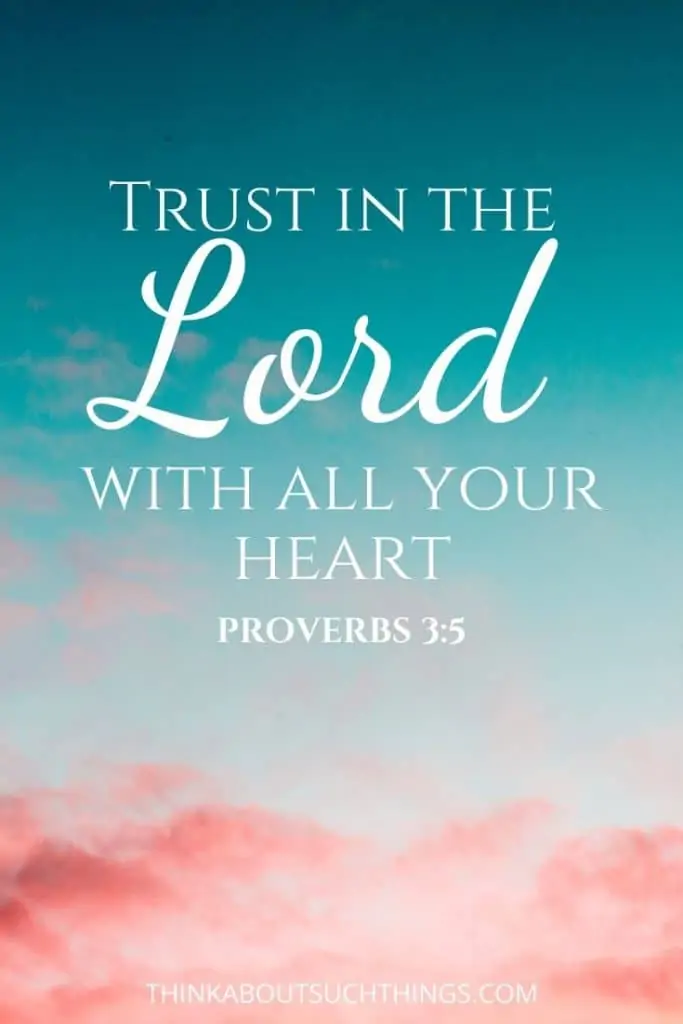 Psalm 46:10 NKJV – 10 Be still, and know that I [am] God; I will be exalted among the nations, I will be exalted in the earth!
Matthew 6:25 NKJV – 25 "Therefore I say to you, do not worry about your life, what you will eat or what you will drink; nor about your body, what you will put on. Is not life more than food and the body more than clothing?
Psalm 9:10 NKJV – 10 And those who know Your name will put their trust in You; For You, LORD, have not forsaken those who seek You.
Hebrews 11:1 NKJV – 1 Now faith is the substance of things hoped for, the evidence of things not seen.
Hebrews 13:8 NKJV – 8 Jesus Christ [is] the same yesterday, today, and forever.
Psalm 20:7 NKJV – 7 Some [trust] in chariots, and some in horses; But we will remember the name of the LORD our God.
Romans 15:13 NKJV – 13 Now may the God of hope fill you with all joy and peace in believing, that you may abound in hope by the power of the Holy Spirit.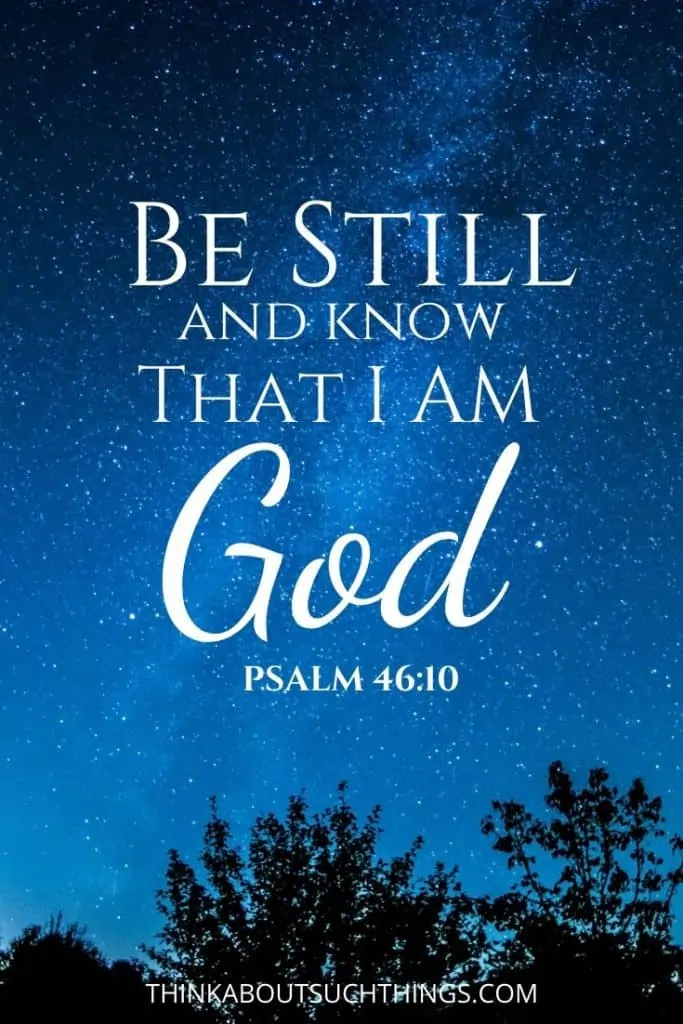 Romans 8:28 NKJV – 28 And we know that all things work together for good to those who love God, to those who are the called according to [His] purpose.
Proverbs 29:25 NKJV – 25 The fear of man brings a snare, But whoever trusts in the LORD shall be safe.
Psalm 112:7 NKJV – 7 He will not be afraid of evil tidings; His heart is steadfast, trusting in the LORD.
Philippians 4:6-7 NKJV – 6 Be anxious for nothing, but in everything by prayer and supplication, with thanksgiving, let your requests be made known to God; 7 and the peace of God, which surpasses all understanding, will guard your hearts and minds through Christ Jesus.
Jeremiah 17:7-8 NKJV – 7 "Blessed [is] the man who trusts in the LORD, And whose hope is the LORD. 8 For he shall be like a tree planted by the waters, Which spreads out its roots by the river, And will not fear when heat comes; But its leaf will be green, And will not be anxious in the year of drought, Nor will cease from yielding fruit.
Joshua 1:9 NKJV – 9 "Have I not commanded you? Be strong and of good courage; do not be afraid, nor be dismayed, for the LORD your God [is] with you wherever you go."
Mark 5:36 NKJV – 36 As soon as Jesus heard the word that was spoken, He said to the ruler of the synagogue, "Do not be afraid; only believe."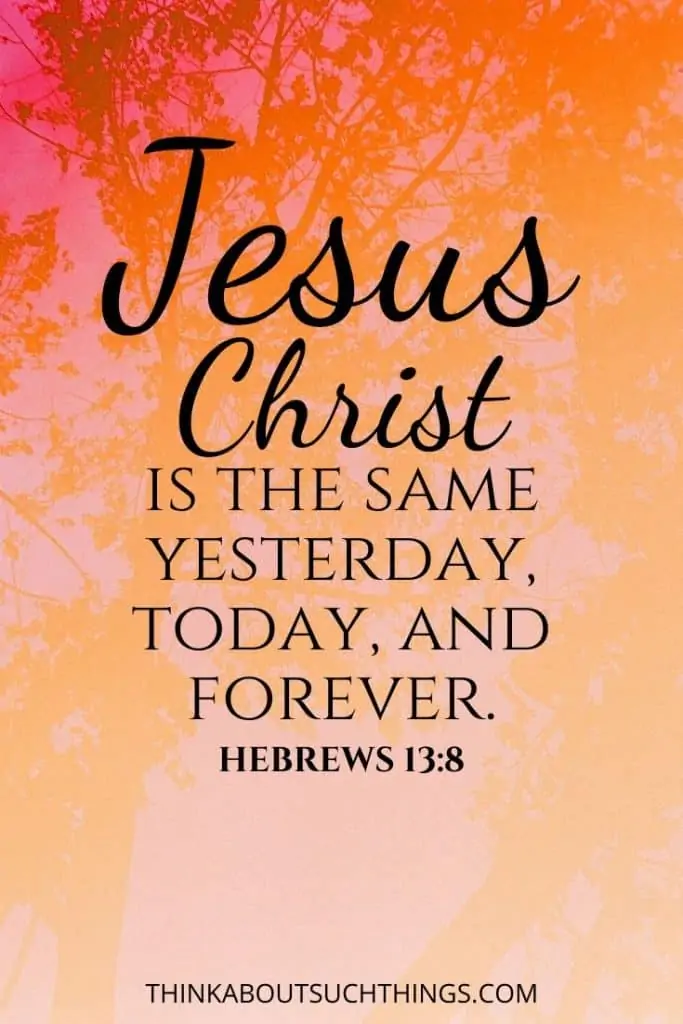 Psalm 56:3 NKJV – 3 Whenever I am afraid, I will trust in You.
Isaiah 26:3-4 NKJV – 3 You will keep [him] in perfect peace, [Whose] mind [is] stayed [on You], Because he trusts in You. 4 Trust in the LORD forever, For in YAH, the LORD, [is] everlasting strength.
Psalm 91:1-2 NKJV – 1 He who dwells in the secret place of the Most High Shall abide under the shadow of the Almighty. 2 I will say of the LORD, "[He is] my refuge and my fortress; My God, in Him I will trust."
Nahum 1:7 NKJV – 7 The LORD [is] good, A stronghold in the day of trouble; And He knows those who trust in Him.
Psalm 37:4-6 NKJV – 4 Delight yourself also in the LORD, And He shall give you the desires of your heart. 5 Commit your way to the LORD, Trust also in Him, And He shall bring [it] to pass. 6 He shall bring forth your righteousness as the light, And your justice as the noonday.
Romans 12:19 NKJV – 19 Beloved, do not avenge yourselves, but [rather] give place to wrath; for it is written, "Vengeance [is] Mine, I will repay," says the Lord.
Psalm 32:10 NKJV – 10 Many sorrows [shall be] to the wicked; But he who trusts in the LORD, mercy shall surround him.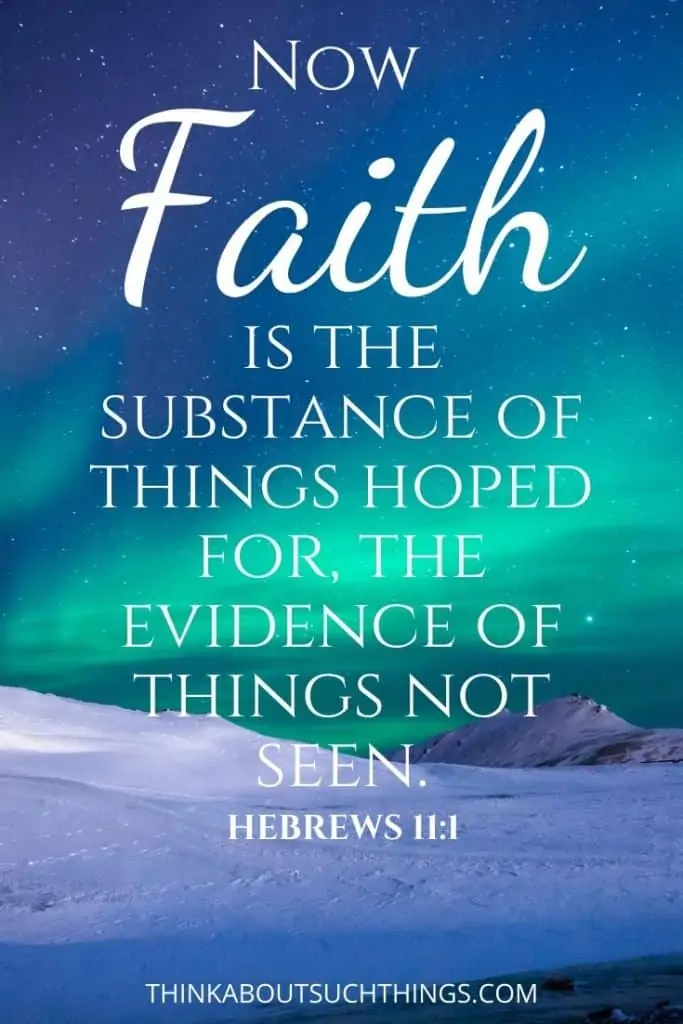 Hebrews 11:6 NKJV – 6 But without faith [it is] impossible to please [Him], for he who comes to God must believe that He is, and [that] He is a rewarder of those who diligently seek Him.
Isaiah 41:10 NKJV – 10 Fear not, for I [am] with you; Be not dismayed, for I [am] your God. I will strengthen you, Yes, I will help you, I will uphold you with My righteous right hand.'
Quick Reference List of Scriptures on Trusting God
Like I do with all my topical Bible verses here is a simple reference list of Bible verses about light. I hope this makes it easy for you to jot down these verses in your journal or Bible for future use or study.
List of Trusting God Bible Verses
Psalm 62:8
Proverbs 3:5-6
Psalm 46:10
Psalm 118:8
Psalm 28:7
1 John 5:14
Matthew 6:25
Psalm 9:10
Hebrews 11:1
Hebrews 13:8
Psalm 20:7
Romans 15:13
Romans 8:28
Proverbs 29:25
Psalm 112:7
Philippians 4:6-7
Jeremiah 17:7-8
Joshua 1:9
Mark 5:36
Psalm 56:3
Isaiah 26:3-4
Psalm91:1-2
Nahum 1:7
Psalm 37:4-6
Mark 5:36
Romans 12:19
Psalm 32:10
Psalm 37:5
Hebrews 11:6
Isaiah 41:10
---
I hope these verses have blessed you. And that they have encouraged you to "Let go and Let God…" And if you have been feeling God calling you to wait on Him, then I would love for you to read What Does It Means to Wait on the Lord.
Feel free to drop me a comment below! I would love what God is doing in your life and what you are learning about putting your trust in God.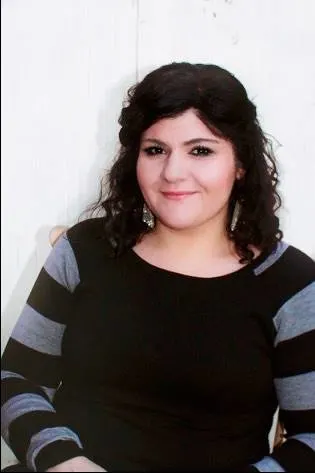 Melissa is a passionate minister, speaker and an ongoing learner of the Bible. She has been involved in church and vocational ministry for over 18 years. And is the founder of Think About Such Things. She has the heart to equip the saints by helping them get into the Word of God and fall more in love with Jesus. She also enjoys family, cooking, and reading.
She has spoken in churches in California, Oregon, Texas, and Mexico and has been featured in Guidepost Magazine and All Recipes Magazine. Read More…