A collection of Bible verses about kindness, and being kind to others.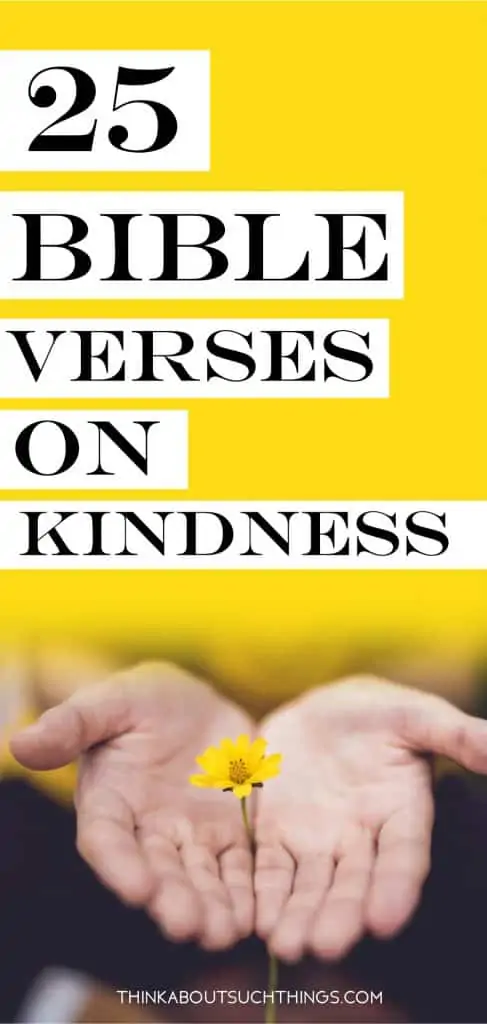 I remember years ago when I was in my late teens I was in prayer. I felt the Lord speak to me about things He requested of me. And of those things was kindness. It was so clear and powerful.
From that moment on I wanted to learn more about kindness and what it looked like. I know this post is about Bible verses on kindness so I won't camp here long. Perhaps I will write a post in the future on the depth behind what kindness means in the Bible.
But I want to make it clear that kindness is NOT the same as being nice. You can't even lump it under "being sweet."
Alan Richardson author of A Theological Word Book of the Bible states "Biblical scholars have often complained that the word חֶסֶד in the Hebrew Bible is difficult to translate into English, because it really has no precise equivalent in our language. English versions usually try to represent it with such words as "loving-kindness," "mercy," "steadfast love," and sometimes "loyalty," but the full meaning of the word cannot be conveyed without an explanation, such as the one given in the article below.
Kindness is so much more than just being nice. It's a level of love, devotion towards God and people that if we grab hold of would bring transformation. And it's something we obtain from God since it is part of the fruit of the Spirit. (Galatians 5:22-23)
Look at it this way kindness is supernatural in nature. Ok, now that I have shared on that let's get down to business with theses scriptures! And for more Topical Bible Verses please visit my page.
Bible Verses on Kindness
All verses below are from the NKJV. You can hover over the reference and you can check out the Amplified translation of the Bible verse. If you would like to check out other translations then head over to Bible Gateway.
Keep in mind not all verses will say the word "kindness." Many translations have different words for kindness as I mentioned above. Kindness is mentioned 48 times in the KJV Bible. For all references click here: Strong's Concordance Reference – Kindness
---
Romans 2:3-4 NKJV – 3 And do you think this, O man, you who judge those practicing such things, and doing the same, that you will escape the judgment of God? 4 Or do you despise the riches of His goodness, forbearance, and longsuffering, not knowing that the goodness of God leads you to repentance?
Proverbs 12:25 NKJV – 25 Anxiety in the heart of man causes depression, But a good word makes it glad.
2 Corinthians 6:5-6 NKJV – 5 in stripes, in imprisonments, in tumults, in labors, in sleeplessness, in fastings; 6 by purity, by knowledge, by longsuffering, by kindness, by the Holy Spirit, by sincere love,
Proverbs 14:21 NKJV – 21 He who despises his neighbor sins; But he who has mercy on the poor, happy [is] he.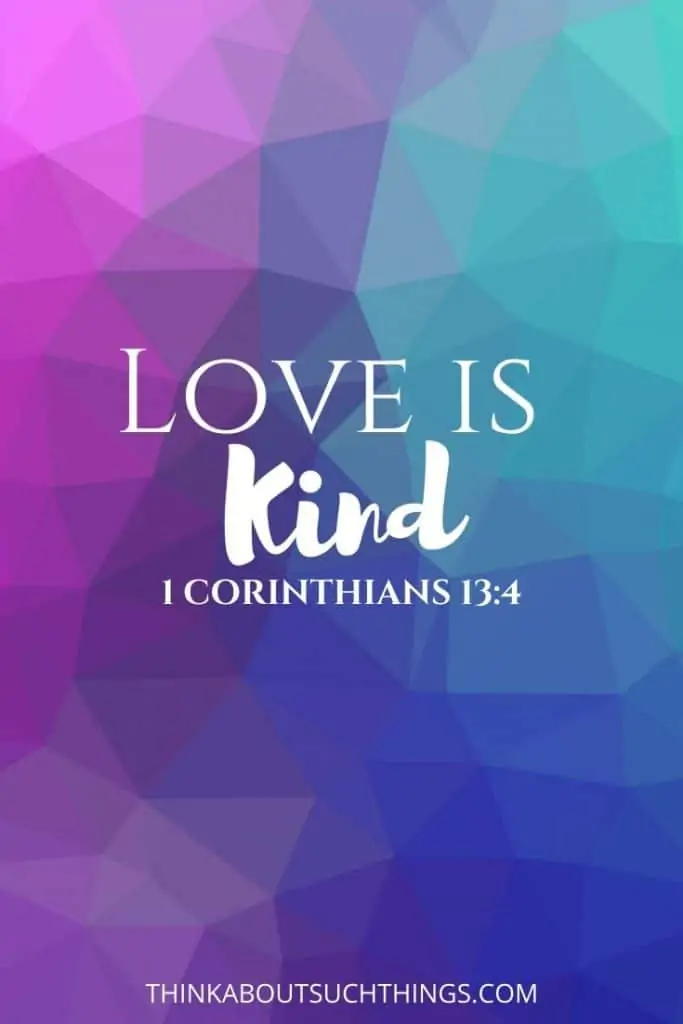 Jeremiah 9:24 NKJV – 24 But let him who glories glory in this, That he understands and knows Me, That I [am] the LORD, exercising lovingkindness, judgment, and righteousness in the earth. For in these I delight," says the LORD.
1 John 4:12 NKJV – 12 No one has seen God at any time. If we love one another, God abides in us, and His love has been perfected in us.
1 John 3:18 NKJV – 18 My little children, let us not love in word or in tongue, but in deed and in truth.
Galatians 5:22-23 NKJV – 22 But the fruit of the Spirit is love, joy, peace, longsuffering, kindness, goodness, faithfulness, 23 gentleness, self-control. Against such there is no law.
Isaiah 63:7 NKJV – 7 I will mention the lovingkindnesses of the LORD [And] the praises of the LORD, According to all that the LORD has bestowed on us, And the great goodness toward the house of Israel, Which He has bestowed on them according to His mercies, According to the multitude of His lovingkindnesses.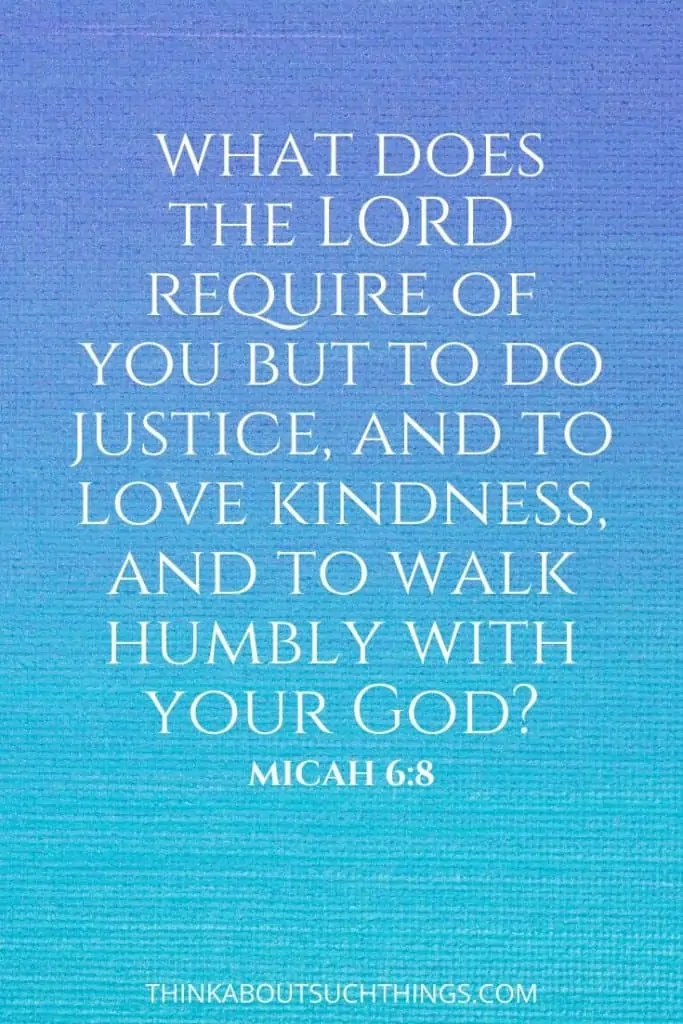 Proverbs 21:21 NKJV – 21 He who follows righteousness and mercy Finds life, righteousness, and honor.
Proverbs 22:11 NKJV – 11 He who loves purity of heart [And has] grace on his lips, The king [will be] his friend.
Ephesians 4:32 NKJV – 32 And be kind to one another, tenderhearted, forgiving one another, even as God in Christ forgave you.
Colossians 3:12-14 NKJV – 12 Therefore, as [the] elect of God, holy and beloved, put on tender mercies, kindness, humility, meekness, longsuffering; 13 bearing with one another, and forgiving one another, if anyone has a complaint against another; even as Christ forgave you, so you also [must do]. 14 But above all these things put on love, which is the bond of perfection.
Luke 6:31 NKJV – 31 "And just as you want men to do to you, you also do to them likewise.
1 Corinthians 13:4 NKJV – 4 Love suffers long [and] is kind; love does not envy; love does not parade itself, is not puffed up;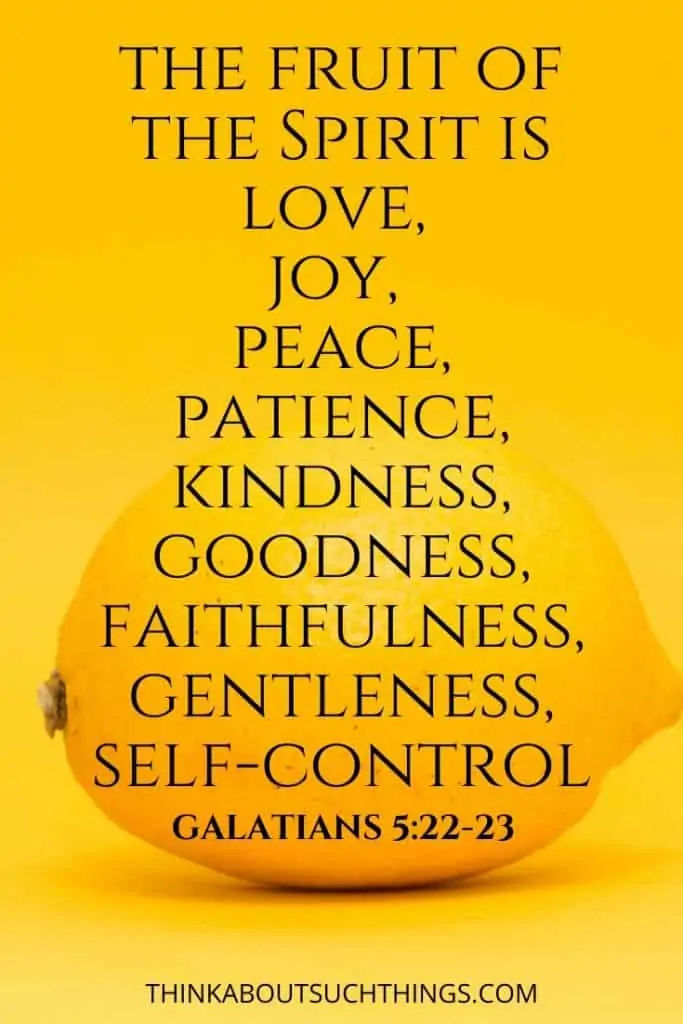 Proverbs 20:22 NKJV – 22 Do not say, "I will recompense evil"; Wait for the LORD, and He will save you.
1 Thessalonians 5:15 NKJV – 15 See that no one renders evil for evil to anyone, but always pursue what is good both for yourselves and for all.
Titus 3:1-2 NKJV – 1 Remind them to be subject to rulers and authorities, to obey, to be ready for every good work, 2 to speak evil of no one, to be peaceable, gentle, showing all humility to all men.
1 Samuel 20:14-15 NKJV – 14 "And you shall not only show me the kindness of the LORD while I still live, that I may not die; 15 "but you shall not cut off your kindness from my house forever, no, not when the LORD has cut off every one of the enemies of David from the face of the earth."
James 3:17 NKJV – 17 But the wisdom that is from above is first pure, then peaceable, gentle, willing to yield, full of mercy and good fruits, without partiality and without hypocrisy.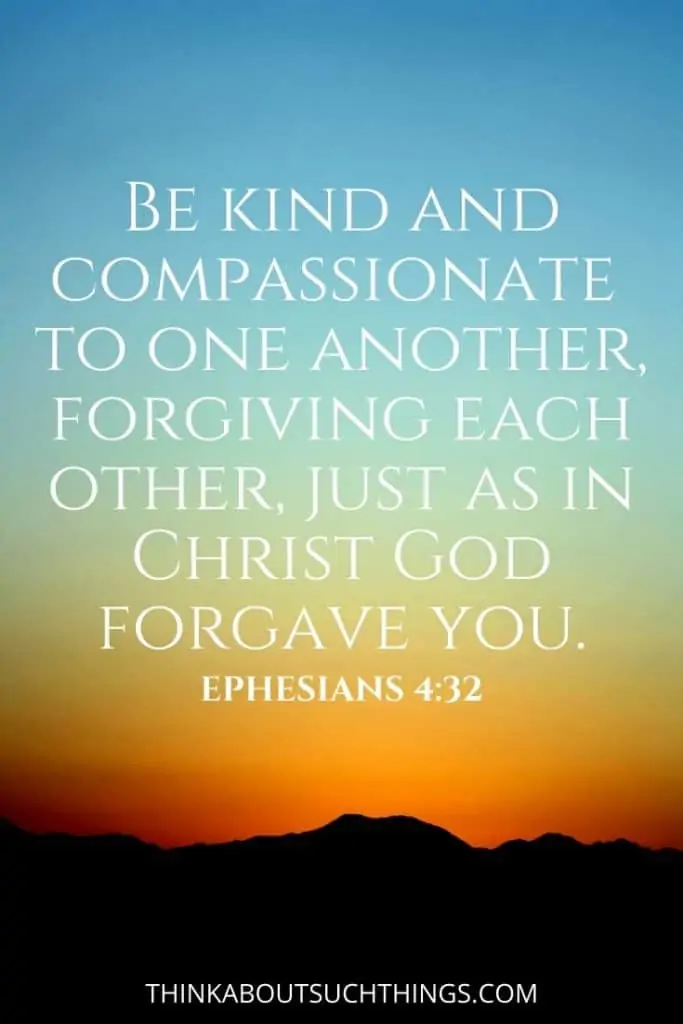 2 Peter 1:5-8 NKJV – 5 But also for this very reason, giving all diligence, add to your faith virtue, to virtue knowledge, 6 to knowledge self-control, to self-control perseverance, to perseverance godliness, 7 to godliness brotherly kindness, and to brotherly kindness love. 8 For if these things are yours and abound, [you] will be neither barren nor unfruitful in the knowledge of our Lord Jesus Christ.
Micah 6:8 NKJV – He has shown you, O man, what is good; And what does the LORD require of you But to do justly, To love mercy, And to walk humbly with your God?
Proverbs 11:16-17 NKJV – 16 A gracious woman retains honor, But ruthless [men] retain riches. 17 The merciful man does good for his own soul, But [he who is] cruel troubles his own flesh.
Quick Reference List of Scriptures on Kindness
Like I do with all my topical Bible verses here is a simple reference list of Bible verses about light. I hope this makes it easy for you to jot down these verses in your journal or Bible for future use or study.
List of Kindness Bible Verses
Romans 2:3-4
Proverbs 12:25
Proverbs 14:21
2 Corinthians 6:5-6
Jeremiah 9:24
1 John 3:18
1 John 4:12
Galatians 5:22-23
Isaiah 63:7
Proverbs 21:21
Proverbs 22:11
Ephesians 4:32
Colossians 3:12-14
Luke 6:31
1 Corinthians 13:4
Proverbs 20:22
1 Thessalonians 5:15
Titus 3:1-2
1 Samuel 20:14-15
James 3:17 "
2 Peter 1:5-8
Micah 6:8
Proverbs 11:16-17
---
I hope these verses have encouraged you in learning more about Kindness. If you would like to read more on the topic of faith then consider checking out these posts:
Feel free to drop me a comment below! I would love what God is doing in your life!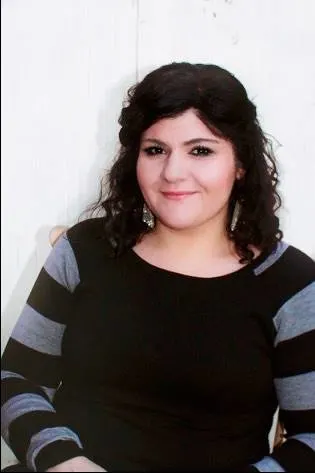 Melissa is a passionate minister, speaker and an ongoing learner of the Bible. She has been involved in church and vocational ministry for over 18 years. And is the founder of Think About Such Things. She has the heart to equip the saints by helping them get into the Word of God and fall more in love with Jesus. She also enjoys family, cooking, and reading.
She has spoken in churches in California, Oregon, Texas, and Mexico and has been featured in Guidepost Magazine and All Recipes Magazine. Read More…