A powerful collection of Bible verses about wisdom. Gain knowledge and understanding through the scripture.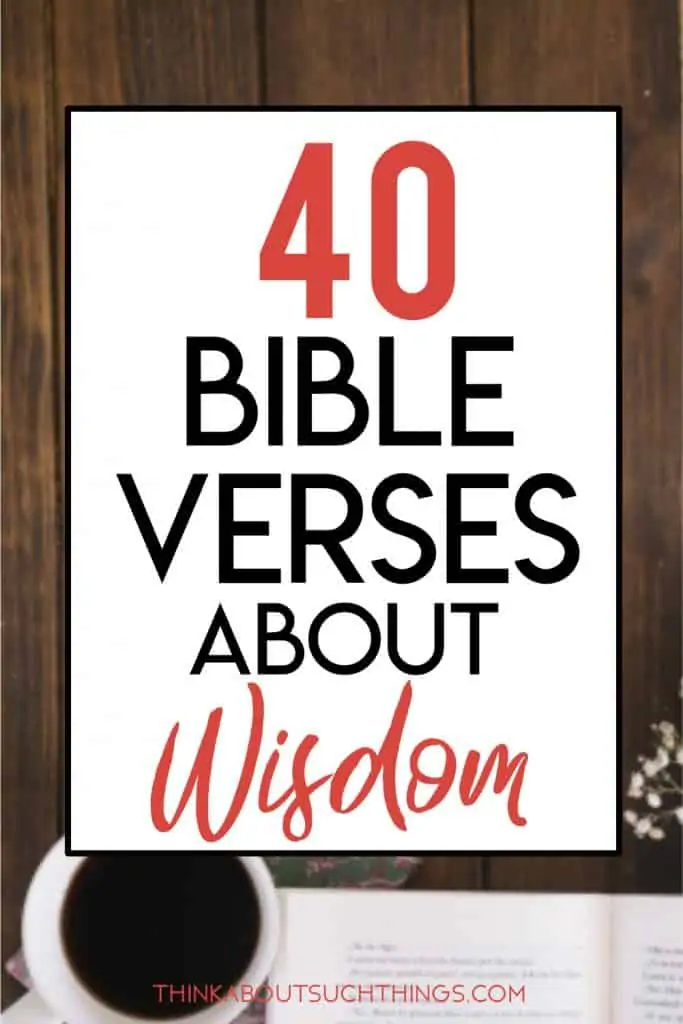 To truly be successful in life we must obtain wisdom. Wisdom keeps us from a lot of hardship and heartache if we will heed to it. God is the author of wisdom and is the one who gives it freely to those who ask. ( James 1:5)
The Bible is chock full of scripture verses on wisdom. Proverbs and Ecclesiastes are even dedicated to it.
King Solomon could have asked God for anything and the thing he wanted was wisdom and the Lord was pleased with such a request. A portion of Solomon's prayer for wisdom is below…
So now, O Lord my God, You have made Your servant king in place of David my father; and as for me, I am but a little boy [in wisdom and experience]; I do not know how to go out or come in [that is, how to conduct business as a king]. Your servant is among Your people whom You have chosen, a great people who are too many to be numbered or counted. So give Your servant an understanding mind and a hearing heart [with which] to judge Your people, so that I may discern between good and evil. For who is able to judge and rule this great people of Yours?" Now it pleased the Lord that Solomon had asked this thing. God said to him, "Because you have asked this and have not asked for yourself a long life nor for wealth, nor for the lives of your enemies, but have asked for yourself understanding to recognize justice, behold, I have done as you asked. I have given you a wise and discerning heart (mind)… – 1 King 3:7-12 AMP (read the whole prayer here)
You can never go wrong asking God for wisdom. Below I share 40 verses about wisdom and I hope they impact you in a way to desire more understanding and knowledge from the Lord.
Bible Verses on Wisdom
All verses below are from the NKJV. You can hover over the reference and you can check out the Amplified translation of the Bible verse. If you would like to check out other translations then head over to Bible Gateway.
You will see a lot of these Bible verses come from the book of Proverbs. It's a great book to camp out in if you are really wanting to grow in the area of wisdom. It is rich with insight, discernment, and understanding.
---
James 1:5 NKJV – 5 If any of you lacks wisdom, let him ask of God, who gives to all liberally and without reproach, and it will be given to him.
1 Kings 3:28 NKJV – 28 And all Israel heard of the judgment which the king had rendered; and they feared the king, for they saw that the wisdom of God [was] in him to administer justice.
2 Chronicles 1:10 NKJV – 10 "Now give me wisdom and knowledge, that I may go out and come in before this people; for who can judge this great people of Yours?"
Psalm 90:12 NKJV – 12 So teach [us] to number our days, That we may gain a heart of wisdom.
Psalm 37:30 NKJV – 30 The mouth of the righteous speaks wisdom, And his tongue talks of justice.
Psalm 107:43 NKJV – 43 Whoever [is] wise will observe these [things], And they will understand the lovingkindness of the LORD.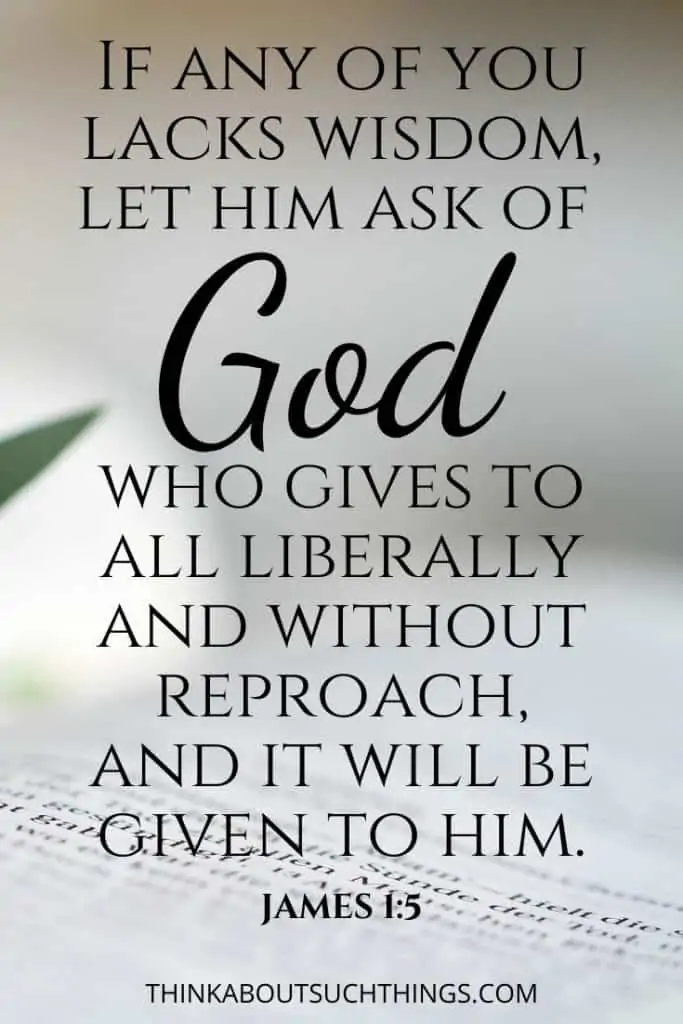 Proverbs 3:15-21 NKJV – 15 She [is] more precious than rubies, And all the things you may desire cannot compare with her. 16 Length of days [is] in her right hand, In her left hand riches and honor. 17 Her ways [are] ways of pleasantness, And all her paths [are] peace. 18 She [is] a tree of life to those who take hold of her, And happy [are all] who retain her. 19 The LORD by wisdom founded the earth; By understanding He established the heavens; 20 By His knowledge the depths were broken up, And clouds drop down the dew. 21 My son, let them not depart from your eyes–Keep sound wisdom and discretion;
Psalm 111:10 NKJV – 10 The fear of the LORD [is] the beginning of wisdom; A good understanding have all those who do [His commandments]. His praise endures forever.
Proverbs 1:7 NKJV – 7 The fear of the LORD [is] the beginning of knowledge, [But] fools despise wisdom and instruction.
Proverbs 4:5-6, 11 NKJV – 5 Get wisdom! Get understanding! Do not forget, nor turn away from the words of my mouth. 6 Do not forsake her, and she will preserve you; Love her, and she will keep you. … 11 I have taught you in the way of wisdom; I have led you in right paths.
Proverbs 9:11-15 NKJV – 11 For by me your days will be multiplied, And years of life will be added to you. 12 If you are wise, you are wise for yourself, And [if] you scoff, you will bear [it] alone." 13 A foolish woman is clamorous; [She is] simple, and knows nothing. 14 For she sits at the door of her house, On a seat [by] the highest places of the city, 15 To call to those who pass by, Who go straight on their way:
Proverbs 14:8 NKJV – 8 The wisdom of the prudent [is] to understand his way, But the folly of fools [is] deceit.
Proverbs 16:16 NKJV – 16 How much better to get wisdom than gold! And to get understanding is to be chosen rather than silver.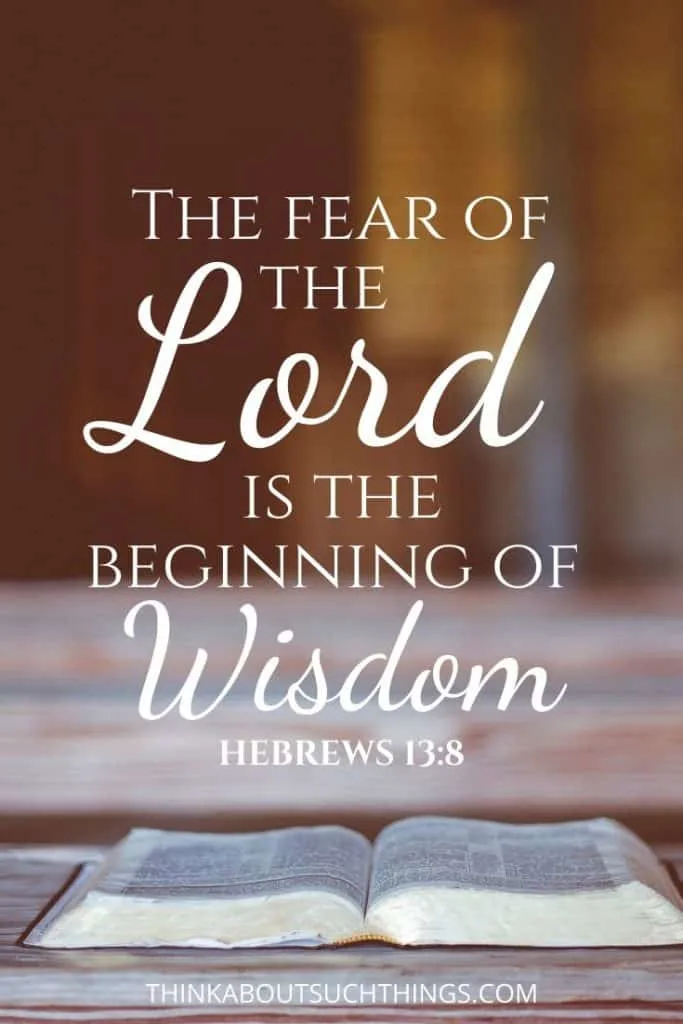 Proverbs 17:24 NKJV – 24 Wisdom [is] in the sight of him who has understanding, But the eyes of a fool [are] on the ends of the earth.
Proverbs 12:18 NKJV – 18 There is one who speaks like the piercings of a sword, But the tongue of the wise [promotes] health.
Proverbs 14:1, 33 NKJV – 1 The wise woman builds her house, But the foolish pulls it down with her hands. … 33 Wisdom rests in the heart of him who has understanding, But [what is] in the heart of fools is made known.
Proverbs 24:3 NKJV – 3 Through wisdom a house is built, And by understanding it is established;
Proverbs 19:8 NKJV – 8 He who gets wisdom loves his own soul; He who keeps understanding will find good.
Proverbs 11:2 NKJV – 2 When pride comes, then comes shame; But with the humble [is] wisdom.
Proverbs 20:1 NKJV – 1 Wine [is] a mocker, Strong drink [is] a brawler, And whoever is led astray by it is not wise.
Proverbs 24:14 NKJV – 14 So [shall] the knowledge of wisdom [be] to your soul; If you have found [it], there is a prospect, And your hope will not be cut off.
Proverbs 28:26 NKJV – 26 He who trusts in his own heart is a fool, But whoever walks wisely will be delivered.
Ecclesiastes 2:26 NKJV – 26 For [God] gives wisdom and knowledge and joy to a man who [is] good in His sight; but to the sinner He gives the work of gathering and collecting, that he may give to [him who is] good before God. This also [is] vanity and grasping for the wind.
Ecclesiastes 7:12 NKJV – 12 For wisdom [is] a defense [as] money [is] a defense, But the excellence of knowledge [is that] wisdom gives life to those who have it.
Daniel 2:23 NKJV – 23 "I thank You and praise You, O God of my fathers; You have given me wisdom and might, And have now made known to me what we asked of You, For You have made known to us the king's demand."
Colossians 2:2-3 NKJV – 2 that their hearts may be encouraged, being knit together in love, and [attaining] to all riches of the full assurance of understanding, to the knowledge of the mystery of God, both of the Father and of Christ, 3 in whom are hidden all the treasures of wisdom and knowledge.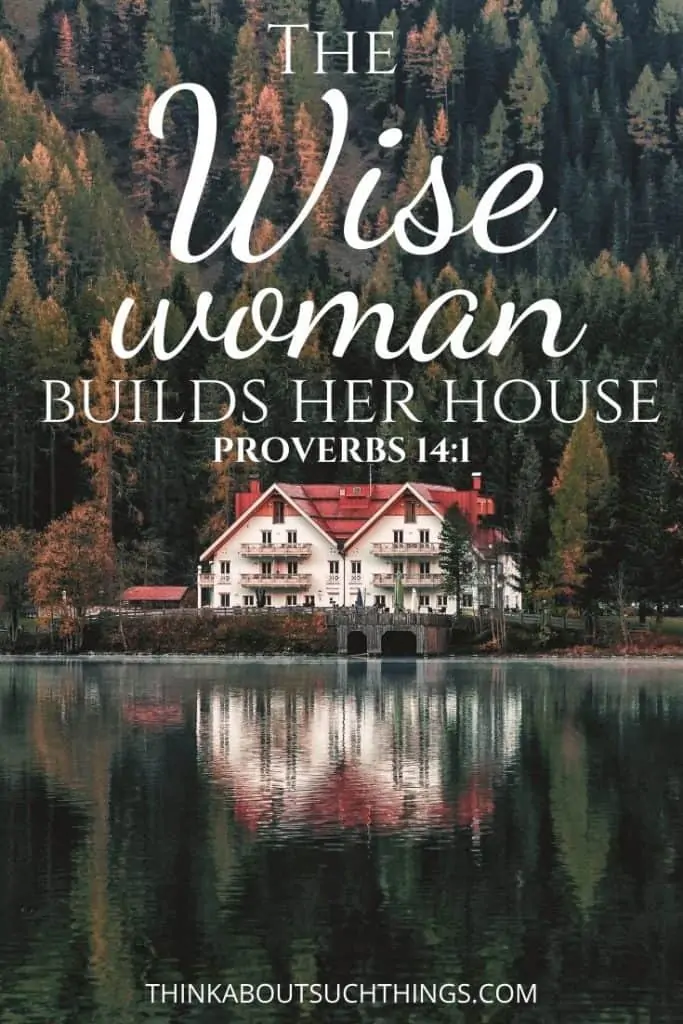 Job 28:28 NKJV – 28 And to man He said, 'Behold, the fear of the Lord, that [is] wisdom, And to depart from evil [is] understanding.' "
James 3:17 NKJV – 17 But the wisdom that is from above is first pure, then peaceable, gentle, willing to yield, full of mercy and good fruits, without partiality and without hypocrisy.
Ecclesiastes 7:19 NKJV – 19 Wisdom strengthens the wise More than ten rulers of the city.
Job 12:12 NKJV – 12 Wisdom [is] with aged men, And with length of days, understanding.
Luke 2:52 NKJV – 52 And Jesus increased in wisdom and stature, and in favor with God and men.
Luke 21:15 NKJV – 15 "for I will give you a mouth and wisdom which all your adversaries will not be able to contradict or resist.
1 Corinthians 1:24-30 NKJV – 24 but to those who are called, both Jews and Greeks, Christ the power of God and the wisdom of God. 25 Because the foolishness of God is wiser than men, and the weakness of God is stronger than men. 26 For you see your calling, brethren, that not many wise according to the flesh, not many mighty, not many noble, [are called]. 27 But God has chosen the foolish things of the world to put to shame the wise, and God has chosen the weak things of the world to put to shame the things which are mighty; 28 and the base things of the world and the things which are despised God has chosen, and the things which are not, to bring to nothing the things that are, 29 that no flesh should glory in His presence. 30 But of Him you are in Christ Jesus, who became for us wisdom from God–and righteousness and sanctification and redemption–
Romans 11:33 NKJV – 33 Oh, the depth of the riches both of the wisdom and knowledge of God! How unsearchable [are] His judgments and His ways past finding out!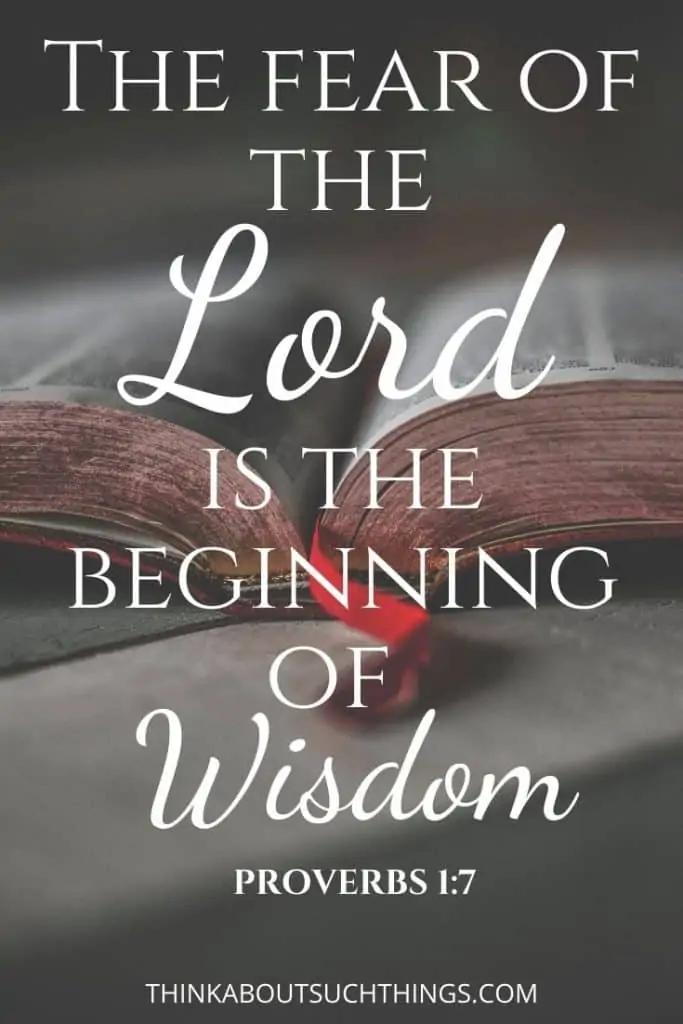 Ephesians 1:16-17 NKJV – 16 do not cease to give thanks for you, making mention of you in my prayers: 17 that the God of our Lord Jesus Christ, the Father of glory, may give to you the spirit of wisdom and revelation in the knowledge of Him,
Matthew 7:24-27 NKJV – 24 "Therefore whoever hears these sayings of Mine, and does them, I will liken him to a wise man who built his house on the rock: 25 "and the rain descended, the floods came, and the winds blew and beat on that house; and it did not fall, for it was founded on the rock. 26 "But everyone who hears these sayings of Mine, and does not do them, will be like a foolish man who built his house on the sand: 27 "and the rain descended, the floods came, and the winds blew and beat on that house; and it fell. And great was its fall."
Ephesians 5:15-16 NKJV – 15 See then that you walk circumspectly, not as fools but as wise, 16 redeeming the time, because the days are evil.
James 3:13 NKJV – 13 Who [is] wise and understanding among you? Let him show by good conduct [that] his works [are done] in the meekness of wisdom.
Quick Reference List of Scriptures on Wisdom
Like I do with all my topical Bible verses here is a simple reference list of Bible verses about light. I hope this makes it easy for you to jot down these verses in your journal or Bible for future use or study.
These would also be great for students who are in high school or college. If I was still in school I would deck out my binder with one of these!
List of Wisdom Bible Verses
James 1:5
1 Kings 3:28
2 Chronicles 1:10
Psalm 90:12
Psalm 37:30
Psalm 107:43
Proverbs 3:15-21
Psalm 111:10
Proverbs 1:7
Proverbs 4:5-6
Proverbs 4:11
Proverbs 9:11-15
Proverbs 14:8
Proverbs 16:16
Proverbs 17:24
Proverbs 12:18
Proverbs 14:1
Proverbs 14:33
Proverbs 24:3
Proverbs 19:8
Proverbs 11:2
Proverbs 20:1
Proverbs 24:14
Proverbs 28:26
Ecclesiastes 2:26
Ecclesiastes 7:12
Daniel 2:23
Colossians 2:2-3
Job 28:28
James 3:17
Ecclesiastes 7:19
Job 12:12
Luke 2:52
Luke 21:15
1 Corinthians 1:24-30
Romans 11:33
Ephesians 1:16-17
Matthew 7:24-27
Ephesians 5:15-16
James 3:13
---
I hope these verses and proverbs have encouraged you in your venture of gaining wisdom from God. If you would like to read more on the topic of Biblical growth check out some of my popular posts!
Feel free to drop me a comment below! I would love what God is doing in your life and how you growing in your faith!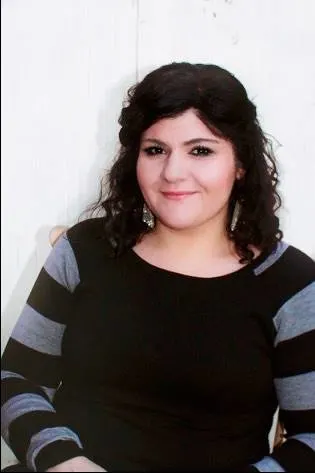 Melissa is a passionate minister, speaker and an ongoing learner of the Bible. She has been involved in church and vocational ministry for over 18 years. And is the founder of Think About Such Things. She has the heart to equip the saints by helping them get into the Word of God and fall more in love with Jesus. She also enjoys family, cooking, and reading.
She has spoken in churches in California, Oregon, Texas, and Mexico and has been featured in Guidepost Magazine and All Recipes Magazine. Read More…