Christian Tailwind Tribes are a great way to boost your traffic. I will be sharing 17 Tribes you can join today!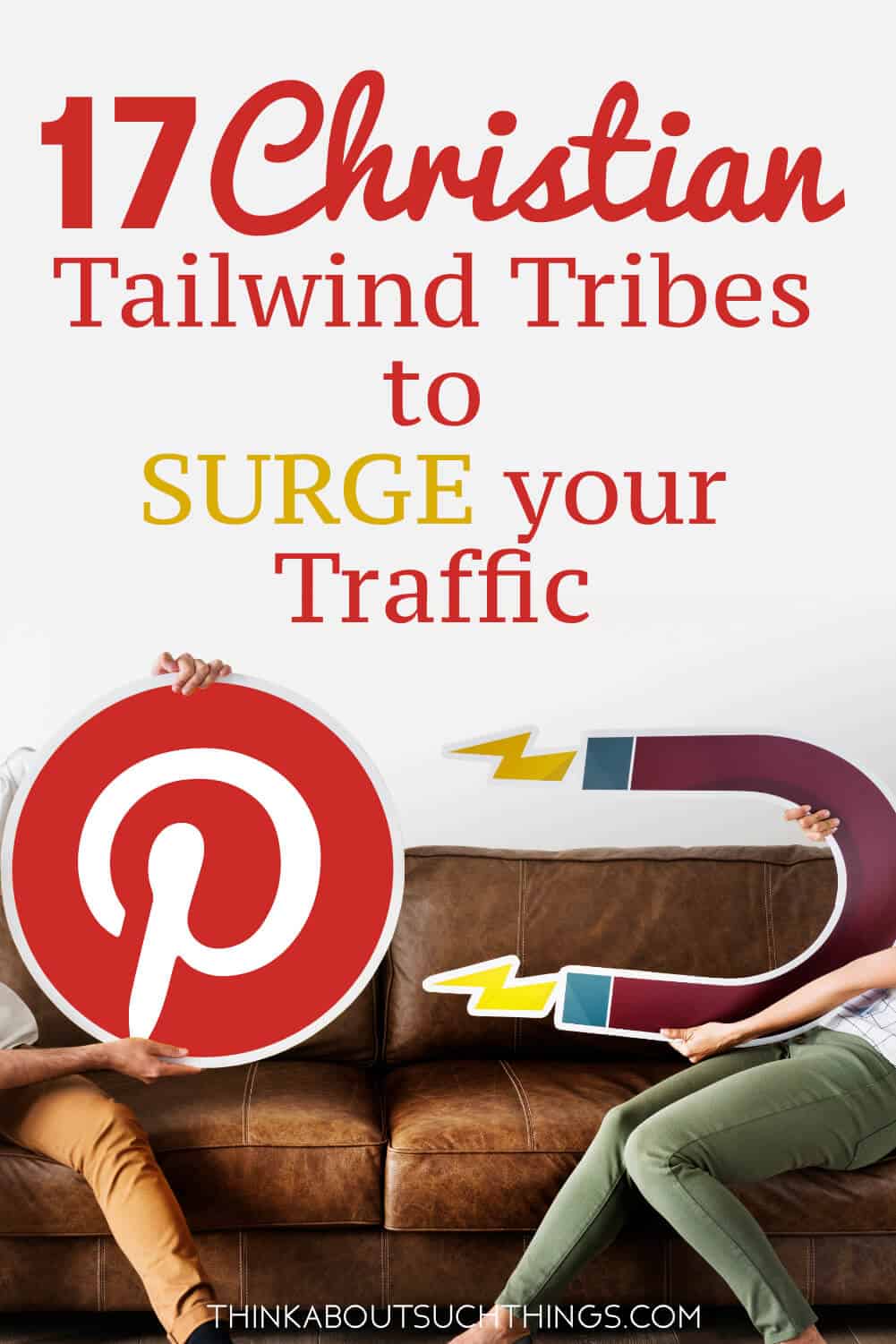 I am thrilled to share this post with all my Christian bloggers out there! I have recently got back into my blog after a long break
My father passed away and it just threw me off for a season. When I got back I started to get back into the swing of things. And one of those things was my Tailwind Tribes.
If you are not familiar with Tailwind then I would highly recommend you check it out! It will skyrocket your traffic on Pinterest!
Plus if you sign up under my link you get to test it out for a whole month for FREE! YAY! You can click the image below to learn more!

Ok this is why I am excited… This is not even a full month worth yet (only 20 days) over 4,000 users just from Tailwind Tribes! SAY WHAT!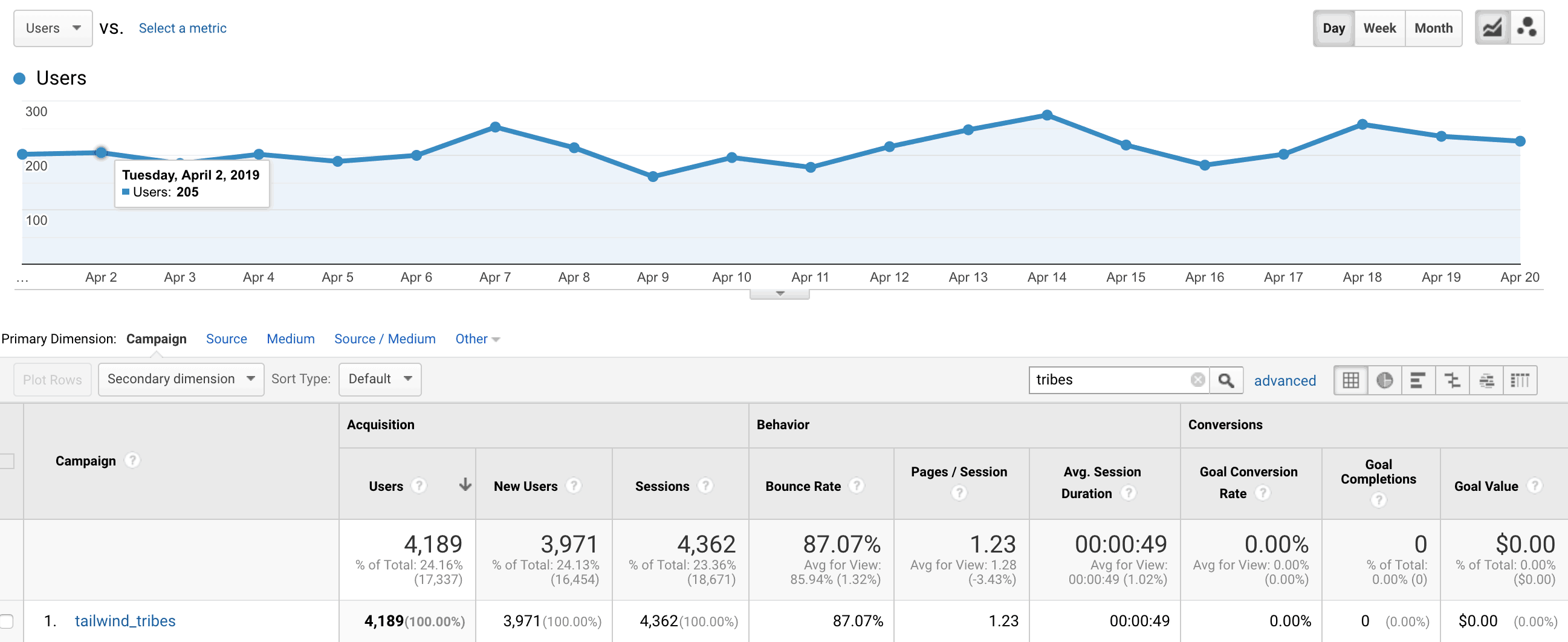 I am still in awe of it… that's a good chunk of traffic.
Ok now let's get to those Christian tailwind tribes…These are all tribes I am part of. Some let you post beyond just faith topics, some do not. Be mindful to read the rules and follow them.
Christian Tailwind Tribes
Before we get down to business know that if you don't have an account to Tailwind yet that some of these links will not work till you sign up.
Christian Lifestyle Bloggers –This is the tribe that I started. It has over 100 members and stays active.
About this Tribe: Hi! Welcome to my tribe Christian Lifestyle Blogger. This is a tribe where you can pin Christian related pins and also other lifestyle type pins (recipes, relationships, crafts, travel, health etc) from your Christian blog. My goal for this tribe is for it to be a place where it blesses and helps us all grow on our blogging journey. The way this will happen is if we honor each other and follow the rules. (THIS TRIBE IS ONLY FOR CHRISTIAN BASED BLOGS)
Christian Women Bloggers Community
About this Tribe: Share your best/favorite family-friendly inspirational posts about Christian growth, parenting, homemakeing, singles, DIY, crafts, blogging, and books. (No recipe pins, please) Both old and new posts are welcomed.
About this Tribe: Anything and everything to do with women in ministry!
About this Tribe: A group for those who blog for Christian Women! Feel free to share lifestyle pins, Bible Study, relationship and marriage advice, etc.
About this Tribe: God is the answer to all of life's hard places. This tribe is for Christian bloggers who write to offer hope in Christ through the difficult times in life.
About this Tribe: This is a place for bloggers to share their best pins relating to anything virtuous, lovely, of good report or praise worthy – We seek after these things. All bloggers with these values are welcome!
Bible Study Topics and Devotions
About this Tribe: Bible Study Topics and Devotions for Christians.
About this Tribe: This tribe is for all Christian bloggers that write about their faith, no matter what stage you're at in life!
About this Tribe: For Christian living, study, etc. pins.
About this Tribe: Looking for some encouraging Christian material to grow your faith and encourage your heart? You've come to the right place!
About this Tribe: This is a tribe for Christians to support other Christians in business endeavors that support the Kingdom of Christ.
About this Tribe: A tribe for Christian faith and encouragement bloggers to share blog posts and network.
Christian Mom Bloggers/Vlogs Community
About this Tribe: Let's grow in community and help spread the Gospel through Youtube. Share your videos, help each other get more subscribers, likes, comments, and views. Let's share Youtube tips and resources that have helped us out, "…The harvest is plentiful but the workers are few." (Matt. 9:37) Let's do this! All for His glory!
About this Tribe: Welcome! This is a tribe for content about Christian women's leadership. Share encouragement, tips, articles, and other resources for Spirit driven women!
Christian Writers Sharing Great Content
About this Tribe: To share Christian living blog posts, scriptures, prayers, and resources to encourage others in their faith.
About this Tribe: Any pins Faith-related!
About this Tribe: This is a tribe for members of the By His Grace Bloggers' FB group. We are here to encourage and help promote each other as Christian writers. Please submit your pins about hope, trust, spiritual growth, and anything else relating to the Christian faith. Please do not submit recipes, affiliate ads, or unrelated pins. Only confirmed members of the FB group will be added to the tribe.
I hope this list of tribes is helpful and I know if you are consistent you will see it reflected in google analytics!
If you are interested in other blogging post check out these two!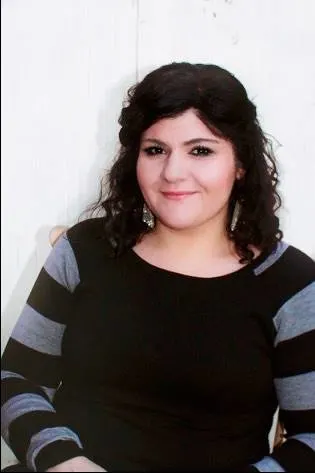 Melissa is a passionate minister, speaker and an ongoing learner of the Bible. She has been involved in church and vocational ministry for over 18 years. And is the founder of Think About Such Things. She has the heart to equip the saints by helping them get into the Word of God and fall more in love with Jesus. She also enjoys family, cooking, and reading.
She has spoken in churches in California, Oregon, Texas, and Mexico and has been featured in Guidepost Magazine and All Recipes Magazine. Read More…