In this article we will take a look at a collection of inspiring Easter blessings that you can share with loved ones by using the images or writing out the blessing. These blessings for Easter are meant to celebrate and glorify the risen Christ! Let's get started…
I LOVE Easter! It's a holiday that is filled with God's love and power. Nope it's not about a bunny and eggs. It's all about Jesus and what He did for us and how He is still alive! Hallelujah!!
So, my goal with this post is to share with you a slew of beautiful and spiritually encouraging blessings that you can share. You can share this via a written message like an Easter card or even send one of my images below via text or social media! More ways to use Easter blessings below.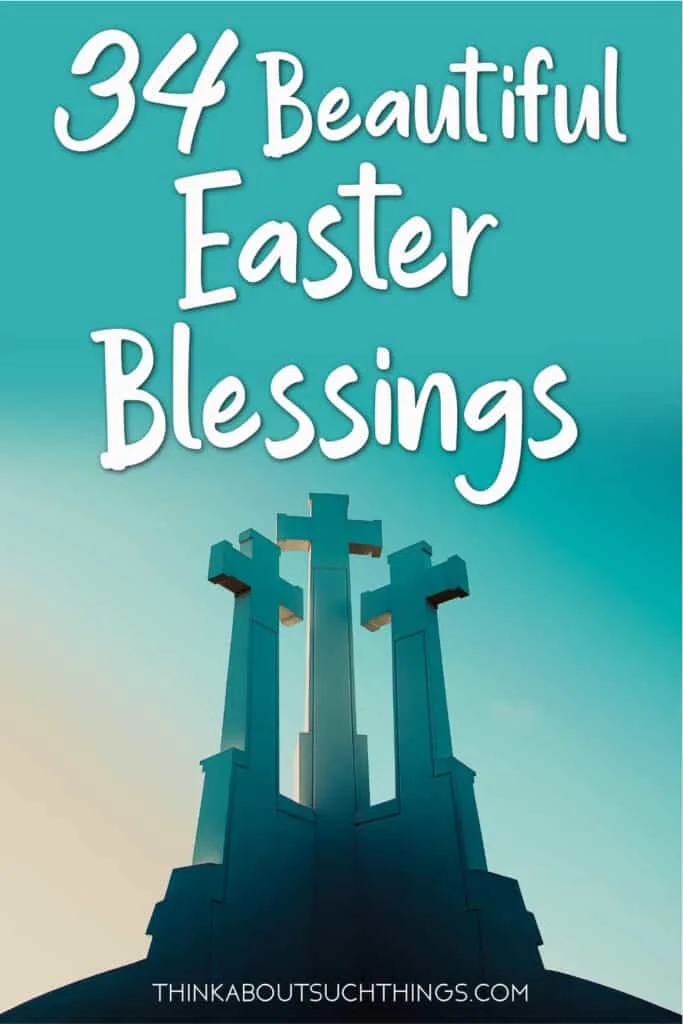 If you would like to use an image below for your website. I do ask that you link back with a do-follow link to my post and reach out to me letting me know.
Alright, now let's get to the fun stuff!!
And if you are looking for more Easter inspiration then please check out my Easter prayers and Easter Bible verses. They are sure to bless you!
5 Ways to Share Easter Blessings with Others
I love thinking outside of the box on how we can share an encouraging word to others. Here are 5 ways you can just do that.
Write the blessing out in an Easter card. (check out these great Easter Cards)
Write the blessing out on a tag and attach it to an easter basket.
Write the blessing out on a page and attach it to a bouquet of flowers like Easter lilies, tulips, irises, etc.
Send one of the images below to a friend or family member. You can do this by email, text, or social media.
Send out a quick video out to distant family and friends. Wishing them a happy Easter and share the blessing with them.
No matter how you decide to share your easter blessing. I can guarantee it will encourage the one receiving it and remind them of God's goodness.
Easter Blessings and Greetings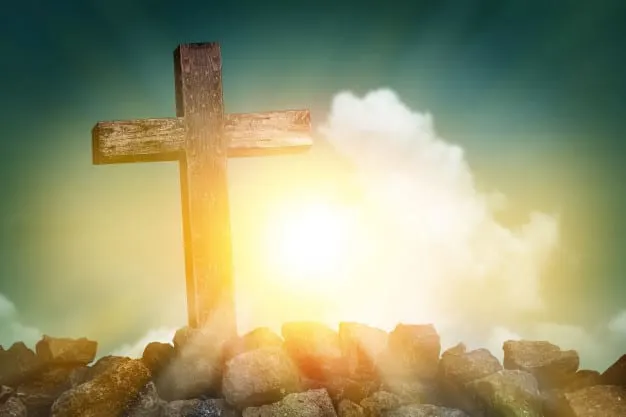 I do encourage you as your read through these to also add a personal element to the blessing. Add their name, a bible verse, a situation etc. I would even encourage you to ask the Lord if their is anything you should add or share with them .
These little adjustments make the blessing personal to them and not just generic… "Have a blessed Easter."
Easter Blessings about the Resurrection of Jesus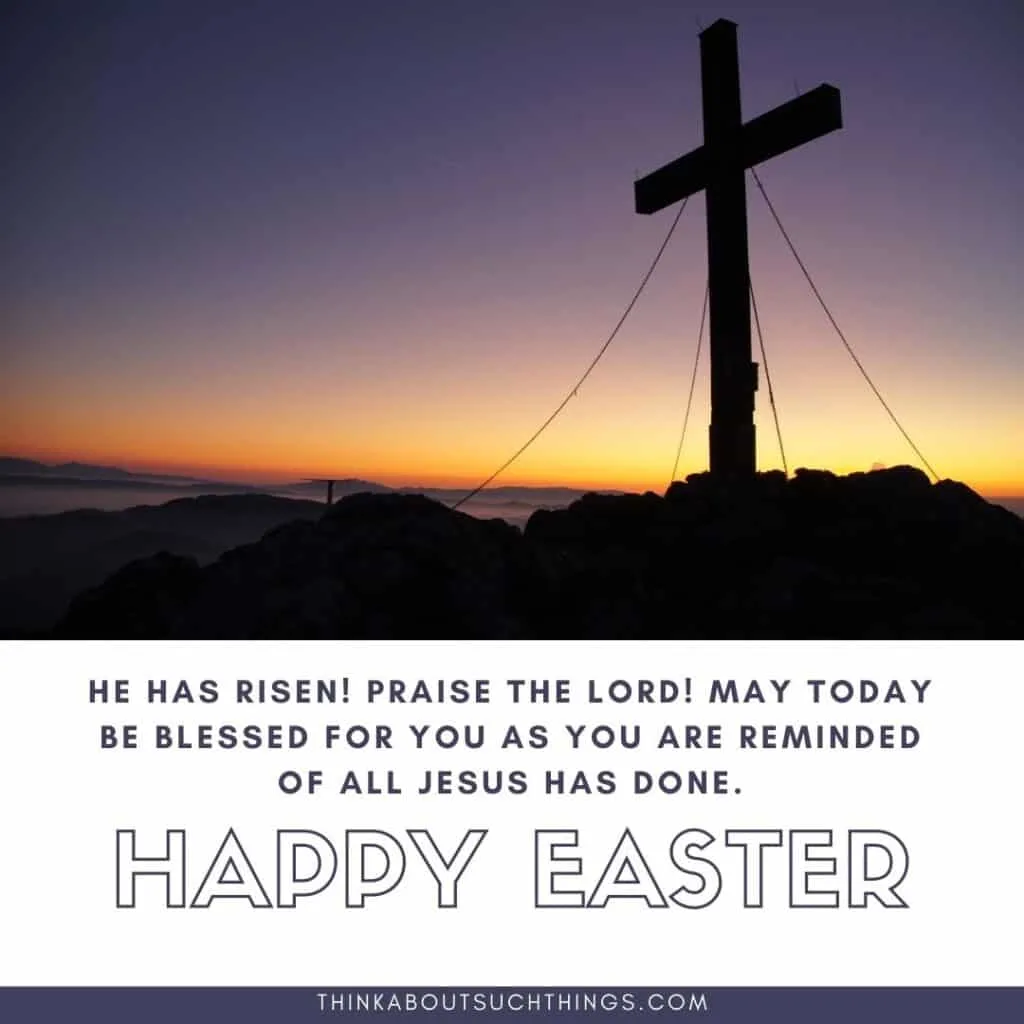 He has Risen! Praise the Lord! May today be blessed for you as you are reminded of all Jesus has done.
He's alive! Let this resurrection Sunday be blessed and filled with God's goodness.
May this Easter be blessed as you celebrate the death and resurrection of our wonderful savior.
Let this Easter weekend be blessed as you the experience the power of His resurrection.
Happy Resurrection Sunday! Many blessings to you this day as you spend time with your family and friends.
Easter Blessing about Drawing closer to God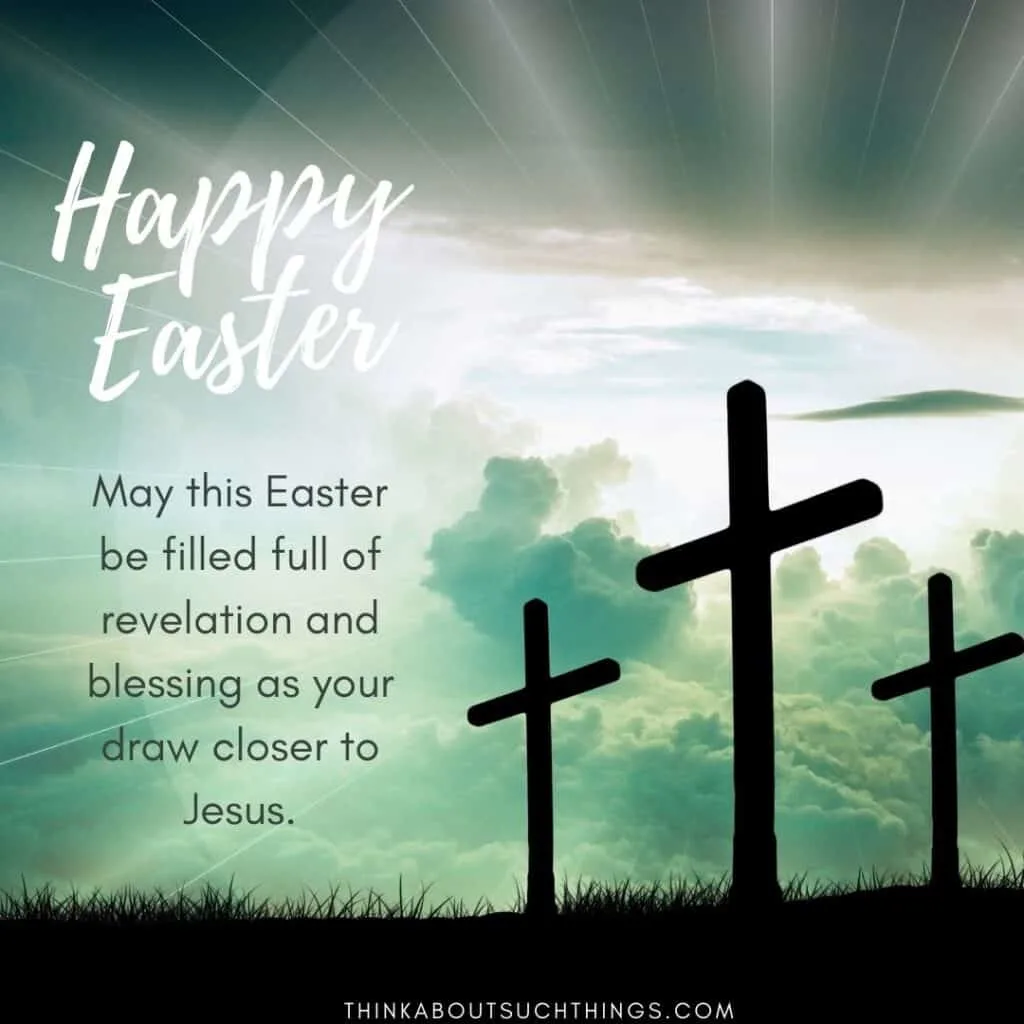 May this be a blessed Easter! That your heart would draw closer to Jesus and that you would experience His love in greater ways.
I hope this Easter Sunday is extremely blessed with God's Holy presence. That it would draw you near to Him in new ways.
May this Easter be filled full of revelation and blessing as your draw closer to Jesus.
Happy Easter Sunday! Let God bless you as you lean into Him and grow spiritually.
Easter Messages about God's Blessing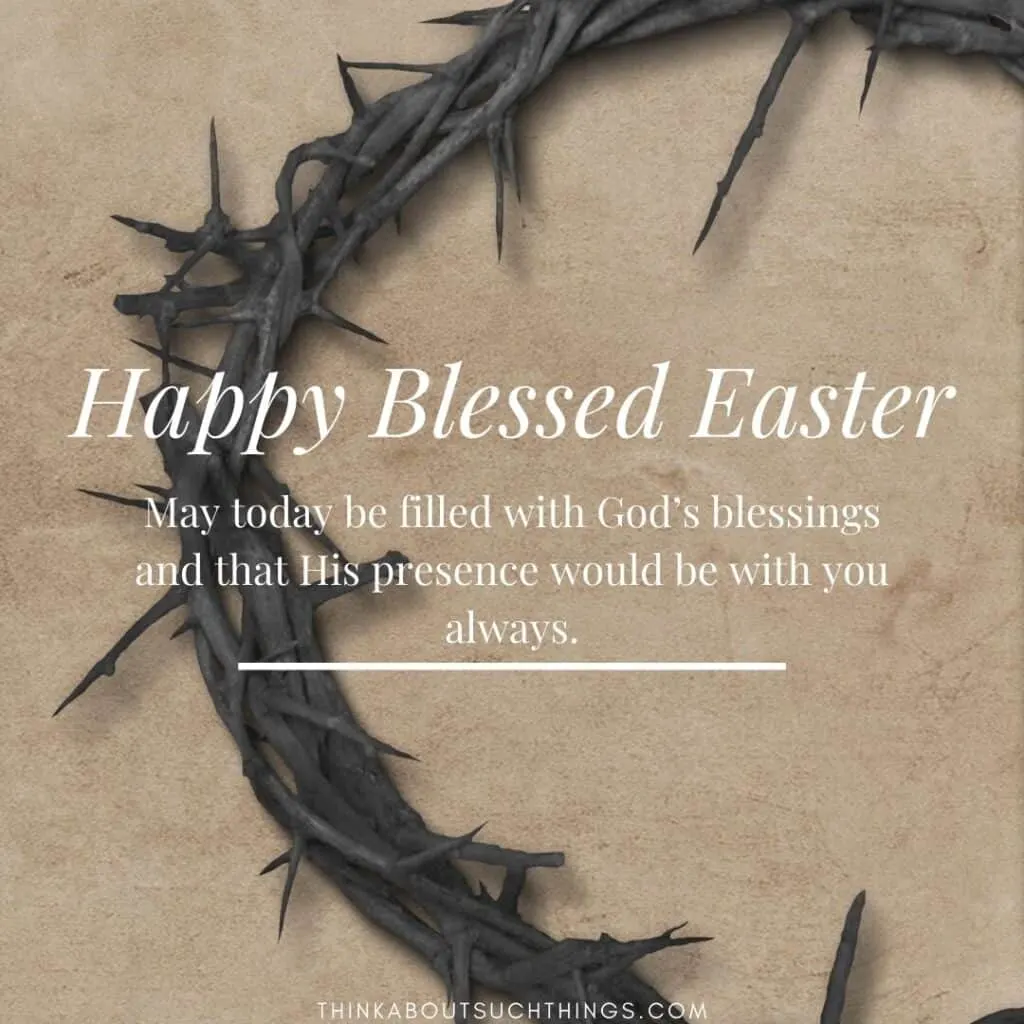 Let this Easter Sunday be a reminder of how blessed you are to know Christ as your Lord and Savior.
May God touch you today as you attend Church and experience His truth that He is the Resurrection and the Life!
Happy Easter Sunday! May today be filled with God's blessings and that His presence would be with you always.
I thank God for your salvation and pray blessing upon you this Easter weekend.
Many blessings to you this powerful Sunday. As you are reminded of all God has done for you. Happy Easter!
Short Blessings for Easter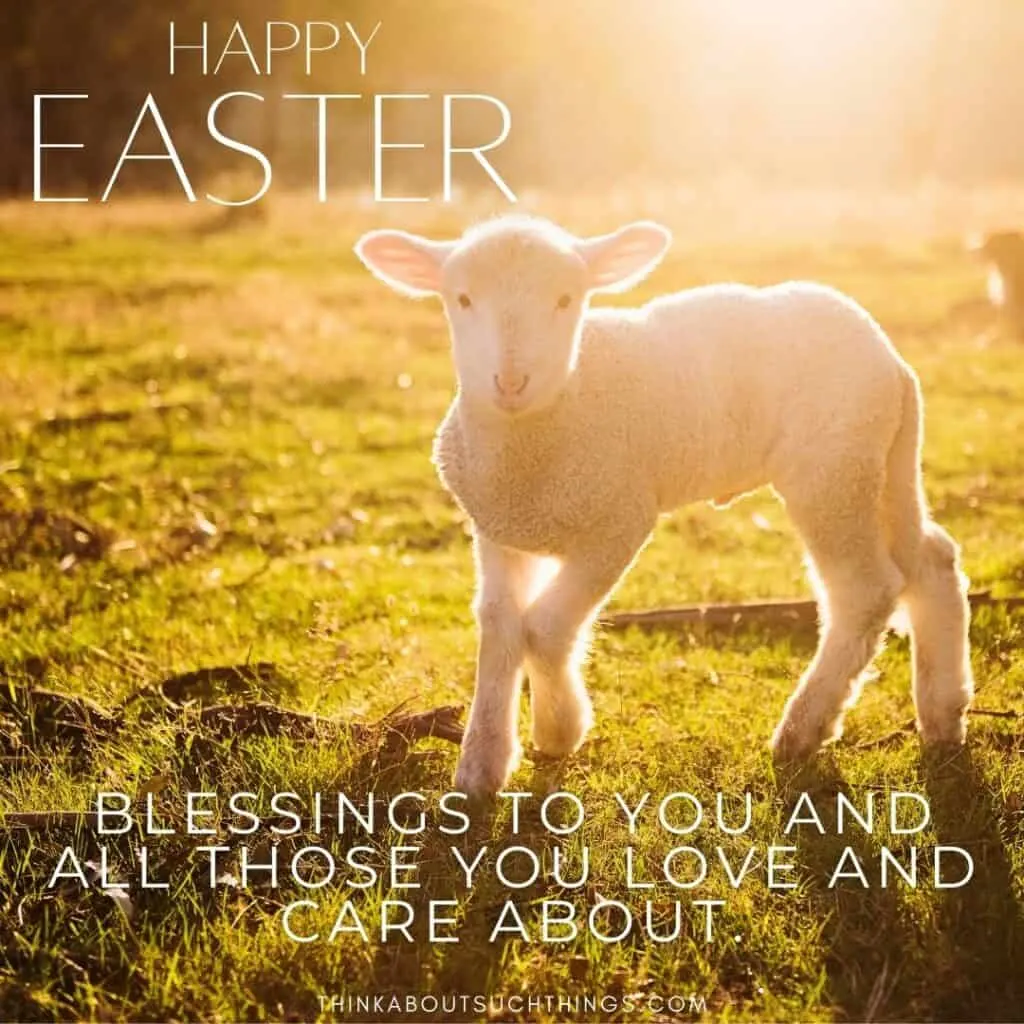 May this Easter be showered with God's blessings.
Happy Easter! Blessings to you and all those you love and care about.
Let your cup overflow with God's goodness this Easter. Many Blessings!
May our Lord Jesus Christ pour out His love upon you this Easter.
Blessings to you this Sunday as you honor the Lord for His death and resurrection.
Happy Easter! May today be blessed with joy and love.
Religious Easter Wishes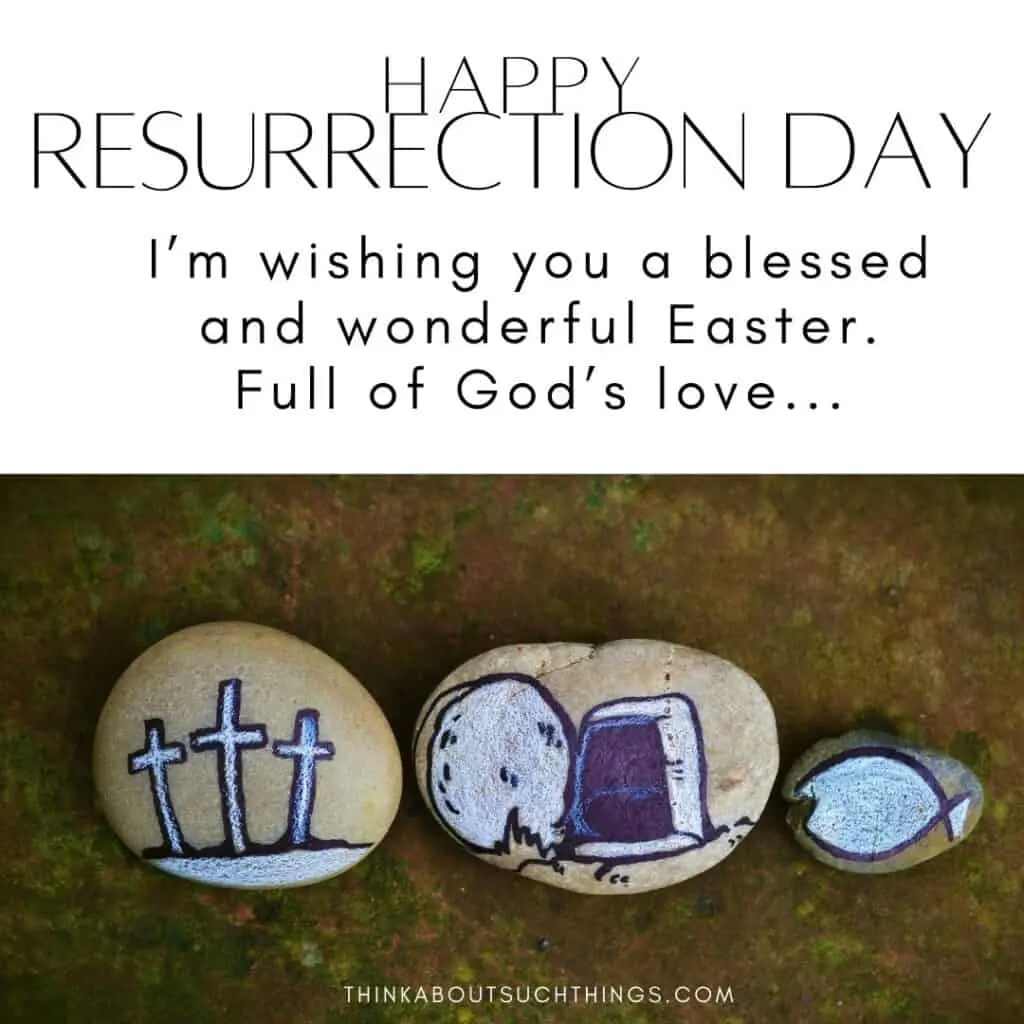 Let this Easter be a reminder of God's goodness in our lives and faithfulness for our future.
I'm wishing you a blessed and wonderful Easter. Full of God's love.
Wishing you and your family a truly blessed Easter. One that is filled with God's peace and joy.
This Easter, I'm wishing you a joyous year and blessing.
Happy Easter! May the joy of the Lord be your strength as you celebrate His goodness towards you.
Easter Blessings for Family
May our Lord Jesus bless you family this Easter. May He bring greater revelation of His crucifixion and resurrection to your lives.
This Easter holiday I pray for blessing over your family. That the Lord would shower His love, peace, and joy to everyone in your home.
May God send His blessings upon your family this Easter.
Blessed is the family that honors Christ. He is faithful to guide and protect your comings and goings.
May God bless you and all those you love this Easter Sunday. May He answer your prayers and give you peace.
Easter Dinner Blessings
Lord, as we gather here to honor your resurrection we pray that you will to bless us today. That you would bring unity to our family and peace. Thank for this meal bless those who have prepared it. In Jesus Name
Heavenly Father, we thank you for sending your Son Jesus and we praise you that He is alive and sitting at Your right hand. And as we gather for this meal we ask that you would bless it and let us satisfy us. In Jesus name.
Lord we thank you for this Easter meal. We ask that you bless this time as we eat and that our conversation would glorify your Son Jesus. Thank you for His death and resurrection. May we always keep it close to our heart. In Jesus name.
More on Easter
If you would like to explore more on Easter feel free to check out the posts below.
---
Easter is an incredible Holiday and I hope these Easter blessings are exactly what you were looking for. I pray they build up and strengthen those you share it with.
Feel free to leave me a comment below. I would love to know what you are doing for Easter!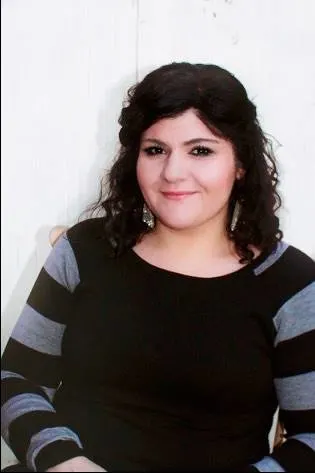 Melissa is a passionate minister, speaker and an ongoing learner of the Bible. She has been involved in church and vocational ministry for over 18 years. And is the founder of Think About Such Things. She has the heart to equip the saints by helping them get into the Word of God and fall more in love with Jesus. She also enjoys family, cooking, and reading.
She has spoken in churches in California, Oregon, Texas, and Mexico and has been featured in Guidepost Magazine and All Recipes Magazine. Read More…