25 Easy Homemade Iced Tea Recipes For Summer
This post may contain affiliate links. Please read my disclosure policy for more info.
Cool off this summer with these delicious and easy homemade iced tea recipes.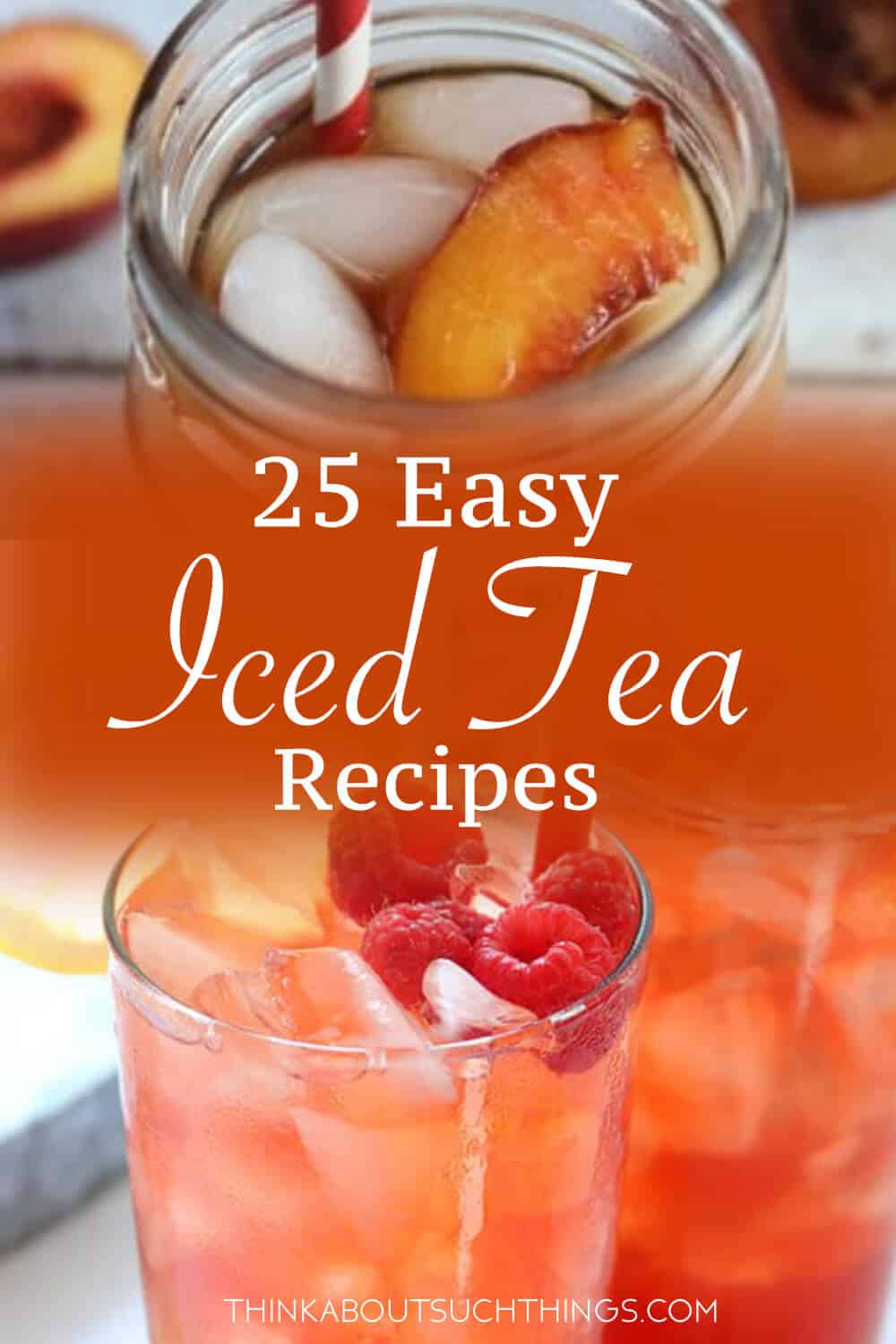 My love of tea runs extremely deep…deeper than coffee. Doesn't matter if it's hot, cold, in-between….tea is downright delicious. For some, they love it sweet for others they like it unsweetened.
I'm personally a BIG fan of unsweetened iced tea and if it is sweetened it has to be very light. Not a fan of sweet tea. Please don't send me hate mail!
I am sure most of your Southerners can't even fathom what I just said, but it's true.
Just to clarify that doesn't mean I am going to hold back on these delicious homemade iced tea recipes!
Iced tea from a coffee shop can be ridiculously priced. You are basically paying 4 dollars for flavored water. Making homemade iced tea is easy and cost-effective. Plus no weird additives or chemicals!
The great thing is you can make a big batch and stick it in the fridge. Use it all week long!
Easy Homemade Iced Tea Recipes
Instant Pot Iced Tea – 3 Ways
It doesn't get easier than this! You can make a big batch of homemade iced tea right in your instant pot! The author gives you 3 easy recipes: Clementine, Strawberry, and raspberry!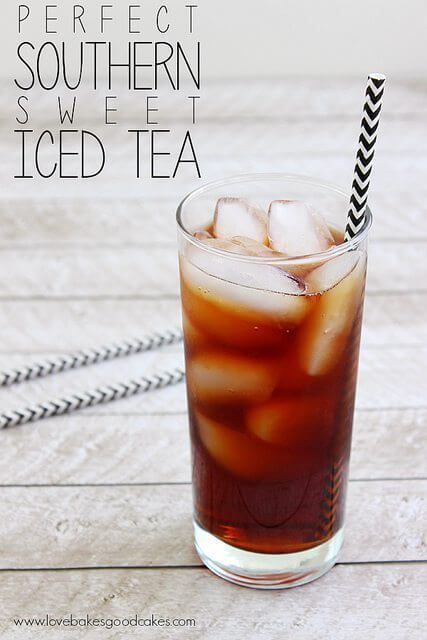 Perfect Southern Sweet Iced Tea
Cool off this Summer with a nice, big glass of this Perfect Southern Sweet Iced Tea!! There's a simple trick to keep it from being bitter!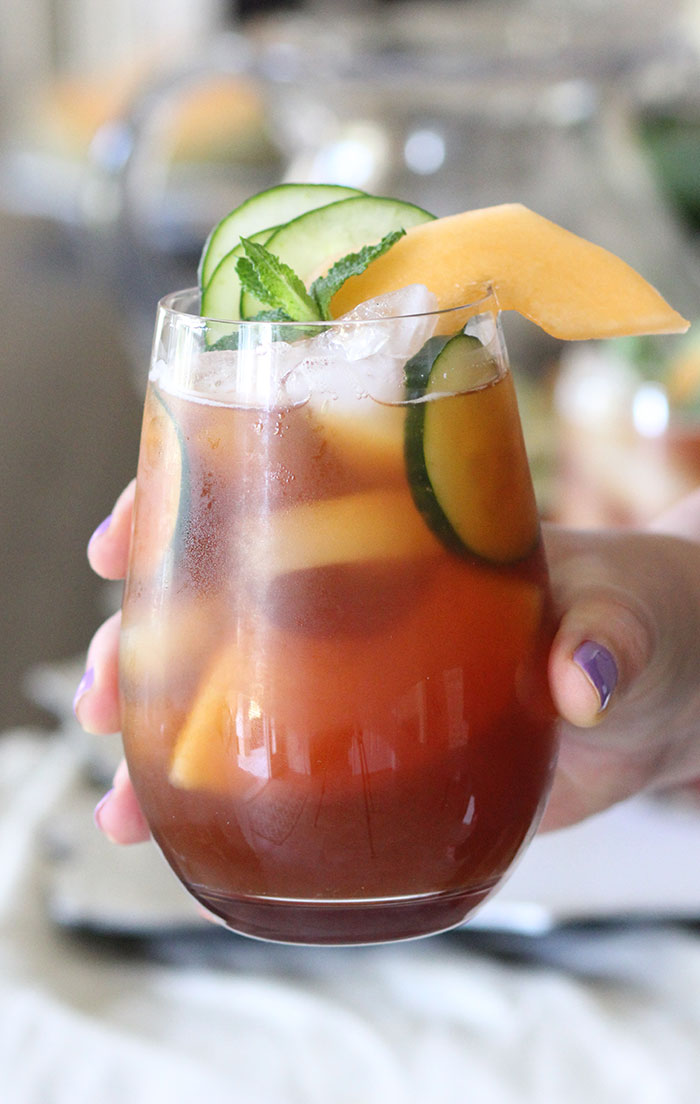 Fresh Fruit Iced Tea
There's nothing like a refreshing drink with fancy garnishes if you ask me! My fun fruity recipe today was inspired by this Honey Melon Cantaloupe Iced Tea over on the Sam's Club website.
Orange Chai Iced Tea
Orange Chai Iced Tea will make your summer cool and sweet. There isn't a more classic way to relax with friends on a hot day.
Caffeine Free Lemon Iced Tea
This lemon iced tea is easy and perfect for a picnic and hot summer days. Great for those who are sensitive to caffeine.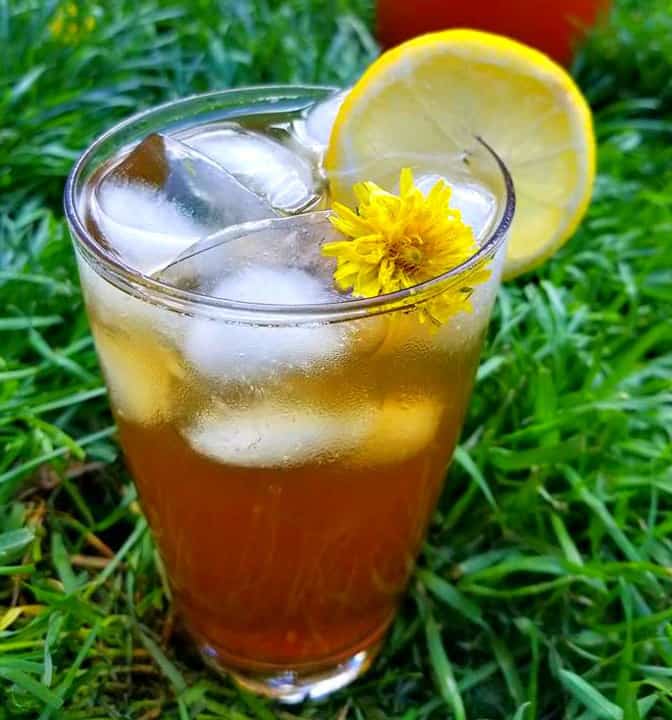 Dandelion Iced Tea
It's Dandelion season again and that means my fridge is stocked with homemade Dandelion Iced Tea.
Orange Flavored Ice Tea
Why buy flavored ice tea when you can make your own. It's incredibly easy to make and you know what's in it.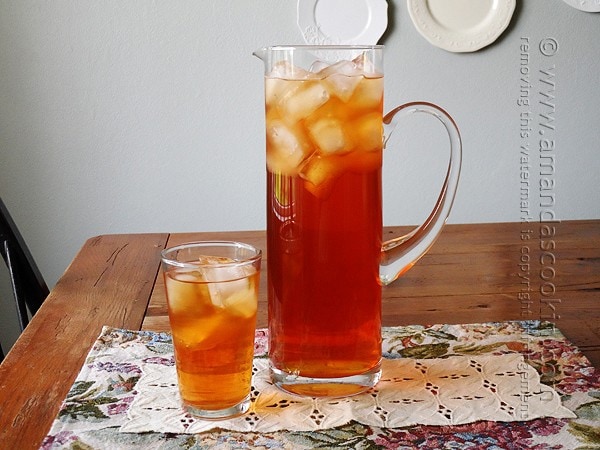 Olive Garden Peach Tea
If you love Olive Garden peach tea, give this a try. It's easy and delicious!
Frosty Coconut Mint Green Tea Mocktail
Frosty Coconut Mint Green Tea Mocktail will have you feeling hydrated, healthy, & luxurious! Just 3 simple ingredients are you will be sipping all day long!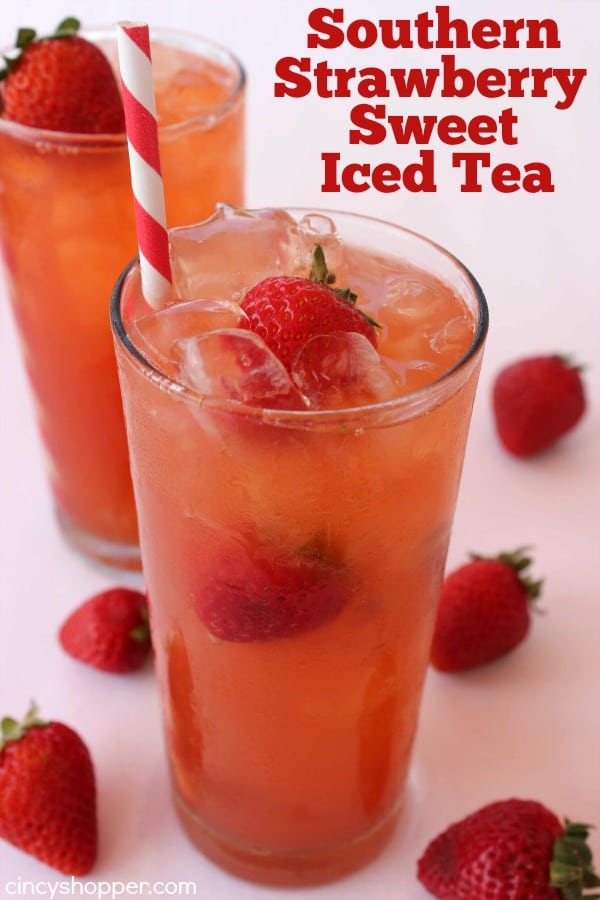 Southern Strawberry Sweet Iced Tea
Fresh strawberries make for a wonderful addition to this iced Tea recipe. You will find it super easy to make and perfect for hot summer days.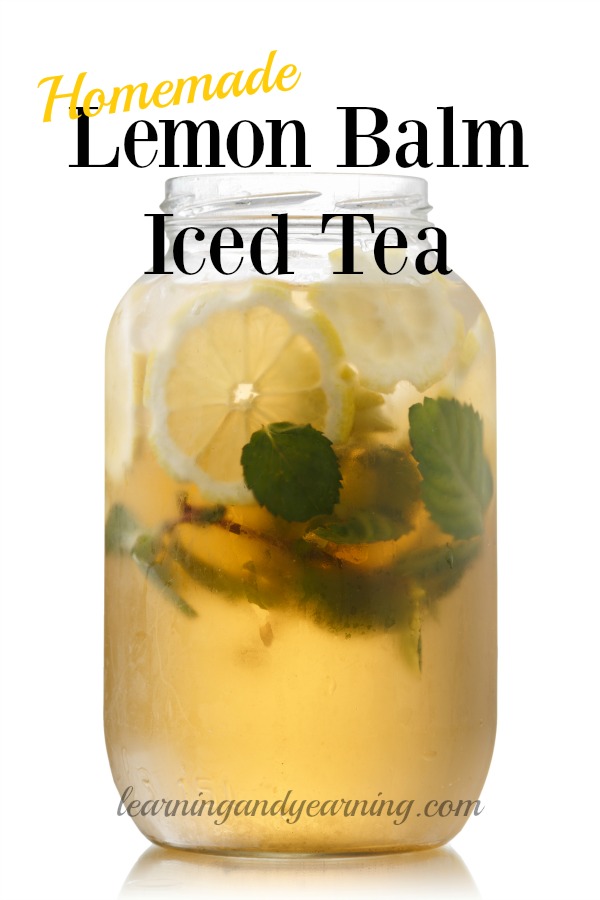 Homemade Lemon Balm Iced Tea
If you grow or forage lemon balm, try using some to make lemon balm iced tea. It's incredibly delicious and easy to make!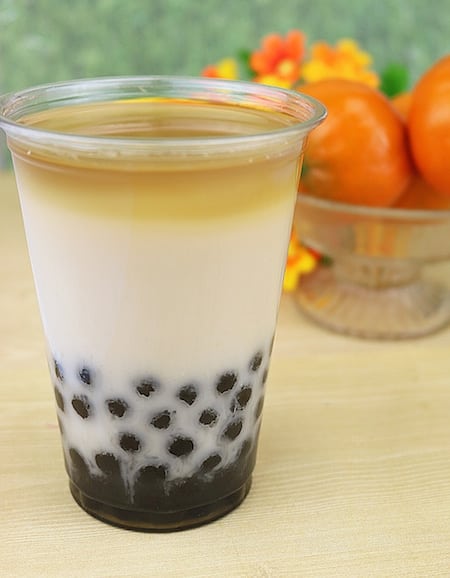 Orange Blossom Honey Bubble Tea Recipe
This delicious Orange Blossom Honey Bubble Tea Recipe combines chamomile tea with almond milk and is sweetened with tapioca pearls in orange blossom honey.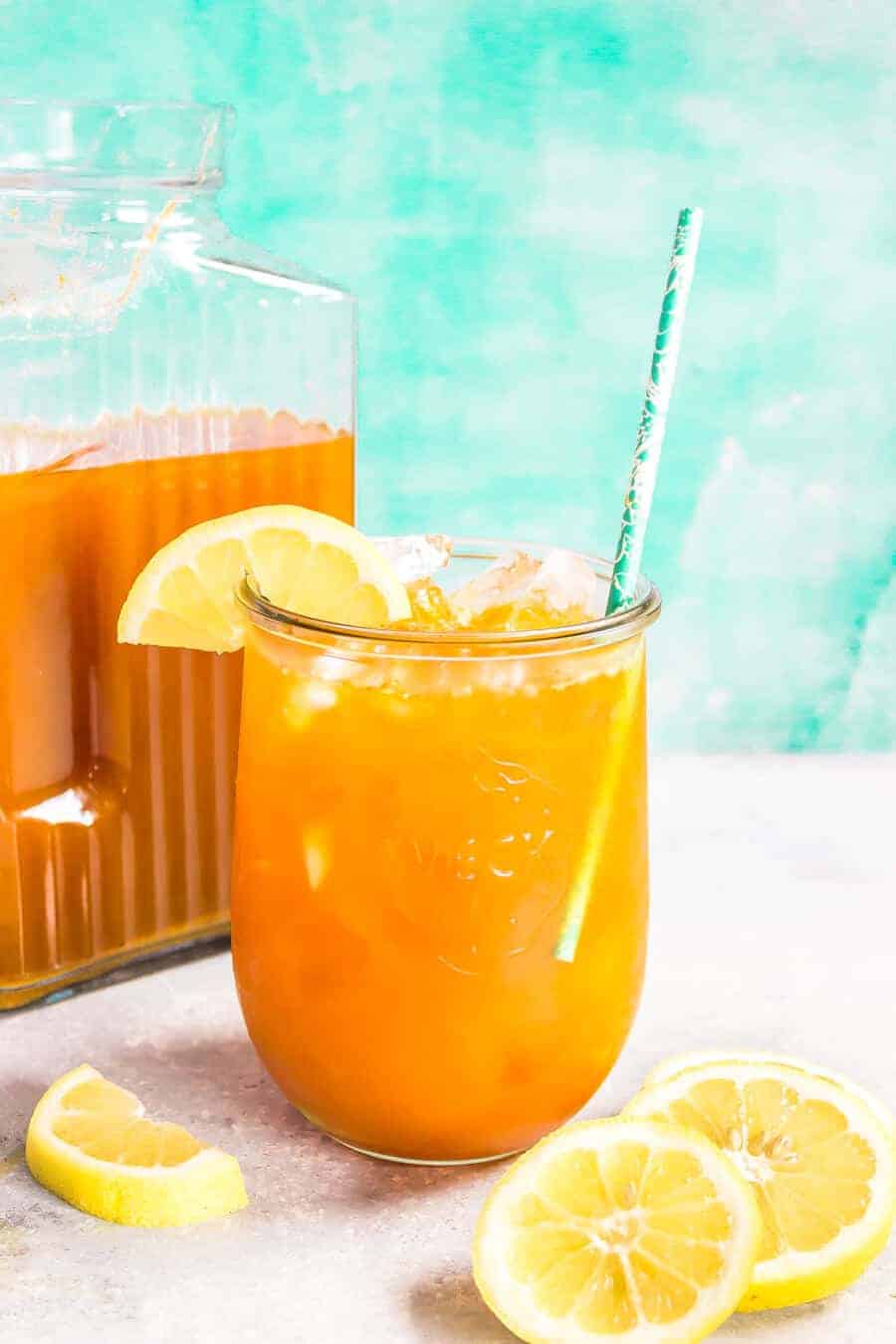 Cinnamon Turmeric Iced Tea
This Cinnamon Turmeric Iced Tea is a nutrient dense thirst quencher! I'm a sucker for an iced tea, especially in the hot summer months!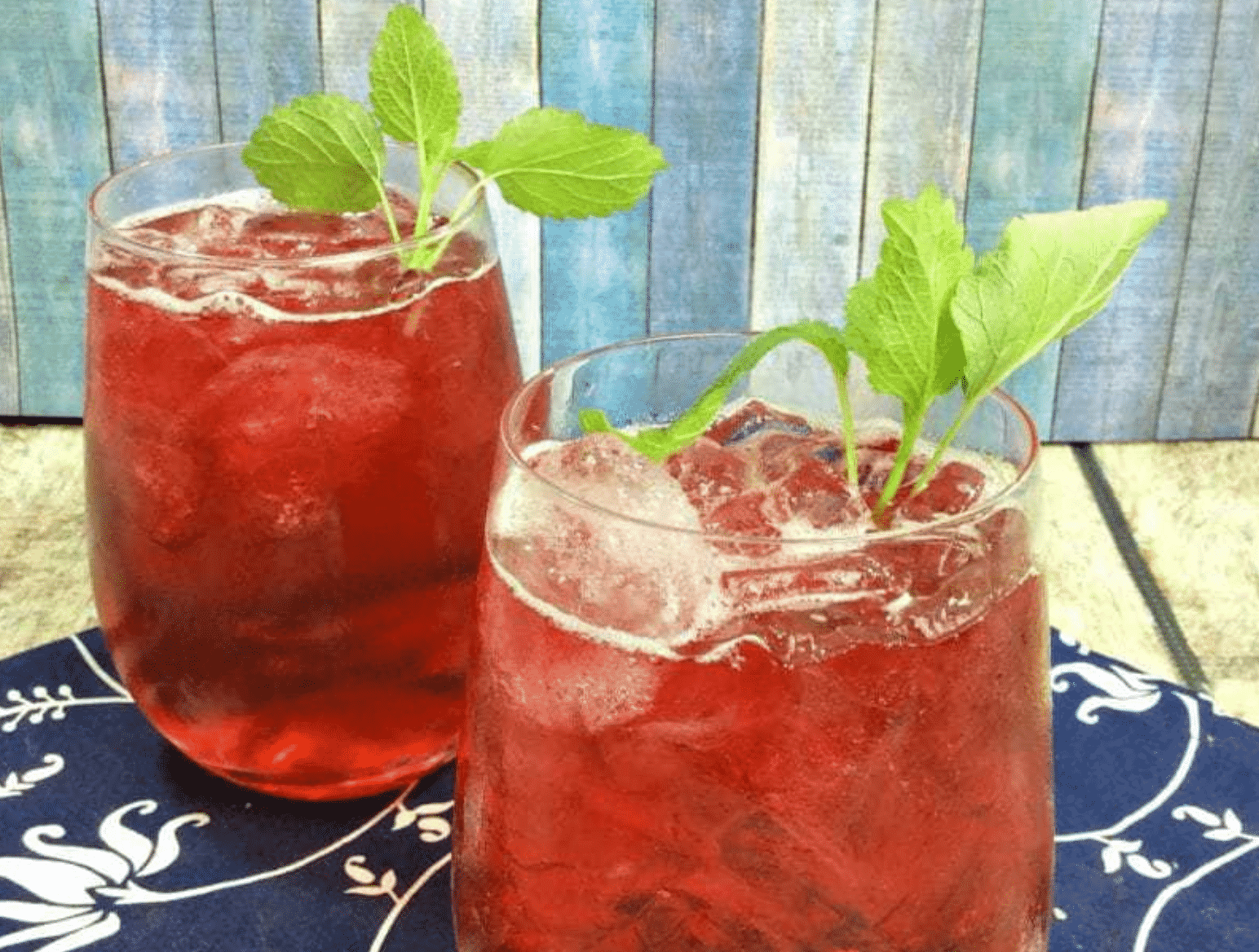 Iced Passion Fruit Tea Lemonade
You will love the way the sweet passion fruit tea and the tart lemonade with a combine with a hint of vanilla for a deliciously refreshing beverage.
Raspberry Iced Tea
This homemade Raspberry Iced Tea is a super refreshing cold beverage for hot summer days. We make it with fresh raspberries, squeezed lemon, and just a bit of sweetner.
Earl Grey Iced Tea with Cream Froth
Want to add a decadent touch to your humble iced tea? Add this cream froth that'll turn your boring iced tea into a rich, luscious iced tea latte.
Strawberry-Kiwi Green Tea
Make the switch to green tea a little easier (and yummier) with this DIY Strawberry-Kiwi Green Tea Recipe!
Berry Iced Tea with Ginger and Mint
Try this refreshing and flavourful berry iced tea, made with berry loose tea, ginger and berries. It's the perfect special drink for a hot summer's day.
Vietnamese Lime Iced Tea
Vietnamese Lime Iced Tea (Tra Chanh Hanoi) is a refreshing drink that is well-loved by people in Hanoi, Vietnam. You need just a handful of ingredients to make this yummy drink!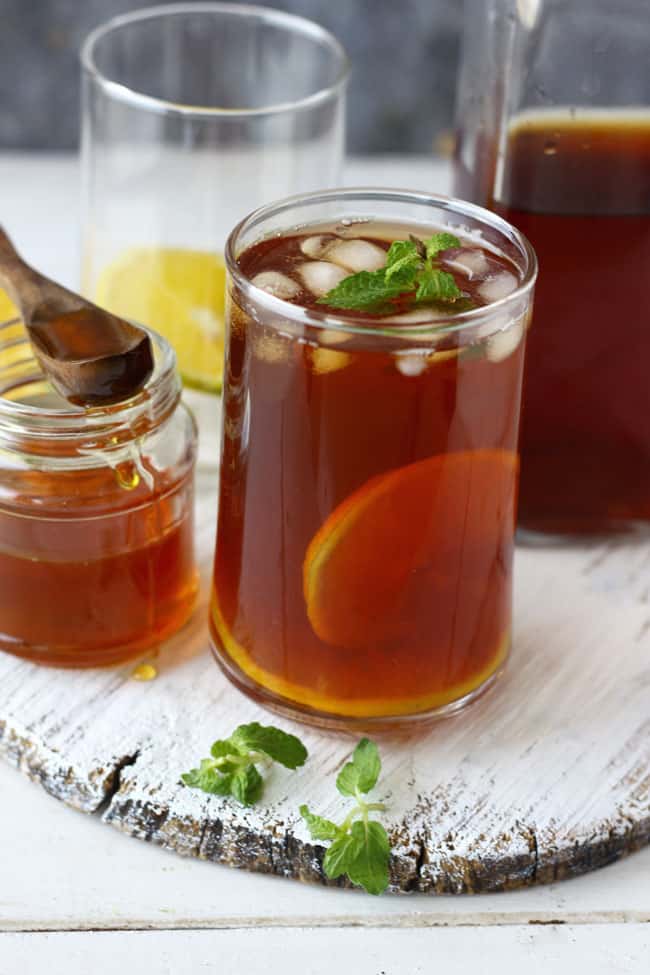 Lemon Iced Tea Recipe
Making perfect iced tea is easy, and endlessly adaptable. Find how to make basic iced tea recipe at home in few simple steps.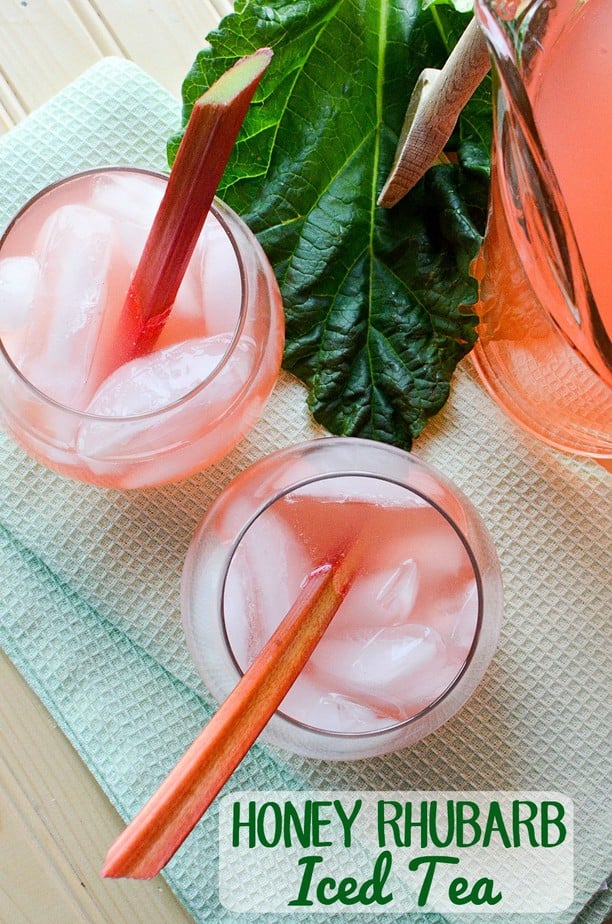 Honey Rhubarb Iced Tea
I bet you were not expecting this one! That's right if you a rhubarb lover…you can now drink it. This refreshing drink let's you beat the heat and enjoy some veggies.
Maple Blueberry Iced-tea
Slightly sweet from maple water with a tang of blueberry, making it the perfect combination for a refreshing and hydrating drink.
Iced Superfood Matcha Green Tea Latte
Looking to bump up your antioxidants? This Iced Superfood Matcha Green Tea Latte recipe is easy to make and oh-so-delicious.
Panera Bread Green Tea
Make Panera Bread Green Tea at home with this easy copycat recipe. This affordable method is perfect.
I sure hope you have enjoyed these easy homemade iced tea recipes! If you are looking for other ways to beat the heat then check below some yummy watermelon recipes and iced coffee recipes!