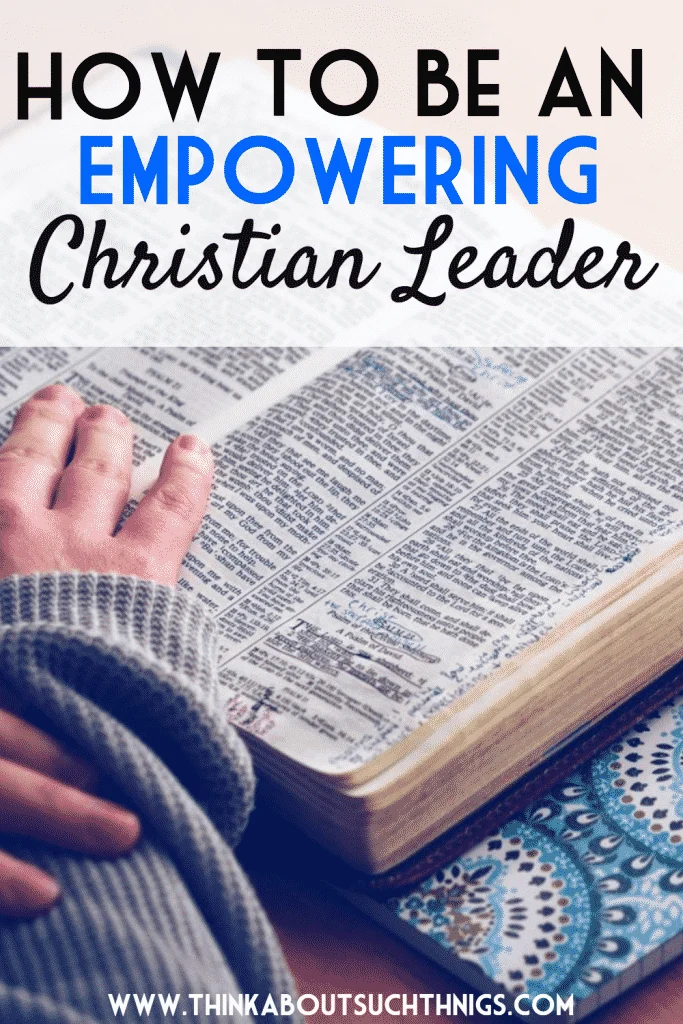 If you have been around leadership training or reading books on the topic you will be familiar with the word, "empowering." It's easily thrown around in church circle and is encouraged to be practiced for those who are leading.
The thing is it can be easy to say, "I'm empowering others" or "I know how to empower." But are you really empowering? It's one of those things that it's easy to talk to talk but it's a lot harder to walk the walk.
Let's take a look at what empower means:
give (someone) the authority or power to do something.

make (someone) stronger and more confident, especially in controlling their life and claiming their rights.
To truly empower others it takes a LOT of personal strength and security in the Lord. When you empower, you have to give something of yours. There can be no room for insecurities or the fear of man. If you have anything going on within yourself like that you will not be able to truly empower others.
Hands down the greatest model of leadership is Jesus. He led out of a place of love, power, and strength. When He walked on this earth He was secure in His knowledge of who He was and His relationship with the Father. Jesus lived out empowerment. He empowered His disciples with authority and the power of the Holy Spirit. (Matthew 10)
Oddly enough one of my favorite quotes comes from Napoléon Bonaparte.
I know men and I tell you that Jesus Christ is no mere man. Between him and every other person in the world there is no possible term of comparison. Alexander, Caesar, Charlemagne, and I founded empires. But on what did we rest the creations of our genius? Upon force. Jesus Christ founded His empire upon love; and at this hour millions of people would die for Him.
That quote gets me every time! There is so much I can say from that statement. But what I want to point out is that Jesus understood how to lead His people.
Not with force, or micromanage, or shame…. but out of LOVE! Let make this clear before we move on. Not earthly ideals of love, but the type of love that stems from God.
The type of love that is willing to be beaten, mocked, betrayed, and hung to die for you.
That is the kind of leadership quality we need to follow. See love doesn't deal with insecurities or fear of man. Perfect love casts out fear. (1 John 4:18) The very foundation of being an empowering Christian Leader is to love.
You can learn a lot of good leadership methods and tips, but without love, you will just be that loud clanging cymbal. (1 Corinthians 13). So, as we look at these key points of empowerment, always keep in mind that these keys need to take place out of love.
Keys to Becoming an Empowering Christian Leader
These are not in any specific order.
Remembering It's not about you – Thinking too much about yourself will wreck havoc in most areas of your life, especially in leadership roles. Make sure that when you lead it's about them not you.
Being ok if someone is better or more gifted than you – It's easy to feel threatened when someone under you is better qualified, gifted, or favored. Don't give into fear or insecurities.
You stay sensitive to the Holy Spirit – It's important to stay soft towards the Holy Spirit as He speaks to you and tugs at your heart.
You stay grounded in the Word – The Bible speaks truth to us, grounds us, gives us wisdom, and a whole lot more. As leaders, we should be getting into the word consistently!
You serve those who are under you – Being a leader is not about how people under you serve you and your vision. It's about how you serve others.
You believe in others – You believe that people have the potential and ability to achieve what God has called them too.
You give others a platform – When you see someone who is ready to move forward in their gifts or abilities you provide for them a place for them to shine.
You communicate clearly – Hiding details or making yourself unclear about tasks, opportunities, or activities can really cause people to feel unsure and confused under your leadership. Nothing sucks up empowerment like not knowing what your leader wants from you.
You don't control situations or people – Control is one of those things that will destroy any team. If you feel like you need to control someone or a situation it's a good time to ask yourself why and if you are feeling fearful.
You give room for failure and learning – Everyone makes mistakes including yourself. Give room for others to make a mistake and help them grow from them. When babies learn to walk we don't punish them when they stumble and fall.
You don't micro manage – This is another form of control.
You give your people wings so they can fly away from the nest – There will be a time when those you lead need to leave the nest. Some people are only meant to be with us for a season(s). When God has called them to go, give them wings. Bless them and help them to transition well.
I hope these keys help you look at empowerment in a whole different way and realize how powerful love plays a role in it. From my first-hand experience when leaders empower they change the course of people's lives.
Drop me a comment below and share your thoughts with me! I would love to know how being empowered has impacted your life and those around you.
For other articles on the Leadership visit here: Leadership Articles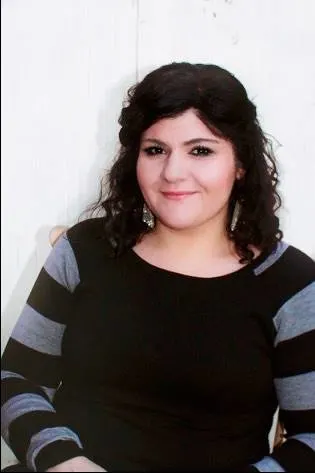 Melissa is a passionate minister, speaker and an ongoing learner of the Bible. She has been involved in church and vocational ministry for over 18 years. And is the founder of Think About Such Things. She has the heart to equip the saints by helping them get into the Word of God and fall more in love with Jesus. She also enjoys family, cooking, and reading.
She has spoken in churches in California, Oregon, Texas, and Mexico and has been featured in Guidepost Magazine and All Recipes Magazine. Read More…