About the Author & Book
Author Al Gury chairs the painting department at the Pennsylvania Academy of Fine Arts in Philadelphia, where he also teaches drawing. Gury exhibits his work at the F.A.N. Gallery and has shown at the National Academy of Design in New York, the Philadelphia Museum of Art, and numerous other galleries and museums around the country. He is the author of Alla Prima: A Contemporary Guide to Traditional Direct Painting and Color for Painters: A Guide to Traditions and Practice. He lives in Philadelphia, PA.
Foundations of Drawing is a comprehensive and authoritative overview of the history, aesthetics, methods, and materials of the drawing medium. Throughout, clearly defined demonstrations provide easy access to the practice of drawing as well as the history and development of core drawing techniques. Richly illustrated, the book contains reproductions of the finest master drawings from the fifteenth century to the present. Unlike other drawing instruction books that focus on step-by-step lessons exclusively, Foundations of Drawing provides readers with the context and background to help understand just why these materials and methods are so vital for successful drawing.
I had a very different expectation when I chose to review Foundations of Drawing. I was thinking it was more along the lines of teaching techniques and tips for different styles. What I didn't realize is that this book is information heavy. More like an educational read, and not so much an help you draw/inspirational. To me, this is something an art teacher would teach from.

It's a great book for what it is. If you are really wanting to educate yourself about the backing and history of drawing then this is your book. Gury goes through 5 essentials: history, drawing materials, drawing skills, aesthetics in drawing, and drawing demonstrations. He has examples throughout the book to help you see what he is writing about. The majority of the drawings are of the human figure and portraits. I do wish it was more diverse in its examples though. This book would work well for art students or those who want to make a career in the art field.
As someone who draws for fun, this book isn't for me. I was expecting something totally different. I received this book from bloggingforbooks.com for my honest review.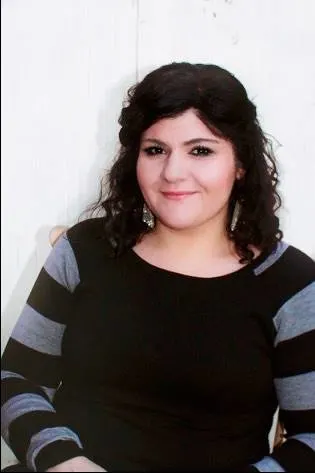 Melissa is a passionate minister, speaker and an ongoing learner of the Bible. She has been involved in church and vocational ministry for over 18 years. And is the founder of Think About Such Things. She has the heart to equip the saints by helping them get into the Word of God and fall more in love with Jesus. She also enjoys family, cooking, and reading.
She has spoken in churches in California, Oregon, Texas, and Mexico and has been featured in Guidepost Magazine and All Recipes Magazine. Read More…