Unique and sweet I love you, Mom quotes to share your appreciation for Mother's Day, mom's birthday, or just because.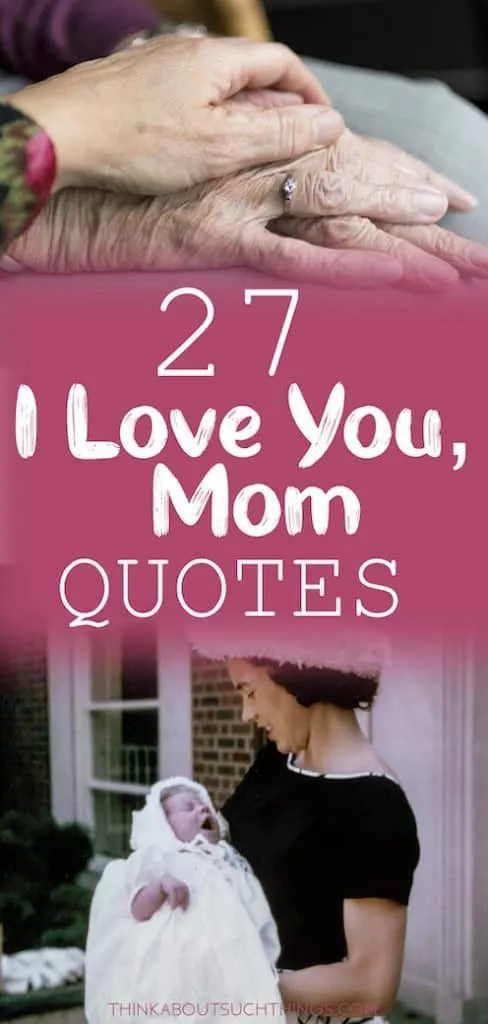 Mom's are awesome! I have been blessed with a great mom and we have a strong relationship. And sometimes you want to show them how much you appreciate them. That's where these "I love you, Mom" quotes come in.
It doesn't matter if it's Mother's Day, her birthday, or just because. These quotes for mom will warm her heart.
Now if you are looking for a little inspiration on how to deliver a quote then check the next section below.
How to Use a Quote for Mom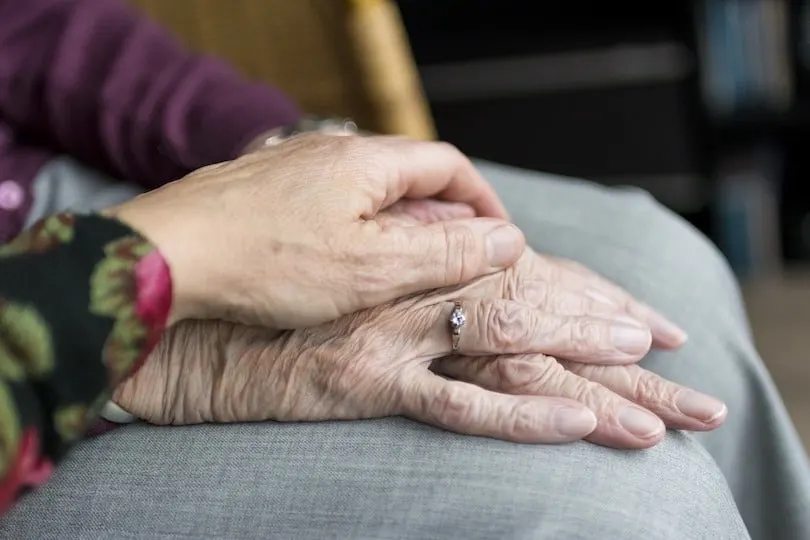 Finding a quote that resonates with you is only half the battle. The other is how are you going to share this sweet sentiment with your mom? Well, here is a simple list of ideas of ways you can do that.
In a card or letter
On a note (placed in flowers, a gift, or her favorite book)
On her social media… Post one of the graphics below on her wall
Send it to her phone.
Say it to her in person, in a video, or leave her a message
Grab her favorite coffee at a coffee shop and have the quote written on the cup
Have a custom mug made for her
Make her a photo album or slideshow and add these quotes throughout the album/slideshow
For more ways to should your mom love and appreciation check out these 10 ways to bless you, mom.
And remember the quotes below can be used completely as is or use them as a leap pad into something that is straight from your heart. Or use a couple of them. It's totally up to you…
I Love You, Mom Quotes from Daughter or Son
You will find 27 quotes below. Some of these quotes come from famous people. They don't always share the "I love you, mom" but it is conveyed in the words they use. Others will be upfront and say "I love you, mom" Some of these mom quotes are anonymous and even some I have written myself.
Also, these can be used for daughters or sons or even multiple siblings.
*feel free to share these images with her on social media or on her phone
---
I remember my mother's prayers and they have always followed me. They have clung to me all my life." —Abraham Lincoln
Have you ever noticed that if you spell MOM upside down, it will be WOW? This is because mothers are truly amazing and all the things that they do for their children are just incredible. Thanks for the astonishing things that you do mom, I love you!
"Mother's love is bliss, is peace, it need not be acquired, it need not be deserved. If it is there, it is like a blessing; if it is not there it is as if all the beauty had gone out of life." —Erich Fromm
"Mothers and their children are in a category all their own. There's no bond so strong in the entire world. No love so instantaneous and forgiving." ―Gail Tsukiyama
Mom, I will always pray to God that you will live even longer so you will always be beside me. I love you mom more than anything else in this world.
"All that I am or ever hope to be, I owe to my angel mother." —Abraham Lincoln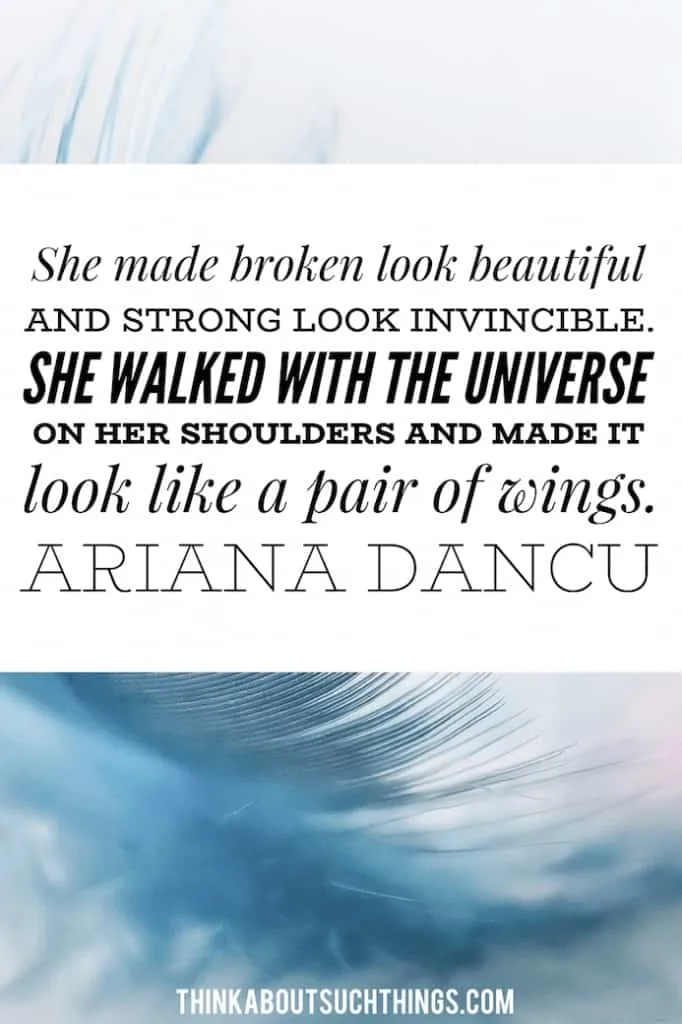 "As mothers and daughters, we are connected with one another. My mother is the bones of my spine, keeping me straight and true. She is my blood, making sure it runs rich and strong. She is the beating of my heart. I cannot now imagine a life without her." ―Kristin Hannah
Mom, if my life were a skyscraper, then you would be the builder, the architect and the foundation pillars. Thanks for all that you do, mom. I love you!
"To describe my mother would be to write about a hurricane in its perfect power. Or the climbing, falling colors of a rainbow." —Maya Angelou
To the queen of our home and the center of daddy's heart, I love you, my mother.
"Mom, I don't tell you this often enough, but I really love you. You are such an important person in my life, and I appreciate all that you do for me. Thanks for all the sacrifices you've made. Please know that they don't go unnoticed."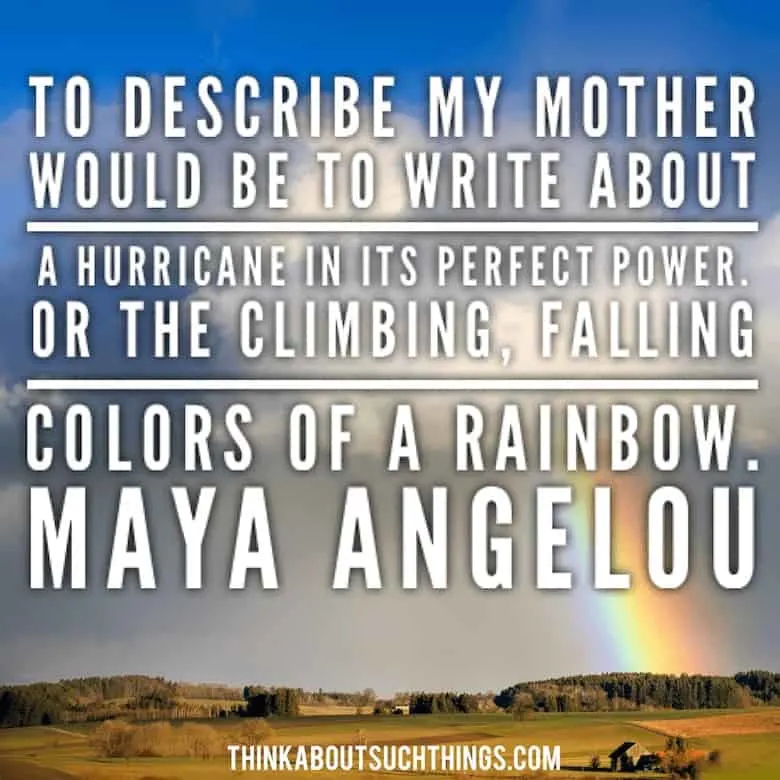 Mom, you have been my strength during the hardest of times. Thank you for being a lighthouse in the midst of the storm. Love you, Mom.
"A mother's arms are more comforting than anyone else's."- Princess Diana
"A mother's love for her child is like nothing else in the world. It knows no law, no pity, it dares all things and crushes down remorselessly all that stands in its path." ―Agatha Christie
When God has given the world with a mother like you, it is His way of telling the world that we need a lot more love, care and affection. I cannot stress enough how lucky I am to have you as my mom, thanks for everything, I love you.
Dear mom, our house can be called a home all because of your presence, I love you!
"Motherhood is a choice you make every day, to put someone else's happiness and well-being ahead of your own, to teach the hard lessons, to do the right thing even when you're not sure what the right thing is…and to forgive yourself, over and over again, for doing everything wrong." ―Donna Ball
Mom, thanks for not just being proud of my strengths but also never being ashamed of my weaknesses. Love ya.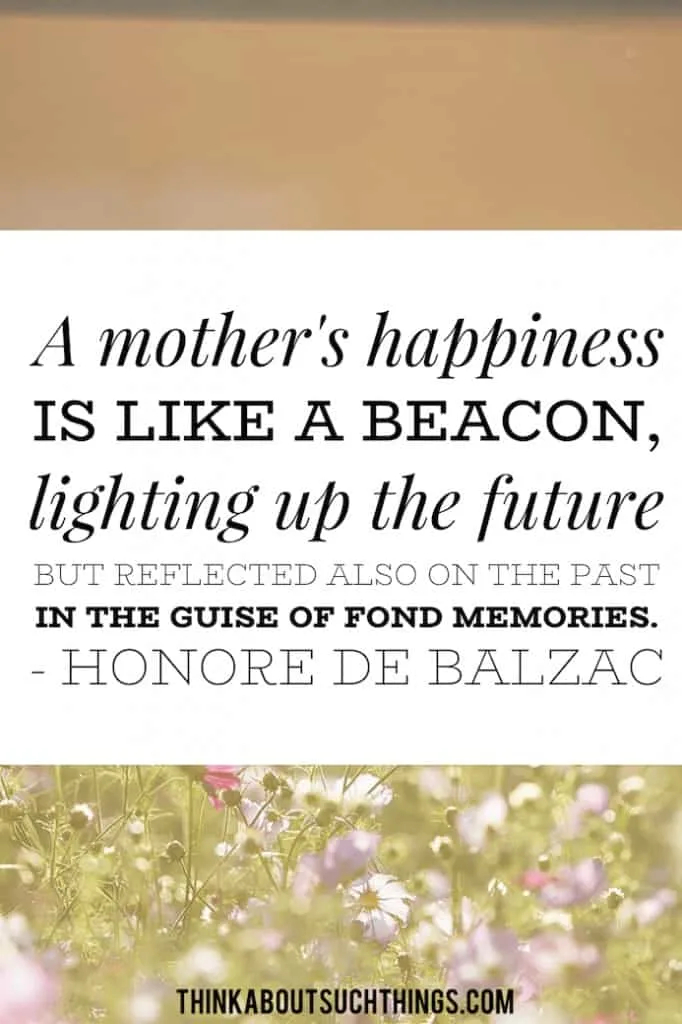 I may never be able to be exactly like you, but just the thought of filling the shoes of a woman like you makes me a better person. I love you, mom.
Mom, you are the only one who gives me everything without expecting anything in return. You're such a wonderful person, and I love you from the bottom of my heart. Thank you for everything you have done for me.
"A mother's happiness is like a beacon, lighting up the future but reflected also on the past in the guise of fond memories."- Honore de Balzac
God blessed me when He gave me you as my mom. I love you, mom
Mom is just another name for the super glue that holds a family together. I love you, mom.
Mom, you are the only one. Sees all, says little. Sacrifices all, complain a little. Gives all, expects little. Blessed to have a mom like you. I love you.
"A mother is the truest friend we have, when trials heavy and sudden fall upon us; when adversity takes the place of prosperity; when friends desert us; when trouble thickens around us, still will she cling to us, and endeavor by her kind precepts and counsels to dissipate the clouds of darkness, and cause peace to return to our hearts." ― Washington Irving
"She made broken look beautiful
and strong look invincible.
She walked with the Universe
on her shoulders and made it
look like a pair of wings."― Ariana Dancu
---
I hope one or more of these sweet mom quotes hit the spot in describing your mom! Feel free to drop me a comment below. I would love to hear from you!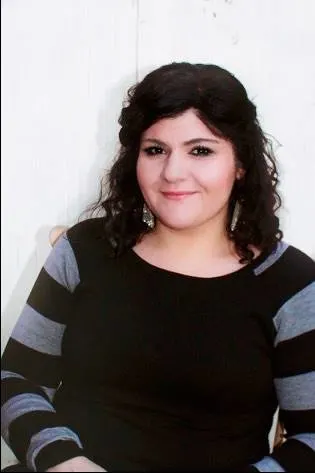 Melissa is a passionate minister, speaker and an ongoing learner of the Bible. She has been involved in church and vocational ministry for over 18 years. And is the founder of Think About Such Things. She has the heart to equip the saints by helping them get into the Word of God and fall more in love with Jesus. She also enjoys family, cooking, and reading.
She has spoken in churches in California, Oregon, Texas, and Mexico and has been featured in Guidepost Magazine and All Recipes Magazine. Read More…