In this article get ready to dig deep into the word of God with over 20+ Beth Moore Bible studies. You will find a variety of topics to help you grow in your walk with the Lord. So, let's begin…
I remember doing my first Bible study from Beth Moore in 2010. It was on the Fruit of the Spirit. And to this day I still reflect on my notes and remember key things.
Beth Moore is a great teacher. She explains truth that's in an easy way to understand and apply, much like Priscilla Shirer. I also have a post on some of Beth's quotes.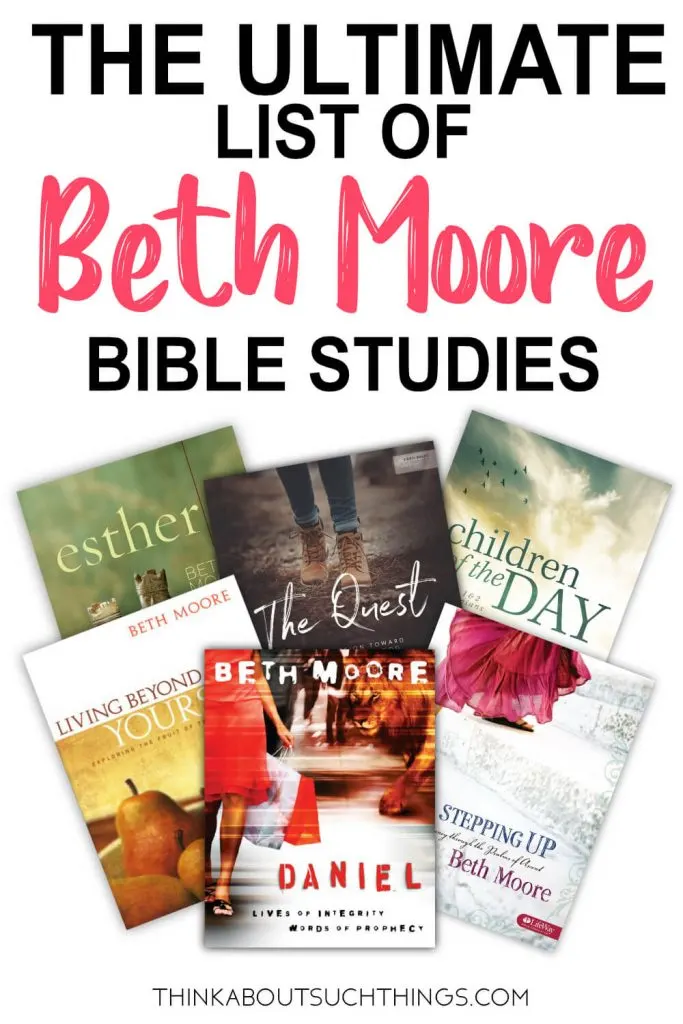 Now, before diving into her massive list of Bible studies…it's impressive. I want to share some keys I have learned from doing these types of studies. I hope it's helpful.
Keys to Doing A Bible Study by Beth Moore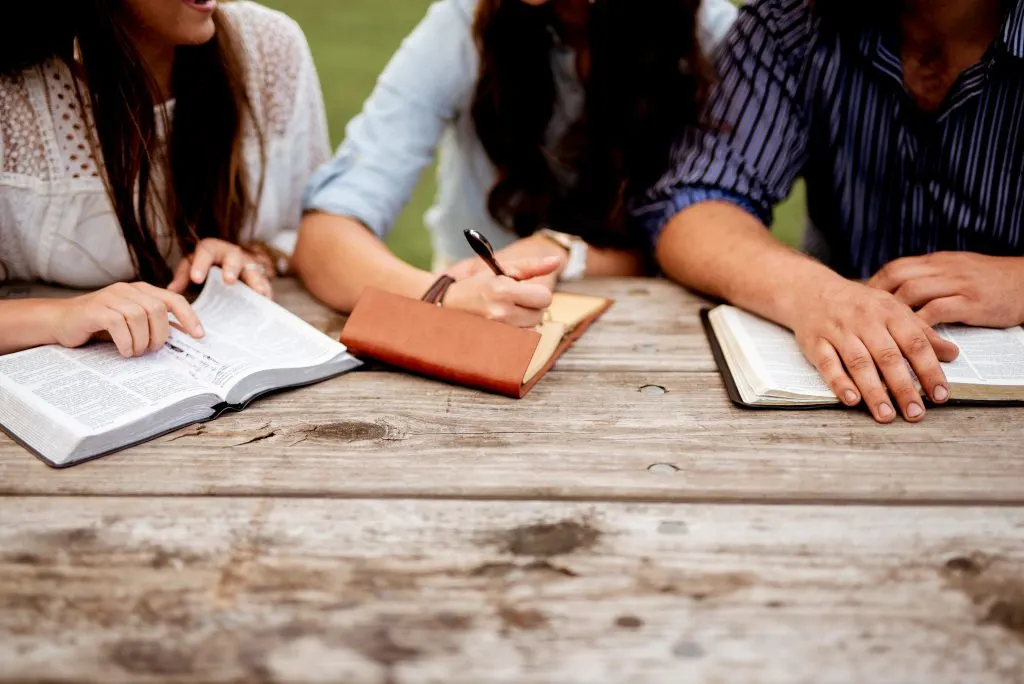 I feel like this is good advice for most Lifeway Bible Studies.
1. You can do the study in a group or solo. – Sometimes we get stuck thinking I have to do one of these big studies in a group. That couldn't be further from the truth. I have done them solo, with just one other friend, or a group.
The pros of a group or partner are that you have accountability and you can bounce off each other as your process what you are learning. I've done a study over the phone with a friend who lives in a different city. Figure out what works best for you in this time and season.
2. You don't need the DVDs to do a study – Majority of Beth Moore's studies have DVDs that go with the study. They are like the icing on the cake. Do you need them to complete the study? NO! Don't let that stop you from picking up a study.
Also, a lot of her studies have a couple of pages at the start of each lesson where you fill out certain sections from watching the DVD. You can either leave those blank or you can do what I do and google the answers. 😉
3. Be prepared to set time aside for it – These studies take a good 20-45 min for the daily lesson. This is not a 5-minute devotional. To help with time I sometimes use my computer or phone to look up verses.
It cuts through flipping back and forth in my Bible. Though if something is super revelatory to me I will grab my Bible and highlight and write notes in my Bible.
Do you! Figure out a system that works best for you! After the study, I went back and wrote specific notes in my Bible study notebook. Here is a picture of my notes for Joy.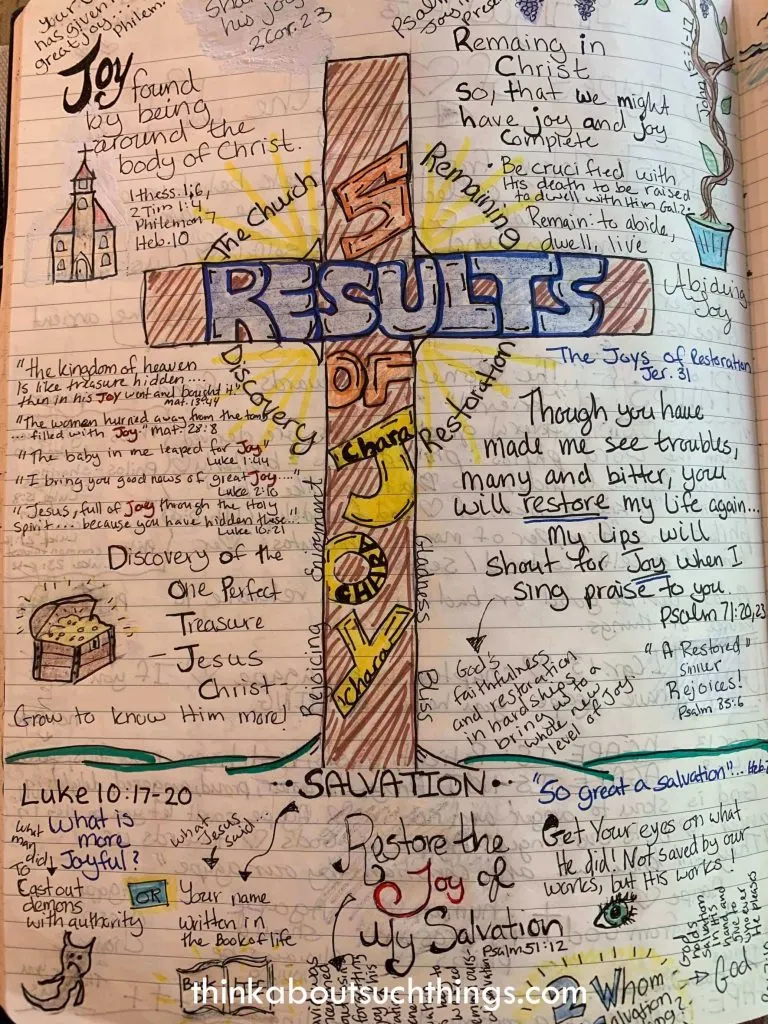 4. Not everything will be BOOM in your face new revelation. This goes for all Bible studies. You will have days or lessons that will impact you, others will be stuff you already know, or doesn't seem to apply to your current season.
That's ok! Keep trucking along…
Beth Moore Bible Studies
Now, for the fun part! Let's take a look at all 22 Bible studies by Beth Moore. To be honest, when creating this list I was shocked she had so many. I thought Beth had about 10 studies.
You are sure to fine a topic or book of the Bible you want to study in this list. And my prayer is that it blesses you and causes you to fall more in love with Jesus.
I hope these Beth Moore Bible studies have got you motivated to open up God's words and go deeper. Please share below if you have done a Beth Moore Bible Study and which one you have enjoyed!
For more posts to encourage your growth in God, please check out these post below.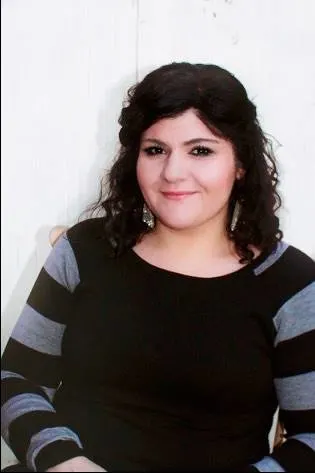 Melissa is a passionate minister, speaker and an ongoing learner of the Bible. She has been involved in church and vocational ministry for over 18 years. And is the founder of Think About Such Things. She has the heart to equip the saints by helping them get into the Word of God and fall more in love with Jesus. She also enjoys family, cooking, and reading.
She has spoken in churches in California, Oregon, Texas, and Mexico and has been featured in Guidepost Magazine and All Recipes Magazine. Read More…