Being on a low carb or keto diet doesn't have to stop you from enjoying tasty pumpkin recipes during fall. These low carb keto friendly pumpkin recipes will warm your heart this autumn.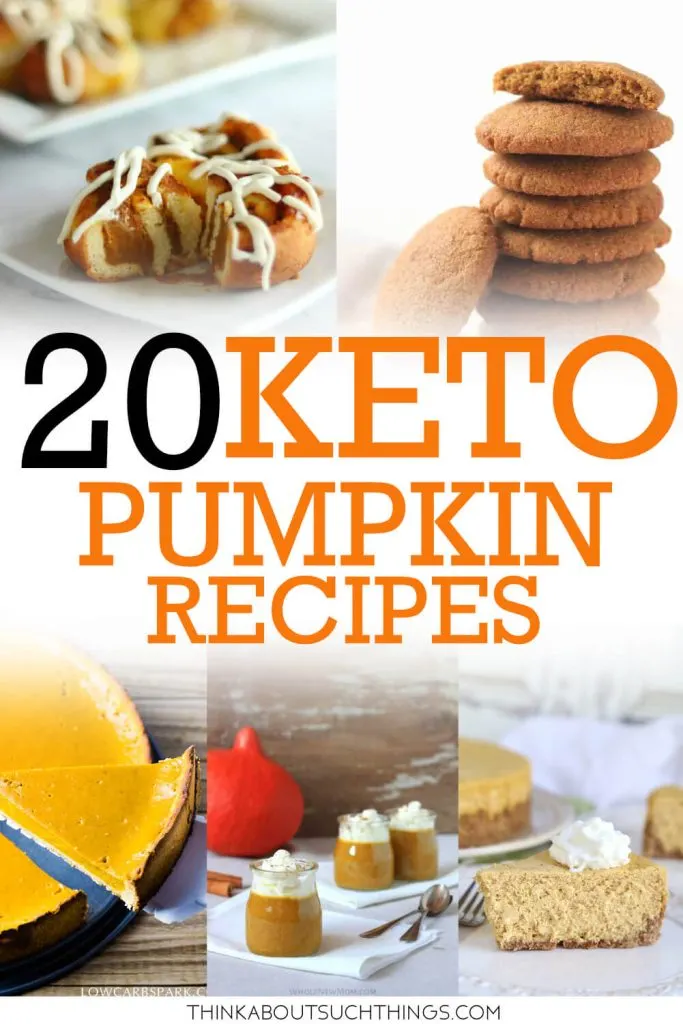 Because of my PCOS, I always try to watch my carb intake. But it can be hard when pumpkin season comes along. I love me pumpkin flavored anything!
Pumpkin naturally has some carbs. So, most people on a keto or low carb diet avoid it. The thing is that it's not that crazy high.
If the right amount is added that bring pumpkin flavor but doesn't raise the net carbs to high…you have a winner!
And the best part of it is that you don't have to try to figure on your own. Here are 20 recipes to cure that pumpkin craving and keep you on track.
Low Carb and Keto Pumpkin Recipes
More Pumpkin Recipes
Check out this awesome keto-friendly holiday cookbook. It had pumpkin recipes but also your other holiday favorites like pecan pie and Green Bean Casserole!
If you are feeling adventurous or wanting to have a healthy carb-up day then check out my Savory Pumpkin Recipes. Some of those can easily work for a low carb with a little tweaking.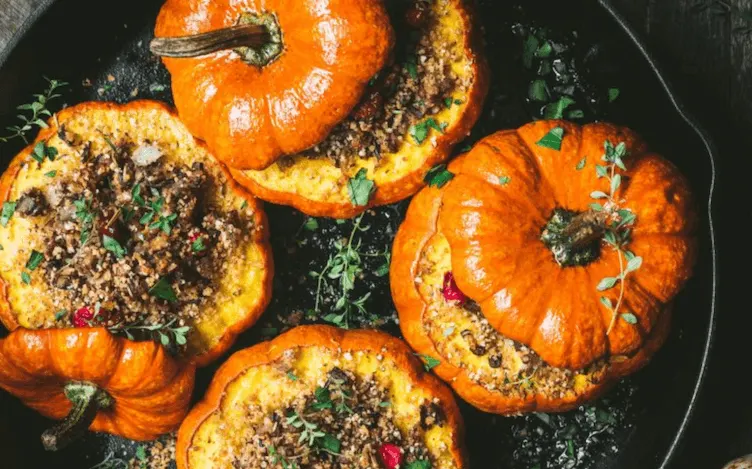 28 Savory Pumpkin Recipes to Enjoy This Fall
Try out these AWESOME savory pumpkin recipes. The are a great way to include pumpkin in a healthy way. And all these homemade pumpkin recipes can be made easy.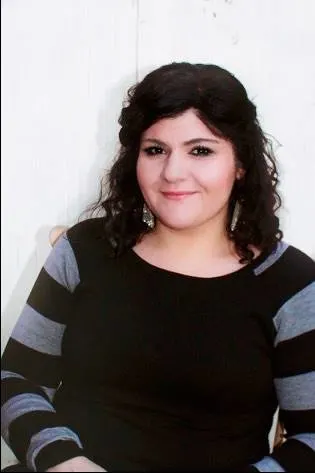 Melissa is a passionate minister, speaker and an ongoing learner of the Bible. She has been involved in church and vocational ministry for over 18 years. And is the founder of Think About Such Things. She has the heart to equip the saints by helping them get into the Word of God and fall more in love with Jesus. She also enjoys family, cooking, and reading.
She has spoken in churches in California, Oregon, Texas, and Mexico and has been featured in Guidepost Magazine and All Recipes Magazine. Read More…