20 Delicious Low Carb – Keto Pumpkin Recipes
This post may contain affiliate links. Please read my disclosure policy for more info.
Being on a low carb or keto diet doesn't have to stop you from enjoying tasty pumpkin recipes during fall. These low carb keto friendly pumpkin recipes will warm your heart this autumn.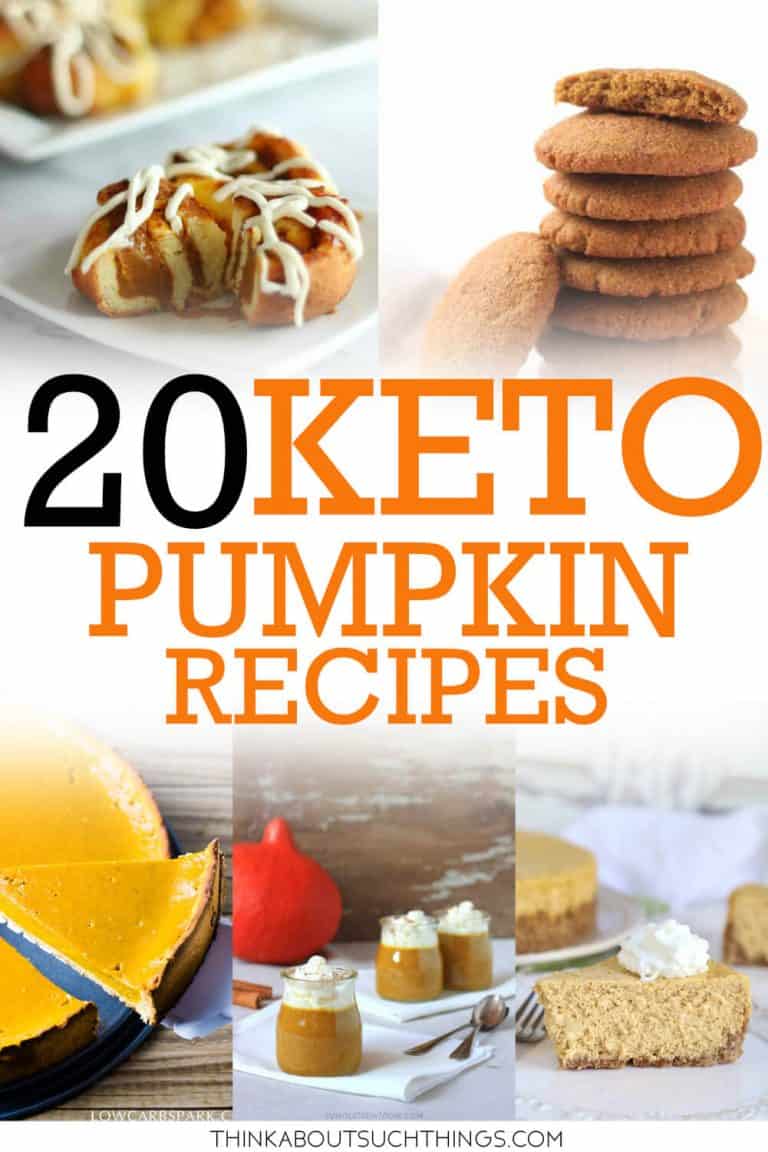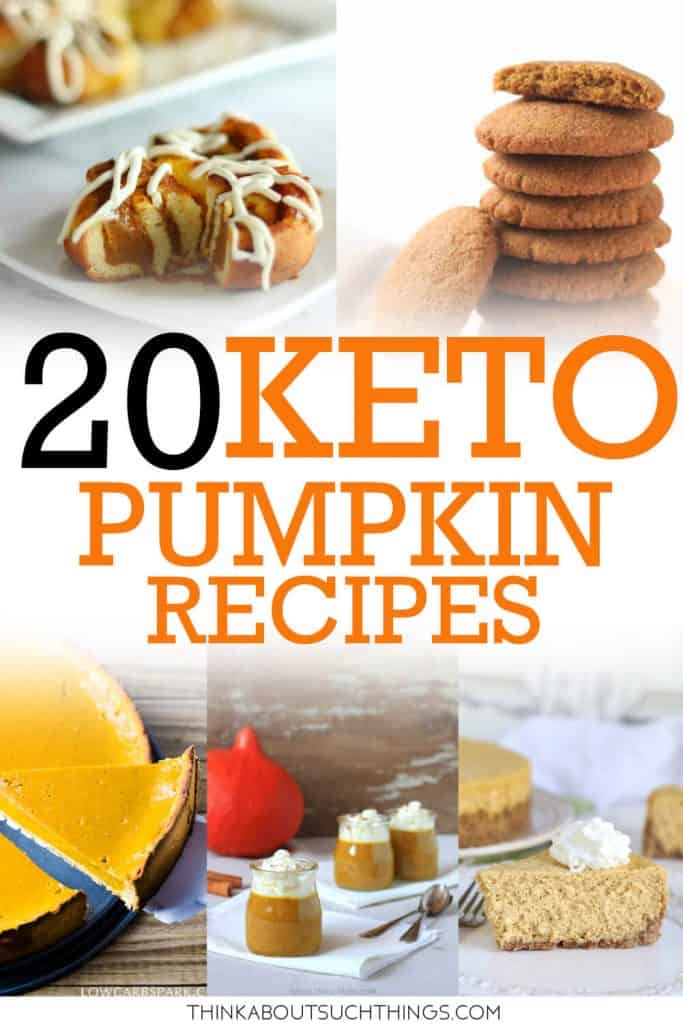 Because of my PCOS, I always try to watch my carb intake. But it can be hard when pumpkin season comes along. I love me pumpkin flavored anything!
Pumpkin naturally has some carbs. So, most people on a keto or low carb diet avoid it. The thing is that it's not that crazy high.
If the right amount is added that bring pumpkin flavor but doesn't raise the net carbs to high…you have a winner!
And the best part of it is that you don't have to try to figure on your own. Here are 20 recipes to cure that pumpkin craving and keep you on track.
Low Carb and Keto Pumpkin Recipes
More Pumpkin Recipes
Check out this awesome keto-friendly holiday cookbook. It had pumpkin recipes but also your other holiday favorites like pecan pie and Green Bean Casserole!
If you are feeling adventurous or wanting to have a healthy carb-up day then check out my Savory Pumpkin Recipes. Some of those can easily work for a low carb with a little tweaking.