28 Savory Pumpkin Recipes to Enjoy This Fall
This post may contain affiliate links. Please read my disclosure policy for more info.
Fall has come and it's time to dive into some delicious savory pumpkin recipes. These recipes use both fresh and canned pumpkin.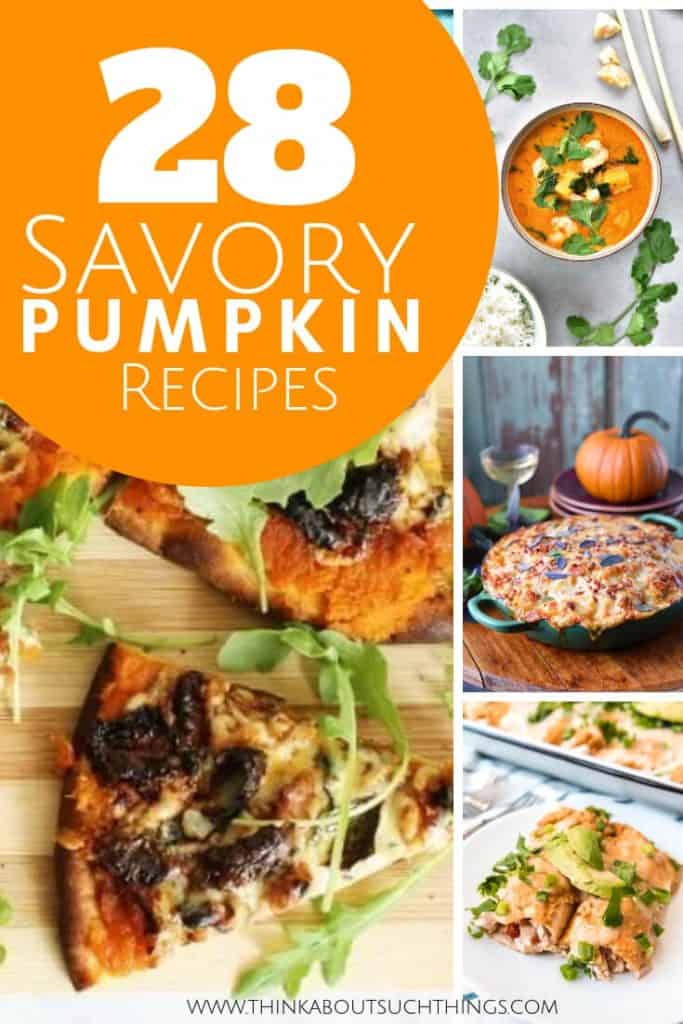 If you are here looking at this post….we have something in common. It's called Pumpkin LOVE. And apparently, it's a real thing. I didn't make it up. Look there is even a book dedicated to Pumpkin Love!
I'm a huge fan of pumpkin. And this time around I wanted to share some savory pumpkin recipes.
There are so many sweet recipes for pumpkin that I thought it would be nice to go in savory salty route. Especially for those who are watching their weight or want a healthier recipe.
If those two things don't matter to you then check out my other posts on all sorts of Pumpkin Recipes. If you are watching your carbs then check out these Low Carb Pumpkin Recipes.
All the recipes here would work great for dinner or lunch. Or as a fun dinner night with guests to celebrate the season.
Now for some tasty pumpkin recipes! YUM
Homemade Pumpkin Recipes That Are Savory
More Pumpkin Recipes! YES!
28 recipes were not enough? I don't blame you. Here are some more recipes to celebrate Fall like a boss!