In this post we will go over 8 powerful prayers for safe travel. These will cover for a safe flight, safe driving, safety during the holidays and any other kind of journey you may take. So, let's get started…
Travel is a big part of our lives. We go on vacations, travel during the holidays, go on business trips, and so many more! It's even said that Americans take 2.29 Billion domestic trips each year. (Source) That's a LOT of traveling!
The one thing we have in common no matter the trip is the desire for it be safe. We want to arrive there well, enjoy out time at the location and arrive home safe and sound!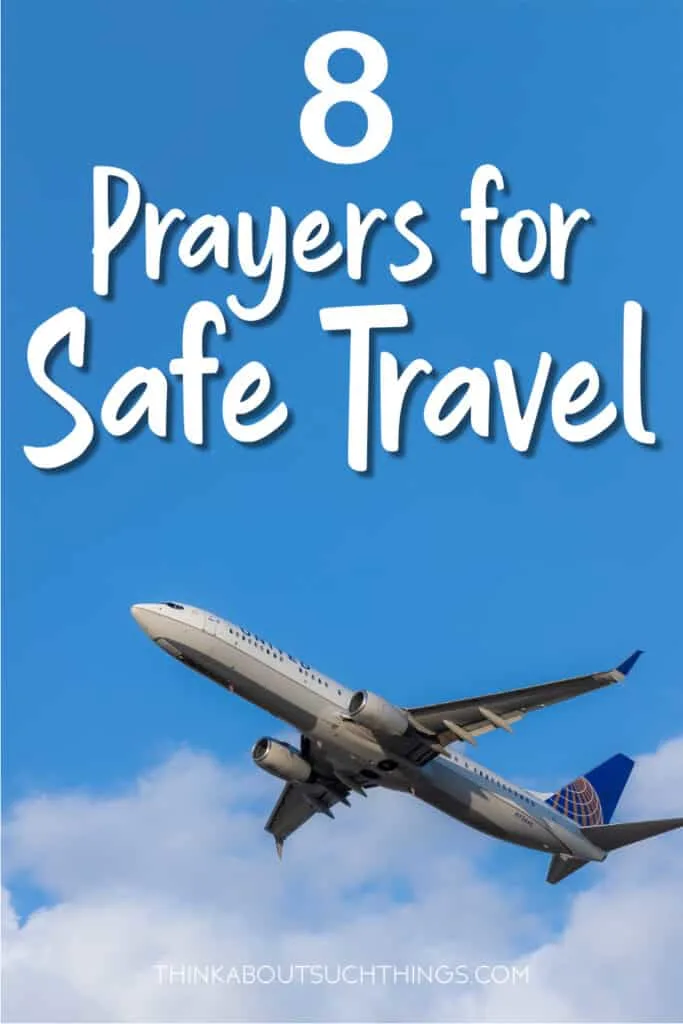 And as a woman of faith I believe praying for ourselves and loved ones during travel is a powerful thing we can do. Prayer invites God into our lives, and He ensures that we are safe and sound, and that no harm will come upon us. You can read more about the power of prayer on my page, Prayer & Intercession.
So, below are 8 prayers for when you travel to ensure your safety and that of your loved ones. You can use the table of content below to hop to the travel prayer that you feel meets your needs.
Prayers for Safe Travel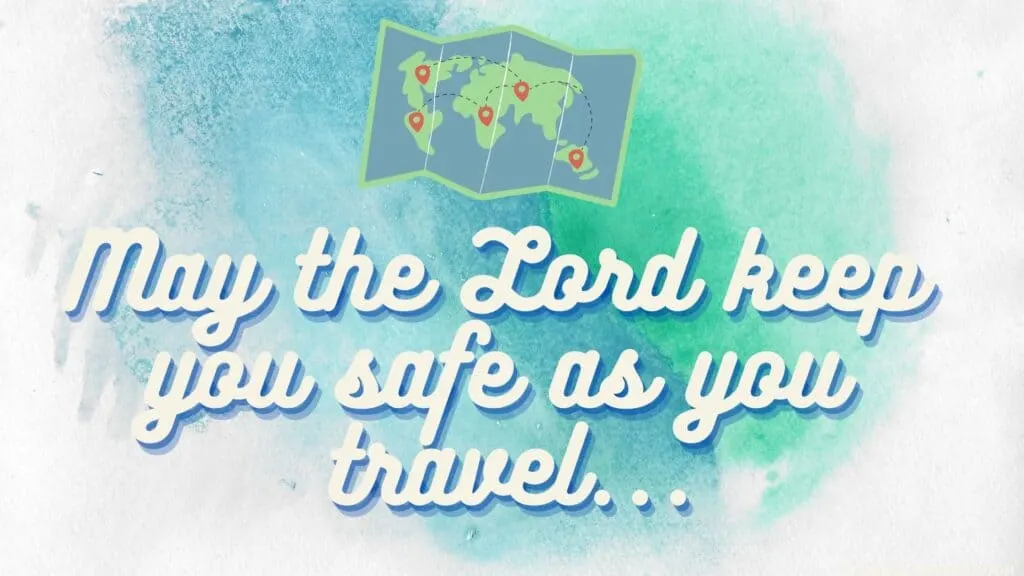 Below you will find short prayers for traveling for all kinds of trips or journeys. They each have bible verses with them. I encourage you to use these prayers like a diving board. A place to spring off of and let your heart speak to the Lord about your trip.
Prayer for God to Protect You While You Travel
The Lord shall preserve your going out and your coming in. From this time forth, and even forevermore. – Psalm 121:8 NKJV
Lord, thank you for the opportunity to be able to travel in this season. You have sustained me and my loved ones, and I am grateful. You say in Psalm 121:8 that you shall preserve my going out and coming in from this time forth and forevermore.
Preserve my life, and get me to my destination and back home safely. I may not see the dangers along the way but I ask that you keep me away from them. Watch over my steps Lord. My life is in your hands, and I trust that you will keep me safe.
In the mighty name of Jesus, amen and amen.
Prayer Asking For Angels To Help as You Travel
For He shall give His angels charge over you, To keep you in all your ways. – Psalm 91:11 NKJV
Lord, you never leave me without help, and I thank you for that. You always send your angels to help your children, and you deliver them from any trouble.
You have promised me in Psalm 91:11 that you shall give your angels charge over me to keep me in all my ways. May your angels guard me and my family as we travel, and keep us out of any unforeseen danger.
May your angels encamp around me throughout my trip, and deliver me from any harm that may be on my way.
I also ask Lord that you would send your angels ahead of me. That they would make my trip smooth and full of your peace.
In the mighty name of Jesus, amen and amen.
Prayer for God's Presence on Your Journey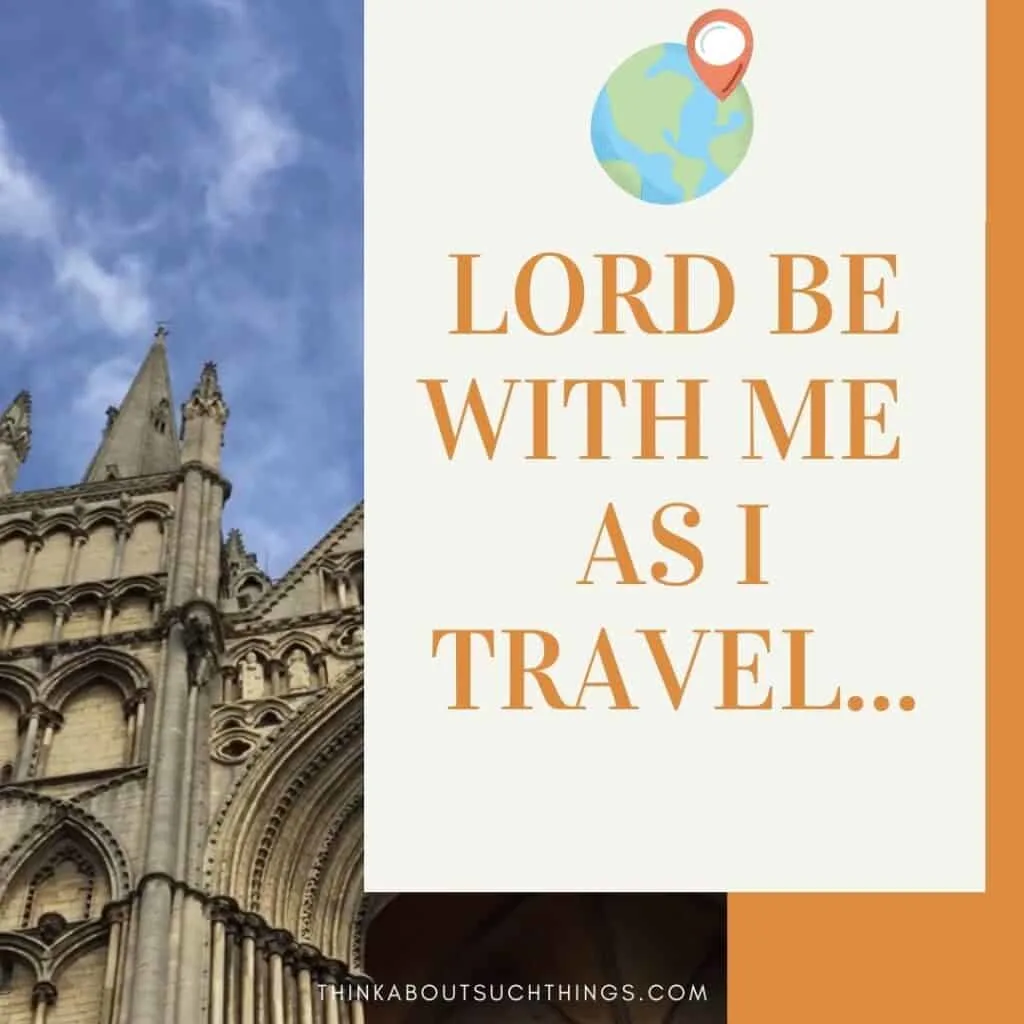 Be strong and of good courage, do not fear nor be afraid of them; for the Lord your God, He is the One who goes with you. He will not leave you nor forsake you." – Deuteronomy 31:6 NKJV
Lord, you say in Deuteronomy 31:6 that I should be strong and courageous because you go with me wherever I go, and will never leave nor forsake me. May your presence be with me as I take this journey.
I know that when you are with me I can rest because I am safe. Your presence gives me peace as I patiently wait to get to my destination.
When the Israelites were in the wilderness for forty years, they never made a move unless they were sure that you were leading the way. Lead me as I travel, and let me experience the joy of being in your presence.
In the mighty name of Jesus, amen and amen.
Prayer for Wisdom and Protection While Driving
If any of you lacks wisdom, let him ask of God, who gives to all liberally and without reproach, and it will be given to him. – James 1:5
Lord, I praise you for your divine wisdom that is superior to my human wisdom. You have instructed me to ask you for wisdom in James 1:5 with the promise that you will give it to me. Today I ask that you give me the wisdom I need as I drive on my trip.
Help me drive safely, to keep focus, and to avoid any dangers that could happen on the road. Show me which routes to avoid, and how to navigate any traffic along the way.
I also, ask that you would protect my car Heavenly Father. That I would have no issues with my vehicle while driving and you would give me wisdom when and where I should stop to rest and get gas.
In the mighty name of Jesus, amen and amen.
Prayer for a Safe Flight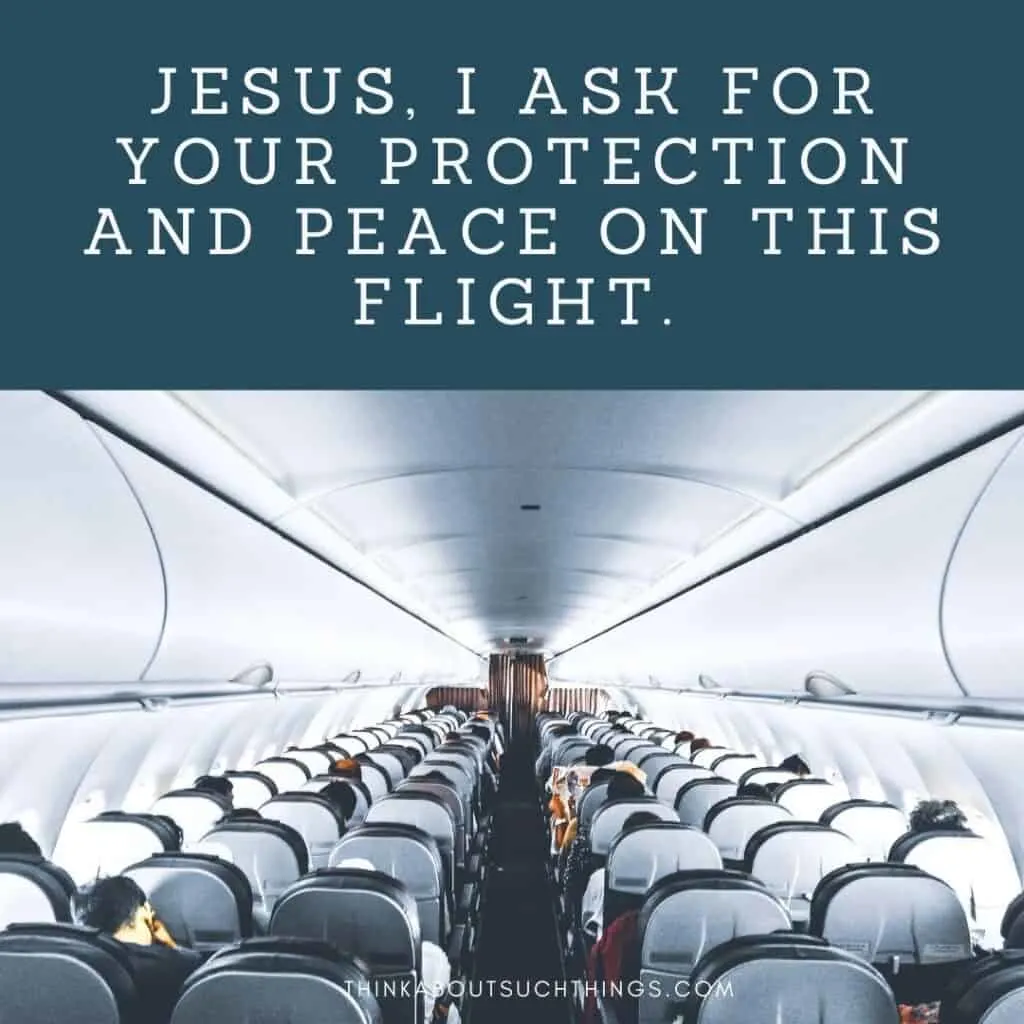 Keep me as the apple of Your eye; Hide me under the shadow of Your wings, – Psalm 17:8 NKJV
Heavenly Father, I ask that you would be with me as I go on this flight. I pray that you would protect me and everyone on the airplane. I ask for a peaceful flight with no weather issues or turbulence.
Lord give me peace throughout the duration of the flight and help to put my trust in You. Hide me beneath your wing where no enemy can find me. (Psalm 17:8)
In the mighty name of Jesus, amen and amen.
Prayer for Straightening Your Path During Travel
Every valley shall be exalted, And every mountain and hill brought low; The crooked places shall be made straight, And the rough places smooth – Isaiah 40:4
Lord, you know all the obstacles, dangers, detours, and delays along the path I will take to my destination.
I ask that you straighten my path so that I may have a smooth journey. Raise every valley, make every mountain low, straighten all crooked places, and make the rough places smooth (Isaiah 40:4).
Redirect me if I need to use another route, and remove any obstacles before I get there. Keep me from trouble! Go ahead of me and clear the way so that I will arrive in good time.
In the mighty name of Jesus, amen and amen.
Prayer for Blessing for Safe Travel
Blessed is every one who fears the Lord, Who walks in His ways – Psalm 128:1 NKJV
Lord, as you watch over me during my time of travel, I ask that you would bless this trip. That every where I go, every person I interact would be a blessing to me and I would be blessing to them. I thank you for your help during my journey.
In the mighty name of Jesus, amen and amen.
Prayers for Protect of Sickness While Traveling
You shall not be afraid of the terror by night,
Nor of the arrow that flies by day, Nor of the pestilence that walks in darkness,
Nor of the destruction that lays waste at noonday. A thousand may fall at your side,
And ten thousand at your right hand;
But it shall not come near you. – psalm 91:5-7 NKJV
Lord, as I set out to travel I ask for your protection over my body. Protect me from any form of sickness that would try to attack me and cause me harm. I pray that you would strengthen my immune system and help me avoid any food that could hurt me.
I ask for your blood to cover me, Jesus that no type of infection, virus, or physical accident would come near me. That your hedge of protection would be round about me. Thank you Lord, that I don't have to fear and that nothing shall come near me. (Psalm 91:7)
In the mighty name of Jesus, amen and amen.
Bonus Travel Prayer: Prayer for Safe Travel for a Loved One (Prayer for Traveling Mercies)
*This prayer can be used for a family member or friend.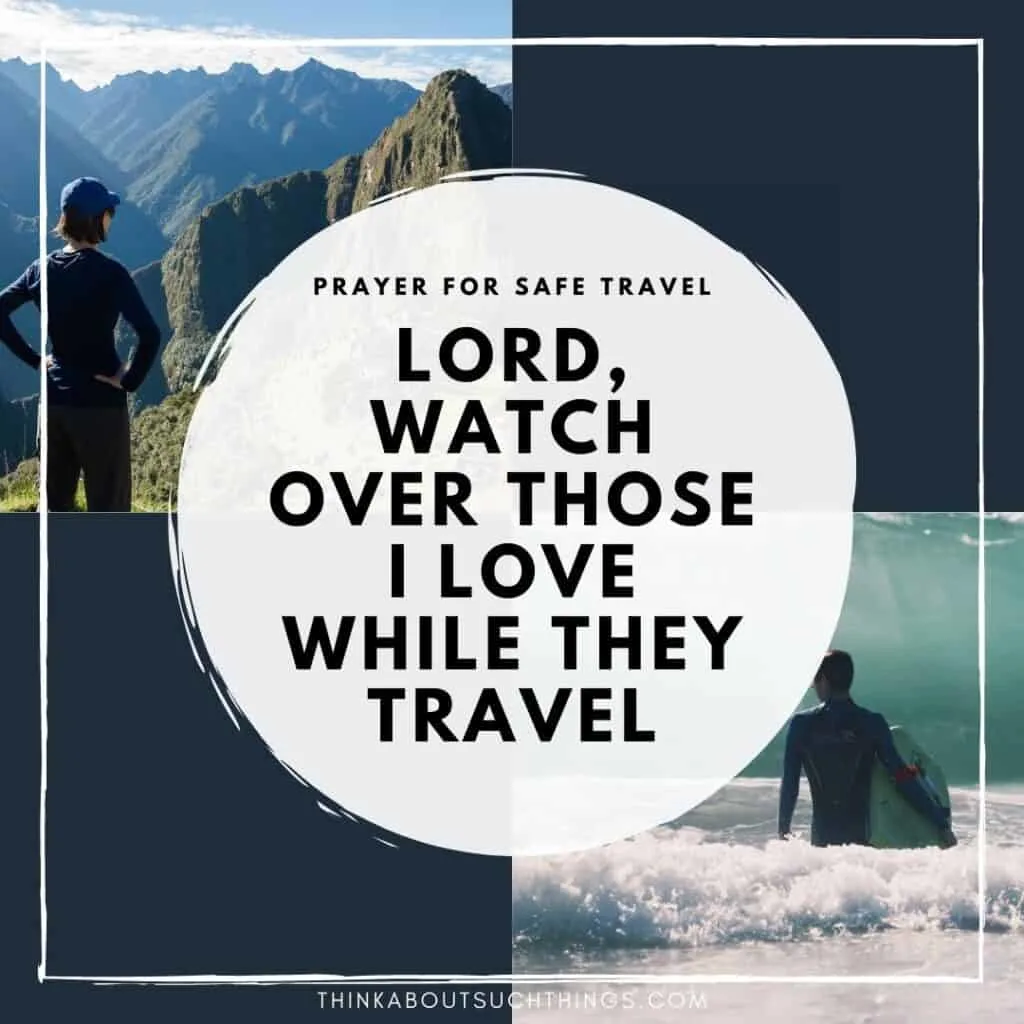 Therefore I exhort first of all that supplications, prayers, intercessions, and giving of thanks be made for all men, – 1 Timothy 2:1 NKJV
Heavenly Father, I lift up (insert name) today. I ask for them to have a safe trip and that you would protect them as they travel. Set your angels to go before them and with them as they go. Let no harm come near them and give them the grace they need.
Lord, I also ask that they would seek you while they travel and that they would experience your presence during this time. Draw them close to you and give them peace.
In the mighty name of Jesus, amen and amen.
---
Praying as you travel will give you the assurance of the Lord's protection. Regardless of your mode of transport…airplane, boat, car, etc… prayer is very important as you travel.
You don't know what dangers that could be ahead that you need God's help to overcome. God always protects us even from dangers we don't know about. He is a good God!
I encourage you to pray the Word of God because it is powerful in the spirit realm. Trust that God will always be with you along the way, because He is. He has a purpose for your life, and wants you to fulfill and complete the assignment He has set for you on earth.
And remember when you arrive safely, thank Him for watching over you every step of the way. He desevers the praise!
If these prayers for safe travel have blessed you please comment below! I love to hear from you and know where your next trip is!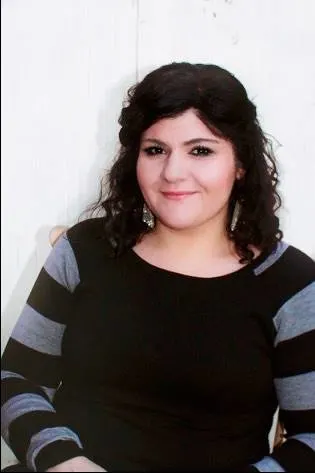 Melissa is a passionate minister, speaker and an ongoing learner of the Bible. She has been involved in church and vocational ministry for over 18 years. And is the founder of Think About Such Things. She has the heart to equip the saints by helping them get into the Word of God and fall more in love with Jesus. She also enjoys family, cooking, and reading.
She has spoken in churches in California, Oregon, Texas, and Mexico and has been featured in Guidepost Magazine and All Recipes Magazine. Read More…