In this article, we will look at 7 prayers for your family and friends. They will help encourage and inspire you to intercede and stand in the gap for your loved ones.
Do you believe in the power of prayer? Do you think that prayer can heal, restore and even change a situation?
The Bible is clear that prayer can change things. This simple spiritual act can change the hardest of hearts, open doors, release angels, and change situations. God can do more through one person's prayer than an army of people or a powerful political speech. (Matthew 17:20)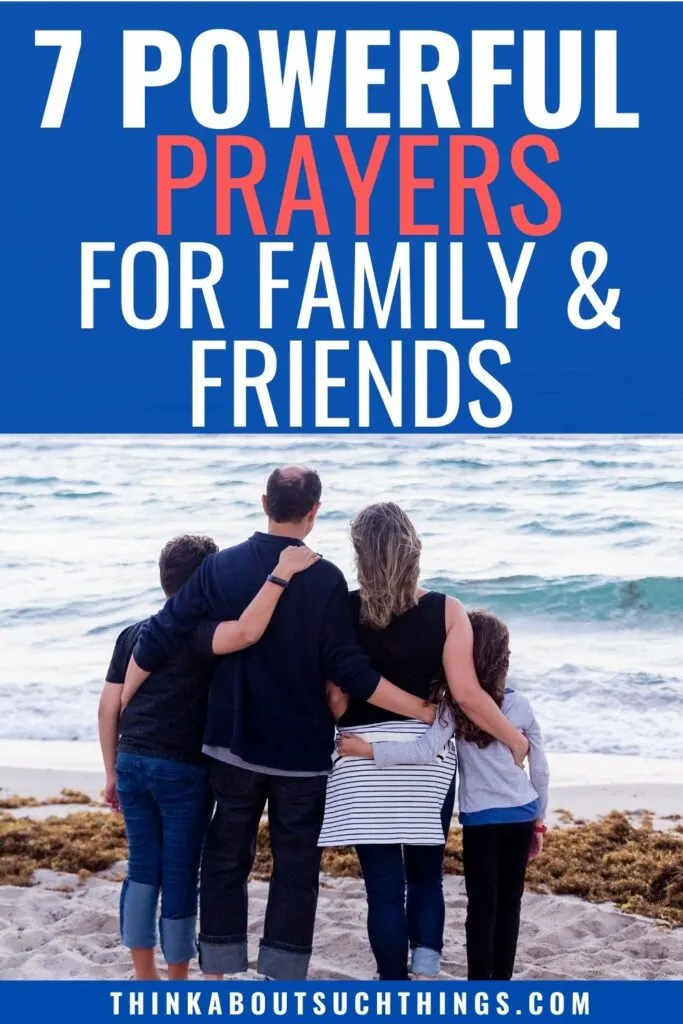 I love this quote from Edwin Harvey,
(Click for more prayer quotes)
When we are not in a position to do anything for others, we can still pray for them so that God can touch their lives. The challenge we sometimes face is what to pray for our family and friends so that we can see the miracles of God touch their lives.
We can joyfully pray for our family members and friends and rejoice with them when God answers our prayers on their behalf. "In all my prayers for all of you, I always pray with joy" (Philippians 1:4).
Tips for Praying Prayers for Friends and Family
Even if you haven't been around my site before, you'll know how I feel about written prayers. They're a powerful thing to have, but you need to be careful with them too.
Prayer is a crucial part of connecting with God, deepening our relationship as we share from the heart. Prayer must be genuine and from the heart. Imagine talking to your significant other by reading someone else's words to them. It's not going to work that great. Because the words are not from you.
I get sometimes it's hard to know what to pray for in a situation or a person. I always encourage my readers when it comes to written prayers to use them as an inspiration to personalize their own prayers. Or you can use them as prayer points.
Here are some tips on how you can take these prayers for friends and family and make it personal between you and Jesus!
Read through the entire prayer and stop to pray when something jumps out at you.

Add a situation to the prayer. You know your family and friends well. If their is a specific situation going on then bring it to the Lord. This could be something as simple as a family member finding a good job, or something big like a friend going through a divorce.

To make this prayer personal, read a paragraph and stop. Begin to speak to the Lord. Expand on what you've just read/prayed throughout your thoughts for them. Do this throughout the whole prayer.

Be careful not to pray hastily! Take your time, and wait for God's guidance and presence.
Prayers for Your Family and Friends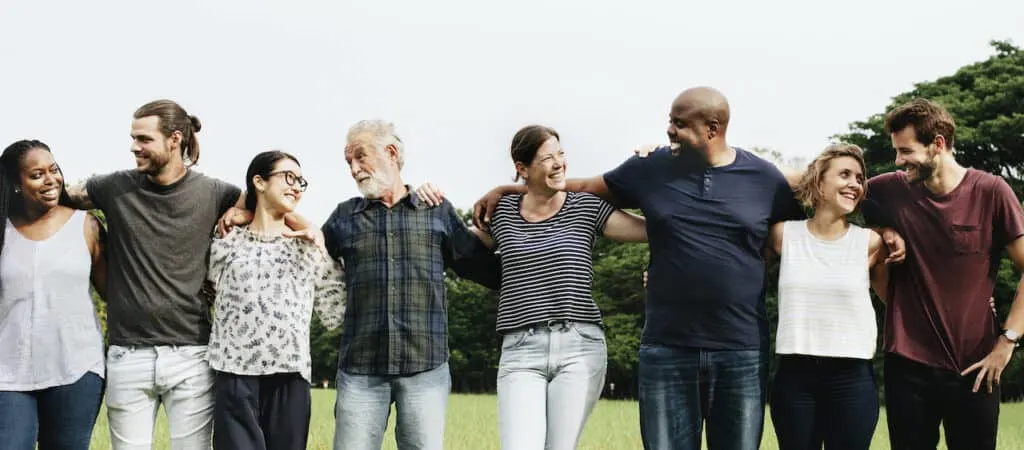 In this section, you will see 7 family and friends prayers. Each prayer will have a Bible Verse to inspire you as you pray. Most of these prayers are short but feel free to expand them in your time with the Lord or use them as prayer points.
*All verses are taken from the NIV – You can hover over the verse and read the Amplified version.
1. Prayer for Salvation
They replied, "Believe in the Lord Jesus, and you will be saved—you and your household. – Acts 16:31
If you have family members or friends who are not saved, you can pray that they will open their hearts and receive salvation. Acts 16:31 is an inspiring Scripture because it gives us hope that our family members will be saved if they believe in Jesus. You can say the prayer below for the salvation of your loved ones. This is for a general prayer of salvation, but I encourage you to get specific.
Lord, I bring my family and friends before you and ask that you would grant them the grace to receive your gift of salvation. May they have a powerful encounter with you that will bring them closer to you. Open their eyes so that may see the truth. That, You Jesus are Lord and Savior. In Jesus' name, Amen.
2. Prayer for Wisdom
If any of you lacks wisdom, you should ask God, who gives generously to all without finding fault, and it will be given to you. – James 1:5
Our family and friends sometimes face issues that require divine wisdom. They need God's guidance so that they can make the right decisions. Where they lack wisdom, we can pray that God will give it to them because He invites us to ask Him for it. God's wisdom is far greater than our human one.
Lord, I bring [Name of a family member or friend] before you and ask that you give him/her divine wisdom today. Help them know what to do and the right decision to make. Shine your light before them that they will see clearly the road ahead. In the mighty name of Jesus, amen!
3. Prayer for Healing
"He himself bore our sins" in his body on the cross, so that we might die to sins and live for righteousness; "by his wounds, you have been healed." – 1 Peter 2:24
We have some family members and friends who have health issues and we can lift them before the throne of grace. We can speak 1 Peter 2:24 over them, that by the stripes of Christ, they are healed. As they seek medical attention in what seems like a hopeless case, stand in the gap for them, and pray for their healing.
Lord, I bring [Name of a family member or friend] before you and ask that you heal him/her. It is not your will that he/she be sick and I ask that you restore him/her to perfect health. I also pray for any other family member or friend who may be ailing and ask that you heal them. May you receive the glory for their healing. In Jesus' name, amen.
Prayer for health for family and friends – General
Here is a prayer to pray for health over all your family and friends.
Lord, I come before you and ask that you would give divine health to all my family members and friends. Keep them safe from all sicknesses and diseases that would try to attack their body and mind. Strengthen their immune system and give them wisdom on how to eat in a way that would be beneficial to their body. Bless them and keep them, Lord. In the name of Jesus, amen.
4. Prayer for Strength
He gives strength to the weary and increases the power of the weak. – Isaiah 40:29
When difficult circumstances come into our lives, they wear us out and take away our strength. Our family and friends sometimes struggle with circumstances that leave them weak and hopeless. We can pray that God will strengthen them so they can face the issues in their lives.
Lord, I pray that you would give strength and courage to my family and friends who are going through difficult circumstances at the moment. Renew their strength and help them make it through each day. May they rest assured that you will help them get through their trying time and feel renewed by Your Presence. In the name of Jesus, amen!
5. Prayer for Blessings
The Lord bless you
and keep you;
the Lord make his face shine on you
and be gracious to you;
the Lord turn his face toward you
and give you peace."' – Numbers 6:24-26
Don't we love it when others tell us "God bless you" or speak a blessing over us? Our family and friends love it too and we can ask God to bless them. My favorite blessing in scripture is in Numbers 6:24-26 and I love praying that out as well.
Remember God has blessed us in Christ and we can claim the blessings over our lives and those of our family and friends.
Lord, thank you for the blessing of family and friends who have touched my life in many ways. I ask that you bless them in special ways and grant them the desires of their hearts. Bless them in everything they do, and may they rejoice in your goodness. Open doors for them that You are calling them to walk in and grant them the favor they need to accomplish all You have for them. In the mighty name of Jesus, amen!
6. Prayer for Hope
We wait in hope for the Lord; he is our help and our shield. – Psalm 33:20
Hope is something we seek from the Lord whenever we cannot see a way out for some things we go through in life. We can pray for our family and friends to have hope whenever they feel hopeless and have given up on seeing answers to prayer. God will always give us hope to encourage us to keep holding on.
Lord, I pray that you give my family and friends the hope they need today. You know what they are going through and if they are losing hope in a situation. Show them the light at the end of the tunnel that they may hold on to till they see their desire fulfilled. You have not forgotten them, Lord, let them be reminded of that. That it would stir their faith and hope in You. In the name of Jesus, amen.
7. Prayer for Purpose
For we are God's handiwork, created in Christ Jesus to do good works, which God prepared in advance for us to do. – Ephesians 2:10
God created each of us for a purpose and our family members and friends need to fulfill theirs. In Ephesians 2:10, we see that God creates us anew in Christ so that we can do the works He prepared for us in advance. You can pray for your family and friends to know and fulfill their God-given purpose.
Lord, I pray your kingdom come, Your will be done in the lives of my family and friends. I ask that you show them their purpose and Your will for them. Show them how they can partner with You to fulfill all you have for them. You know what you want each of them to do, and I ask that you direct their steps.
That Your Word would be a lamp unto their feet. Give them the strategies, wisdom, and favor they need as they execute the assignment you have given them on earth. And bring forth the right people in their lives that are supposed to help them accomplish what You have called them to. In the name of Jesus, amen!
Bonus Prayer – Morning prayer for family and friends
Wouldn't it be awesome if you could take the time each morning to pray for the people God places on your heart? And what a blessing it would be for them as you cover them spiritually!
Lord, I thank you for family and friends who bless me each day! Thank you, Lord, for the opportunity to pray for my family members and friends. This morning I ask that each one of them would feel your manifest presence in their lives. That today You would go before them and make their paths smooth. Give them the grace and wisdom they need to navigate the day. Bless them with unity in their homes and workplace. And let every person they meet be people be filled with love and kindness towards them. In the mighty name of Jesus, amen!
Check out more morning prayers and these other posts: 20 Morning Prayers For A Friend To Pray & Share and7 Inspiring Prayers to Command Your Morning
---
There are many things you can pray for your family members and friends. These are just a few examples and prayer points. Let the Holy Spirit guide you on how to pray for them because He knows their needs. Remember to thank and praise God when you see the answers to the prayers you say for your family members and friends.
If you would like to leave me a comment on these prayers for your family and friends, you can do so below. I would love to know what the Lord is teaching you about prayer.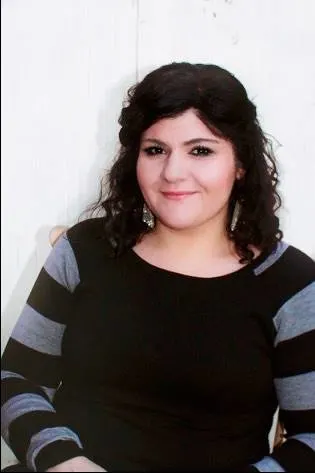 Melissa is a passionate minister, speaker and an ongoing learner of the Bible. She has been involved in church and vocational ministry for over 18 years. And is the founder of Think About Such Things. She has the heart to equip the saints by helping them get into the Word of God and fall more in love with Jesus. She also enjoys family, cooking, and reading.
She has spoken in churches in California, Oregon, Texas, and Mexico and has been featured in Guidepost Magazine and All Recipes Magazine. Read More…