25 Super Food Recipes with Matcha Green Tea
This post may contain affiliate links. Please read my disclosure policy for more info.
Enjoy these recipes with Matcha green tea that will boost your health and delight your taste buds.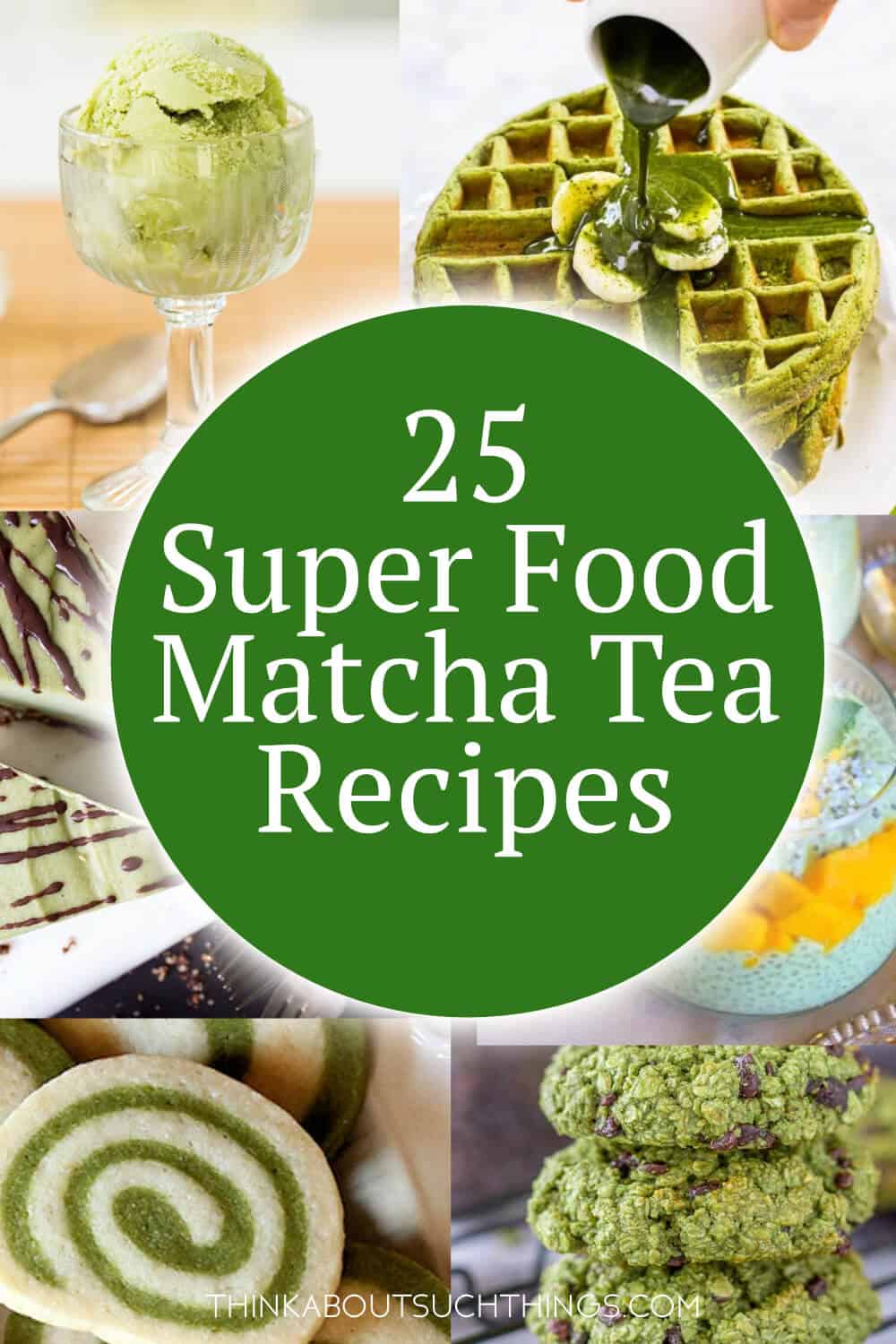 I have always loved matcha, but recently my love of matcha has grown. This is because my other love….coffee has betrayed me. It's a hard thing when coffee starts hurting your tummy no matter how healthy or natural you make it.
I knew it was time for me to retire my morning cup of Joe. That's when I decided to switch to matcha. I still drink coffee but it's more like two or three times a week. And not first thing in the morning.
Since I like to geek out on stuff I research a ton on matcha and talk about some awesome sauce benefits. I am blown away. You can read some of at 7 Benefits of Matcha Green Tea
Switching has really helped my energy level and clarity in thinking. Whenever I feel a slump I just make some matcha and I feel so much better. Way more than coffee ever did for me.
I really do enjoy the flavor of matcha and I know many others do too. Like, have you ever had matcha ice cream….YUM! Dangerously yummy. I will eat all of it and not share. I won't even feel bad about it.
So, I thought it would be fun to find some delicious green tea matcha recipes for you all! Bon Appetit!
Delicious Recipes with Matcha Green Tea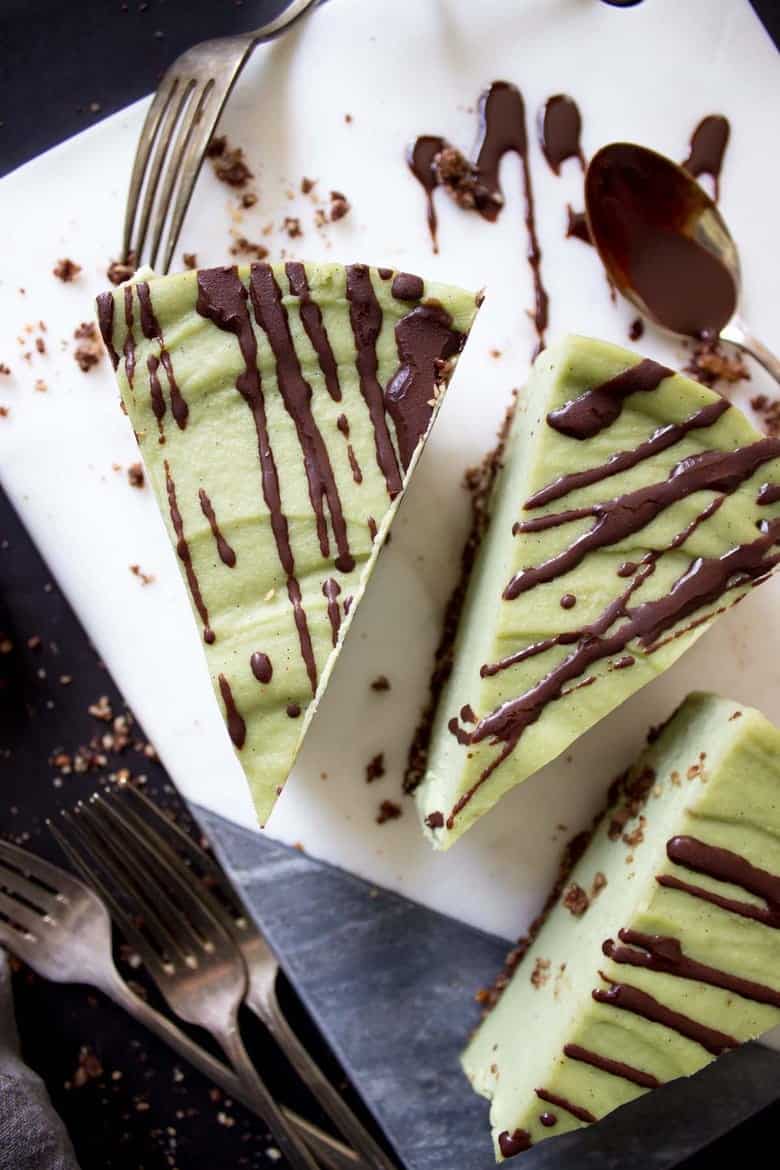 Raw Vegan Matcha Cheesecake
Matcha Cheesecake? Ummm….yes please! This cheesecake is sure to impress your family and friends! Plus it's great for those sensitive to dairy.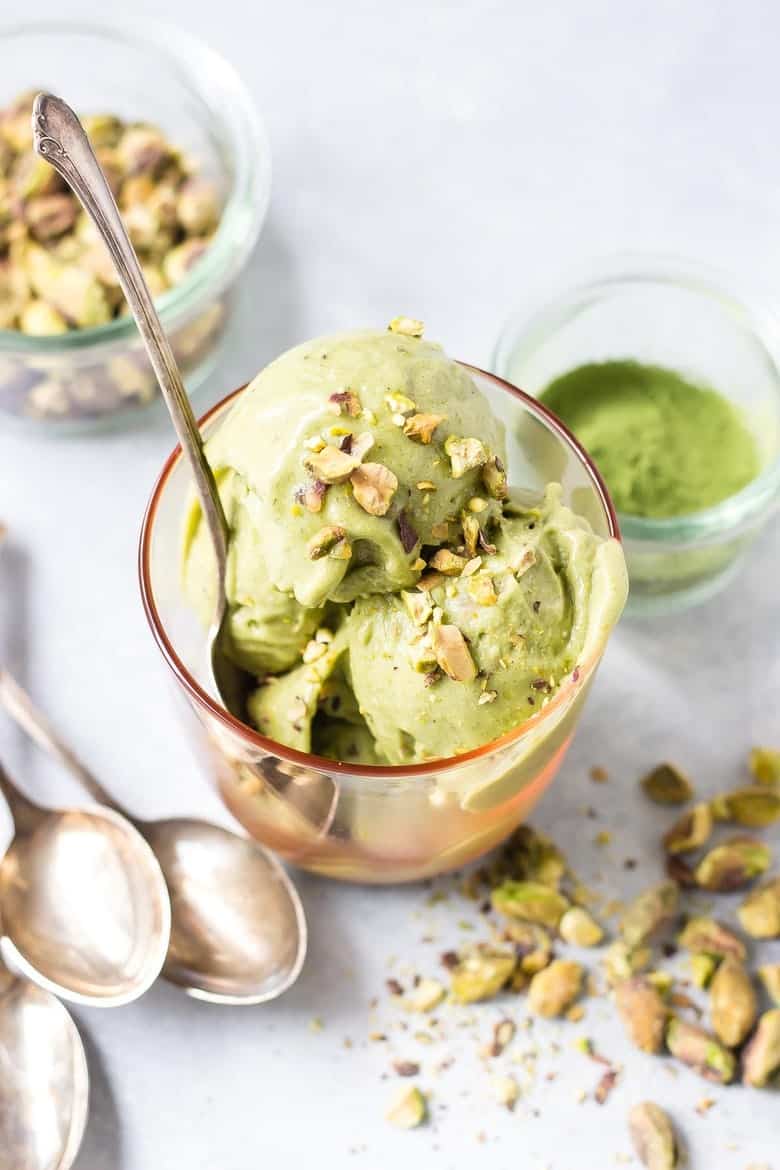 Pistachio Matcha Ice Cream
This Matcha Ice Cream is made within minutes with a blender. All you need is a banana, matcha powder, coconut milk, and some pistachios for topping!
Chocolate Matcha Pancakes
Antioxidant-rich cocoa & matcha green tea combine to make delicious, healthy, gluten-free, vegan Chocolate Matcha Pancakes for breakfast!
Matcha Smoothie
This smoothie is an easy way to get some of that green tea goodness and fruit into all of us. Try it and let me know what you think.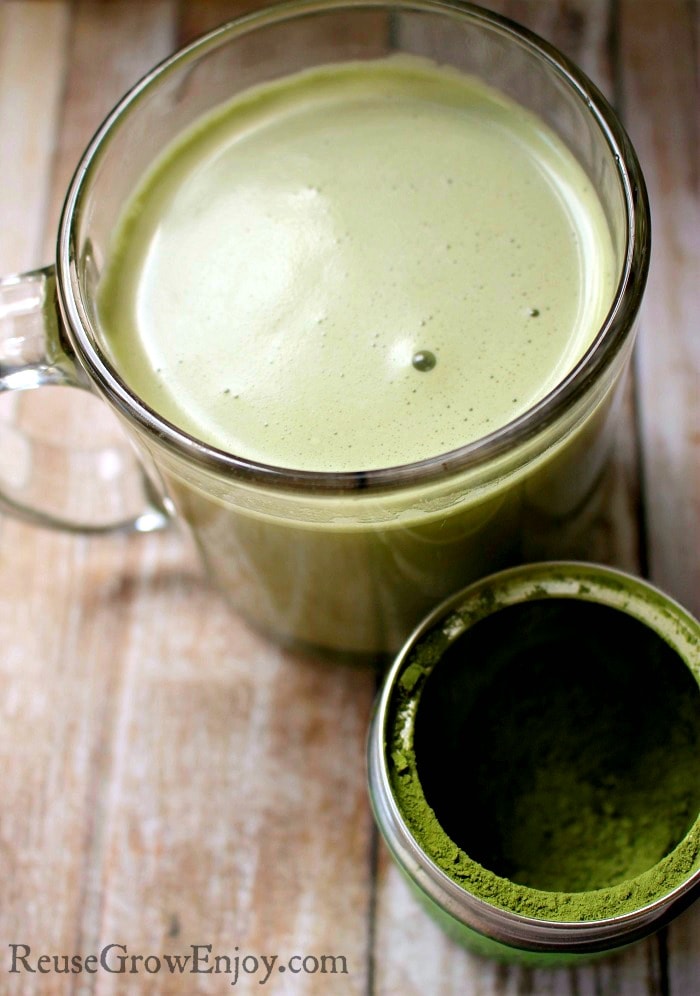 Paleo Matcha Tea Latte
If you are doing the Paleo diet or just eating dairy free you can still enjoy a good latte! Not to mention packed with antioxidant!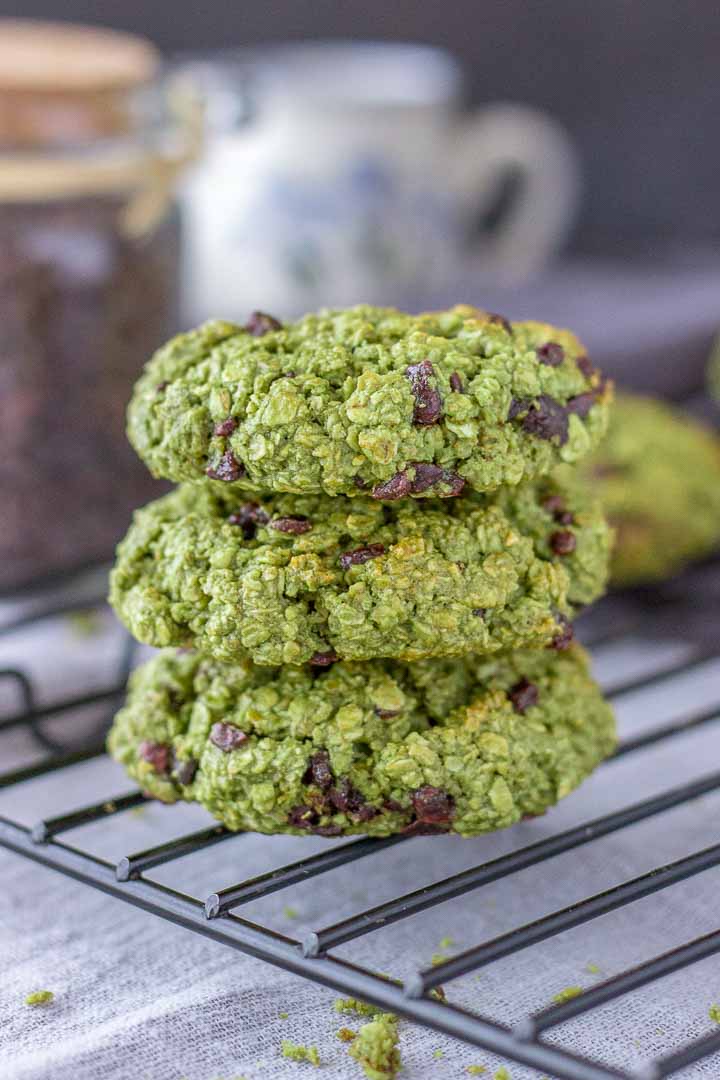 Matcha Chocolate Chip Cookies
Chewy and flavorful, Matcha Chocolate Chip Cookies are perfect guilt-free treat. These matcha cookies are loaded with SUPERFOODS and refined sugar-free.
Iced Coconut Matcha Latte
Iced Coconut Matcha Latte is the perfect antioxidant-rich drink that will make your mornings better. It's delicious and ADDED SUGAR FREE.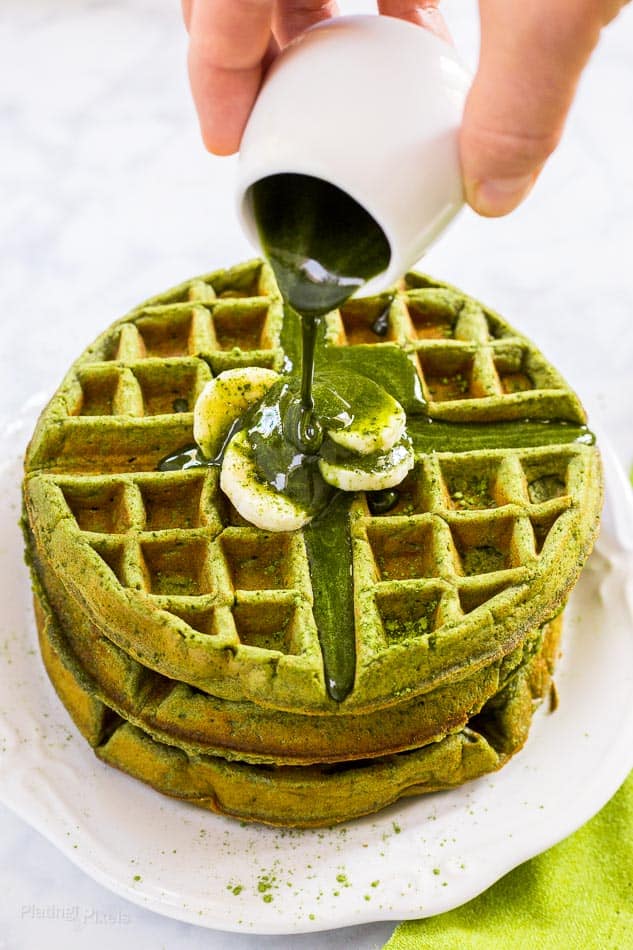 Green Tea Matcha Waffles
Nutrient-rich green tea matcha waffles full of clean ingredients you can feel good about. It's a naturally green breakfast kids and adults will love, topped with a homemade vibrant matcha tea syrup.
Starbucks Green Tea Frappuccino
Healthier copycat of the Starbucks Green Tea Frappuccino for a fraction of the price! Great breakfast smoothie with less sugar.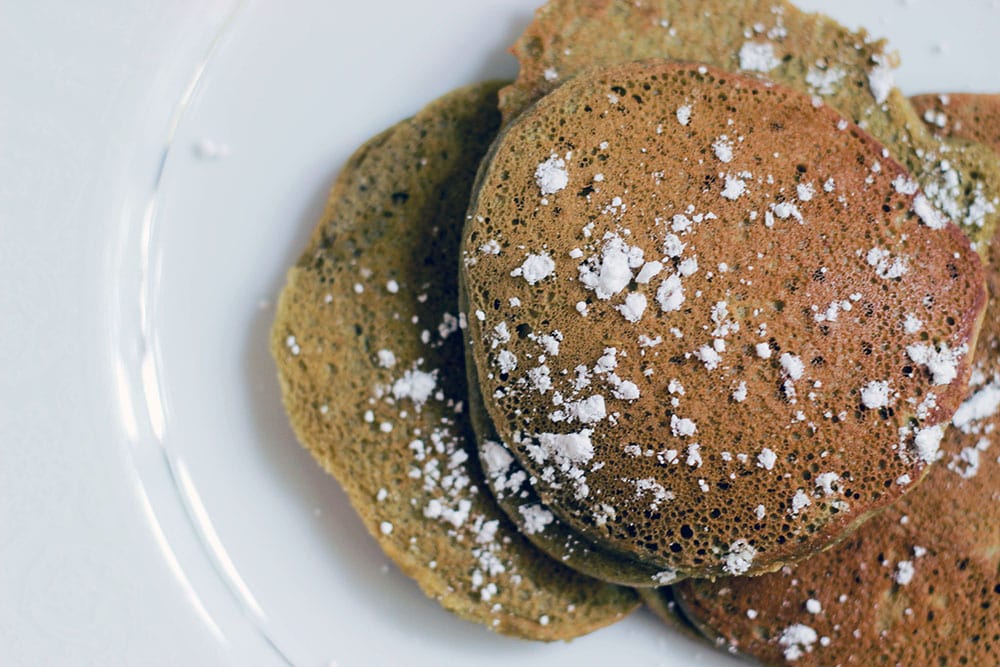 Matcha Green Tea Pancakes
A green tea pancakes recipe is a super treat for Matcha fans. We used the batter from our Matcha cupcakes to make pancakes.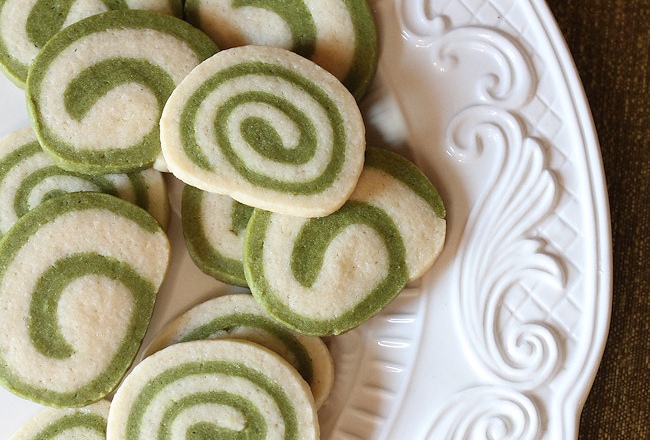 Spiral Matcha Green Tea Cookies
This matcha green tea cookies recipe is a great way to make decorative green swirl cookies for the holidays without any artificial dyes.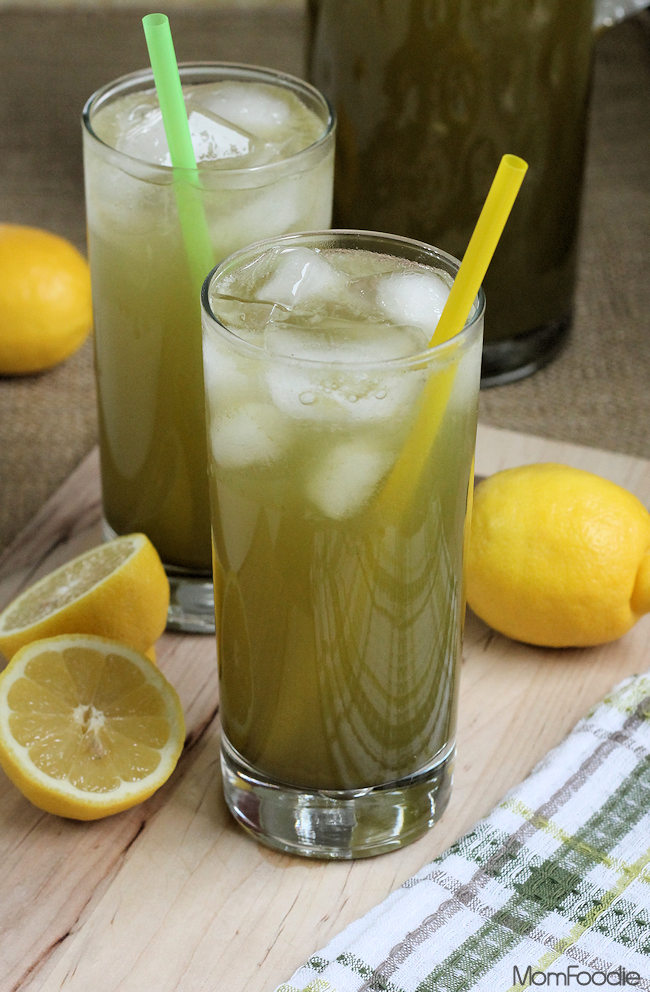 Matcha Green Tea Lemonade
This Matcha Green Tea Lemonade is both refreshing and energizing. If you have never heard of matcha before it is high quality green tea leaves which have been ground into a fine powder.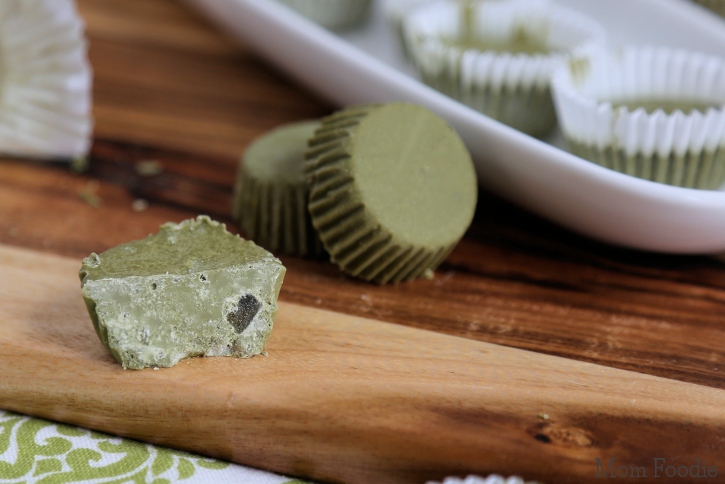 Matcha Ginger Chocolates
These homemade Green Tea and Ginger Chocolates are a perfect little pick-me-up after a filling meal.
Matcha Green Tea Frozen Yogurt
If you are looking for another way to get all that green tea goodness, this Matcha Green Tea Frozen Yogurt is prefect!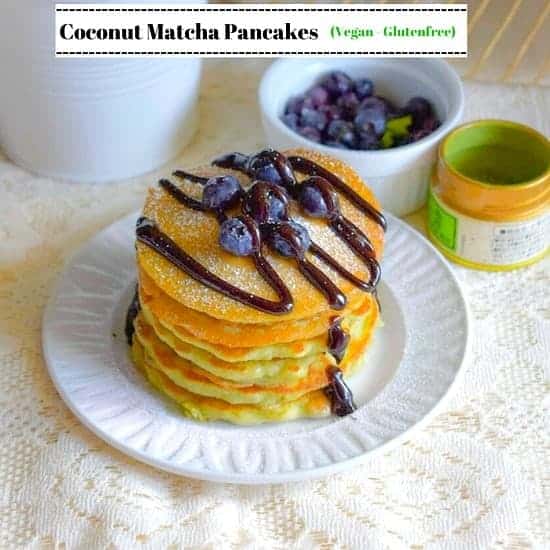 Coconut Matcha Pancakes
Super soft, extra fluffy and tastes heavenly – these pancakes are just the recipe you've been looking for. Coconut Matcha Pancakes, are also called Green Tea Pancakes. They are made using almond flour and are absolutely vegan, gluten-free and low-carb.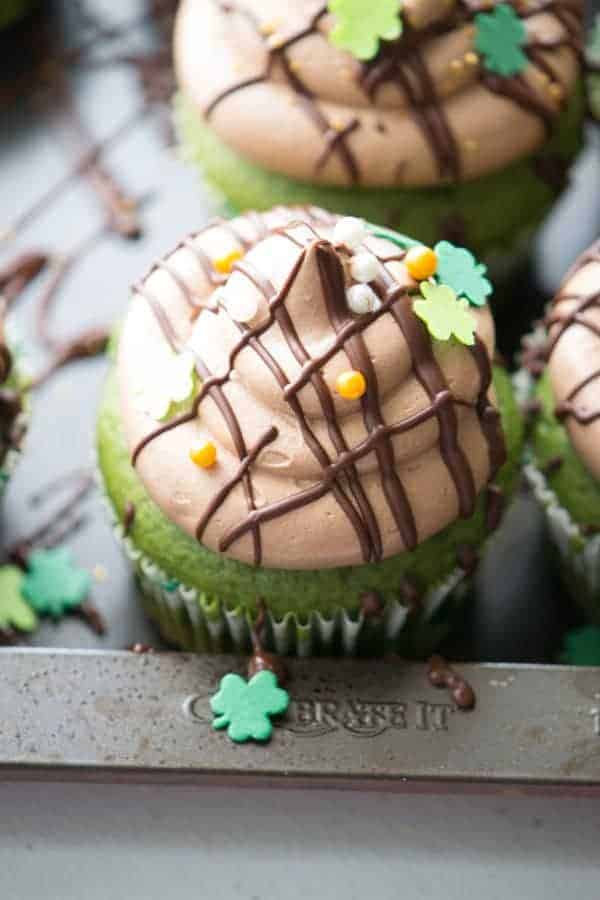 Green Tea Cupcakes
Throwing a party? Well share the wealth with these yummy matcha cupcakes. They are topped with chocolate buttercream! YUM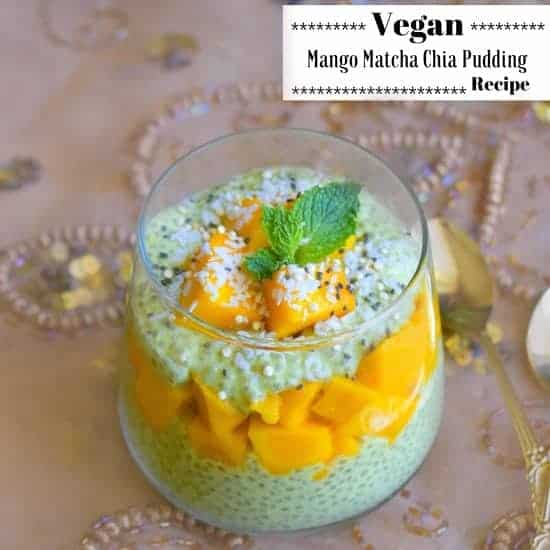 Vegan Mango Matcha Chia Pudding
A flavorful, healthy and super quick breakfast or anytime snack that's filled with delicious flavors. Made using green tea, coconut milk and mango.
Sparkling Matcha Lime Mocktail
Lime and matcha are a match made in heaven. This delightful mocktail will put a spring in your step this summer.
Lemon Matcha Pancakes
These aren't your Grandma's pancakes. They are gluten-free and full of energizing superfoods like lemon, blueberries, and matcha. GET IN MY BELLY!
Strawberry Matcha Macarons
When it comes to natural food colorings, Matcha powder is one of my all time favorites. Not only does it yield a lovely green, but it also tastes just wonderful.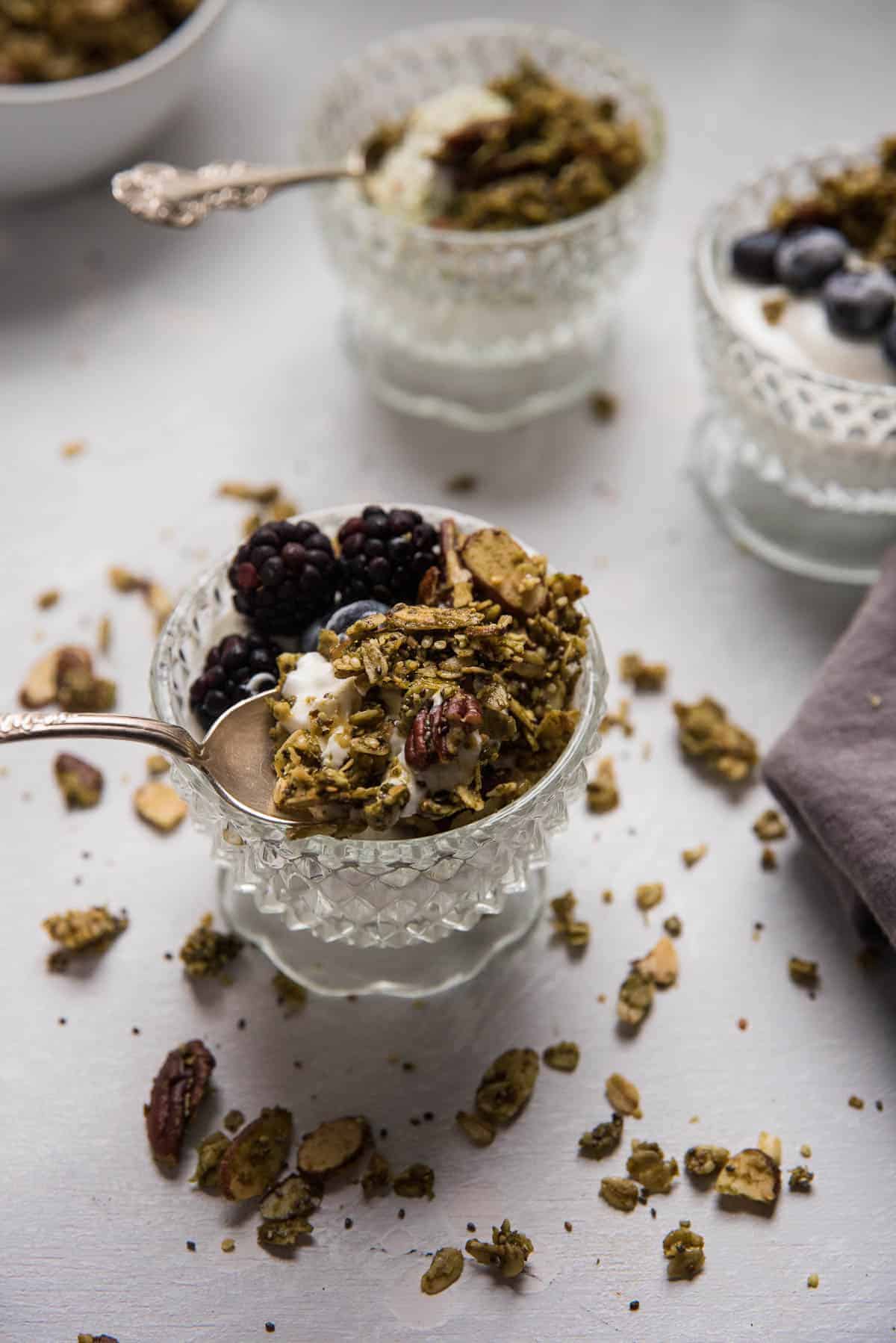 Crunchy Maple Matcha Granola
Maple Matcha Granola is the best way to give your morning breakfast a whole foods, naturally sweet, maple and green tea crunch! Plus it looks cool!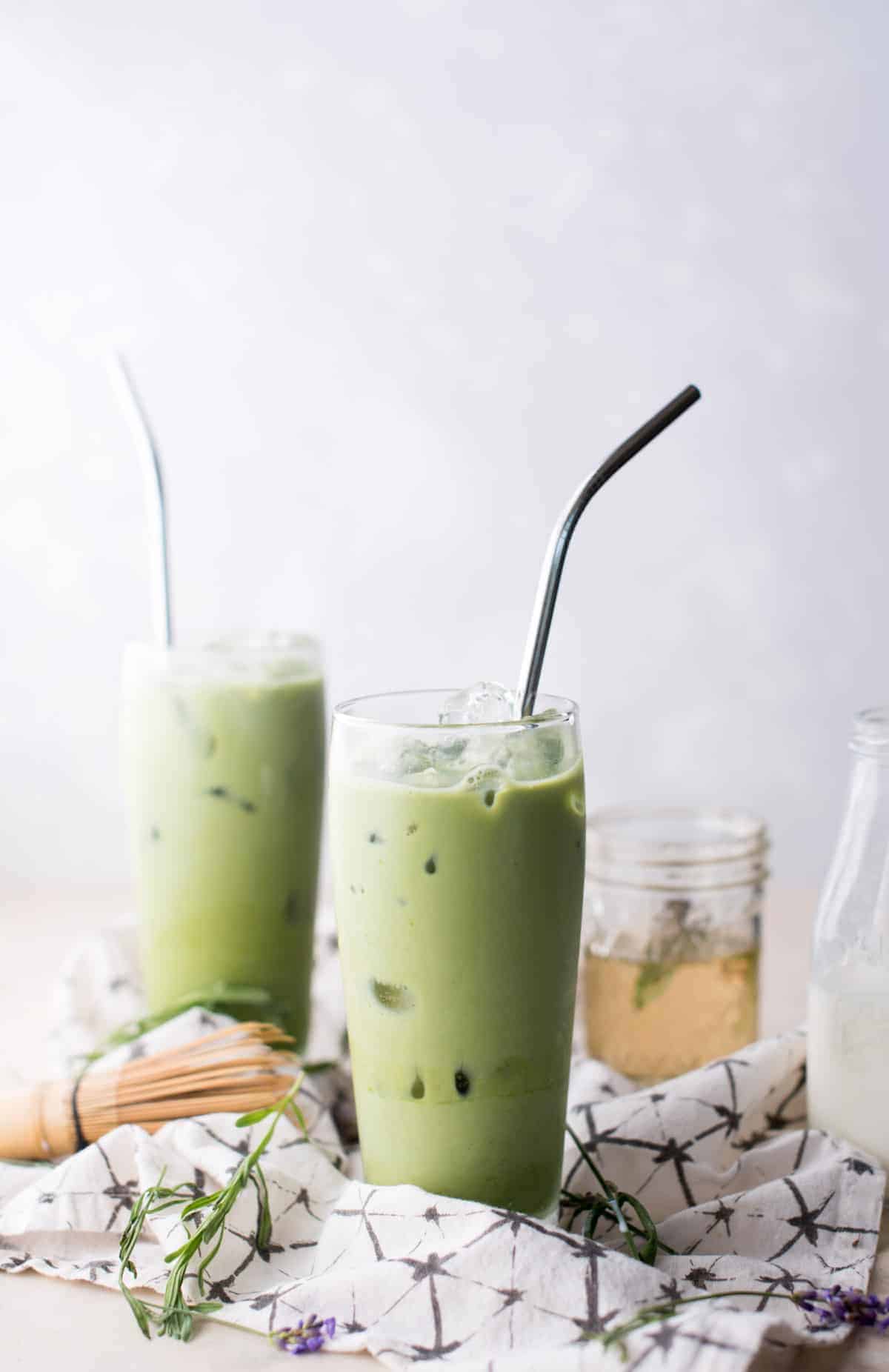 Iced Lavender Matcha Latte
Iced Lavender Matcha Latte – aka the perfect way to start your day or for an afternoon pick me up in this summer of ridiculous heat and humidity.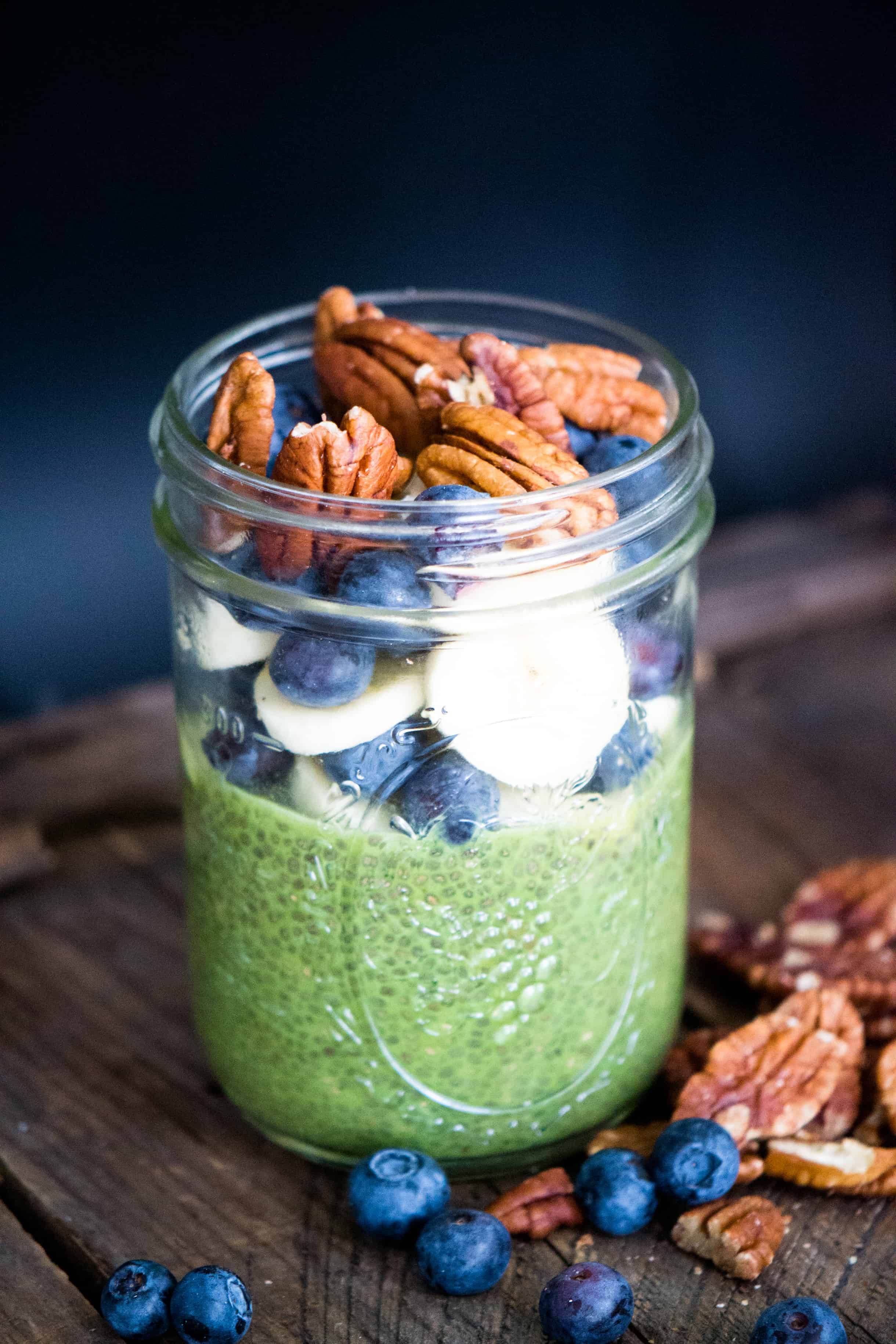 Matcha Chia Seed Pudding
Who says chia pudding has to be boring or the same? Give it an awesome twist with this delicious matcha version.
Maca Matcha Chocolate Bars
What if I told you that you can eat chocolate for breakfast in a way that gives you sustained energy without the caffeine jitters… AND is full of healthy superfoods?
Matcha Overnight Oats
If you need a recipe to use your matcha powder, this Matcha Overnight Oats recipe is a great place to start! It makes breakfast!
I hope these recipes with matcha green tea have you ready to get in the kitchen! And if you are looking for more tea recipes and info then don't forget to check out these posts!