Enjoy this power-packed Priscilla Shirer quotes. Use them in your journaling, art, planners, or just to encourage yourself and others.
If you ever been around on my blog you will know my love of quotes run deep. I am also a big fan of Priscilla Shirer. She's is an amazing preacher, teacher, and author. I have enjoyed her books and Bible studies. You can check out what I learned from her Jonah Bible study by clicking the link below: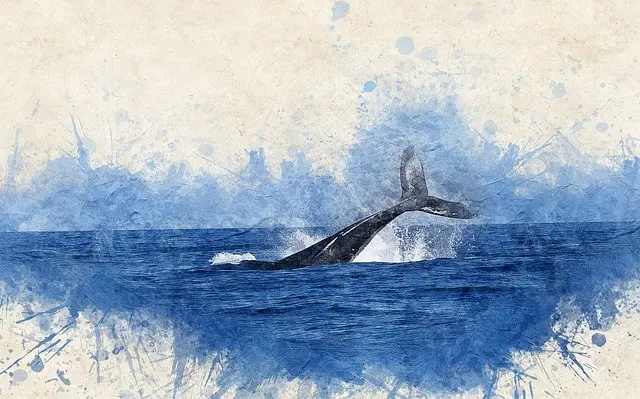 5 Big Lessons from the Life of Jonah
I have learned 5 keys from the life of Jonah! These past few months I have been doing the Jonah Bible study from Priscilla Shirer with my good friend Ana.
If you are not very familiar with Priscilla let me give you a short little bio of her,
"Priscilla Shirer is a wife and a mom first. But put a Bible in her hand and a message in her heart and you'll see why thousands flock to her conferences and dive into her Bible study series' and books each year.
A graduate of Dallas Theological Seminary, Priscilla holds a Master's degree in Biblical Studies and considers it a privilege to serve believers from every denomination and culture by helping them to know the truths of Scripture intellectually and encouraging them to experience these truths practically by the power of the Holy Spirit….." read more here
Power-Packed Priscilla Shirer Quotes
"Disciplined runners consistently clear their heads and focus fully on the journey ahead..because their passion and zeal for the goal supersede the strain. The goal beckons them onward. Passion doesn't negate weariness; it just resolves to press beyond it."
"Fervent prayer keeps your true identity in focus."
"Prayer is the portal that brings the power of heaven down to earth. It is kryptonite to the enemy and to all his ploys against you."
"The spirit of complaint is born out of an unwillingness to trust God with today. Like the Israelites, it means you are spending your time looking back toward Egypt or wishing for the future all the while missing what God is doing right now."
"Prayer releases all your eternal resources."
"Every decision you need to make, every task you need to accomplish, every relationship you need to navigate, every element of daily life you need to traverse, God has already perfectly matched up with an equivalent-to-overflowing supply of His grace. If you don't agree with that, then you either lack a proper appreciation for what you have, or you are doing things that you're not supposed to be participating in right now."
"We serve a God who is waiting to hear from you, and He can't wait to respond."
"Give your hands to Him for His work, your feet to walk His path, and your ears to hear Him speak."
"Everything you need God already is."
"Ministry is when the people who hear you, don't want more of you; they want more of Him because of what you've said. When you point them to God's fire instead of trying to get attention for yourself- that's ministry."
"You were not made to impress people, you were made for the applause of heaven."
"God's sovereignty has not been shipwrecked by your storm."
"God has gone before us so we can walk in the future He has for us."
"Having your spiritual radar up in constant anticipation of His presence- even in the midst of the joyful chaos and regular rhythms of your everyday living- is paramount in hearing God, because sometimes the place and manner you find Him is the least spectacular you'd expect."
"We can't anticipate and provide for life's trials, but the Lord can and does. The Lord wants us to thirst not after a quick fix to our problems but after the life-altering refreshment of His provision."
"Unity does not mean sameness. It means oneness of purpose."
"Now is the time to know that God is able. To connect your current reality with God's present ability."
"Only God's presence can change people's lives."
"Whatever you are holding onto in this life, hold it loosely so it won't hurt when the Lord has to pry your fingers open to take it away."
"We often don't realize that where God puts us is the very place we need to be to receive what He wants to give us."
"Nothing—nothing!—is too far gone that your God cannot resurrect it."
"When we talk about the peace of God, don't think of singing and swaying and holding hands in a circle. The peace of God is strong, intense, palpable, real. You can sense its stable presence giving you inner security despite insecure circumstances."
If you enjoyed these Priscilla Shirer quotes please check out some of these posts! And don't forget to drop me a comment below!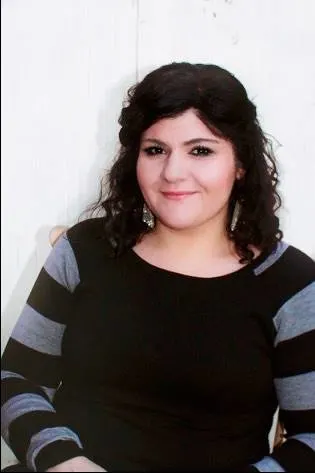 Melissa is a passionate minister, speaker and an ongoing learner of the Bible. She has been involved in church and vocational ministry for over 18 years. And is the founder of Think About Such Things. She has the heart to equip the saints by helping them get into the Word of God and fall more in love with Jesus. She also enjoys family, cooking, and reading.
She has spoken in churches in California, Oregon, Texas, and Mexico and has been featured in Guidepost Magazine and All Recipes Magazine. Read More…