In this article we will explore Road trip conversation starters for kids is a great way to pass the time, connect, and learn something new about your child. These work great for family road trips as adults can join in as well.
I come from a BIG Italian family, so when we do a road trip you know kids are going to be involved. And as an adult, you can help set the atmosphere for a fun trip for the kids, which will lead down to some good memories.
In the world we live in we are bombarded with electronics. And having them in the car for a long trip can be a life saver.
But taking the time to have some fun topics to talk about can really help kids discover things about themselves, learn about you, and learn healthy conversational skills.
And the flip side you will learn a lot about them. It's a win-win. Plus you might get out of hearing the dreaded… "Are we there yet?"
I also have a list of fun conversation starters for adults. They are still PG but some questions kids might not understand. But you can check them out here:
And if you want to look past just conversation starters then check out Babble Top's post: 15 Fun Things to do in the Car on Road Trips
So, let's get started on some fun conversation starters for kids!
Conversation Starters for Kids – Road Trip Edition
"Road trips are the equivalent of human wings. Ask me to go on one, anywhere. We'll stop in every small town and learn the history and stories, feel the ground and capture the spirit. Then we'll turn it into our own story that will live inside our history to carry with us, always. Because stories are more important than things." – Victoria Erickson
If you could name a planet, what would you name it?
If you could be any age what age would you be?
If you were invisible where would you go?
If you could ride any kind of wild animal what would it be?
Would you rather be able to fly like a bird or swim underwater like a fish?
Who is your favorite teacher? why?
Who do you think is stronger a hippo or a rhino?
If you could change your name what would you pick for your new name?
If you could be any superhero who would you be?
Would you rather be a pirate or an astronaut?
What is your favorite book?
What does being in "love" mean?
What is your favorite smell?
What is your favorite and least favorite thing about school?
What do you want to do when you grow up?
If you found a genie bottle and had 3 wishes what would they be?
Do you like hot lunch or cold lunch at school? Why?
What is your favorite thing to do during recess?
What are you really good at?
Do you like waffles or pancakes?
Can you retell me your favorite joke?
If you could be any cartoon character which one would you be?
You just got $100 dollars….what is the first thing you would buy?
What is your favorite movie you have seen at the movie theaters?
Would you rather be awesome at sports or awesome at art?
If you could have the ultimate ice cream sundae what flavor ice cream and toppings would you have?
Would rather own an airplane or boat? Why?
What was your favorite part of the day?
What do you think you can do to change the world?
If you opened a store, what would you sell?
Enjoy more travel posts…
I hope these help you on your next road trip and if you are looking for more conversation starters then don't forget to check out my post for adults conversation starters.
Still, kid-friendly so everyone can enjoy them in the car, but they might have a harder time understanding some of them.
Leave me a comment below and share me some of your best memories on the road! And check out these other related posts.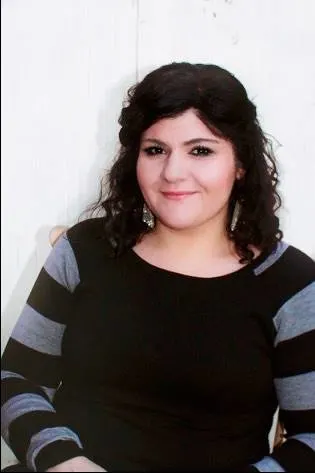 Melissa is a passionate minister, speaker and an ongoing learner of the Bible. She has been involved in church and vocational ministry for over 18 years. And is the founder of Think About Such Things. She has the heart to equip the saints by helping them get into the Word of God and fall more in love with Jesus. She also enjoys family, cooking, and reading.
She has spoken in churches in California, Oregon, Texas, and Mexico and has been featured in Guidepost Magazine and All Recipes Magazine. Read More…