About the Scarlet Hiltibidal & Afraid of all the Things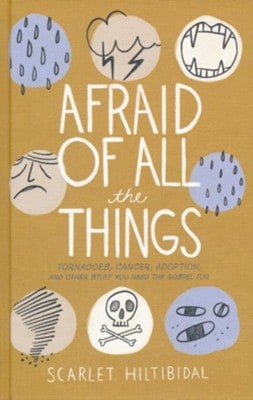 The Author:
"Scarlet Hiltibidal is a very professional wife and mother. She is the author of Afraid of All the Things and He Numbered the Pores on My Face. She also writes a regular column for ParentLife Magazine. Scarlet loves sign language with her daughters, nachos by herself, writing for her friends, and learning how to be a pretend-farmer with her husband in Middle Tennessee."
The Book:
What does the gospel say about your fears? What does it say about the irrational ones, like sinkholes in the Target parking lot? How does it speak to the rational ones, like pet scan predictions? And does the gospel have a word for the fears you feel you'll have for life, like the possibility of losing the one you love most?
Growing up in the green room of SNL, being born to a fire-eater and adopted by a SWAT cop, having internal organs explode, and adopting a deaf girl from China, Scarlet Hiltibidal has been given some strange life experiences—and lived in fear through most of them.
But life changed for Scarlet when she learned to hold the gospel up to her fears and realized that though she can't fix herself or protect herself. Jesus walked into this broken, sad, scary place to rescue, love, and cast out her—and your—fear.
Seeing life in light of the cross will help you avoid fear, overcome fear when you can't avoid it, and live beyond fear when you don't overcome it. You don't have to be afraid of all the things.
(From Scarlet's Website…check out more of her stuff there!)
I have never struggled with anxiety, but I have been fearful at times. When I was 10 I was actually bitten by a rattlesnake. Let's just say I didn't really like playing outside much after that.

In Afraid of all the Things, Scarlet shares story after story on how God helped her through her fears. She has an easy way to express what we all have felt one time or another.
For me personally, this was a hard read. I have never been a big fan of Christian non-fiction books that have tons of stories in them. I like a few here and there and get to the point.
Scarlet is a true storyteller and she has a great sense of humor. So, if you love learning from stories you will love this book. And I know a lot of people love this style. If you're like me then you might struggle with it.
But her message is great and needed for many. It can really help bring your fears to the light and break their powers. Also, a great read for those in high school who deal with worry and fear.
*Side Note: This has nothing to do with what is written in the book. But this book is so well made and cute. The quality is fantastic!
I received a copy of this book from BH Bloggers in exchange for my honest opinion.
For other book reviews check out the link below!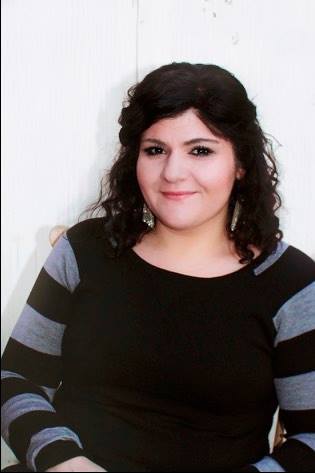 Melissa is a passionate minister, speaker and an ongoing learner of the Bible. She has been involved in church and vocational ministry for over 18 years. And is the founder of Think About Such Things. She has the heart to equip the saints by helping them get into the Word of God and fall more in love with Jesus. She also enjoys family, cooking, and reading.
She has spoken in churches in California, Oregon, Texas, and Mexico and has been featured in Guidepost Magazine and All Recipes Magazine. Read More…