Coming up with Anti Halloween or Halloween alternatives has never been easier! These fall activities are great for Christian families.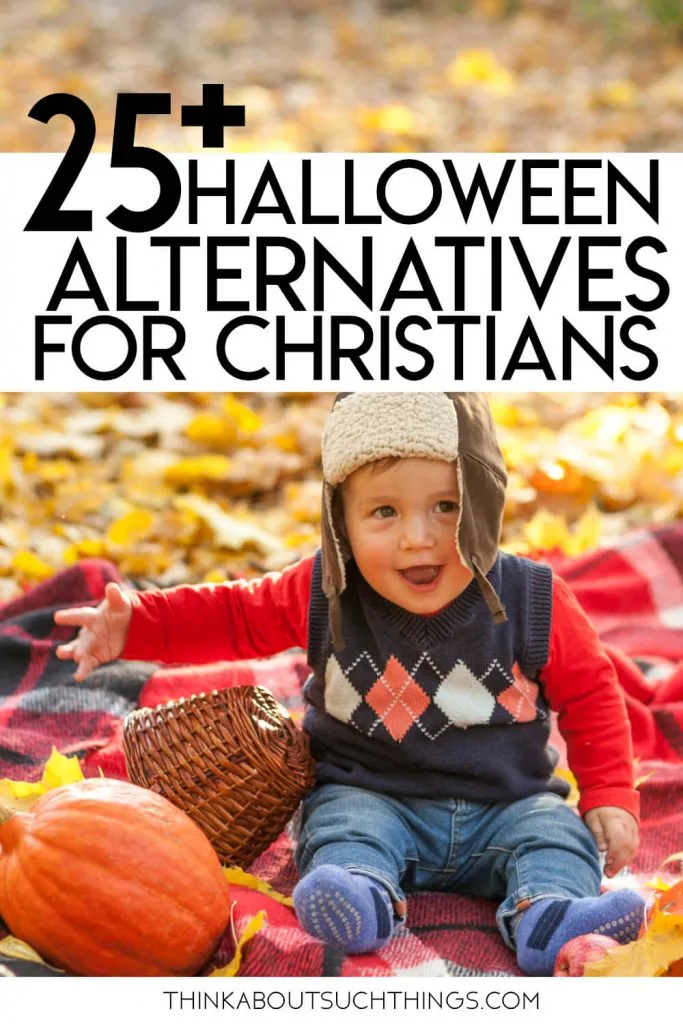 I'm not a fan of Halloween. I know everyone has different convictions, but for me, it's a BIG NO. When I came to know Jesus I had to go through deliverance. I dealt with a lot of demonic stuff because as an early teen and child I had opened myself up to it. You can read more of my testimony here.
Since I have walked through that I am VERY careful about what I consume with my eyes, ears, heart, and time. The Bible says,
Prove all things; hold fast that which is good. Abstain from all appearance of evil. And the very God of peace sanctify you wholly; and I pray God your whole spirit and soul and body be preserved blameless unto the coming of our Lord Jesus Christ. – 1 Thessalonians 5: 21-23
Let's be real….Halloween is evil. And the enemy has a hay day with it. Therefore I don't want any part of it. But I'm an adult and a Christian. I understand spiritual matters and try to make wise choices.
Now, kiddos have a hard time with Halloween. It has been so commercialized to be FUN! I mean what kid doesn't want to dress up and get free candy?
I know for me I struggled with this as a kid. My mom HATES Halloween. So, she would beg me not to go trick or treating. She would even offer me money and buy me candy (the GOOD stuff) at the store if I would stay home.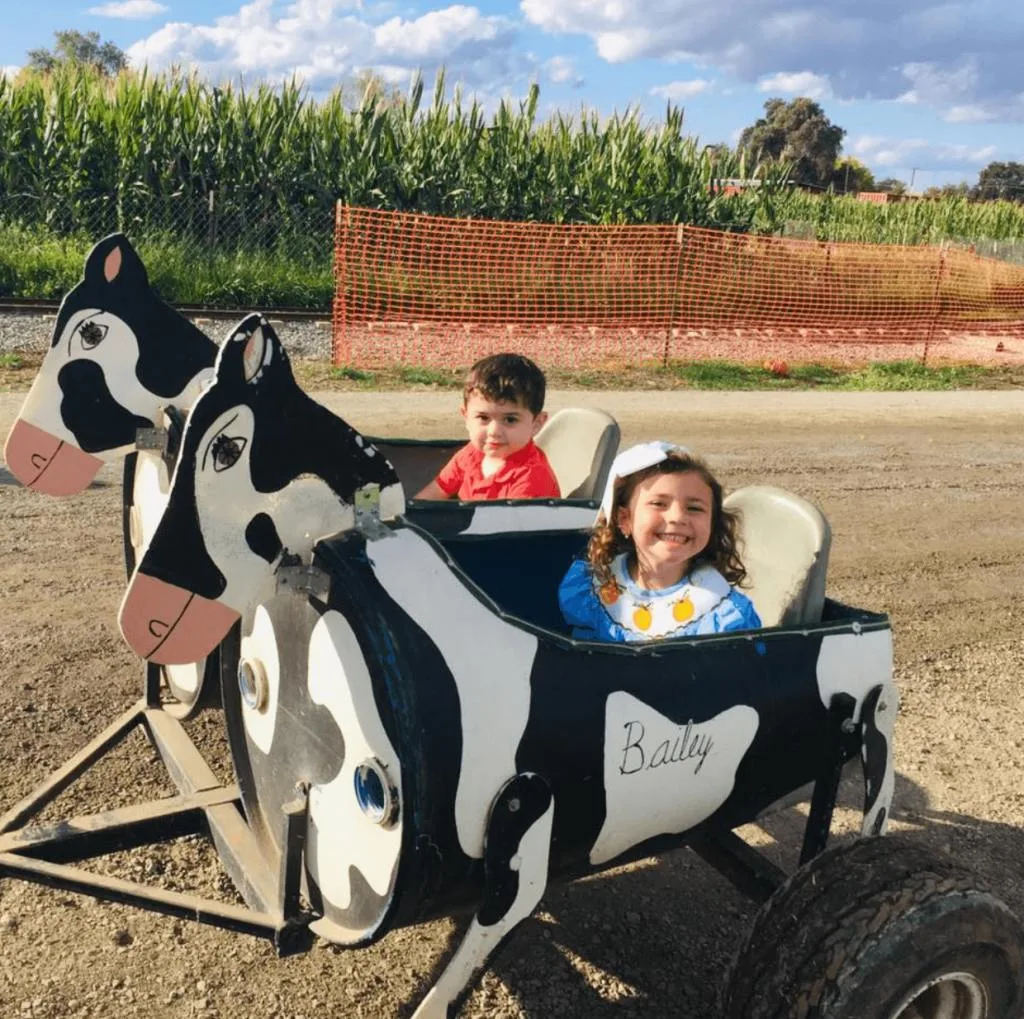 I, of course, being a little kid I still wanted to dress up and get candy from strangers. And I was ok with the tiny cheap version of what my mom would offer. Because it was "fun." And some years mom won and some years I won.
If you happen to have a child who acts as I did. I want to help. Older me wants to help lol. My goal today is to bring SUPER FUN Halloween alternatives that will make the whole family just love October.
And it will give God the glory and hopefully a kick in the devil's face.
Fun Halloween Alternatives
*scroll to the bottom of this section to find a free Fall Bucket List printable!!
Go on a Fall Adventure
God made fall such a beautiful season and what better way to celebrate it by going outside! Here are some creative outside Halloween alternative to creepy parties and haunted houses.
Fall Festival at a Local Church
Lots of churches throw fall or harvest festivals. They are chockful of games and activities. It's also a great way to connect with other believers. Check your local church bulletin and see what fun things they have planned.
Hayrides
Hayrides are downright fun and a great way to enjoy a fall evening. To find hayrides in your area you can do a quick google search or even check Facebook events.
Pumpkin Patch
I try to visit the pumpkin patch every October. Going through rows and rows of odd-shaped pumpkins trying to find the perfect one. It's like finding that perfect Christmas tree. It's a fun tradition that is family-friendly and even fun for single adults.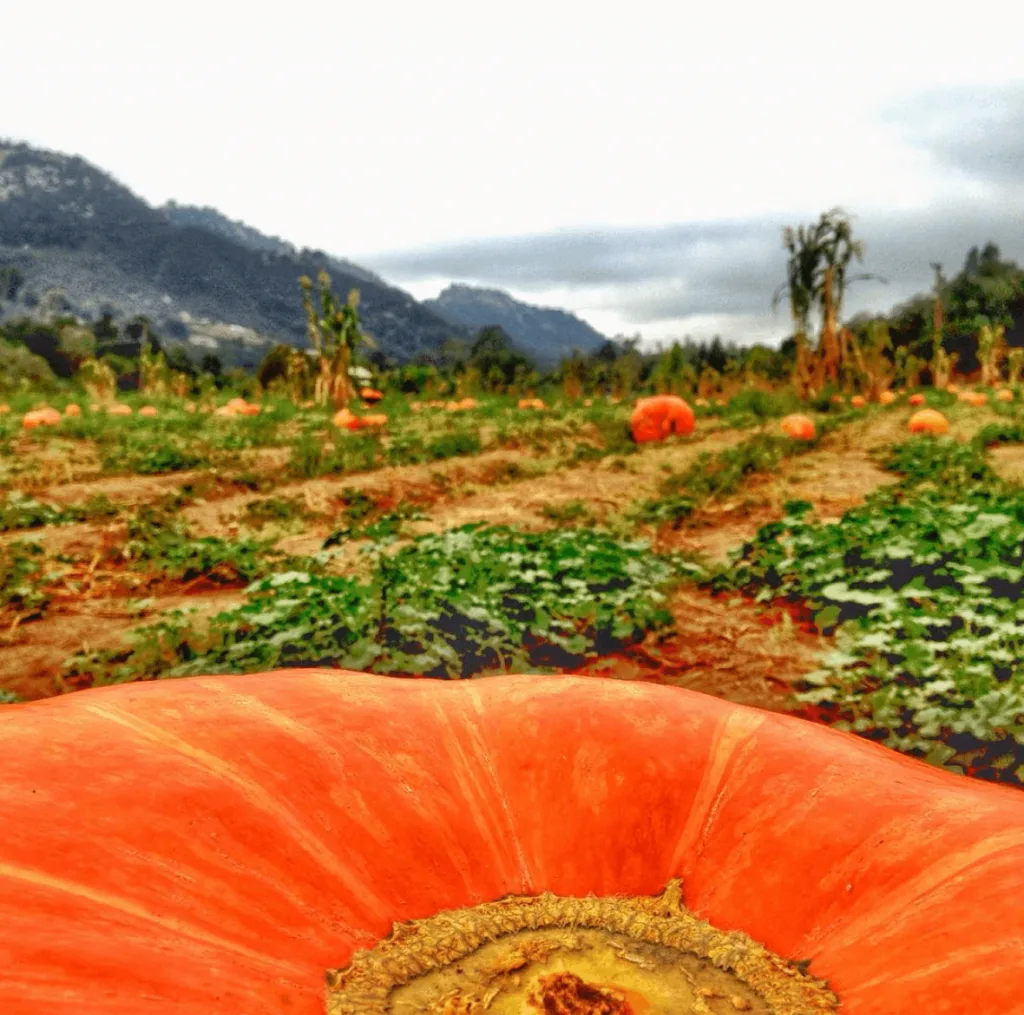 I personally love trying to take "cool" trendy pictures of pumpkins. Oh, let's be real I like taking pictures in general.
Corn Maze
Some pumpkin patches have corn mazes and sometimes you can find them on their own. Shirley at Intelligent Domestications has a great article on 12 things to know before going in a corn maze! She gives some sound wisdom like bringing sunscreen and bug spray.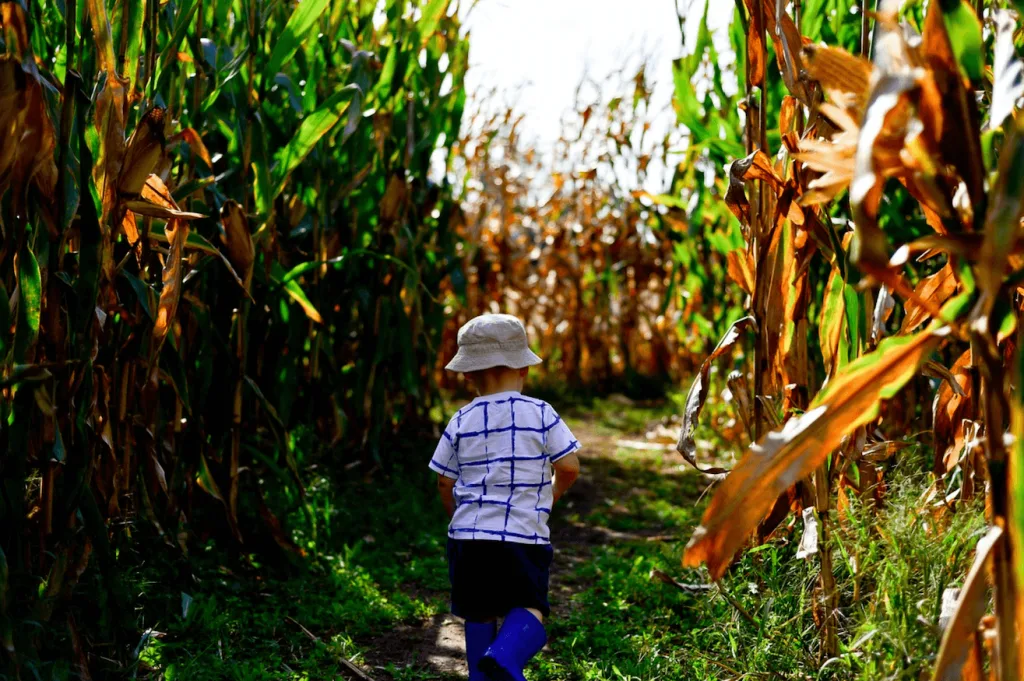 Visit the Zoo
Check out the event calendar at your local zoo. You will be pleasantly surprised. For example, in October the San Diego zoo give free admission to children.
You can even make it more fun by dressing up your child up as there a favorite animal or doing some fun face paint.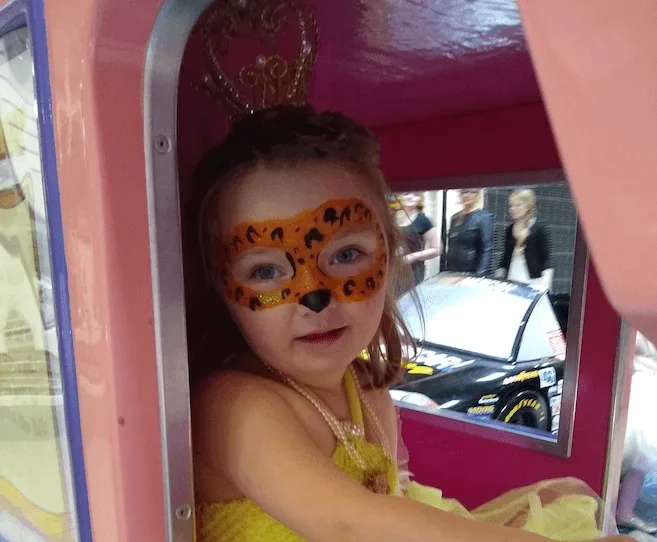 Also, most zoos have beautiful landscaping so the autumn foliage will be on point.
Help the Church with Outreach or Feed the Homeless
The weather starts to turn chilly in October and those in need will need something warm. Consider helping out in a church outreach, volunteering in a soup kitchen or with the homeless.
It's important to serve others and give to those less fortunate. We are the hands and feet of Jesus to this world.
Collect Leaves
I love collecting leaves. It's such a fun past time and it's a great way to see all those beautiful trees colors. You can even do a leaf scavenger hunt! Mom's Collab has a great article with 76 different leaf pictures so you can identify your leaves.
Geocaching
If you haven't tried geocaching you should! It's basically going on a treasure hunt with your phone! If you go to the geocaching website you will find treasure hunts in your area. But here is a video to show you what it's all about.
Fall Bucket List Printable
You will be finding LOTS of fall activities on this page. So, don't forget to download this cute FREE Fall Bucket List. No need to sign up for anything…just a little gift to you.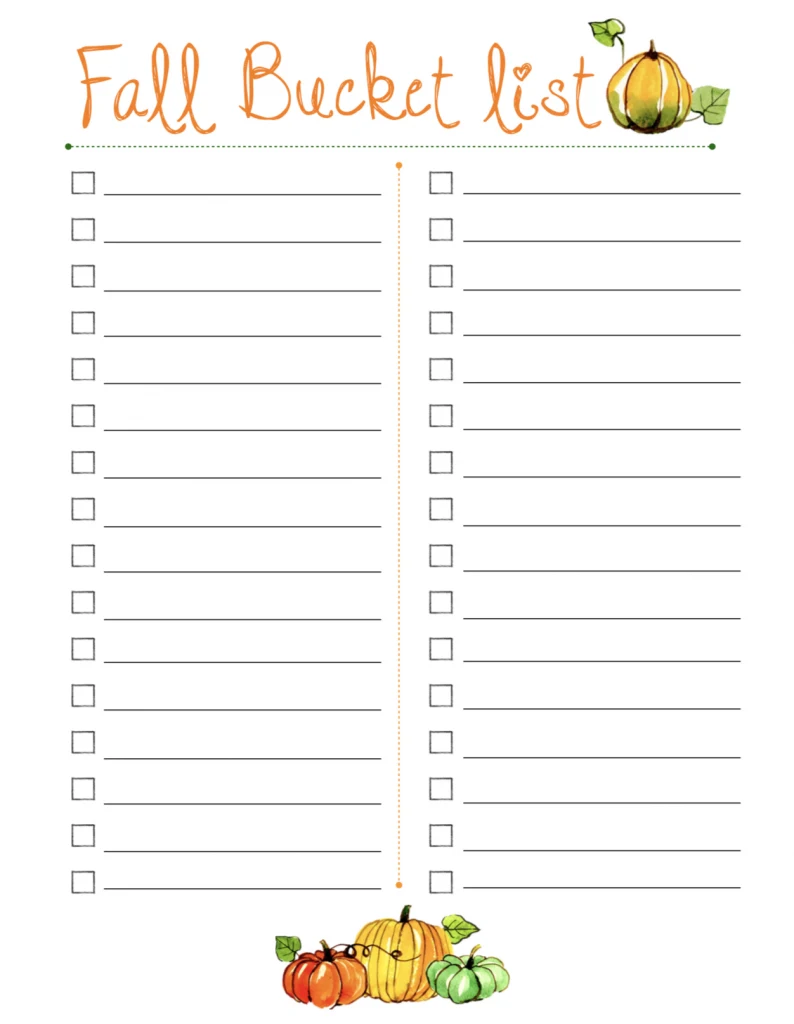 Alternative Halloween Craft Ideas
There are tons of different crafts that you can do during fall that are not Halloween based. This is a great way to show the kids how beautiful this season really is.
Pumpkin Carving or Decorating
Pumpkins carving doesn't have to consist of creepy jack ol' lanterns or evil characters. The possibilities are endless with a quick google or Pinterest search. Plus you will get all those yummy pumpkin seeds that you can roast!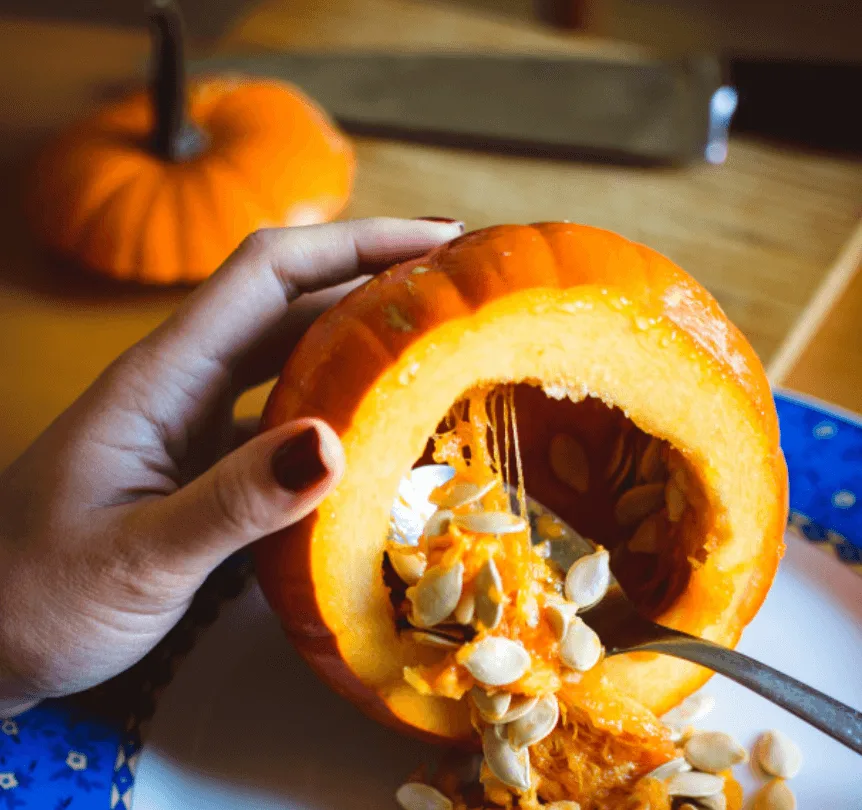 If you don't want to deal with the mess of cleaning out pumpkins or concerned about using knives. (And I am not just talking about the kids. I did a watermelon carving contest and I cut myself. As you can guess I didn't win. )
Then try a swing no-carve pumpkins. You can make super cute pumpkins that everyone will love.
Photo Credit: www.hellowonderful.co
Photo Credit: cutefetti.com
Photo Credit: apumpkinandaprincess.com
Photo Credit: www.gluedtomycraftsblog.com
Make a Fall Wreath
Making a wreath is a fun way to get crafty and help decorate your home. You can even include the kiddos by having them help you make one for the main entrance or let them make small wreaths for their doors.
This is a wreath I made for my door.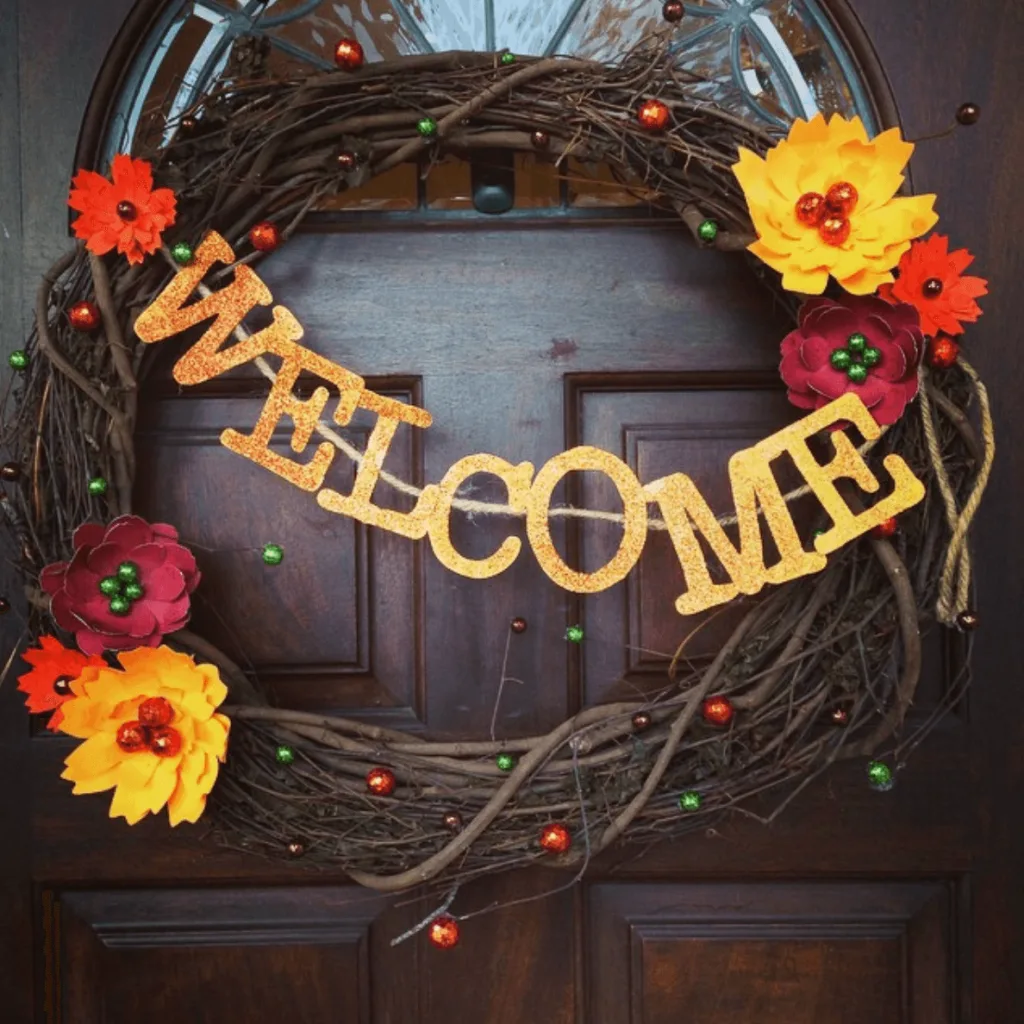 For more Halloween alternative crafts check them out below!
Christian Halloween Party Substitutes
I love a good party. One that gathers people, builds relationships and is fun. Now, these party ideas can be used on Halloween night or before or even after. They work great for the fall season.
Throw a Costume Party
I love love love costume parties. Majority of my birthday parties have been costume/dress up parties. And when I was a young adult pastor we would do 80's dress-up parties.
Costume parties should never be restricted to October, but people tend to put them together.
So, why not throw one! Here are some NOT Halloween costume party ideas.
Biblical Character Dress Up
Noah's Ark Theme
Pick a Decade to dress up too… 20's, 50's, 70's etc..
Animal theme dress up
Famous people
Movie theme
Old West Theme
DIY Carnival
Be the talk of the town by throwing your own little carnival in your back yard. This is a great way for families to connect and have the kids play.
Some ideas are:
Bean Bag Toss
Photo Booth
Ring Toss
Cotton Candy
Guessing Booth
Balloon Pop Booth
Popcorn Bar
Candied Apples
Harvest Party
If you can't find a harvest festival or can't make it to one why not throw your own? This creates loads of fun memories. Need some ideas to get those creative juices flowing? Check out these ideas:
Gunny Sack Race
Bobbing for Apples
Pumpkin Decorating Station or Contest
Bonfire for Smores
Face Painting
Gourd Bowling
Hot Apple Cider
Family or Friends Dinner or Potluck
If you want to keep things more low key then consider doing a fall dinner or potluck. It's a fun way to try out all those fall recipes. Or you can even have fun making it a themed dinner where every course has pumpkin in it.
Host a Soup Exchange or Swap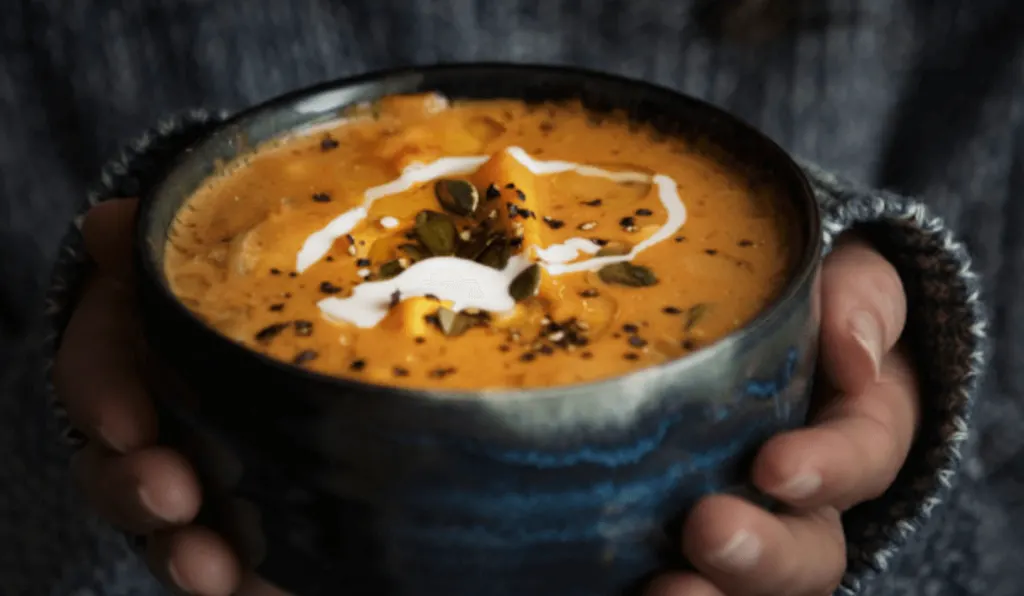 Imagine instead of a cookie exchange its a soup exchange! Talk about YUM! and way healthier. I first heard of this idea from a magazine a few years back and was like YES! That's what I am talking about. For instructions on how to hose one go here: Soup Swap
Murder Mystery Party (Adults) and Mystery Party (Kids)
Hosting a mystery party is like a merge of costume party and dinner party. Everyone gets to play characters and you get to solve a murder or a mystery. It's like a life-size Clue Game. It's a neat twist on having your usual dinner.
You can find a slew of mysteries at My Mystery Party.
Fun Anti Halloween Baking Ideas
Family baking time (or cooking) is such a great way to have fun, connect, and enjoy something yummy. For a nice twist, you can bake something up to give away to a friend, family member, or a church member. Even think outside of the box and bless a brand new momma or the elderly.
Caramel Apples
Apples are in full swing in the fall. So, why not dip them in caramel? Umm, YES! You can even set up a caramel apple bar! Invite some friends and dig in.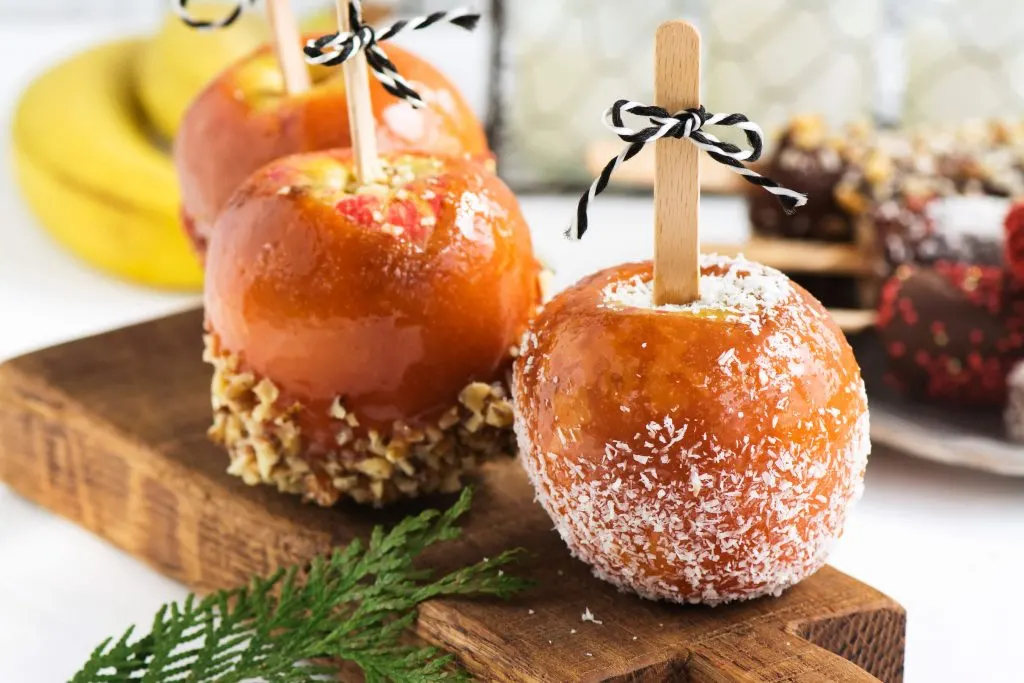 Pumpkin Goodies
I think we all have fond memories of pumpkin pie as children. But nowadays people are getting all fancy with this squash. I mean we put it everywhere…in coffee, in bread, in soup, in brownies. So, why not branch out and try a few fun pumpkin recipes? A couple of years back I created a list of yummy pumpkin recipes. I hope you enjoy them.
Just added a couple more pumpkin recipes post for you to enjoy.
Fall Cookie Decorating
Decorating cookies is not just a Christmas thing! Why not grab some cute autumn themed cookie cutters and a batch of icing and get to it. These would make a great gift or party dessert.
Here are some shapes that would work well and are a Halloween alternative:
Pumpkin
Leaves
Scarecrow
Squirrel
Acorns
Fox
Mushroom
Apple
Here are some more fun fall recipes...
Teach It Up!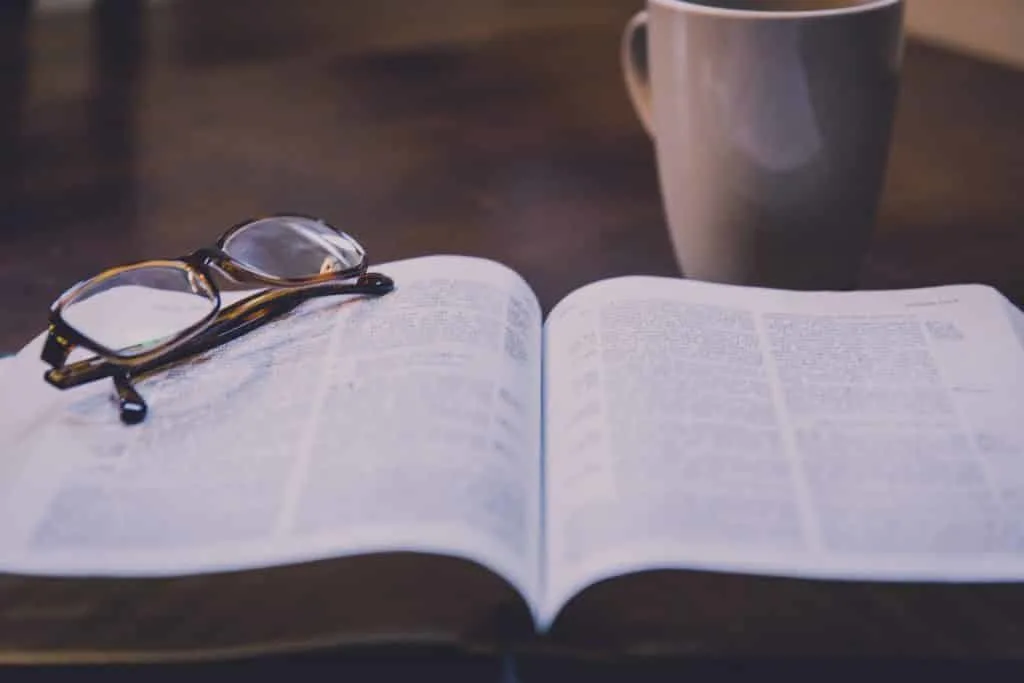 Disclaimer! This may not seem super fun… I know I promised super fun. But I think this is an important part of why you are doing Halloween alternatives.
Please, teach your children why you don't celebrate Halloween. Show them how it doesn't glorify God, and gives room for the enemy to influence you.
Do a Bible craft or a little history lesson on the subject. Help them to understand the "why." If they have questions about it give them answers.
My mom…bless her heart. She was not good at the "why." When I asked why she basically responded with, people poison candy and I don't like the evil stuff. At the time she wasn't a strong Christian so she wasn't able to teach me more.
It would have helped me a ton if I had a clearer understanding of why we don't celebrate this day.
Alternative Ways to Celebrate Halloween Night And Trick-or-Treat Alternatives
So, a lot of the things mentioned above can be used as things to do on Halloween. But here is some more inspiration that works really well for trick-or-treat alternatives.
Mini Pumpkin or Acorn Hunt
For an acorn or mini pumpkin hunt, you can use real mini pumpkins, and real acorns but that might not be realistic. Mini pumpkins can be costly and not sure if you are up to collecting acorns.
I personally recommend grabbing some on amazon or your local craft store. That way you can use them every year for hunts or for decorating!
You can even give out prizes and candy for their hunting!
Fall Scavenger Hunt
The cool thing about scavenger hunts is that you can manipulate how easy or hard the hunt. This makes it great for little kids, older kids/teens, and even adults!
You can also theme your hunt. Want it all fall-related…go for it! Want it random? Go for it!
You can break up into teams or every man for themselves. I prefer teams! It makes it more fun.
You can create your own list or look on Pinterest for more ideas. Another fun way of doing a scavenger hunt is doing a photo scavenger hunt. This is where you take pictures with a camera or a phone of things you are hunting for.
What about an EPIC scavenger hunt?
A new era of scavenger hunting has begun! At Scavangerhunt.com and Let's Roam they have created specific hunts for 100's of cities. Even my small city in Northern California has hunts!
It's a great way to explore your city or go on a mini trip to a nearby city.
Board Game Night with Prizes
Grab your favorite board game or even better find a brand new game to play with your family and friends. And to make it extra fun have prizes for the winner(s). Even something small as a gift card can make a normal game night into something really special.
Movie Night
Movie nights can be a pretty common occurrence so try to jazz it up. Here are simple ideas to make a normal movie night into an epic movie night.
Don't watch just one, but grab a trilogy
Buy a new movie you have been wanting to see
Go to the theater
Make some special snakes beyond just popcorn
Dress up as characters in the movie
Invite friends and family
Have a Party
Above you have seen a slew of party ideas. Here are a few more suggestions. And remember just because it's Halloween doesn't mean you have to have a "Halloween" party.
Scarecrow Making Party
Fall – Minute to Win It Night
Iron Chef: Pumpkin Edition
"Fall" In Love With ______ Party (fill in the blank with anything…pizza, soup, crafts, ect..)
Fall Festival at a Local Church
A lot of churches will have events on October 31st. This is great for children to feel like they get to do something. Take a look at your church's bulletin or website.
Piñata
Keep the candy theme strong by having a piñata for the kiddos. You can even stuff the piñata with little papers with prizes things written on them. Then the kids can redeem them later on.
For example:
A new book
An ice cream sundae
A date with daddy
A date with mommy
$1
Reverse Trick or Treating
I personally love this idea. Instead of going out and getting candy, help create yummy little gift baskets of baked goods. Then on Halloween night go deliver them out and give them to neighbors, friends, and family.
This is a great way to share with children the fun and beauty of giving.
Just my personal note. I wouldn't recommend going to strangers to give a reverse treat. They might feel awkward to receive baked goods from someone they don't know or trust.
Go Camping or Go on a Day Trip
Getting out of town can make for some awesome memories. You won't even remember it's Halloween when you are out camping or visiting a new place.
---
I hope this list of Halloween alternatives has inspired you to have loads of fun this fall season. Please drop me a comment below. I would love to hear your thoughts!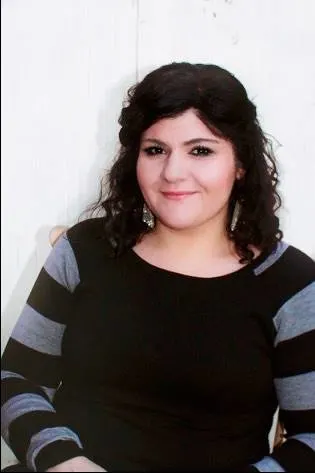 Melissa is a passionate minister, speaker and an ongoing learner of the Bible. She has been involved in church and vocational ministry for over 18 years. And is the founder of Think About Such Things. She has the heart to equip the saints by helping them get into the Word of God and fall more in love with Jesus. She also enjoys family, cooking, and reading.
She has spoken in churches in California, Oregon, Texas, and Mexico and has been featured in Guidepost Magazine and All Recipes Magazine. Read More…