A collection of Valentine's Day Bible verses that can be used for that special someone in your life. Also, great to be used in cards, notes, and gifts on Valentine's day.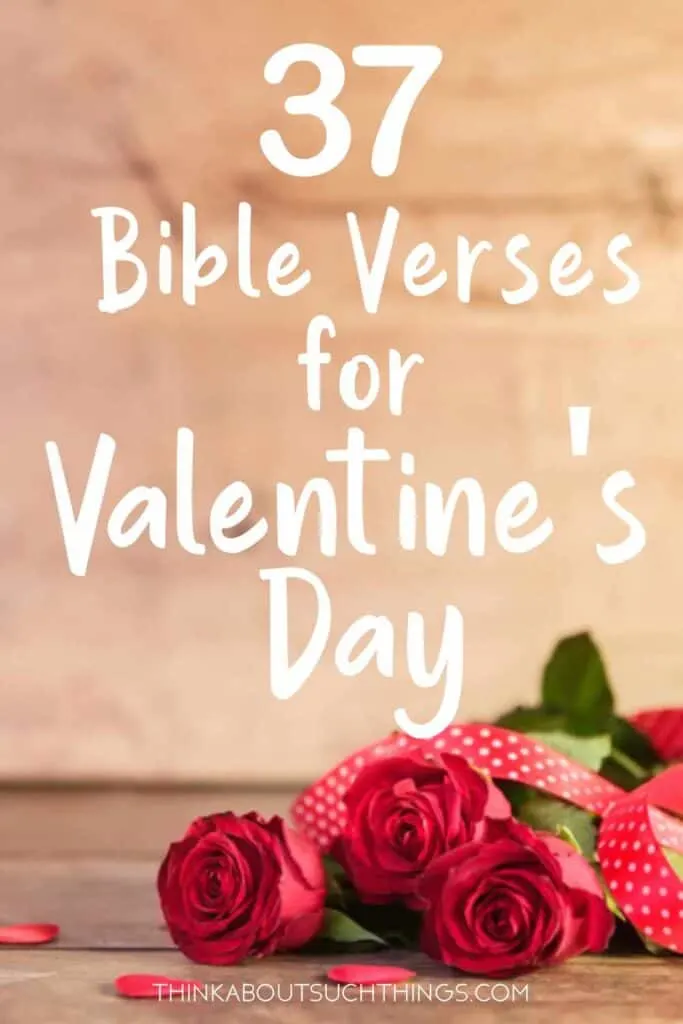 Valentine's day is just around the corner and what better way to bless someone with a scripture from God's Word.
Here is the problem though… the Bible isn't chockfull of mushy lovey dovey Bible verses. Yes, God is love but it's not the human form of red roses and chocolates. The closest you can get to romantic love verses would be the Song of Songs.
This beautiful poetic book in the Bible is all about the love between the lover and the beloved. You will find many verses in that book that would work for a romantic yet Biblical valentine's verse. Though some will not work because of cultural and historical differences. But I do share some below that I believe will fit well for even in our modern times.
If you are looking for more love verses about God you will find a handful of those below as well. Alright, before we get started I do want to share some ways you can share these scriptures for valentine's day.
You can also check out my Bible Verses for Weddings if you are looking for verses about relationships.
Ways to Use Valentine's Verses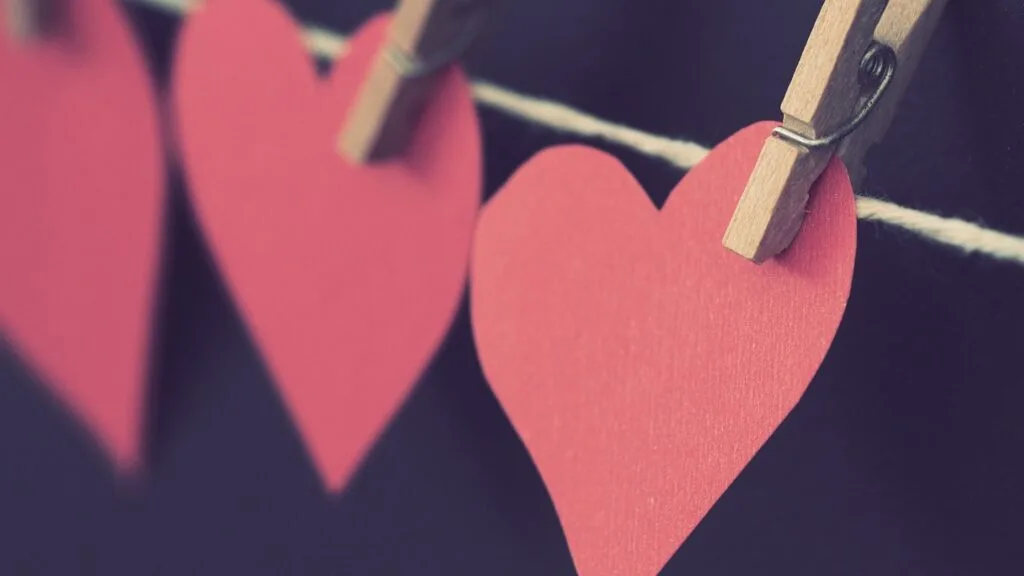 So, how should you share these beautiful verses with a loved one, friend, or someone special? Well, I wanted to share some fun and creative ideas with you…
1. Write the Bible verse out in a Valentine's Card
2. Write a Bible verse out on a tag and attach it to a bouquet of flowers.
3. Leave a sticky note with a verse somewhere they will find it.
4. Use a verse in a love letter.
5. Send a scripture verse via text/email or share it via social media.
6. Have a verse engraved on a gift like a pendant or ring.
You are more than welcome to use the images below for person use. This means you can share this with others personally. So, go ahead and send that email/text, share that post, and more!
Scriptures for Valentine's Day
All the verses below are from the NIV. I usually use the NKJV when doing my topical bible verses, but I felt like NIV I would be easier to read and use for Valentine's Day. If you would like to read other translations I recommend heading over to Biblegateway.org and checking out the different versions.
*Side note you can hover over the Bible verse reference and read the Amplified version.
---
Proverbs 3:3 NIV – 3 Let love and faithfulness never leave you; bind them around your neck, write them on the tablet of your heart.
Song of Songs 1:2 NIV – 2 She: Let him kiss me with the kisses of his mouth–for your love is more delightful than wine.
Romans 12:9 NIV – 9 Love must be sincere. Hate what is evil; cling to what is good.
Genesis 29:20 NIV – 20 So Jacob served seven years to get Rachel, but they seemed like only a few days to him because of his love for her.
Colossians 3:14 NIV – 14 And over all these virtues put on love, which binds them all together in perfect unity.
Song of Songs 3:1-4 NIV – 1 All night long on my bed I looked for the one my heart loves; I looked for him but did not find him. 2 I will get up now and go about the city, through its streets and squares; I will search for the one my heart loves. So I looked for him but did not find him.
3 The watchmen found me as they made their rounds in the city. "Have you seen the one my heart loves?" 4 Scarcely had I passed them when I found the one my heart loves. I held him and would not let him go till I had brought him to my mother's house, to the room of the one who conceived me.
Proverbs 30:18-19 NIV – 18 "There are three things that are too amazing for me, four that I do not understand: 19 the way of an eagle in the sky, the way of a snake on a rock, the way of a ship on the high seas, and the way of a man with a young woman.
John 15:13 NIV – 13 Greater love has no one than this: to lay down one's life for one's friends.
Psalm 37:4 NIV – 4 Take delight in the LORD, and he will give you the desires of your heart.
Ecclesiastes 4:9-10 NIV – 9 Two are better than one, because they have a good return for their labor: 10 If either of them falls down, one can help the other up. But pity anyone who falls and has no one to help them up.
1 Chronicles 16:34 NIV – 34 Give thanks to the LORD, for he is good; his love endures forever.
John 3:16 NIV – 16 For God so loved the world that he gave his one and only Son, that whoever believes in him shall not perish but have eternal life.
Song of Songs 7:6 NIV – 6 How beautiful you are and how pleasing, my love, with your delights!
Psalm 23:6 NIV – 6 Surely your goodness and love will follow me all the days of my life, and I will dwell in the house of the LORD forever.
1 Corinthians 13:4-13 NIV – 4 Love is patient, love is kind. It does not envy, it does not boast, it is not proud. 5 It does not dishonor others, it is not self-seeking, it is not easily angered, it keeps no record of wrongs.
6 Love does not delight in evil but rejoices with the truth. 7 It always protects, always trusts, always hopes, always perseveres. 8 Love never fails. But where there are prophecies, they will cease; where there are tongues, they will be stilled; where there is knowledge, it will pass away.
9 For we know in part and we prophesy in part, 10 but when completeness comes, what is in part disappears. 11 When I was a child, I talked like a child, I thought like a child, I reasoned like a child. When I became a man, I put the ways of childhood behind me. 12 For now we see only a reflection as in a mirror; then we shall see face to face. Now I know in part; then I shall know fully, even as I am fully known.
13 And now these three remain: faith, hope and love. But the greatest of these is love.
Song of Songs 8:7 NIV – 7 Many waters cannot quench love; rivers cannot sweep it away. If one were to give all the wealth of one's house for love, it would be utterly scorned.
Proverbs 10:12 NIV – 12 Hatred stirs up conflict, but love covers over all wrongs.
Matthew 22:37-39 NIV – 37 Jesus replied: " 'Love the Lord your God with all your heart and with all your soul and with all your mind.' 38 This is the first and greatest commandment. 39 And the second is like it: 'Love your neighbor as yourself.'
1 John 4:12 NIV – 12 No one has ever seen God; but if we love one another, God lives in us and his love is made complete in us.
Philippians 4:8 NIV – 8 Finally, brothers and sisters, whatever is true, whatever is noble, whatever is right, whatever is pure, whatever is lovely, whatever is admirable–if anything is excellent or praiseworthy–think about such things.
1 John 3:18 NIV – 18 Dear children, let us not love with words or speech but with actions and in truth.
1 John 4:7-8 NIV – 7 Dear friends, let us love one another, for love comes from God. Everyone who loves has been born of God and knows God. 8 Whoever does not love does not know God, because God is love.
Psalm 13:5 NIV – 5 But I trust in your unfailing love; my heart rejoices in your salvation.
Free Valentine's Day Bible Verses Cards
I created these really cute little valentine's card with scripture verses. You can get them by filling out the form below. Plus, you will also get access to all my other printables!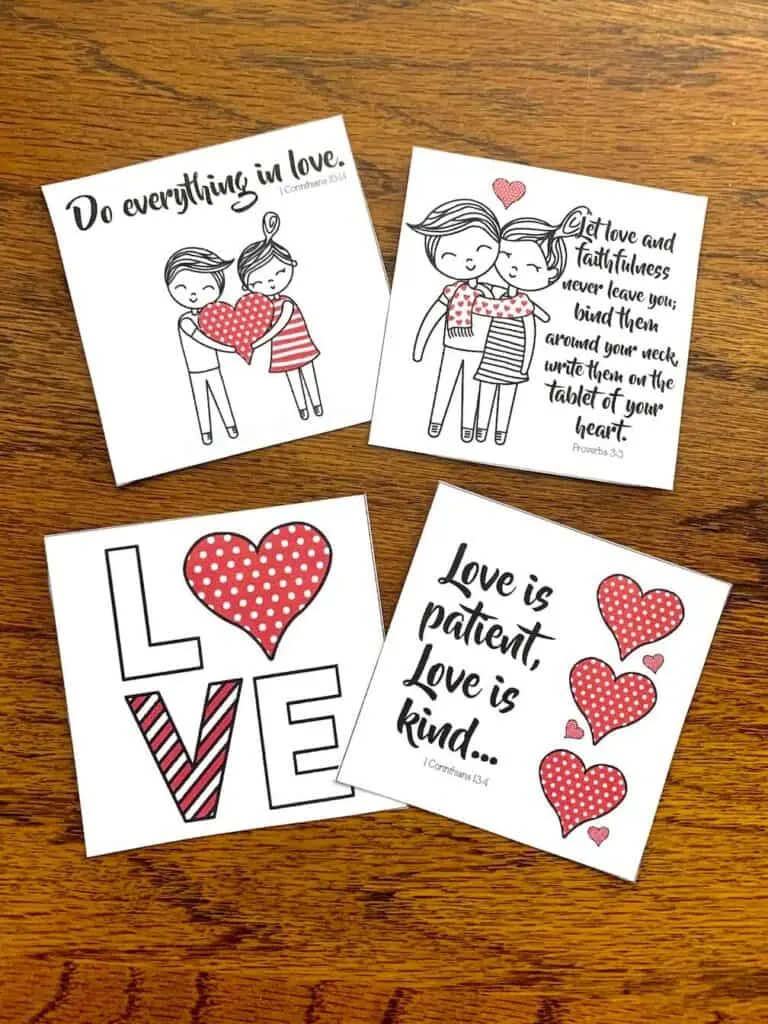 ---
Well thanks for stopping by! I hope these Valentine's day bible verses have blessed you! If you would like to leave me a comment you can do so below.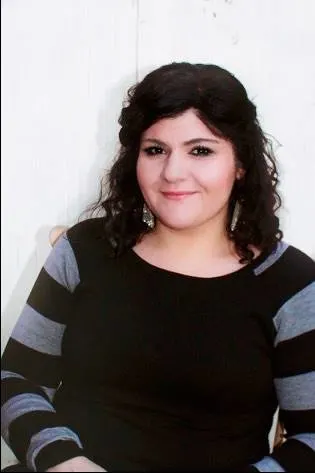 Melissa is a passionate minister, speaker and an ongoing learner of the Bible. She has been involved in church and vocational ministry for over 18 years. And is the founder of Think About Such Things. She has the heart to equip the saints by helping them get into the Word of God and fall more in love with Jesus. She also enjoys family, cooking, and reading.
She has spoken in churches in California, Oregon, Texas, and Mexico and has been featured in Guidepost Magazine and All Recipes Magazine. Read More…