An encouraging word about how God keeps his promises and that we can trust Him to fulfill them in His timing. Be of good cheer, dear brother and sister!
God's Word is clear….His promises are YES and AMEN. (2 Corinthians 1:20)
When we don't see God's promises over our lives manifest, we sometimes want to give up and move on. Disappointment sets in, and we want to stop believing because it hurts.
Then to top it off, we have been conditioned by the world that we can get things instantly, and we assume that God works that way. God keeps His promises, and although we may not see them manifest immediately, we can trust that He is at work in our lives.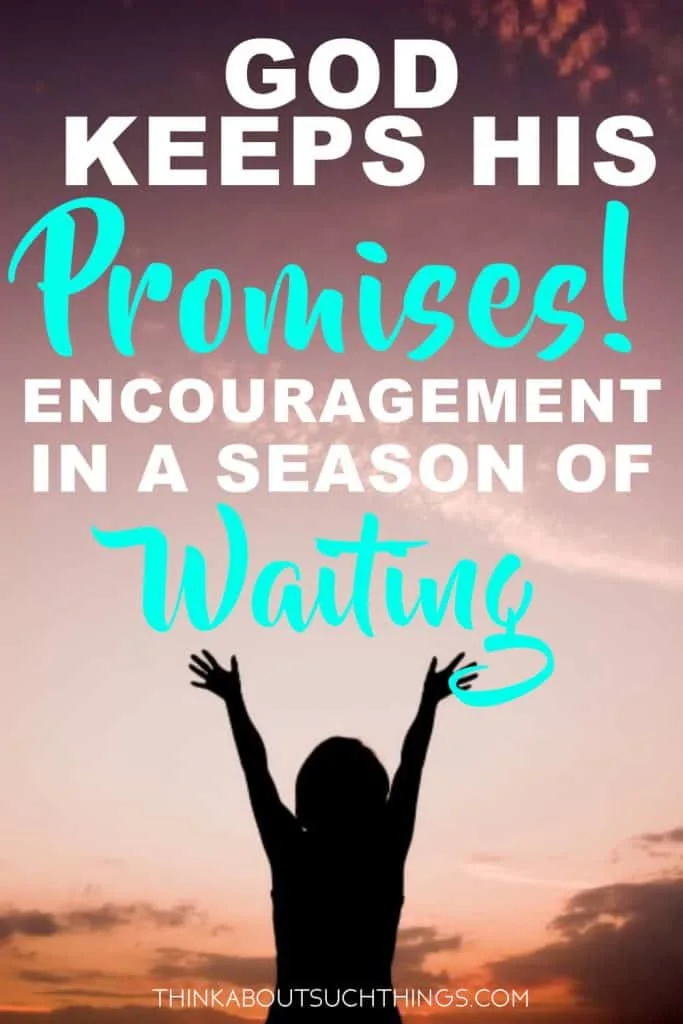 He always keeps His Word, and by going back to the Scriptures, we can see the promises He has given us and how we can stand on them.
It is hard to continue to believe in God's promises when we have waited for long and see no results. I know…I am still waiting on some of them.
But be encouraged today that God is working in your situation, and will fulfill the words that He spoke over your life. You may have waited for many years and lost hope, but find encouragement in the pages of God's Word and trust in God.
Let's look at some Scriptures below that will encourage you to continue to hold on to your faith and trust in God.
>> Check Out Praying The Promises Of God: A How-To Guide
Scriptures Showing That God keeps His Promises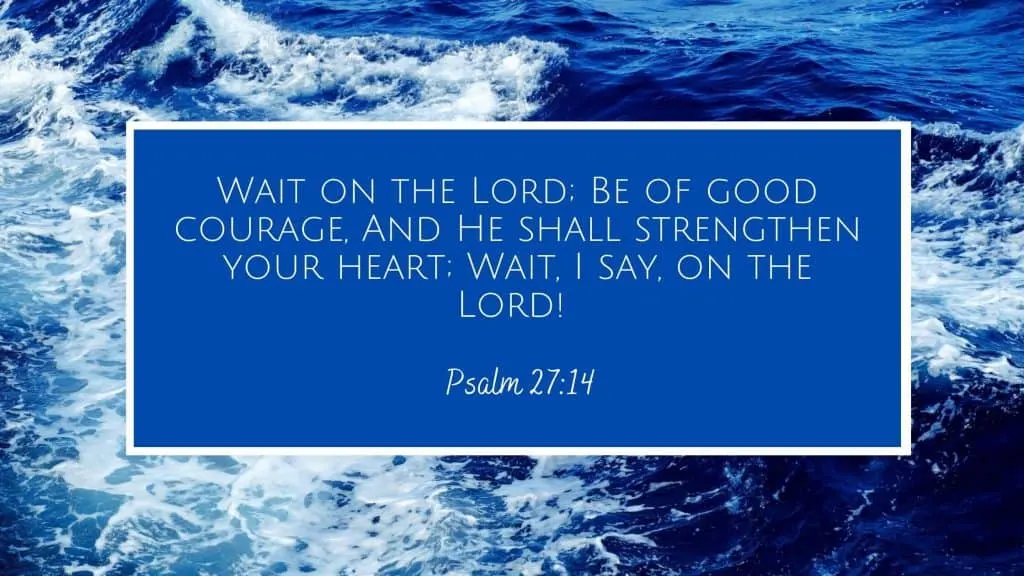 So shall My word be that goes forth from My mouth; It shall not return to Me void, But it shall accomplish what I please, And it shall prosper in the thing for which I sent it. – Isaiah 55:11
In Isaiah 55:11, God makes it clear that when His Word goes out from His mouth, it will not return to Him empty. It will accomplish what He desires, and achieve the purpose for which He sent it. This gives us the assurance that God will always keep His Word. The promises He gives you and the words He speaks over your life will come to pass. God's promises will always bear fruit in your life all for His glory.
Wait on the Lord; Be of good courage, And He shall strengthen your heart; Wait, I say, on the Lord! – Psalm 27:14
God promises to strengthen you as you wait for Him to fulfill His promises over your life. Psalm 27:14 instructs us to wait on the Lord with good courage because He will strengthen our hearts.
Many times we lose heart when waiting on the Lord to come through for us and He, therefore, gives us His strength to keep going. If you feel weary because of waiting on God for a breakthrough, call upon His strength to help you make it through each day.
I also encourage you to learn what it truly means to Wait on the Lord. <— Check out the article…it's amazing at what the Hebrew and Greek mean!
The Lord is not slack concerning His promise, as some count slackness, but is longsuffering toward us, not willing that any should perish but that all should come to repentance. – 2 Peter 3:9
According to 2 Peter 3:9, God is not slack (modern translations say slow), in keeping His promises to us, as some have come to believe. He waits for the right time to fulfill His Word in our lives.
In the process of us waiting on Him, He works in our hearts so that we will be ready to receive what He has for us. When Jesus was told that Lazarus was sick and that He should come and heal him, He took some time before He went to him.
When Jesus got to Lazarus' place, He found him dead for 3 days. He then made it clear to those gathered that it was not be too late because Lazarus' death was so that they would believe in Him (John 11:42).
But imagine the people who had mourned 3 days for Lazarus. Their hope was gone. But God….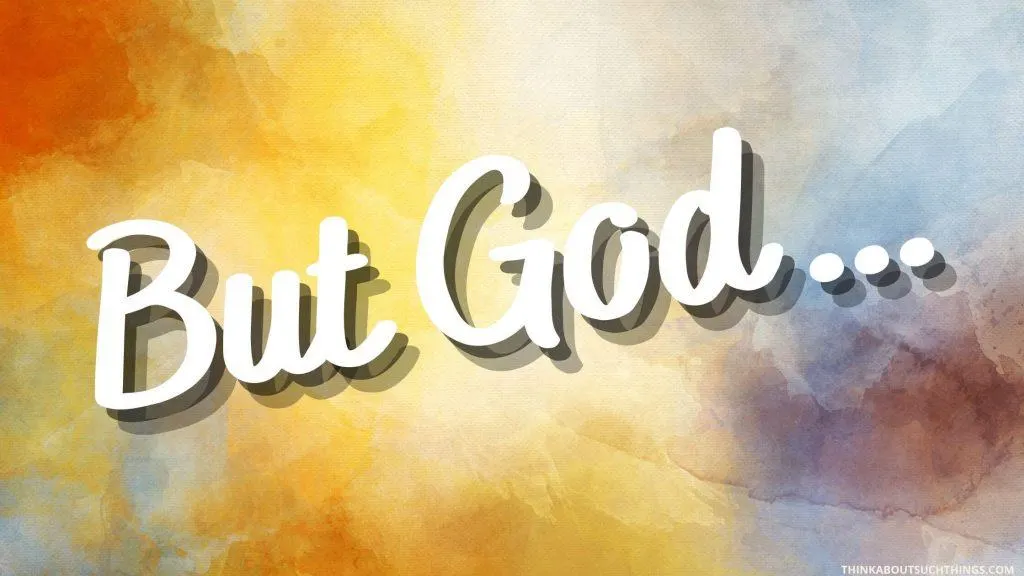 Waiting on God may feel like forever, and we sometimes wonder whether God forgot about us. In such times, it seems like continuing to wait on God is fruitless, and it is at this point that many give up. But God will make a way even when it looks hopeless. Just like those who mourned for Lazarus!
Then God promises us in Jeremiah 1:12 that He is watching to see that His Word is fulfilled. This means that God has NOT forgotten about the promise He gave you, and is watching over it to make sure that it will come to pass. He removes any obstacles in the way, and prepares your heart to receive His blessings.
Then the Lord said to me, "You have seen well, for I am ready to perform My word." – Jeremiah 1:12
Rest assured that God's promises don't fail. We are usually the ones who walk away from them! This is why it's so important to thirst and hunger after the Lord.
In the book of Joshua it tells us that none of the promises of God to Israel failed, each one was fulfilled. When God promised the Israelites that they would get to the Promised Land, He kept His Word because they made it to their destination.
The promises God has made to you will all be fulfilled if you remain in faith and trust in Him. Be patient as God brings them to pass, and continue to declare them over your life as you wait for their manifestation. I remember a book a read many years ago and the title alone still impacts me…Kneeling on the Promises.
Bring your promises to prayer…God will make a way for them!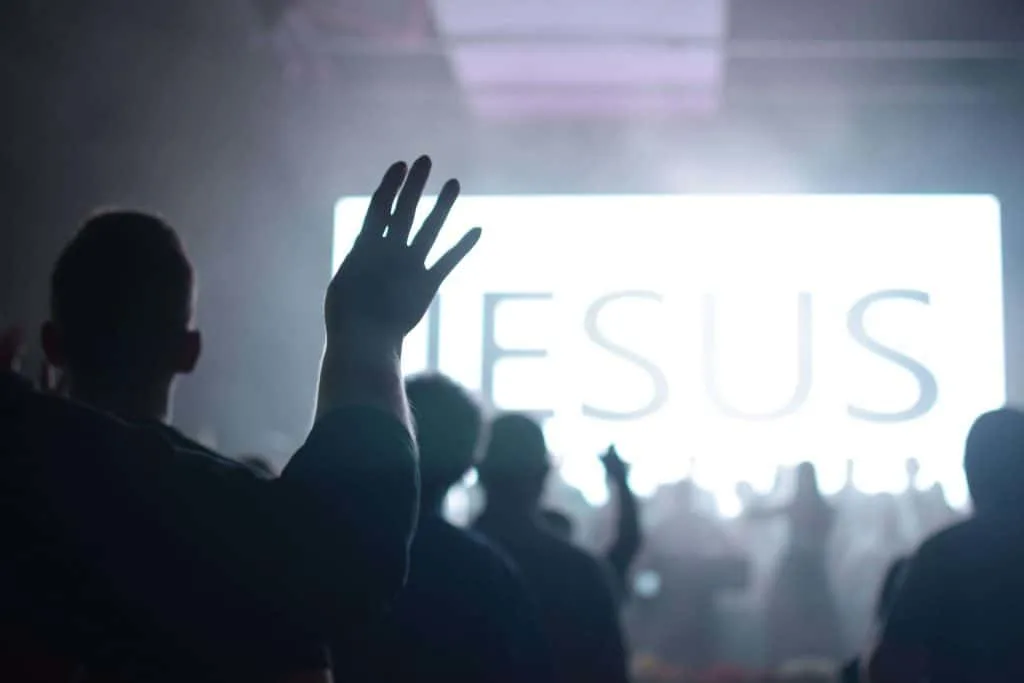 And as we wait for God to fulfill His promises to us, we will go through some trials and test that may discourage us. But in Isaiah 43:2 God says that He will be with us when we pass through the waters or the fire. He says that we will not drown or be consumed by the flames.
As you wait on God, He is with you on the journey, and will never leave or forsake you. If things look different from what God spoke over your life, know that you will come out of your predicament stronger. No trial will overwhelm you because your Savior will be with you.
At the start of this post, I shared a popular scripture from 2 Corinthians 1:20. It says that no matter how many promises God has made, they are "Yes" in Christ. We respond by saying "Amen" to the glory of God. And Amen means "so be it!"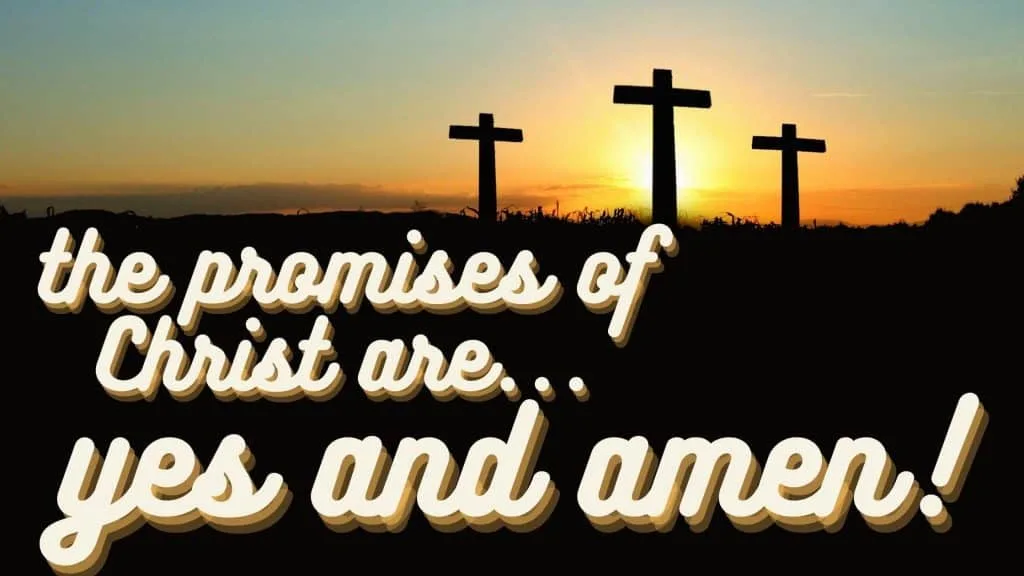 ---
If you feel that you are discouraged because you have waited for God's promise over your life to be fulfilled, be encouraged by God's Word today.
God knows that there will be trials and challenges that will come into your life, and they will make you lose heart along the way. Look for encouraging Scriptures that will help you keep your faith in God. And pray them to the Lord. He will comfort you during this season of waiting.
And remember, seasons of waiting are not easy for anyone, but when we remember that God is with us, we will make it to the other side stronger. We will become a testimony of God's faithfulness.
God keeps His promises to you, no matter how long they take. Allow God to work on your heart in the meantime and prepare you to receive His very best for your life. Fill your mind with encouraging messages that help you keep your faith alive.
Feel free to leave me a comment below! I would love to hear from you and hear what the Lord is doing in your life.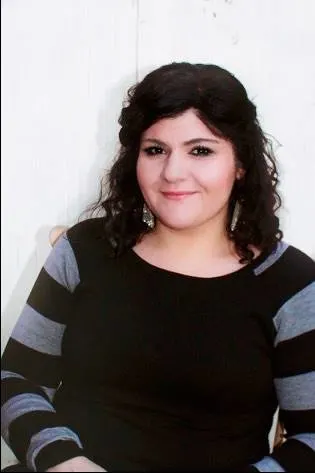 Melissa is a passionate minister, speaker and an ongoing learner of the Bible. She has been involved in church and vocational ministry for over 18 years. And is the founder of Think About Such Things. She has the heart to equip the saints by helping them get into the Word of God and fall more in love with Jesus. She also enjoys family, cooking, and reading.
She has spoken in churches in California, Oregon, Texas, and Mexico and has been featured in Guidepost Magazine and All Recipes Magazine. Read More…